In this tech-savvy world, iPhone offers its users only the most advanced features and functionalities. And among the many features is Guided Access, a unique and salient iOS feature. You can use it to prevent someone from messing with settings and specific apps. However, your iPhone can get stuck in Guided Access, making this amazing feature a nightmare. Don't worry anymore, as we'll take care of everything concerning iPhone stuck in Guided Access problem.
When an iPhone/iPad stuck on Guided Access, you cannot restore it normally with common methods because this mode disables some buttons and limits certain features. We will guide you through the best methods to resolve iPhone stuck on Guided Access mode. So, stick around.
Part 1. What's Guided Access Feature?
Apple introduced the Guided Access feature to help iOS users restrict their devices to a single application and limit Access to some features. Once enabled, you can activate Guided Access by tapping on Home button three times or Side button on newer iPhone devices without a Home button.
Undoubtedly, this feature is very useful for those individuals with impairment or if you have kids who can accidentally access some parts of your device or even exit an app they're using. Parents normally use the Guide Access feature to limit Access to some applications and features or prevent unwanted interaction for their children.
Additionally, Guided Access will enable you to disable some functions in the application, like the touch controls feature or certain sections on the screen. This provides a user with a focused and more seamless experience.
However, Guided Access can be quite disturbing if the device is stuck in it. You cannot use the phone as you would in normal conditions. So, instead of stressing over it, why not employ some powerful tricks and solve iPad stuck in Guided Access? The next section will show you how to remove guided access on iPad or iPhone.
You May Like:
iPhone Screen Black and White? Fix It in 5 Methods Easily
iPhone Stuck on Apple Logo Storage Full - How to Fix in 4 Easy Ways?
Part 2. How to Get Out Of Guided Access [iPhone & iPad]
Want to know how to exit Guided Access on an iPhone or iPad? Below are surefire solutions to achieve that:
Solution 1. Use iOS System Recovery to Fix iPhone Stuck in Guided Access Issue (Hot)
Maybe your iPhone stuck in Guided Access because of glitches in the system or other iOS system-related issues. In this case, you need to use a powerful software for that matter. iOS System Recovery might be just the tool you are looking for. It repairs iOS system issues, including iPhone stuck in Guided Access, blue screen of death, etc., back to normal. Besides, you will not lose your files.
Key Features:
Repair iPhone/iPad/iPod stuck in Guided Access Mode to normal.
Resolve other issues such as disabled iOS, stuck on Apple logo, blue/white screen of death, and more.
Support almost all iOS devices and the latest iOS 16 versions.
Safe to use with a clean interface.
How to disable Guided Access on iPhone 11/12/13/14:
01Install the iOS System Recovery software on your PC, then plug in your iOS device. Choose More Tools > iOS System Recovery. You will get to the iPhone System Recovery window.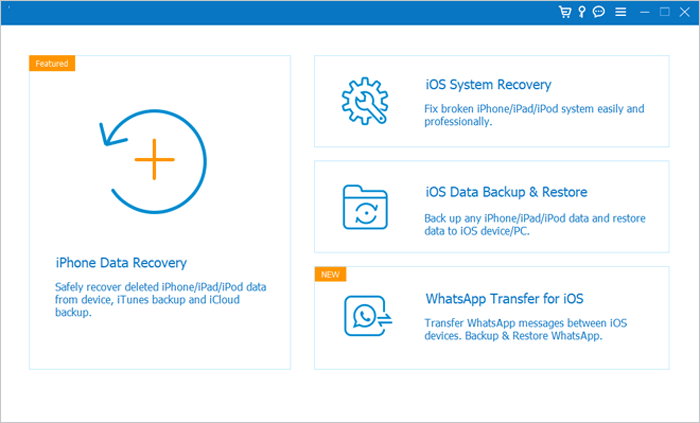 02Tap the Start tab to fix the iPhone stuck in the Guided Access mode issue. Enter the device into DFU/Recovery mode by following the instructions on the screen.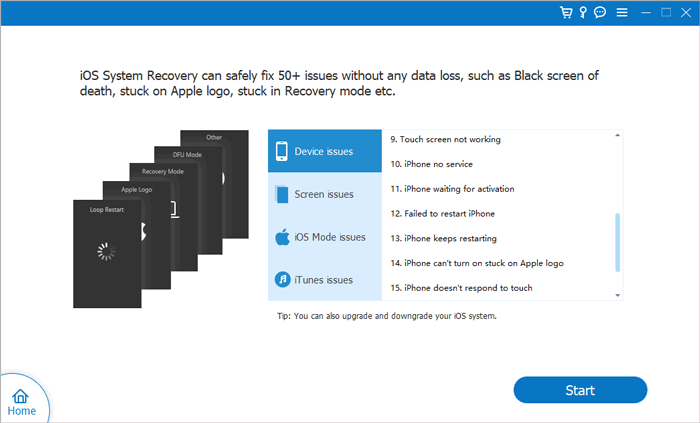 03Now download the right iOS firmware by clicking the Repair button first.
04After downloading the firmware, the app will repair your device. Once done, the device will exit the Guided Access mode and return to normal.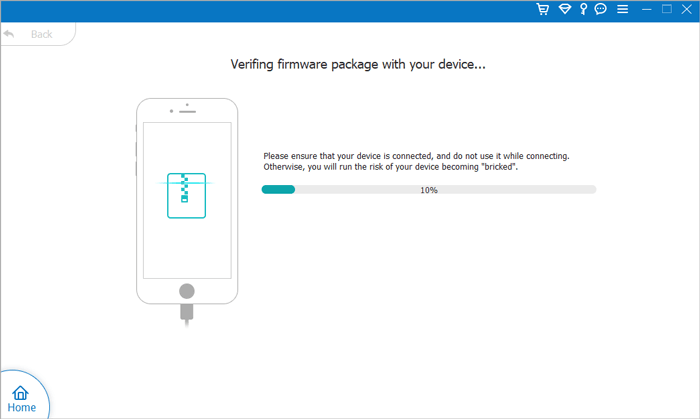 Further Reding:
How to Fix iPhone Black Screen But Still On Issue? [Tips and Tricks]
Troubleshooting for iPhone Stuck on Preparing Update [Top 10 Fixes]
Solution 2. Use Triple Click Shortcut to Unlock Guided Access
Triple click is an accessibility shortcut that lets iOS users activate accessibility functions on their devices just by quickly triple-clicking an iPhone/iPad Home button. This is a button located at the center of the phone. Once you triple-click the button, it will show available options; you can settle on an option you want. So, if you're stuck in Guided Access mode, triple tapping is one powerful way to exit. On the latest iPhone versions, you will find the Side button instead of the Home button. Here is how to exit Guided Access:
Step 1. Tap the Side or Home button three times, and a password screen will appear.
Step 2. Enter the password you've set previously, then deactivate Guided Access by tapping End.
Solution 3. Force Restart the iOS Device to Exit Guided Access Mode
If you've already tried triple-clicking, but it doesn't help, force rebooting is what to try next. It is a common troubleshooting tip out there that can sometimes work. Depending on the model of your device, rebooting methods can vary. Here is how to do that in various models of iPhone:
iPhone 8 and later versions:
Step 1. Quickly press the release Volume Up button. Repeat this process with the Volume Down button.
Step 2. Now press the Side button for some time till the Apple logo shows. Your iPhone will then restart.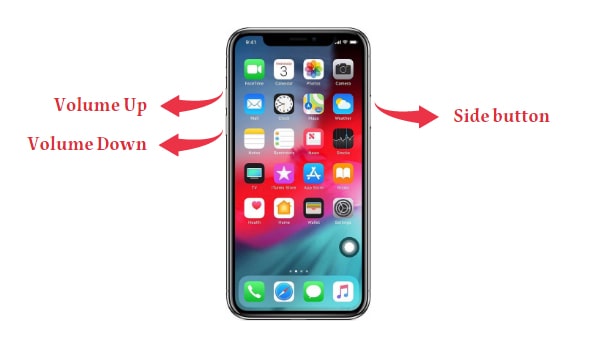 iPhone 7/7 Plus versions:
Step 1. Hold Power + Volume Down buttons for a few seconds.
Step 2. An Apple logo will show on the screen shortly.
iPhone 6 and earlier versions:
Step 1. Hold Side + Home buttons for a few seconds.
Step 2. Release the button when the Apple logo appears on the screen.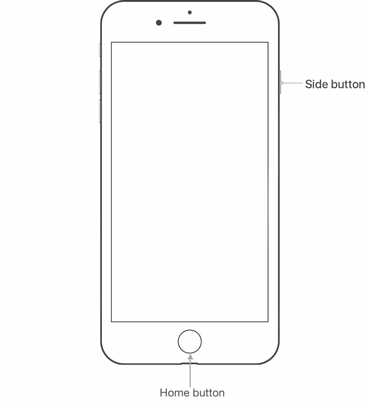 After force restarting your device, disable Guide Access mode to fix the phone stuck Guided Access problem. Here's how:
Step 1. Tap on the Settings option on your device, find the General option, and tap on it.
Step 2. Find the Accessibility option by scrolling down on the General window. Click on it.
Step 3. Now disable the Guide Access option.
Learn More:
How to Control iPhone with Broken Screen Effortlessly? (6 Proven Ways)
[Solved] How to Update iPhone without Wi-Fi?
Solution 4. Use Lost Mode in iCloud to Get Out Of Guided Access
You can also use iCloud's Lost Mode to fix the issue of iPhone stuck in accessibility mode. Though it's unconventional, it somehow works. You may be confused with the common iCloud method you're used to. Follow these steps to fix the problem:
Step 1. Sign into your iCloud from icloud.com using a PC.
Step 2. Tap the Find my iPhone option, then find the device stuck in the Guided Access.
Step 3. Once you access iCloud, it will promptly locate your iPhone. From there, you can opt for Lost Mode, which activates the device's lost mode feature. In this mode, Guided Access is automatically disabled, and your iPhone becomes locked for added security.
Step 4. Enter your usual password, and your phone should exit Guided Access.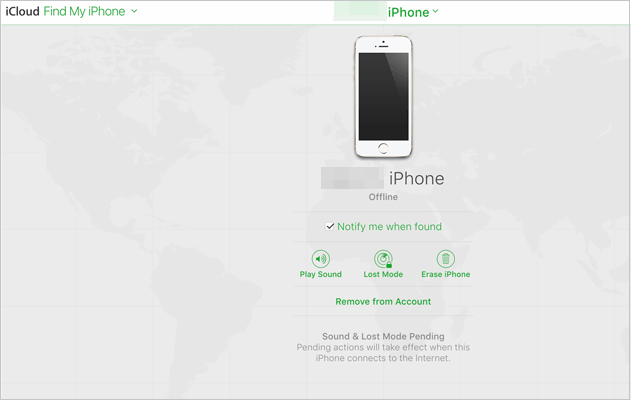 Solution 5. Restore in iTunes to Fix iPad Frozen on Guided Access
You can also restore your device in iTunes to fix Guided Access stuck on iPad or iPhone. This will reset the phone to its factory settings, thus resetting the Guided Access settings as well. However, note that all files and settings on your device will be deleted after the restore. Here are the steps on how to fix iPhone stuck in Guided Access:
Step 1. Open iTunes on PC, then make sure you have installed the latest version of iTunes. Plug the phone into the PC and wait for iTunes to detect it.
Step 2. Tap your device's icon at the top left corner of the iTunes screen to show a list of connected devices. From the list of options, choose your iOS device and go to the Summary tab.
Step 3. Here, you'll see an option for Backup. Back up your data first, and when done, tap on the Restore iPhone/iPad option.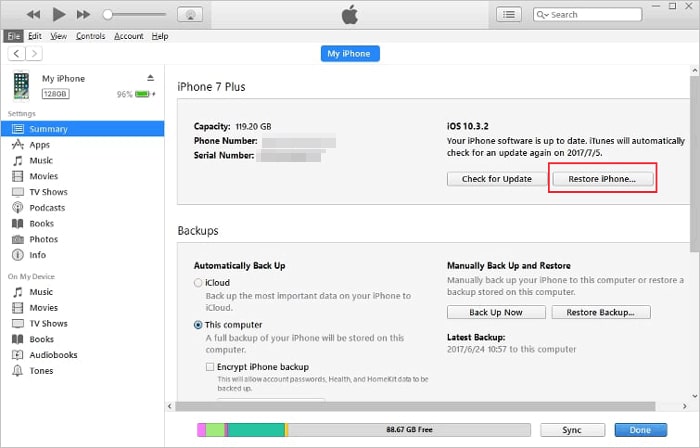 See More:
iTunes stuck on preparing iPhone for restore? Don't worry. Click here to check it.
Want to know how to fix iPad is disabled connect to iTunes issue? Read this post to fix it.
Solution 6. Contact Apple Support to Fix iPhone Stuck in Guided Access
Still no luck? You can try contacting your local store where you purchased the device or the Apple team. You may need to send the device to them for a few days or weeks to be repaired. If you have a warranty, you should get Guided Access won't turn off problem solved for free.
Part 3. FAQs on iPhone Stuck in Guided Access
Q1. Does Guided Access drain my iPhone's battery?
Unluckily, this feature drains the iPhone battery faster if you are using the original layout. Even after putting your iPhone in lock mode, Guided Access will still be enabled, so the app you have may still run in the background, thus consuming a lot of power supply.
Q2. Will I receive calls when in Guided Access mode?
No. You can't receive phone or FaceTime calls while Guided Access is enabled. The call will end or go straight to voicemail. However, you'll get a notification on any call made to you.
Q3. Does Guided Access mode timeout?
When enabled, the Guided Access function will put the device into sleep mode after about 20 minutes of inactivity. Also, you may set the Guide Access to put the sleep mode on your device when the device gets Auto-locked.
Summary
Can't get out of Guided Access? It is very easy if you understand what to do. Luckily, this guide has illustrated simple measures on how to unlock Guided Access. They are so simple, but the simplest and surefire method will be using iOS System Recovery. It is touted as the most successful in helping iOS users exit Guided Access mode on iPhone/iPad. You can fix any iOS system problems in a few clicks and without any hiccups.
Related Articles:
iPhone Stuck on Restore Screen? 6 Easy Methods Here
Troubleshoot iPad Stuck in Recovery Mode with Five Effective Ways
How to Fix iPhone Red Screen of Death? (4 Effective Ways)
5 Ways to Fix the iPhone Frozen on Lock Screen Issue with Ease
How to Fix Green Lines on iPhone Screen? Proven Solutions Are Here
How to Fix iPhone Backup Not Enough Space on Computer Issue (Proven Tips)