In an era dominated by technology, smartphones and tablets have become indispensable tools, offering a world of information and entertainment at our fingertips. Guided Access is a valuable feature on Apple devices that helps users focus on a single app or limit access to certain features. It's especially handy for parents, teachers, and caregivers who want to control and customize device usage. However, like any technology, Guided Access can sometimes encounter issues that leave users scratching their heads. In this article, we'll explore common problems when Guided Access is not working and provide solutions to help you get it back on track.
Part 1. FAQs of Guided Access Not Working
1. What is Guided Access?
Guided Access is a powerful accessibility feature available on Apple's iOS devices, such as iPhones and iPads. It is designed to assist users in various scenarios, including parental control, educational settings, and individuals with specific needs or disabilities. This feature enables you to restrict the functionality of your device to a single app, making it an excellent tool for managing focus and access to specific content.
2. How to use Guided Access?
To use Guided Access on your iOS device:
Step 1. Activate Guided Access
Enable Guided Access in "Settings" > "Accessibility". Set a passcode for security.
Step 2. Use Guided Access
Open the app you want to restrict. Quickly triple-click the "Home" or "Side" button (or use a configured shortcut). Customize options and tap "Start" to begin Guided Access.
Step 3. Exit Guided Access
Triple-click the "Home" or "Side" button again. Enter the passcode. Choose "End" to exit the session.
3. Why is Guided Access not working?
Guided Access did not work as expected for a variety of reasons. You may also want to know, "Why won't my Guided Access work?" and troubleshooting the issue can help resolve it. Here are some common reasons why is my Guided Access not working:
Software Glitches: Restart your device to resolve temporary software problems.
Settings: Verify that Guided Access is correctly configured in your device settings.
Outdated Software: Ensure your device's OS is up-to-date.
Hardware or Button Issues: Check the Home or Side button functionality.
Passcode: Ensure you enter the correct passcode to exit Guided Access.
App Compatibility: Some apps may not fully support Guided Access.
Restrictions: Check if additional device restrictions or parental controls conflict with Guided Access.
Read More:
iPhone Stuck on Hello Screen? Break Free with These Solutions
iPhone Overheating When Charging? Reasons and How to Fix
Part 2. How to Fix iPad/iPhone Guided Access Not Working
Now that we've explored the reasons why Guided Access might not work let's delve into solutions to address these issues effectively. In this section, we'll discuss various methods to fix "iPad/iPhone Guided Access Not Working".
Solution 1. Enable Guided Access
Before diving into troubleshooting, make sure that Guided Access is enabled on your device. Guided Access won't turn on can lead to this issue. To do this:
Step 1. Open "Settings" on your iOS device.
Step 2. Scroll down to "Accessibility".
Step 3. Tap "Guided Access" and toggle it on.
Solution 2. Update iOS
Outdated software can lead to compatibility issues, including problems with Guided Access. Ensure that your device is operating on the most up-to-date iOS version. To update your iOS:
Step 1. Go to "Settings". Scroll down to "General".
Step 2. Choose "Software Update". If an update is accessible, proceed with the on-screen instructions to install it.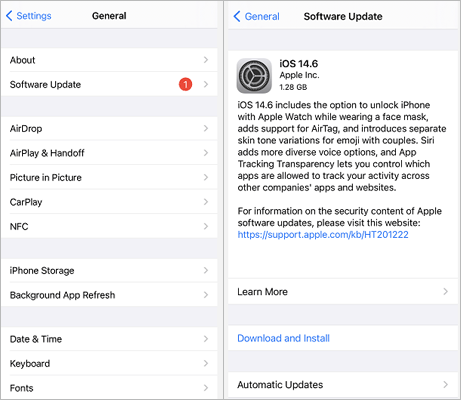 Solution 3. Restart Your Device
Guided Access not working on iPad/iPhone? Sometimes, a simple reboot can resolve various software glitches. Restart your device by turning it off and then back on. This often clears temporary issues that may affect Guided Access.
Can't Miss:
iOS 16 Overheating: Effective Solutions to Cool Down Your iPhone
[Solved] How to Fix iPhone/iPad Screenshot Not Working
Solution 4. Adjust Guided Access Settings
If you've enabled Guided Access but still can't get it to work as expected, check the settings within Guided Access itself. Here's how:
Step 1. Open the app you want to use with Guided Access.
Step 2. Triple-click the device's "Home" button or "Side" button (depending on your device model).
Step 3. Tap "Options" in the bottom-left corner. Ensure that the options you want to restrict are correctly configured.
Solution 5. Update Apps
Guided Access may not work correctly with apps that are not updated to the latest versions. Ensure that the app you want to use is up to date by visiting the App Store, searching for the app, and checking for available updates.
Solution 6. Check Hardware Buttons
Guided Access is often initiated using the physical buttons on your device. The iPhone/iPad Guided Access Home button not working may lead to the problem, too. Ensure that these buttons are functioning correctly. If there are issues with the Home or Side button, it can hinder Guided Access activation.
See Also:
AirDrop Not Working on iPhone or iPad, How to Fix?
[100% Success] iPhone Save Image Not Working, How to Fix?
Solution 7. Verify Accessibility Settings
Sometimes, accessibility settings can interfere with Guided Access. Check your device's accessibility settings for anything that may be causing conflicts. Turn off any accessibility features that you don't need while using Guided Access.
Solution 8. Reinstall the App
If Guided Access continues to experience issues with a particular app, consider deleting and then reinstalling the app. This can help fix any underlying issues with the app that may be causing conflicts with Guided Access.
Solution 9. Restore iPhone via iTunes
If all else fails and Guided Access remains unresponsive, consider restoring your device to its factory settings. Make sure to back up your data before doing this. It's a drastic step, but it can resolve complex software issues. Here's how to restore your iPhone via iTunes:
Step 1. Link your iPhone to your computer with a USB cable. If iTunes doesn't open automatically upon connection, launch the iTunes application on your computer.
Step 2. In iTunes, you should see your iPhone icon in the upper left corner. Click on it to select your device.
Step 3. To restore your iPhone, you may need to enter recovery mode.
For iPhone 8 or later: Swiftly tap and release the "Volume Up" button, then swiftly tap and release the "Volume Down" button. Hold down the "Side" button until the recovery mode screen appears.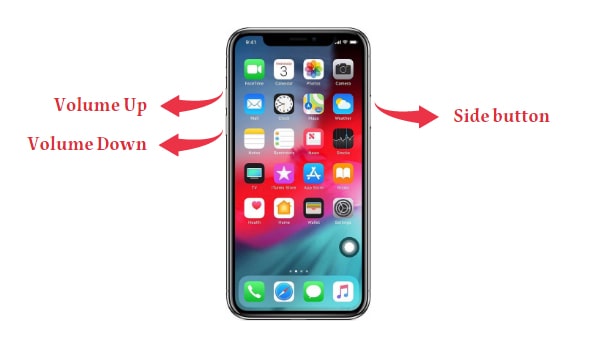 For iPhone 7 and 7 Plus: Hold both the "Volume Down" and "Sleep/Wake" buttons together until the recovery mode screen appears.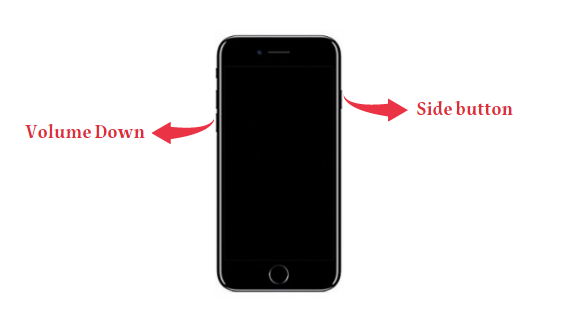 For iPhone 6s and earlier: Press and hold the "Home" and "Sleep/Wake" buttons simultaneously until you see the recovery mode screen.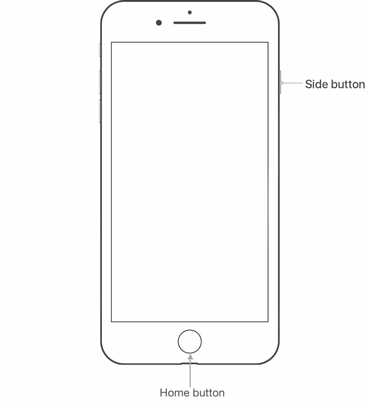 Step 4. In iTunes, you will see a pop-up message indicating that there is a problem with your iPhone and that it needs to be restored. Click the "Restore" button. This will erase all data on your iPhone and install the latest version of iOS.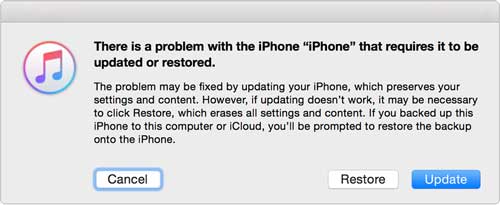 Step 5. iTunes will download the latest iOS firmware for your device and install it. This may take some time. Once the process is complete, your iPhone will restart.
Follow the on-screen instructions to set up your iPhone as a new device or restore it from a backup if you have one.
Solution 10. Contact Apple Support
Contacting Apple Support can be an effective way to address issues with Guided Access not working, especially if you've exhausted all troubleshooting steps and believe there might be a more complex problem at hand. Here's how to go about it:
Step 1. Go to the Apple Support website. Select your specific device, such as iPhone or iPad.
Step 2. On the support page for your device, describe the issue you're facing. In this case, mention that Guided Access is not working as expected.
Step 3. Apple provides various contact options, including phone support, live chat, and scheduling a call. Choose the method that is most convenient for you.
May Like:
13 Solutions to Fix iCloud Photos Not Syncing on iPhone/iPad/Mac
How to Fix iPhone Stuck on Zoom Mode Quickly? (Solved)
Part 3. The Most Effective Way to Fix Guided Access Not Working
If none of the above methods can still fix Guided Access not working, then try iOS System Recovery, the most effective method. iOS System Recovery is a versatile and user-friendly software tool designed to help iPhone, iPad, and iPod Touch users resolve various system-related issues and bring their iOS devices back to a functional state. This powerful software provides solutions for common problems such as devices stuck in recovery mode, a black or white screen, Apple logo loops, frozen screens, and many other issues that can disrupt the normal operation of iOS devices.
Key features:
Provide a comprehensive solution to a wide range of iOS system issues.
Aim to retain your data intact, minimizing the risk of data loss during the repair process.
Flexible repair options, including Standard Mode for fixing common issues without data loss and Advanced Mode for more severe problems, with a complete data wipe.
Work with a wide range of iOS devices and is regularly updated to support the latest iOS versions.
Feature an intuitive and user-friendly interface.
Follow these steps to solve the Guided Access triple click not working:
01Install the iOS System Recovery software on your PC, then connect your iOS device via USB, and select "More Tools" > "iOS System Recovery" to open the iPhone System Recovery window.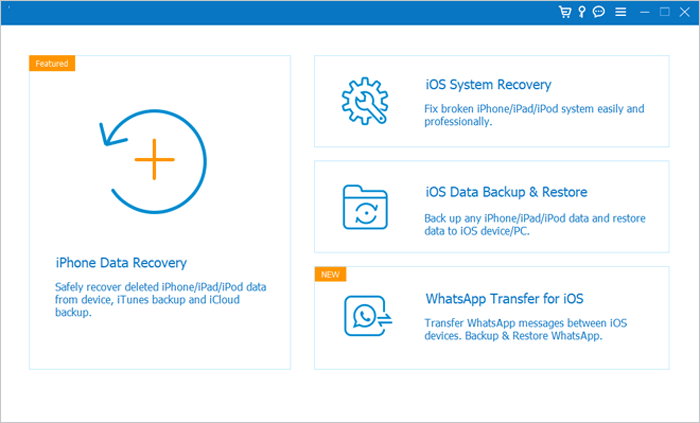 02To resolve the issue of Guided Access not working when I triple click, tap the "Start" tab, and then proceed to enter your device into DFU mode by following the on-screen instructions.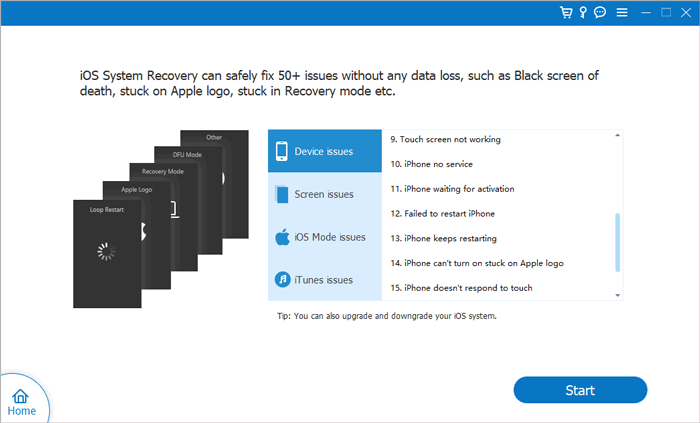 03Download the correct iOS firmware by clicking the "Repair" button initially.
04Upon downloading the firmware, the application will repair your device. Once the process is complete, your Guided Access will return to its regular state.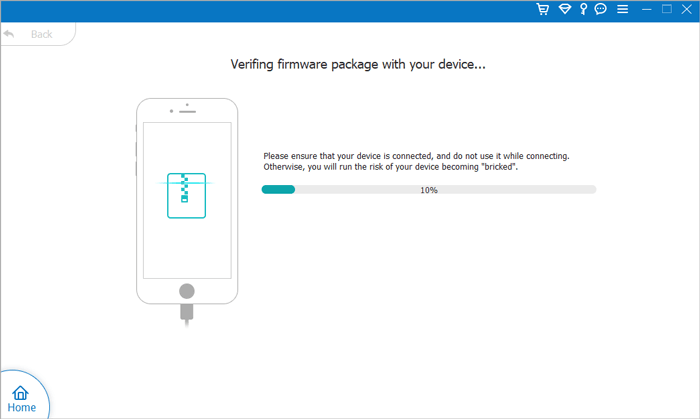 Conclusion
Guided Access is a fantastic tool for controlling and customizing app usage on Apple devices, but it's not immune to occasional hiccups. If you find that Guided Access is not working as expected, follow the troubleshooting steps mentioned in this article. In most cases, one of these solutions should resolve the issue and get Guided Access back on track. Among various methods, we highly recommend iOS System Recovery. It not only resolves the "Guided Access not working" issue but also fixes "iPad/iPhone Stuck in Guided Access" and other iOS device problems.
Related Articles:
[Solved] iPhone Won't Update? Here's How to Fix!
How to Fix Unable to Check for Update Issue [7 Ways for iPhone & iPad]
How to Fix iPhone Pink Screen of Death without Difficulty (Solved)
10 Methods to Fix iPhone Text Messages Disappeared Issue in 2023
Dealing with the iPhone Green Screen of Death: Troubleshooting Tips
How to Fix iPhone Grey Screen of Death By Yourself? (8 Solutions)