Undoubtedly, iTunes is a reliable way to back up your iPhone data. Still, sometimes, it does not work as expected and you will encounter various iTunes errors. Maybe you will get a message saying, 'iTunes couldn't backup the iPhone because an error occurred' during a backup operation. Here we will take you through the reasons and solutions for this error message you may encounter in the iTunes backup process. After you read this article, you will master how to handle the iTunes backup problem.
Part 1. Why iTunes Couldn't Back up Your iPhone?
Before proceeding further to fixes, you ought to know why iTunes is failing to back up your iPhone due to an error. Below are some reasons why;
An outdated iTunes software - Usually, if you have obsolete iTunes software, you will probably get an error while trying to do a backup.
Your iPhone device is locked - If your iPhone is locked, you will likely get these pop-up messages when doing a backup.
Disabled iPhone - You may also get the error message because something is wrong with your device.
There's a security app on the computer - If you have installed antivirus, it can sometimes block the iTunes backup process.
Storage space for backup isn't enough - Insufficient space in your computer will lead to problems when trying to do a backup.
Corrupt backup - If the original backup on the computer is corrupt, restoring the backup to your iPhone won't be easy.
You may like:
How to Free Up WhatsApp Storage on iPhone 14/13/12/Xs/X/8/7?
iPhone Won't Update? Here's How to Fix!
Part 2. How to Fix iPhone Unable to Share Photos [9 Fixes]
Fix 1. Free Up Storage Space in Your Computer
The first thing you should do is to ensure you have enough space on the computer. If there is not enough space, you'll experience an error during iTunes backup. So, you should delete the files in the C drive to make room for the iPhone backup. Usually, iTunes keeps a backup in a C drive, so ensure there is sufficient space.
Fix 2. Reboot Your Computer
If you are facing an iTunes backup error, it could be a computer-related problem. Maybe your computer is stuck in a loop and keeps repeating a particular process. Just reboot your computer, and see if the error message will be fixed.
Fix 3. Restart Your iPhone
A mere restart of your iPhone is likely to fix this problem. , There might be apps running in the background, or the memory is full, which can be cleared after restarting the phone. To restart your iPhone do this;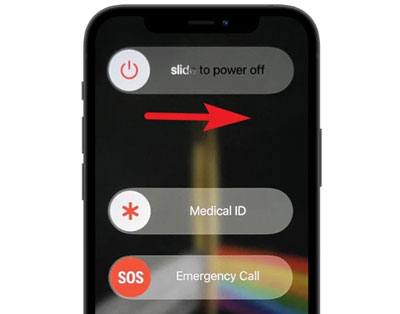 iPhone X/11/12/13 and above:
* Press the Volume and Side buttons till you see the Power off slider, drag it to power off the iPhone.
* Power on the device by long pressing a side button till the Apple logo shows.
iPhone 6/7/8 or SE 2nd and 3rd generation:
* Press the button to the side of your iPhone till you see the Power slider, drag it, and wait for the phone to turn off.
* Power on the device with a side button till you see the Apple logo.
iPhone SE first generation, 5 and below:
* Press the top button till Power off slider shows, drag it, and wait for the phone to turn off.
* Then power on the iPhone by long pressing the top button till the Apple logo shows.
See more:
How to Manage and Free Up Storage Space on iOS 11/12/13/14/15/16?
Failed to Export or Delete iPhone Photos with iCloud Photo Library Enabled? [Solved]
Fix 4. Update Your iTunes Version
Inevitably, your iTunes version might be outdated. You need to update it, or else it will not work correctly. Generally speaking, when you are doing a backup with outdated software, you will encounter this problem. To update iTunes, do the following;
Step 1: If you are a Mac user, navigate to "App Store" and then check for the iTunes update, which can be found in the "Updates" section.
Step 2: If you find a new update, tap on "Install."
Step 3: For Windows users, open iTunes and tap on the "Help" option, then look for the "Check for Updates" option and click on it. Then follow the prompts needed to install iTunes' latest version.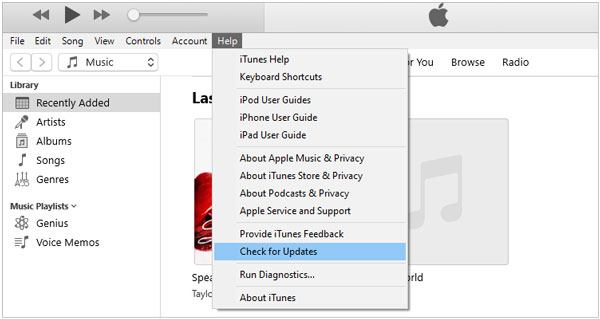 Fix 5. Check the USB Port and Cable
This problem may be due to a faulty USB port on the computer or the cable you are using isn't working. If there is any problem with your cable or port, you will likely run into iTunes errors when backing up data. So, make sure you use a suitable cable and check to see if the ports are working well.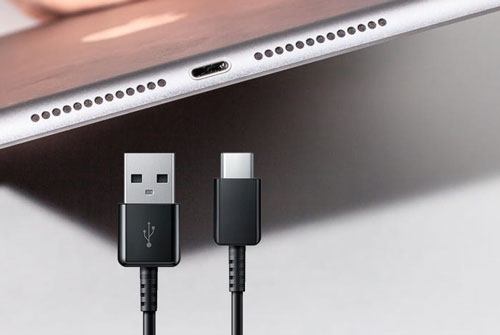 Fix 6. Remove the Corrupt Backup
If you don't find anything wrong with your computer's cable or port, you may have a corrupt backup file. To fix this problem, you must delete the iTunes encrypted files. The backup files can be found in the following locations;
On PC, go to "Users," then to "AppData," "roaming," and look for "apple computer," and proceed to "mobile sync" and then to backup."
On Mac, go to "Library," "Application Support," then to "MobileSync," and "Backup."
Fix 7. Disable the Security Software on the Computer
If the antivirus runs in the background, it will stop iTunes from doing a backup. So, ensure you turn off any security software on the computer.
Fix 8. Check Apple Driver
The problem might be related to the Apple driver (iTunes driver not installed?). To fix this, you need to update the Apple driver by doing this;
Step 1: Right-click the Start button on the computer and choose "Device Manager." Then expand the section for "Portable Devices."
Step 2: Go to the device name and right-click on it. Tap "update driver'' and choose "Search automatically for the updated driver software."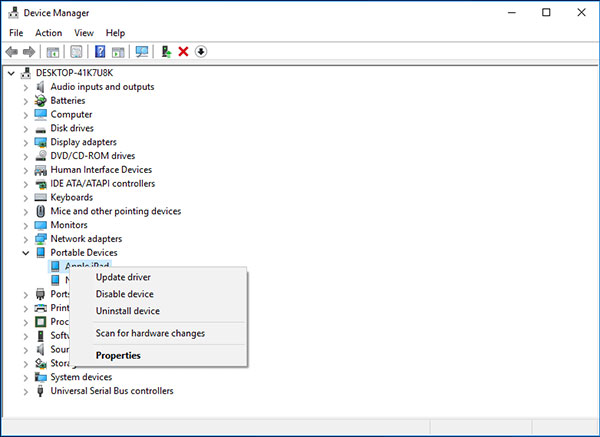 Once done, restart iTunes and connect your iPhone again.
Fix 9. Fix iTunes Backup Error With iTunes Repair
Many users have experienced iTunes errors at some point and never know how to solve them. If that's the case, iTunes Repair is your tool. It is very helpful in fixing iTunes backup errors and other issues, including the iTunes backup error. With this program, you can solve all these problems within a few clicks. Additionally, iTunes Repair can fix more than 100 errors, such as iTunes error 13014, 14, 54, 2009, 3194, etc.
Key Features of iTunes Repair:
* Repairs more than 100 iTunes errors.
* No data loss is encountered when fixing iTunes.
* Fix iTunes problems in 1 click.
* Compatible with all iTunes versions.
How to fix iTunes backup error using iTunes Repair;
01 Download iTunes Repair, install the program on the computer and launch it. Then choose "Repair" from the primary interface.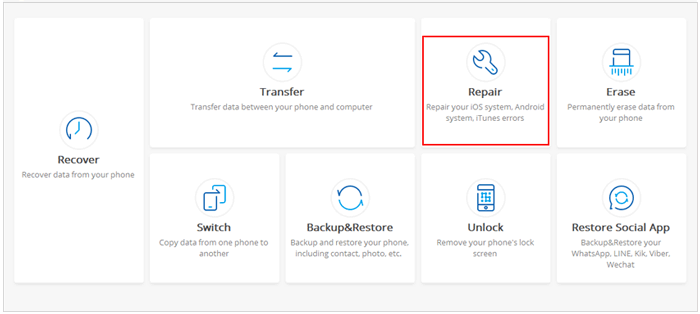 02 Choose the "Repair iTunes Errors" option from the pop-up window shown. After doing that, iTunes Repair will then start checking iTunes components.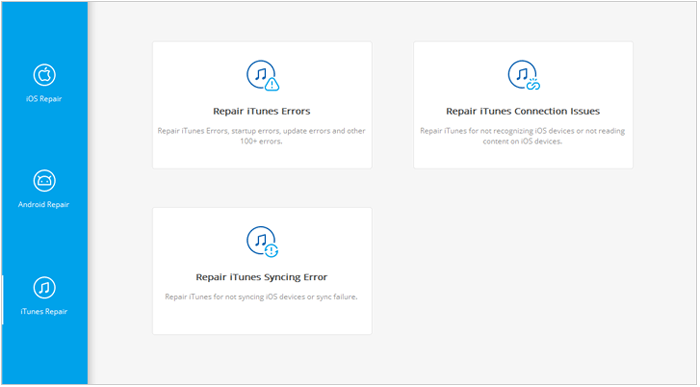 03 After successfully installing the iTunes components, tap "OK." If you are still facing an iTunes error message, tap on "Advanced Repair." Wait for some time for the process to finish.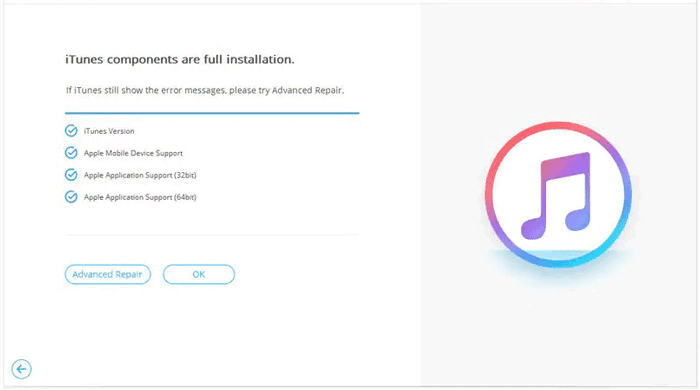 Summary
This tutorial is the solution to fix the iTunes backup error. If iTunes can't backup the iPhone, the fixes above will help solve that. Still, you can use a professional iTunes repair tool like Dr.Fone - iTunes Repair to resolve the iTunes backup error.
Related Articles:
iPhone "Save Image" Not Working, How to Fix?
How to Clear WhatsApp Documents and Data on iPhone?
iPhone Internal Storage DCIM Folder Is Empty on Windows 10/11? Fix It Here
3 Methods to Manage WeChat Storage on iPhone [Fixed]
Not Enough iCloud Storage? Fix This Issue with This Full Guide