Using restrictions password on an iPhone is the only way to protect it against unauthorized access. Unfortunately, it's easy to forget this passcode with time which may require resetting it, or you may want to know how to get into restrictions without passcode. So, how to reset restrictions passcode on iPhone?
Regardless of the reason for resetting the restriction password, this guide offers the best methods to reset the restriction passcode. If you know the restriction Password that was previously set, then it will be easier to reset it within the iPhone's Settings. But what to do if you can't remember the iPhone restriction passcode? We also offer the best solutions for that. iPhone 14/iPhone 14 Plus/iPhone 14 Pro/iPhone 14 Pro Max also applies these methods. So, read on to know more.
Part 1. What's the Use of a Restriction Passcode
When you decide to put limits on iPhone, a restrictions passcode is necessary. The passcode consists of 4-6 numerical digits that ensure complete protection for the device and its contents. This feature helps block some features on your iPhone such that it requests for the password each time a person tries to access or change the device's restrictions settings. Meanwhile, this gives parents peace of mind knowing the device is safely protected from the kids.
Furthermore, the restrictions password is perfect for users looking to prevent unauthorized access to their devices. For example, if you share a living space with others and one asks to use your phone to call somebody occasionally, with this feature in place, you won't have to worry about them accessing your private information. This feature adds an extra layer of security and guarantees that information remains uncompromised at all times.
What if you've forgotten the restrictions passcode, want to remove it due to lagging, or wish to sell it? How can you successfully finish the reset process when the screen won't move until a suitable solution is identified?
Good news if you're looking for ways to reset an iPhone with or without restrictions passcode. There are several possible solutions about how to reset password on iPhone restrictions, and the most successful ones that have worked for most people will be discussed here.
Part 2. How to Reset Restrictions Passcode on iPhone via Settings
Changing the iPhone restrictions code will be very easy if you know your current passcode. You will not have to use complicated steps to change it since the whole process can be done via your iPhone's settings. Just follow these easy steps, and you'll have it updated quickly.
Step 1. First, open the settings page on iPhone and proceed to "General".
Step 2. Next, enter the current password and press the "Disable Restrictions" option, then enter the passcode again to verify.
Step 3. Click "Enable Restrictions", and get a prompt to set a new password. Be sure to set a password that you won't forget.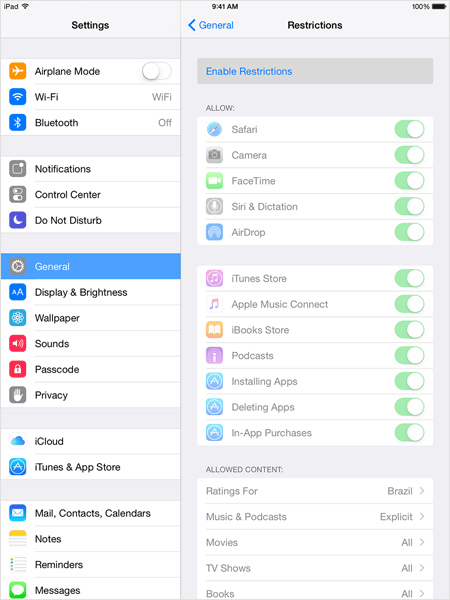 If you remember the restrictions password, the above approach should help. Otherwise, try using the alternative strategies below if you don't know the password.
Reading More:
How to Bypass iPhone Passcode Step by Step? (5 Amazing Ways)
What Happens If You Reset Your iPhone or iPad
Part 3. How to Take Off Restrictions Passcode on iPhone
How do I remove my restrictions passcode? How do I unlock my restriction code? If you are looking for a quick and effective way to erase all your data on an iPhone and remove the restriction passcodes, Coolmuster iOS Eraser is the tool for you. It is a reliable and trustworthy third-party tool that has been of incredible help to thousands of iOS users worldwide. It helps to erase all data from any iOS devices; whether deleted or existing without restoring the device.
iOS Eraser grants you the most efficient and secure data-erasing technology to permanently delete all information on your iPad, iPhone, or iPod. With its advanced detecting and scanning abilities, it can detect even private data quickly, as well as system settings and deleted files in a snap.
Its easy-to-use nature makes it an invaluable tool for any iOS user looking to completely erase their device before selling or donating. Only 3 steps, you can work out how to reset your phone without restriction password. Before getting into the comprehensive step-by-step guide on how to remove restrictions on iPhone with iOS Eraser, these are some key features worth considering:
It erases all information from your iDevices without a trace, including confidential data, system settings, and deleted files.
It completely erases existing and deleted records without restoring them.
It offers 3 data erasing levels: Low, Medium, & High Levels.
It has a read-only mode for erasing iOS data.
Click on the following buttons to free download the iOS Eraser, and keep on reading to see how to remove restriction code on iPhone.

Free Download for PC
Let's see the steps to remove restrictions passcode on iPhone:
01Install the program on the computer and launch it. Once done, its primary interface will appear on the screen.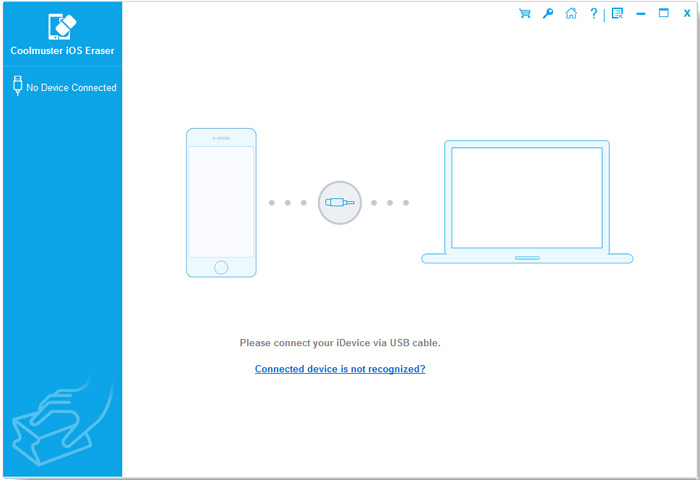 02Connect iPhone to computer using a USB cable. Unlock the device and hit the "Trust" option to trust the computer. After that, the program will recognize it right away. Now choose "Continue" in the software window to proceed.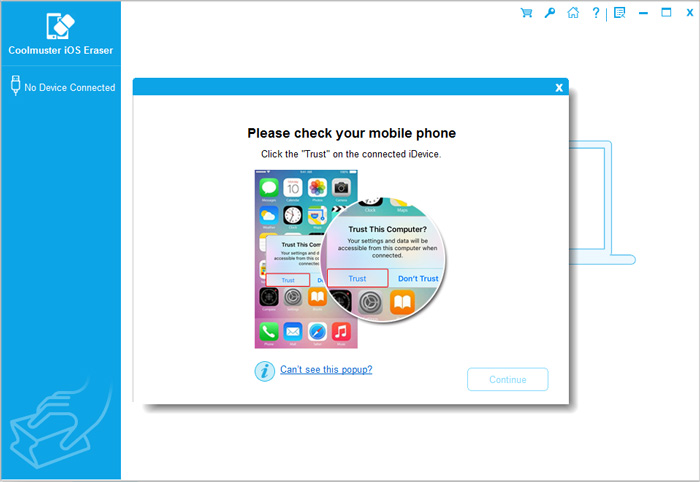 03Click the "Erase" button from the primary interface.
If iTunes is running on the computer, a prompt will appear asking you to close iTunes. Simply press the "Close iTunes" button. Choose the erasing level either Low, Medium or High level and hit "OK". In the blank space, type "delete" then hit "Erase" and "OK" after that. Once a quick scanning is done, the tool will erase your iPhone immediately.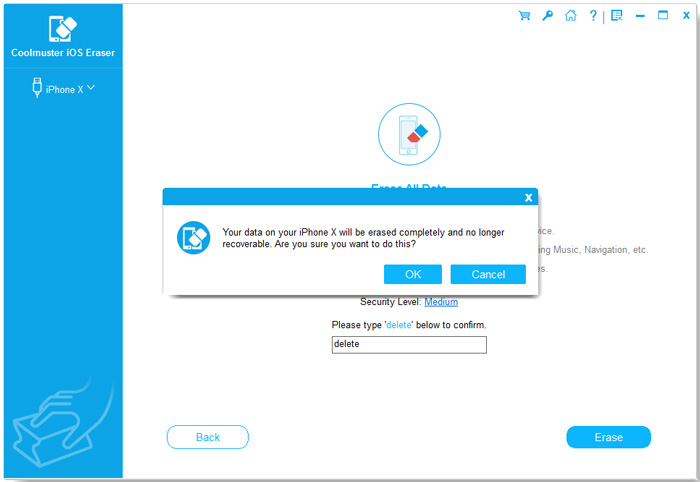 You May Also Want to Know:
[Simple Guide] How to Delete Apple ID without Password on iPhone?
How to Remove Forgot iPhone Passcode without Restore? (3 Simple Ways)
Part 4. How to Hack Restrictions Password on iPhone Using iCloud
If you don't have your iPhone or want the previous owner to reset the passcode, you can turn to iCloud. iCloud is a very efficient and effective way to remove restriction code on iPhone. So, worry not if you can't recall the password. The best thing is that it is quite simple as compared to when you use iTunes. Only a device that can access iCloud is all that's needed. Since iCloud lets you reset passcodes remotely, it's a perfect choice for resetting iPhone restrictions passcodes. The process is the same as when an iPhone is misplaced.
Here's how to take off restrictions passcode on iPhone through iCloud:
Step 1. Using any browser on the computer, head to the iCloud website and log into the Apple ID used on the same iPhone you want to reset.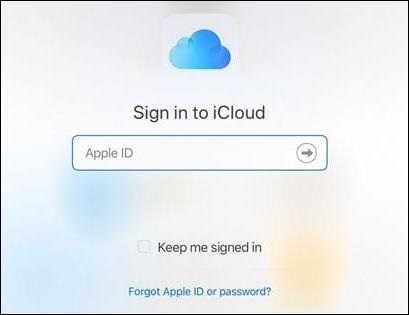 Step 2. Select the "Find iPhone" option.
Step 3. At the top of your device screen, you will find the "All Devices" option. Click on it to see all the devices associated with that Apple ID. Choose your iPhone.
Step 4. Tap "Erase iPhone" and follow the on-screen instructions.
After following the instructions on your screen completely, you'll now access your iPhone without any pesky restrictions passcodes. But your device will need to be set up again. You will download all apps and music again and create new password if you wish to use it.
More Related:
Top 11 iCloud Bypass Tools: Remove Your iCloud Activation Lock
How to Easily Bypass iCloud Activation
Part 5. How to Bypass Restrictions Password on iPhone Using iTunes
Also, another quickest way of resetting restrictions password on the iPhone is by using iTunes. To employ this approach, you'll need a computer. Follow the steps and learn how to get your restriction passcode on iPhone removed:
Step 1. Check the Find My iPhone feature and ensure it is turned off. It is important to disable this feature because the process can't be completed with it activated. Also, ensure you back up your iPhone. Now, plug the device into the computer using a lightning cable and check if iTunes is operating on the newest version.
Step 2. Head to the "Summary" tab, then choose the "Restore" prompt.

Step 3. Make sure to select the "Restore" option when prompted for confirmation.
Step 4. Press "Next" in Update Window and then select "Agree" later to finish.
Step 5. Wait for iTunes to download the latest version of iOS and restore the iPhone.
After that, you can access your iPhone without those passcode restrictions. If you want, you can set up a new passcode but ensure you save it somewhere so that you can get it when you forget.
Part 6. How to Get Rid of Restriction Code on iPhone via Factory Reset
How to get restriction passcode off iPhone? A good way to achieve that is to factory reset the device. When you can't remember the password, factory resetting can remove the passcode from your device. But it will erase all your content and settings. Therefore, ensure you backup important files before proceeding.
When done, here are steps for iPhone restriction passcode bypass:
Step 1. Start by going to "Settings" on the iPhone. When on the settings page, select "General". From there, click "Reset" and choose "Erase All Content & Settings".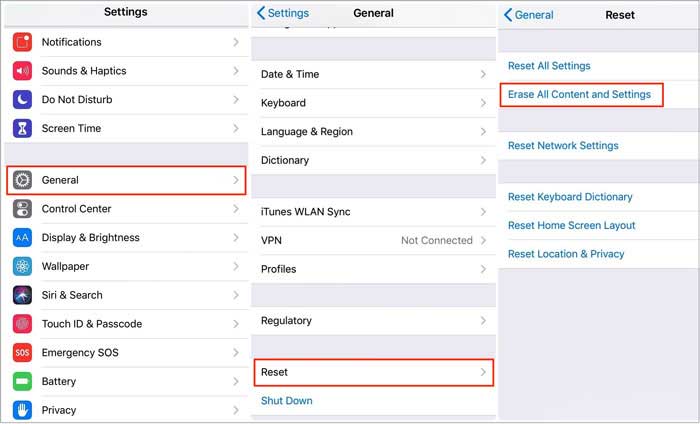 Step 2. On the following screen, select "Erase Now" and wait for the process to complete. It should take between 10 to 30 minutes.
Step 3. After erasing the Data, your iPhone will reboot and show the Apple logo. You'll then be prompted to initiate the setup procedure.
Step 4. Choose your country from the list, then opt for the desired WiFi network. Once you have entered the password, select "Set Up as New iPhone" on Apps & Data screen to complete the setup.
Step 5. Follow the subsequent directions on your screen to wrap up the setup process. Once done, you can use your iPhone freely without requiring a Passcode.
Can't Miss:
How to Recover Data from iPhone after Factory Reset? (4 Ways Available)
How to Restore iPad after Factory Reset
Conclusion
iPhone restrictions passcode helps safeguard your device's data and prevent unauthorized access. If you need to know how to figure out restrictions passcode on iPhone or override restrictions on iPhone, we have provided a step-by-step guide on how to find the restrictions passcode on iPhone. Additionally, ensure you have trustworthy and powerful software like Coolmuster iOS Eraser that can help remove it completely.
Related Articles:
How to Unlock iPhone without Passcode (Updated in 2023)
How to Unlock iPod touch without Password (Solved with 4 Ways)
How to Reset iPhone without Apple ID Password in iOS 16 and Earlier Versions?
How to Reset iTunes Password [Hassle-free]
4 Methods to Remove Apple ID from iPad without password (Easy & Quick)