Whether you are selling your iPhone to a third-party or giving it to a family member, it is essential to erase all content and Settings completely. This action is crucial because almost everything on the iDevice is personal to you: messages, videos, contacts, photos, login information, as well as other content. Some of you may be wondering what happens when you erase the iPhone.
Well, after completely erasing iPhone, your personal data and Settings are erased. Since your data may be recovered using some recovery programs, we will show you some of the best strategies to employ when deleting all data on the iPhone.
Part 1: How to Erase All Content and Settings on iPhone (Recoverable)
Part 2: How to Erase Everything on iPhone (Unrecoverable)
Part 3: How to Wipe iPhone Remotely via iCloud
Part 1: How to Erase All Content and Settings on iPhone (Recoverable)
iOS devices are typically hardware encrypted as long as the user has a security code. It means that locking your device data is as straightforward as throwing away the encryption code. Now, if you want to erase the iPhone, here is how to erase all data from iPhone.
-> From your iPad or iPhone, go to Settings application.
-> Click on the "General" button.
-> Go to the bottom of the screen and click on the "Reset" button.
-> Click on "Erase all content and Settings".
-> Click on "Erase iPhone".
-> Confirm the action by clicking the "Erase iPhone" button again.
-> Input your Apple ID secure code to turn off activate lock and remove the iPhone from Find my iPhone.

You can now set up the iDevice after completion of the wiping process. The phone can now be given to a friend or family with insignificant worries. The only drawback with this method is that some private information may not be entirely deleted, which means the info may still be accessible to a user via some special programs.
Read Also: 3 Solutions to Clean Up iPhone History or iPhone Memory
Part 2: How to Erase Everything on iPhone (Unrecoverable)
If you want to reset all content and Settings iPhone and completely erase iPhone, Coolmuster iOS Eraser is the best program to use since the deleted data cannot be recovered. Here are the primary features of this unique program:
* You will use a single click to erase all data on your iPhone without restoration of private data, deleted files and system Settings.
* It supports a permanent deletion of SMS, contacts, images, videos, music, applications, bookmarks, calendars, voice memos, browsing history, Settings, notes, and much more.
* It embraces three security levels for deletion: high level, medium level, and low level.
* It is 100% safe and clean with no jailbreak needed.
* It is compatible with all generations of iOS devices, including the latest iPhone 14 Pro/14/SE/13 Pro/13/12 Pro/12/11 Pro/11/X and etc.
How to Erase All Data on iPhone via Coolmuster iOS Eraser:
Notes:
* Download and install the right application on your PC or Mac, and install the latest iTunes on your computer.
* Connect your iDevice to the PC through a USB cable and ensure that the program recognizes it.
* If need be, ensure that your data is safely backed up before erasing.
* Avoid disconnecting the iPhone before the completion of the entire process.
First Step: From the main interface, tap on "Erase" button.
-> If iTunes is running on your PC, the program will detect it. Click "Close iTunes" on the popup window.
-> Turn off "Find My iPhone" feature is its enables on your iOS device.
You can turn off "Find My iPhone" by going to Settings, iCloud, Find My iPhone, and then disable it from here.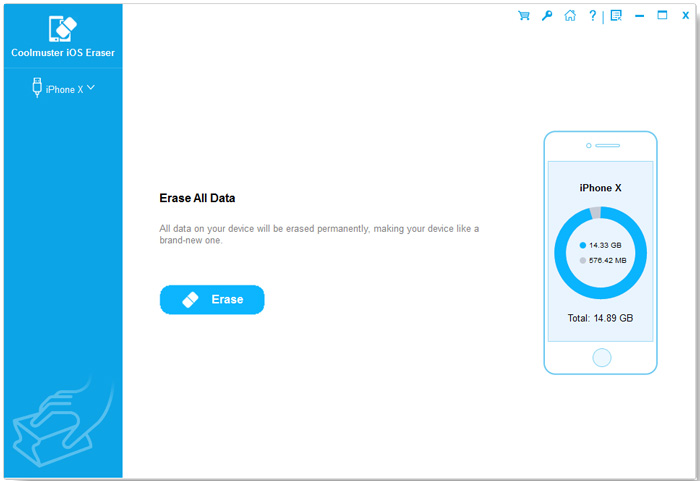 Second Step: Select your security level for deletion and confirm your selection.
-> Tap on the menu next to the Security Level and select the security level for deletion.
-> After selecting your desired security level, tap on "OK" button.
-> In the blank textbox, type "delete" and then tap the "Erase" button.
-> On the popup window that appears asking you whether you are sure to delete your data entirely, please tap on "OK" to initiate the process.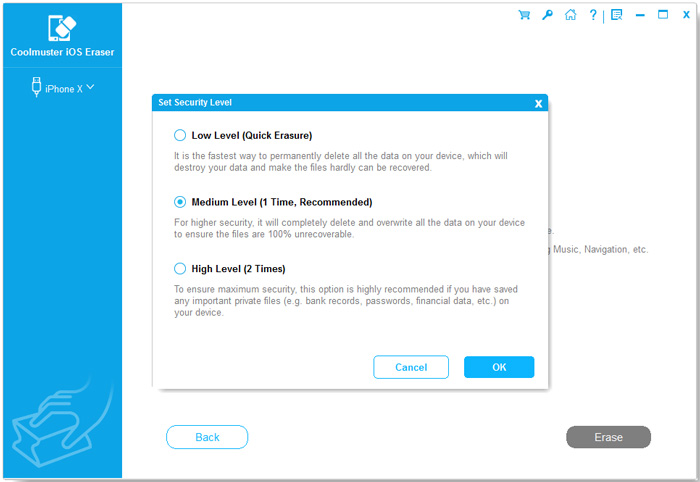 Third Step: Begin the deletion process
-> After a quick scan, the program will begin erasing your iPhone data instantly.
-> The phone will then reboot after the completion of the process.
-> After restarting, ensure that you unlock the iPhone as prompted if it is locked. Tap the "Try Again" button to reconnect your iPhone.
-> The program will entirely overwrite your data.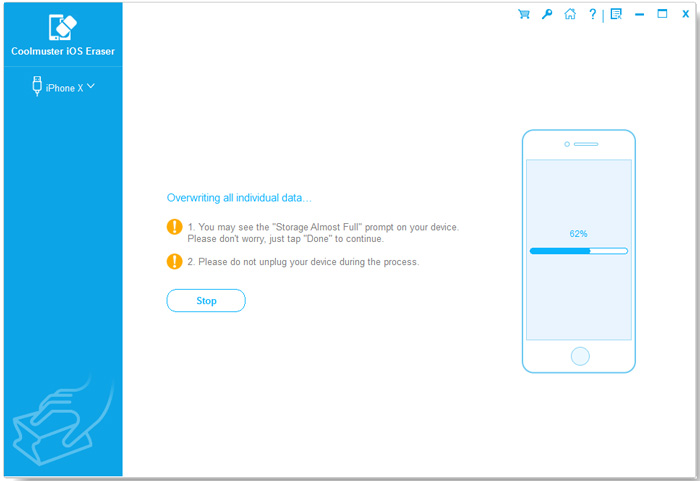 Notes: The deletion process is the fastest in low-level security in comparison to the medium and high levels of security. If you select high-level security, the program overwrites your phone data two times, while it overwrites one time in low-level security.
Can't Miss: Safest Way to Wipe iPhone Data for Selling
Part 3: How to Wipe iPhone Remotely via iCloud
iCloud can be used to erase everything on the iPhone. The beauty of iCloud is that you can wipe your iPhone from another device if you have activated Find My iPhone. Here is how to erase your iPhone via iCloud.
-> Go to iCloud on a browser or launch Find My iPhone from another iOS device.
-> After login to your Apple ID, ensure that your iPhone is ON and has internet access.
-> From the browser, you can see your iPhone.
-> After your device is recognized, click on the actions at the bottom of the page and tap on "Erase this phone".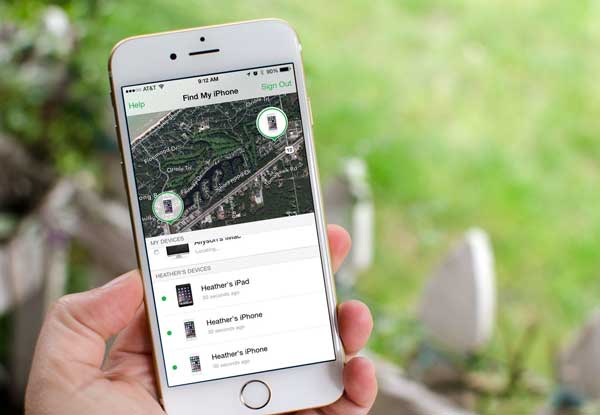 Final Thoughts
If you want to erase all content and Settings on your iPhone, you can use any of the method described above. However, to ascertain that no data or info is recovered through third-party programs after selling your phone, it is recommended to use Coolmuster iOS Eraser. The program is not only the most secure but also the cleanest and genuine.
Related Articles:
How Can I Erase iPhone Remotely If It's Lost or Stolen?
Best iPhone Data Erase Software 2023 You Can't Miss
How to Recover Data from Broken or Dead Samsung Galaxy S/Note?
How to Restore iPad from iPhone Backup Easily
How to Delete iPhone Data without Restoring
One Click to Say Goodbye to Unwanted Data from Android Phones