Since direct phone to phone transfer auto procedures can help to save time and effort in entering in data manually, these transfers have become more common place. With this in mind, here's a few of the primary reasons why phone to phone transfers have become the norm.
- Phone Broken: User can no longer use. Data must be transferred from the broken device to the new device.
- User purchases a new phone and wants to sell the old phone to anyone who will buy it online. So, before selling the old phone to the new user, all of the data will need to be transferred from phone to phone.
- User would like to share all of the music that they have collected on their phone with a friend. Therefore, a phone to phone transfer is appropriate for these situations.
Coolmuster Mobile Transfer is specially designed for transferring contacts, SMS, photos, videos, music, apps, etc. from one phone to another, not only Lenovo K800/K900/A820/Vibe X/Z, but also other Samsung, HTC, LG, Motorola, Sony, ZTE, etc. It can eliminate unnecessary issues that commonly occur. One in specific is eliminating problems with data that is transferred being out of sync. Instead, this tool is perfect for making sure the transfer process is completed without unnecessary concerns, and is also excellent for using when other applications do not work at all.
Switch from LG Phone to iPhone
Switch from Motorola to iPhone
Now, follow us to begin the data switch from Lenovo to Lenovo with the help of Coolmuster Mobile Transfer. By the way, it also provides users with backup & restore feature, to help you transfer data between phone and computer with one click.
Step by Step to Share Files between Two Lenovo Phones
Step 1. Launch Mobile Transfer
Launch the Lenovo to Lenovo Transfer tool - Mobile Transfer after you downloaded and installed it on a computer. After that, you will need to connect the two Lenovo phones to the computer via two USB cables.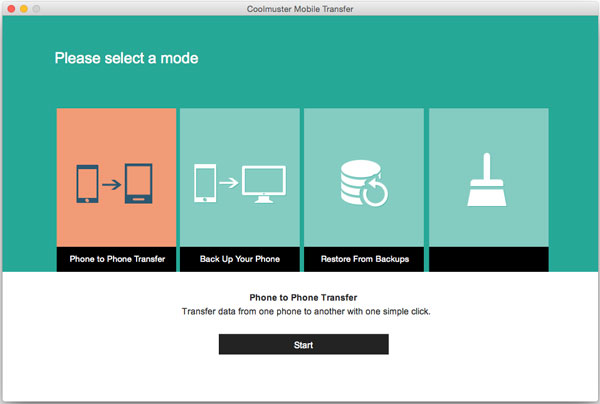 Step 2. Choose Phone to Phone Transfer
Click on the option 'phone to phone transfer' from the primary interface. Then Mobile Transfer detects the two phones and shows them on the screen side by side. All the transferable file types are displayed here.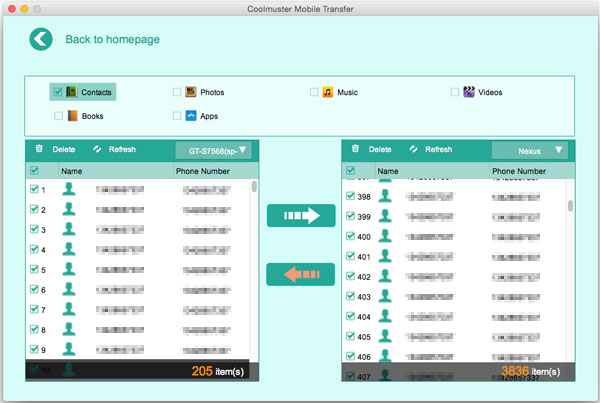 Step 3. Start Lenovo to Lenovo data transfer
All transferable file types are displayed here for your choice, including contacts, text messages, photos, videos, audio files, apps, etc. Select those you want to transfer from Lenovo to Lenovo and click on the transferring icon to initiate the transfer.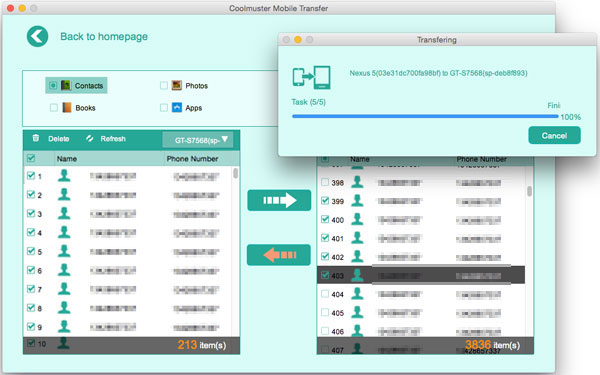 Final Words
Use Coolmuster Mobile Transfer to move data between your Lenovo phones without a hitch! It can transfer data with original quality and formats, so you can get the same content on your destination phone.
Related Article:
How to Copy Contacts from iPhone to SIM (4 Feasible Ways)
Top 8 Ways on How to Transfer Files from PC to iPad
Fast Recover Deleted Photos after Deleting from Recently Deleted Album on iPhone