How to Sync Apps from iPhone 6/6 Plus/5S/5C/5/4S to iPad?
You all know this problem. You just downloaded a new app from the App store onto your iPhone. You love it, but you also wish you could see it on a bigger screen. Maybe you want to look at your Facebook feed without always having to squint your eyes at the memo your friend sent you. Perhaps you wish to look at your mom's Instagram pictures in a larger format. Sometimes downloading Google Maps onto your phone is useful, but seeing that map in a bigger size can be more essential than on your smartphone. Of course, if you have an Apple ID account, this should be no problem at all.
Is it possible to sync iPhone apps to iPad with 1 click? Yes!
But that is not necessarily the case. Sometimes, we don't download all our apps from the App store. Some apps are only available on that developer's website that you have to use your web browser to access. In this case, you won't be able to easily sync it up via your Apple account. You need to find a third party software developer that can be trusted to manage your files and apps effectively. That's why one of the most reliable developers in mobile file management should be the one you use, iPhone to iPad Transfer, which is perfect for syncing iPhone apps with and onto your iPad. It also works with your other mobile content, allowing you to transfer contacts, text messages, call logs, photos, music, videos and any type of file you have on your iOS smartphone to your iOS tablet.
And it does all of this with no risk of data loss or loss of data quality. Transferring files between any two iOS, Android, Symbian and BlackBerry phones or tablets with iPhone to iPad Transfer is exceptionally easy and risk free. All you need to do is download the software from the following button. Then you just follow the instructions in the following part of this article to go through the apps transfer from iPhone to iPad:
Syncing iPhone Apps to iPad with iPhone to iPad App Transfer
Step 1. Launch the iPhone to iPad Transfer software
Download iPhone to iPad Transfer app for free onto your computer desktop. Choose "Phone to Phone Transfer" on the program window in order to go to the phone to phone transferring window directly.
Step 2: Connect both your iOS devices to computer
Plug in your iPhone and your iPad with the USB cable. The software will initiate and you will see both large icons showing your phone and your tablet pop up with the table describing the kinds of content you wish to transfer in the middle. including contacts, text messages, call logs, photos, music, videos and apps on your phone.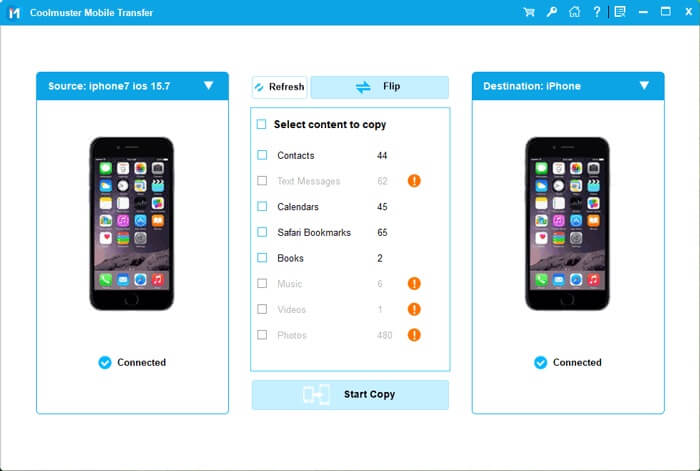 Step 3. Transfer apps from iPhone to iPad
Tick the box next to "Apps" you want to transfer, click the tab labeled "Start Transfer" and iPhone to iPad Transfer will start syncing all the apps you have chosen from your iPhone onto your iPad. Make sure not to disconnect the USB cables during this process.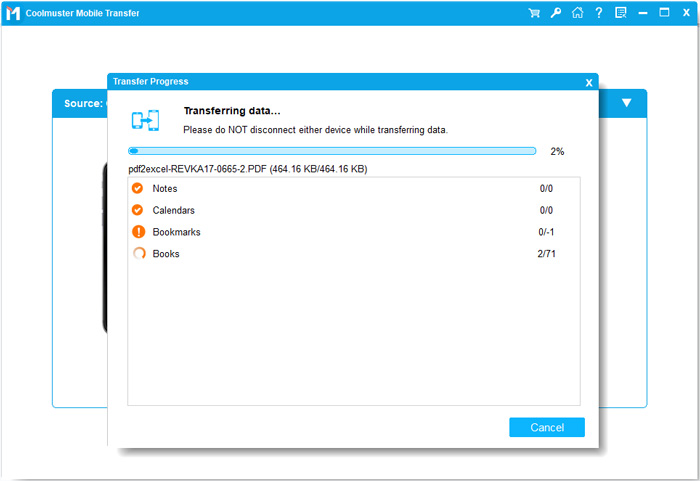 When it is done, you will see the tab marked "OK". Click this and your done! Not only will this help make all your apps and other content from your phone available to you on your tablet, it also creates backups files to help you retrieve any lost data. There's just so much functionality Mobile Transfer offers iOS device owners you can't afford not to download it today.
Related Articles:
Transfer Contacts between Sony and Samsung Galaxy