Many people use Snapchat to send messages, images, and videos to their pals and family. It's one of the most used messaging apps today. However, there have been issues with Snapchat showing the wrong location. When you view your friends' locations, Snapchat will show you a location different from their actual location. So, you may want to know why that happens. Continue reading this post to fix the Snapchat location wrong on Android and iPhone and keep your worries at bay.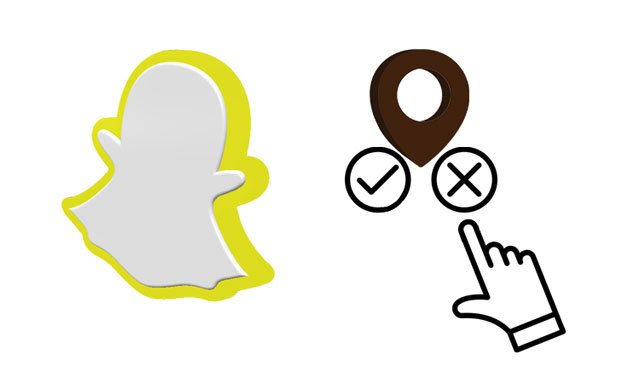 Part 1: Can Snapchat Location Be Wrong?
Snap Map is mostly 99% accurate, and shows you the correct location of your family or friends. However, it can sometimes be wrong depending on factors like ghost mode, VPN, outdated apps, etc.
In short, Snapchat can still give you the wrong location, which has happened to many users. The app relies heavily on the device's GPS as it doesn't have a location tracker, which might lead to the wrong location when the device isn't up to date or is old.
Part 2: Why Does My Snapchat Location Say I'm Somewhere Else?
You've turned on Ghost Mode, or you are not online. If you are not online for 6 hours, Snapchat will remove or hide your location from others. Besides, this problem will occur when you've activated the Ghost Mode feature on the app. This feature hides your location, but you can still check others' locations.
There are patches and bugs in your Snapchat app. If the version of your Snapchat app is outdated or too old, some features like location may malfunction.
Using a Location Spoofer. If you are using a fake location app or a VPN, then chances are that you will get the "wrong Snapchat location" error.
Guess you like: Want to use an alternative to iTools to spoof your virtual location? Here are the top 10 options.
Part 3: How to Fix the Snapchat Location Wrong Issue on Android or iPhone?
Snap Map is one of the most useful features of Snapchat. It is quite frustrating when you can't find the real location of your friends. However, you don't have to worry because you can fix this problem with the below fixes:
Fix 1. Update or Uninstall Snapchat
Updating your app brings several improvements, including fixing bugs. Therefore, it is important to update your apps regularly. If a bug causes an error on your app, then updating this app will solve your problem. Thus, you can open the app store to update the app.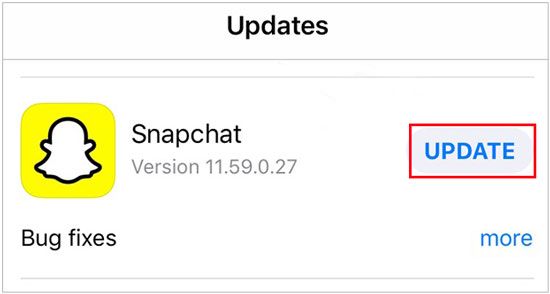 If you update your Snapchat application and the issue is not resolved, you can uninstall the application and install it again. This will help delete any conflicting data on the app.
Fix 2. Restart Snapchat Application
Sometimes an app may have several bugs, which may make it crash. For instance, if your Snap Map is not loading, you should restart the Snapchat app on your iOS or Android device. If this technique does not work, try the following fix.
Fix 3. Grant Permissions for Snapchat Location
Snapchat is one of the most popular social media apps, but if you don't use it properly, you will not enjoy all its functionality. Ensure your location permission is switched on with mobile data so the app's location accuracy won't be compromised. Below is the procedure for enabling permissions for the app on Android and iOS devices:
For iOS:
Step 1: Go to Settings and click Snapchat.
Step 2: Tap Location under ALLOW SNAPCHAT TO ACCESS.
Step 3: Give the app permission to access location information by choosing the While Using the App option.
For Android:
Step 1: Go to Settings and select Apps.
Step 2: Tap Snapchat and then select Permissions.
Step 3: Tap Location and Location Access For This App.
Step 4: You will see two options: Allow only while using the app and Allow all the time. Please choose one option and enable it to solve the incorrect Snapchat location problem.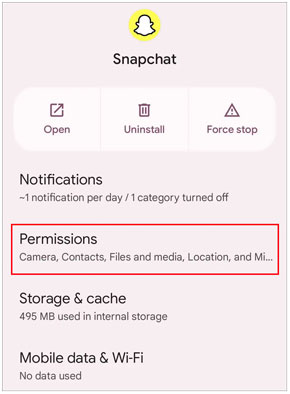 Learn more: How to Easily Change Location on Facebook Marketplace?
Fix 4. Allow Location Feature
Suppose the Location feature on your Android device or Location Services on your iOS device is disabled for any reason. In that case, you will get a "wrong Snapchat location" notification which is annoying. Therefore, you need to make sure that your GPS is working. Below is the step-by-step procedure for enabling the Location feature:
For iOS:
Step 1: On your iOS device, open the Settings app and select Privacy.
Step 2: Here, tap the Location Service tab.
Step 3: Tap this option again to turn on the feature. Then your Snapchat location will now work!

For Android:
Step 1: Go to Settings and tap Location.
Step 2: Navigate to Location Access and enable it.
See also: Planning to switch your iPhone to an Android phone? If you want to move your data without a hitch, try these ways.
Fix 5. Turn Off Ghost Mode
If the Ghost option is enabled in your Snapchat settings, your friends cannot view your location. You need to disable the Ghost mode so that your Snapchat can work. Below is how to switch off Ghost Mode:
Step 1: Open your Snapchat application and tap your Profile on the screen.
Step 2: Click the Settings icon, and tap the See My Location option. Then you can disable Ghost Mode by clicking on the green switch.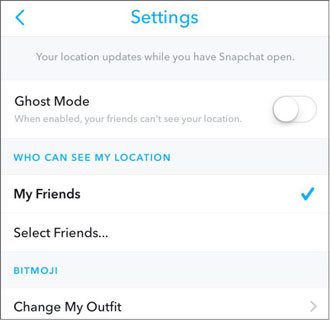 Check it if needed:
Why Is My Location Wrong on My iPhone? (Fixes Included)
Fantastic Spoofing Apps for Pokemon Go on iOS and Android
Bonus Tip: How to Change Snapchat Location Secretly?
Why is Snapchat showing the wrong location of your friends? Maybe they have changed their GPS location secretly. Having understood the causes of the wrong location on Snapchat and how to fix it, you still have one problem that you need to address. Supposing you want to hide your location so that other people cannot find you. This action safeguards both your security and privacy.
So, how can you fake your location on Snapchat with ease? In fact, as long as you install this location Changer software, you will make it effortless. Furthermore, this software can work for iOS and Android smartphones.
Key features of this software:
* Fake Android/iOS location to any part of the world.
* One hundred percent compatibility with location-based applications like social platforms, AR games, etc.
* Export/import GPX files to enable you to save your routes.
* Work with all versions of Android and iOS, including Android 12 and iOS 16.
Download the software to change Snapchat location easily.
Below is the procedure for changing your Snapchat location on an iPhone using this program:
Step 1: Install the software on your computer and open it. Open it and select Get Started.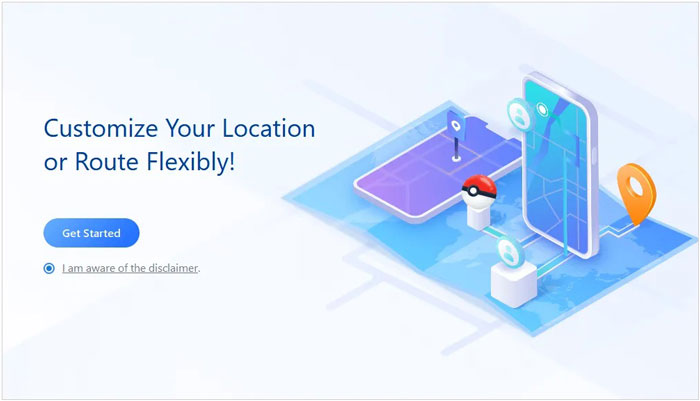 Step 2: Connect your phone to the computer using a USB cable. Once your device is successfully connected, click Trust.
Step 3: Choose your device, and tap OK. Then hit Teleport from the top right corner of your screen, and select or type a location of your choice.
Step 4: Once you have entered a fake location, tap the Move option. All applications on your phone that share your location, including the Snapchat app, will switch to the fake location.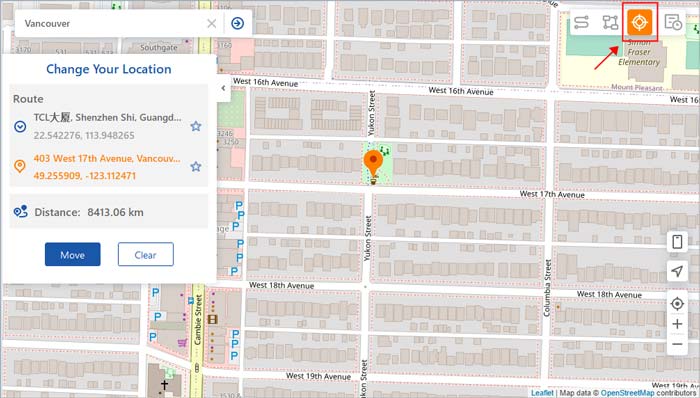 Conclusion
Sometimes Snapchat may show wrong location info for various reasons, including an outdated Snapchat app, among others. To solve this issue, you need to try the solutions discussed above. If you want to hide your Snapchat location from your friends for privacy or security purposes, the virtual location program is a good choice.
Related Articles:
Top 4 Easy Ways to Transfer Music from iPhone to Android
2 Ways to Recover Deleted Snapchat Messages on Android
Top 13 WhatsApp Recovery Apps for Android & iPhone
How to Delete Snapchat Messages for Good in These 7 Situations?
[Skout Change Location] How to Change Location on Skout in Simple Ways?