Android devices are one of the most popular gadgets right now, with thousands being activated daily. However, one of the recurrent concerns is the lock screen issue and the unlocking process. Particularly in smartphones, this process can be quite slow and boring.
Numerous applications modify the design and functionality of the lock screen. A good Android unlock screen app lets you personalize it to your preference. The app also incorporates outstanding features that make the experience enjoyable.
But, the process of selecting the best Android unlock app can be quite cumbersome. This article will investigate the best Android unlock screen and SIM on an Android device.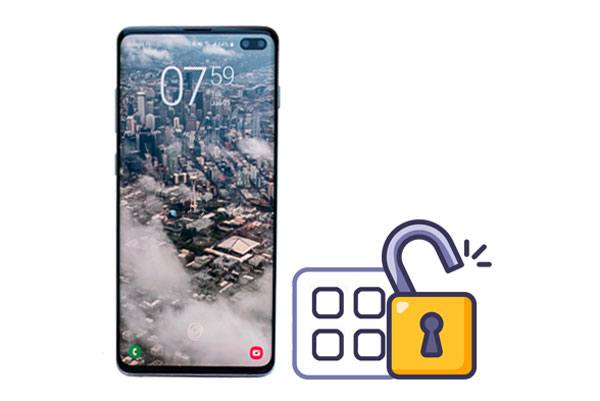 Part 1: Best Android Unlock Apps (Unlock Screen)
The screen lock will function when you know the specific pattern, PIN, or password. If you cannot remember, your device system causes many complications. If you have forgotten your Android screen password, these methods will help you out.
1.1 Android Unlock (Windows)
If you have forgotten the PIN, pattern, or password of an Android device, it might lock itself permanently. Though you might devise creative ways to unlock it, if you do not have Wi-Fi or have not registered a Google account for your Android device, the only remaining remedy would be to factory reset your smartphone or tablet. This will completely remove all data from your device.
But Android Screen Unlock comes to your rescue. It's a leading unlocking desktop app that will help you unlock your screen without complicated steps. This screen removal program can help to get rid of the lock screen with PIN, pattern, fingerprint, and password. It's user-friendly and only requires a few clicks to unlock the Android lock screen. What's more, it supports most of popular brands of Android mobile phones and is compatible with almost all generations of Android OSes.
Top Highlights of this Android screen unlock app:
* Remove 4 types of lock screens: fingerprints, PIN, pattern, and password.
* Unlock the Samsung FRP lock without a password/PIN/pattern or Google account.
* Bypass some Samsung and LG phones without erasing data.
* Support various Android phones, such as Samsung Galaxy S23/S22 Ultra/S22/S21/S20/S10, OnePlus 10 Pro/10/9/8/7/6, Xiaomi, Huawei, Lenovo, Motorola, ZTE, and more.
Pros:
* Fast screen unlocking with easy steps.
* Unlock some LG and Samsung devices without loss of data.
* Compatible with multiple Windows computers, like Windows 11/10/8/7.
* Effectively remove Google FRP lock without a Google account.
Cons:
* Cannot unlock all Android phones without deleting data.
Download the Android unlock software below.

Free Download for PC
How to unlock an Android device screen with this software?
01Launch the Software on Computer
Download and install Android unlocking software on your PC and choose Screen Unlock on the primary interface. Then connect your Android device to the computer using a USB cable. Once done, click on Unlock Android Screen/FRP.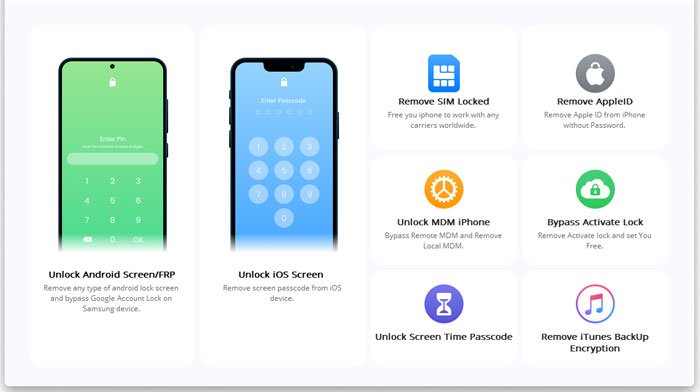 02Choose Your Phone Model
The application offers two effective solutions to unlock locked screens from nearly all Android devices. If your phone is Samsung or LG, like Samsung Galaxy S6/Galaxy Note 4 or older, select the option of Remove without Data Loss to begin the unlocking task. Otherwise, please opt for 100% Remove Screen Lock. Then find your phone model information on the list, and tap Next.
03Enter Download Mode to Unlock Android Phone
To enter the Download Mode, please follow the guide on the interface. After that, the software will be ready to unlock your device. Please tap on Remove Now to remove the screen lock.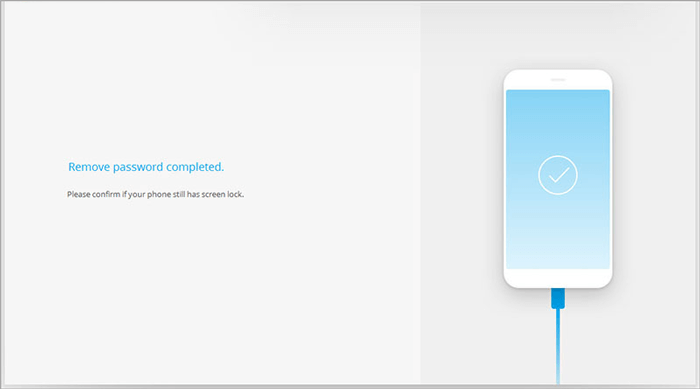 Read more:
How to Unlock Samsung Phone Pattern in 10 Simple Ways?
Get the Best iSpoofer Alternative for Android and iOS [Informative Guide]
1.2 Hi Locker
Another great screen unlock app that provides the same styles as CyanogenMod's in functionality and aesthetics. Hi Locker is definitely the best screen unlock app for Android devices. It not only offers a password but a pattern unlocking too.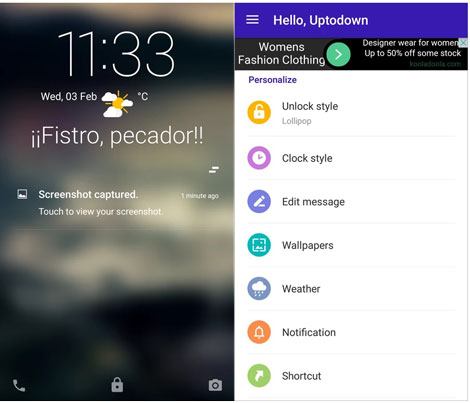 Pros:
* User-friendly interface for easier usage.
* Fingerprint recognition.
* Good personalization.
Cons:
* It asks for access permissions every time.
* Freezing issues.
1.3. LokLok
LokLok is a simple app to unlock Android phones with creative features. It has a unique way of locking your phone's screen. You can send any drawing you want to those with the same app. However, the app does not allow a PIN lock screen as of now and you can only unlock it with a home button.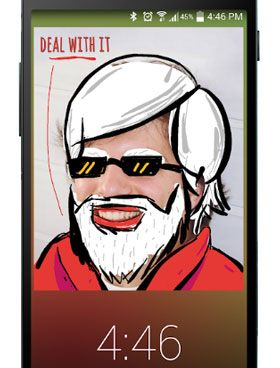 Pros:
* Have a fashionable interface.
* A safe app to lock and unlock an Android phone.
3. Allow you to use fun photos as the lock screen.
Cons:
* You can only use the home button to unlock the device.
You might like: Want a powerful cleaner app for Android? You can refer to these 16 tools.
1.4 Slide to Unlock
Slide to Unlock helps unlock your Android device with a swipe on the lock screen. The application is freely available on the Google Play Store and has impressive HD themes.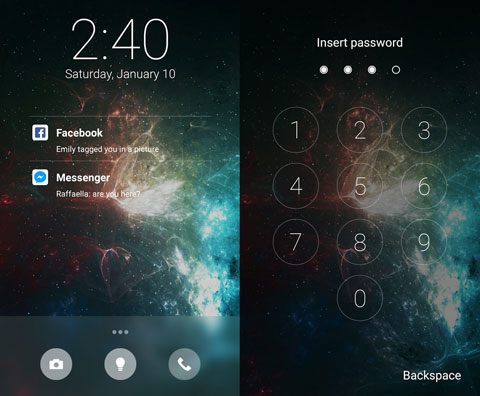 Pros:
* Contains unique HD themes.
* Unlock your device with one swipe.
* Enable you to set a customized picture for the lock screen.
Cons:
* The clock's time on the lock screen often updates with delay.
1.5 Solo Locker
This is among the few effective applications for the lock screen. Solo Locker has many personalized lock screen themes that captivate your smartphone. It also incorporates widgets, wallpapers, and widgets, among many other lock screen features to choose from.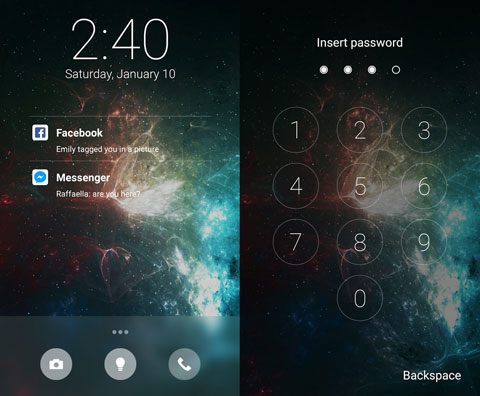 Pros:
* Allow you to use use the picture you desire as your passcode.
* There are many excellent images to choose from.
* Support you in deciding the passcode style.
Cons:
* Contains ads.
* It can be slow and sluggish on some brands of phones.
Learn more: How to fast install apps from a PC to an Android device? Follow this guide to make it easy.
Part 2: Best Apps to Unlock SIM on Android Phones
Android smartphones are globally popular. Occasionally, Android devices get set to a specific network, which will cause many complications while traveling internationally. Below are the five most effective applications to unlock Android SIM that will allow you to access your smartphone anywhere.
2.1 Unlock Your Phone
Unlock Your Phone is among the popular apps to unlock Android devices locked to any network using an IMEI code. Very safe and quick to use. It supports many brands, such as HTC, Huawei, Samsung, LG, etc.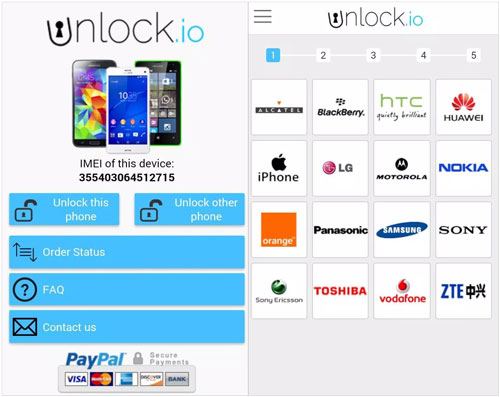 Pros:
* Compatible with almost all Android brands.
* It's easier and safe to use with a step-by-step guide.
* Quickly unlock SIM on Android devices.
Cons:
* It's not free.
* The interface is out-of-date.
2.2 Free IMEI SIM Unlock Code APK
Due to the rapidly increasing clientele of Android devices, it is important to develop strategies to help you overcome any challenges. An intriguing strategy to access your smartphone SIM is the SIM Unlock APK.
The application is outstanding because it works with many Android smartphone brands, including HTC, Nokia, Samsung, and more. Furthermore, the application can help to unlock various networks in a lot of countries. Most importantly, the application is free to use.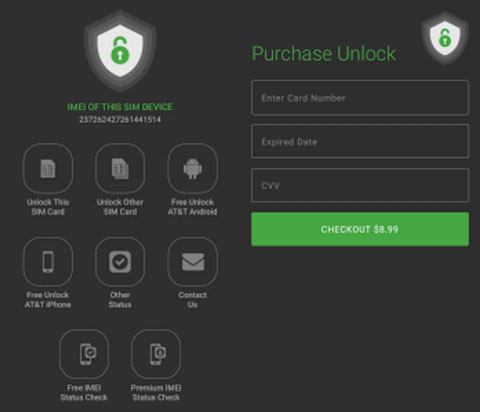 Pros:
* Have a user-friendly interface, thus easier to use.
* Compatible with numerous networks and Android devices.
* High success rate.
Cons:
* The application lacks advanced features.
* Sometimes, it may cause the device to freeze.
* It is not compatible with all networks and devices.
You might wonder: 6 Best Android Storage Manager Apps: Manage and Free up Android Space
2.3 KingoRoot
This is one of the best professional unlock apps that can unlock Android bootloader. Immediately you connect your Android device to the computer, KingoRoot will automatically download the USB driver.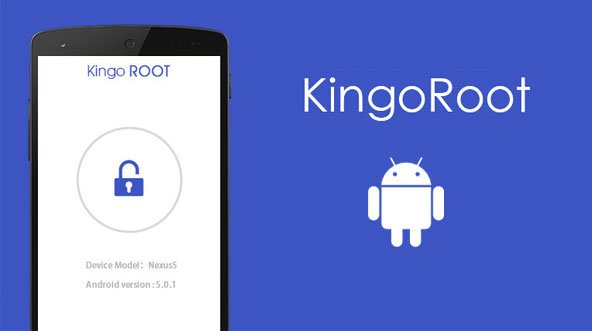 Pros:
* Allow you to control your Android with the highest authority.
* Remove the bootloader as well as carrier bloatware on Android devices.
Cons:
* The process is quite complicated.
* Data can get lost during the unlocking process.
2.4 SIM Unlock Pro
An easier way to unlock your Android phone would be through the SIM Unlock Pro app. You just need a code of your SIM card to unlock it in a few minutes. It's not a must for you to root your device.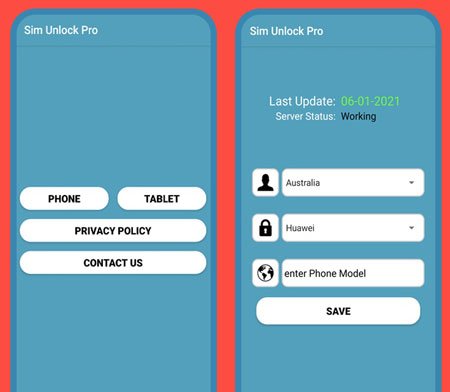 Pros:
* Require only a code to unlock the device.
* Remove the SIM lock on Android without rooting.
Cons:
* It doesn't support all Android brands.
* Unwanted ads.
2.5 SIM Network Unlock Pin APK
The application is specially created to unlock Motorola, LG, HTC, and Samsung, among other smartphone brands. The application incorporates a lot of unique and impressive properties. Additionally, you can use this application to access diverse international networks on a single SIM card.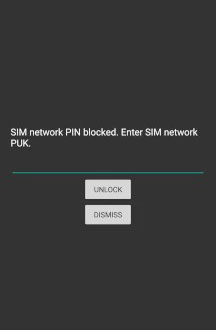 Pros:
* Help you unlock the SIM lock on Android with easy steps.
* Support a variety of old Android phones, like Galaxy S2, etc.
Cons:
* It is not compatible with all Android devices.
* Need to root your Android phone before unlocking it.
Part 3: How to Set Up Android Smart Lock/Unlock?
After you've successfully removed your Android device's lock, you should create a new one that you'll remember easily. Below is the process of creating Android lock.
Step 1: Open your Android device and go to Settings > Security and Privacy > Trust Agents. Confirm that the Smart Lock has been switched on or enabled.
Step 2: Under the Security Settings, search for Smart Lock.
Step 3: Switch on Smart Lock and put in a password, PIN, pattern, or face lock.
Step 4: The on-body detection will be automatically enabled. You can include other trusted devices or places. Set up your voice recognition too.
Step 5: After turning on the Smart Lock feature, the lock symbol is the pulsing circle at the bottom of the screen.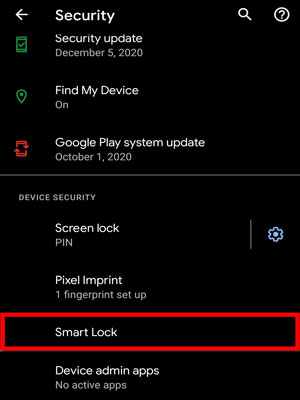 Conclusion
If you forget the password or PIN of your Android smartphone, it is impossible for you to unlock it normally. The Android phone unlocking apps articulated above will simplify the rather complicated process. In addition, you have Android Screen Unlock to help you unlock screen lock safely. Certainly, you can download those Android unlock apps to remove a SIM lock quickly.
Related Articles:
How to Transfer Apps from Samsung to Samsung [Fast Transfer]
App to Transfer Data from Android to iPhone Smoothly - 10 Top Options
Top 11 Android SMS Manager Apps - Manage Messages for Android Easily
Top 7 Best Phone Cloning Software/Apps of 2023
8 Top-notch Android File Transfer Apps for Mac [Full Guide]