Google Pixel is one of the excellent smartphones with powerful hardware and advanced features. We must always use screen locks on Google Pixel devices as a security measure. This way, no one can unlock the device and access your personal information. Even though screen locks are important, they can as well land you into problems. Sometimes, your device can get locked because of a wrong password.
Though it is a common problem, it can be very frustrating. Unlocking a locked device without the correct password is quite tricky. But there are workarounds to get past a locked screen. We will discuss how to unlock Google Pixel without password in possible ways. Let's get right into it.
Method 1. How to Bypass Lock Screen on Google Pixel with a Professional Software
If your Android device is locked because you can't remember the password used, you should use unlocking software to resolve the issue. In this case, we recommend using Android Unlock. This tool can easily remove all screen locks from Androids, even without passwords, and in minutes. Additionally, it is really simple to use Android Unlock to unlock your Pixel phone. It is widely compatible with Android devices and lets you easily remove passwords, patterns, PINs, fingerprints, etc. Moreover, for Samsung and LG devices, it removes screen locks without losing any of your files. So, download and install Android Unlock on your PC to unlock Google Pixel now.
Key Features:
Remove all kinds of Android screen locks.
Widely compatible with most Androids.
Very easy and simple to use.
Work on Windows computers.

Free Download for PC
Steps on how to unlock Google Pixel 6 without losing data with Android Unlock:
01After you launch the software on the PC, access the Toolbox and proceed to choose Screen Unlock, then Android. Head further to Unlock Android Screen/FRP.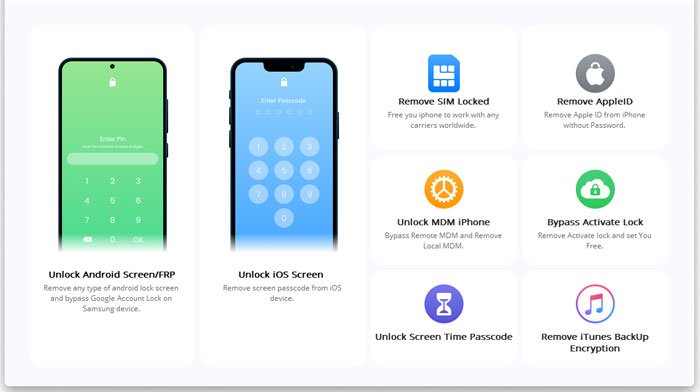 02Then select the device brand, Google Pixel, and opt for the Remove without Data Loss option. Proceed to tap Next once you have accurately provided the necessary details regarding your device.
03To confirm the unlocking process, enter the code 000000 and proceed by selecting Confirm. Afterward, put your Google Pixel device into Download Mode and initiate the unlocking procedure.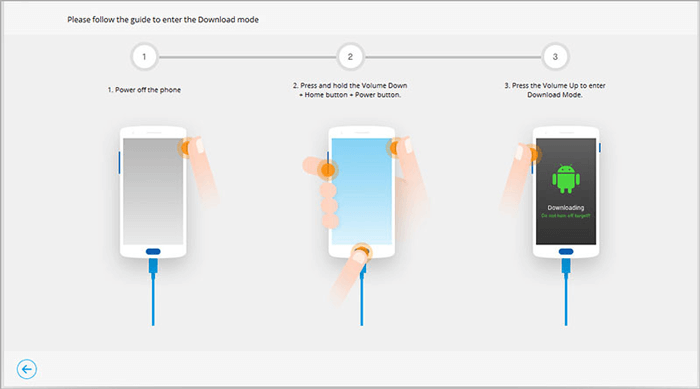 04Please wait patiently for the process to finalize, and your device will be free from any screen lock.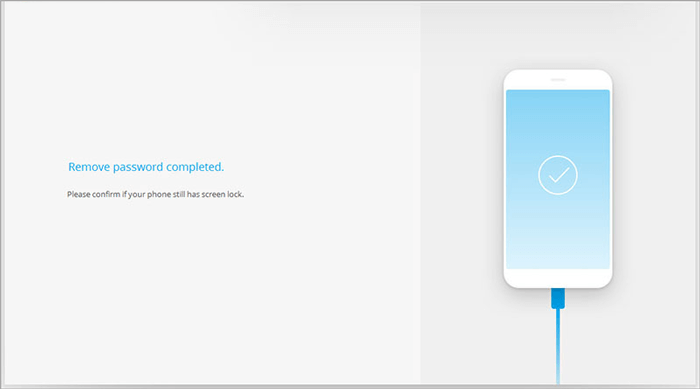 Further Reading:
[Ultra Guide] How to Unlock Samsung Phone Forgot Password Without Losing Data?
Bypass Google Account Samsung? 5 Effective Ways That You Can't Miss
Method 2. How to Unlock Google Pixel Without Losing Data via Forgot Pattern
If you have a Google Pixel device operating on version 4.4 and below, a Forgot Pattern service can help you bypass the screen lock. You just have to keep entering the password 5 times to make the feature appear on the screen. You can remove the lock when you see this feature on your screen. Here are the steps on how to unlock Google Pixel 5 without losing data using the Forgot Pattern feature:
Step 1. Enter the password five times on your locked phone. You'll see the Forgot Pattern on the screen. Press Next.
Step 2. You will find two unlock ways on the screen. Select the option Enter Google account details, then proceed by tapping Next. Enter your Gmail account and password, followed by tapping the Sign in button.
Step 3. Upon receiving an email in your designated Gmail account mailbox, follow the provided link to create a new pattern lock. Once you have set the new pattern, you can use it to unlock your device.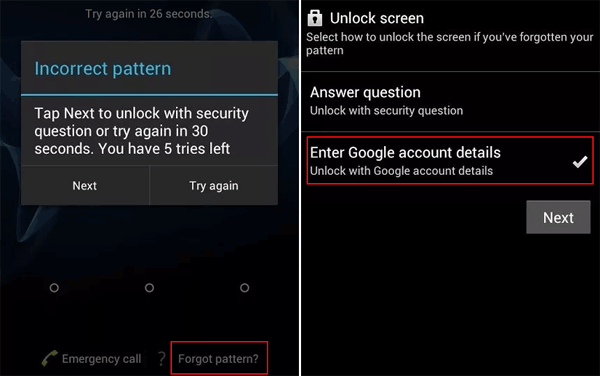 Method 3. How to Bypass Lock Screen on Google Pixel Using the ADB Commands
ADB is another way to unlock a Google Pixel phone if you can't remember its password. But you need some tech skills to use this method because the process is quite complex. Besides, you need the Android Debug Bridge installed on the PC, which can be really hard. If that is okay with you, here are steps on how to unlock Google Pixel 6 without password:
Step 1. Plug your phone into your PC using a USB with USB debugging turned on. Install the Android SDK tool from the official website, then extract it on the PC.
Step 2. Proceed to the address bar of the extracted folder by tapping on the Windows key and R key. In the box, type CMD then press Enter, which launches Command prompt dialog.
Step 3. Execute the command adb shell rm /data/system/gesture.key. Doing this will delete the passcode from the phone. After that, you can access the phone without a password.
You can set up a new password by heading to Settings and setting up a new password.

You May Like:
How to Unlock LG Phone? Check the 6 Methods Introduced Out!
OPPO A3S Pattern Unlock: How to Unlock OPPO Pattern Lock in 4 Hassle-free Ways
Method 4. How to Unlock Google Pixel Without Password Using Pixel Repair Tool
If your phone operates on version 3 and up, you can use Google Pixel's Update & Repair tool to unlock it without a password and regain access. This repair tool is mainly designed to update Android if your device has problems. It can also factory reset the device if you have forgotten the password.
However, its functionality is very similar to Find My Phone and Recovery Mode, but it goes to the extra length of installing the latest Android versions and offering reset functionality.
Remember, just like other unlocking methods, your files will be erased when you use this tool. If you didn't back up your files before, they will be lost with the reset. Therefore, for safety purposes, back up your Android phone before using this method.
Here is how to unlock Google Pixel 3 without password with the Pixel Repair tool:
Step 1. Open a browser on the PC, then head to the Pixel Repair tool website. Then choose your carrier info then tap Get Started.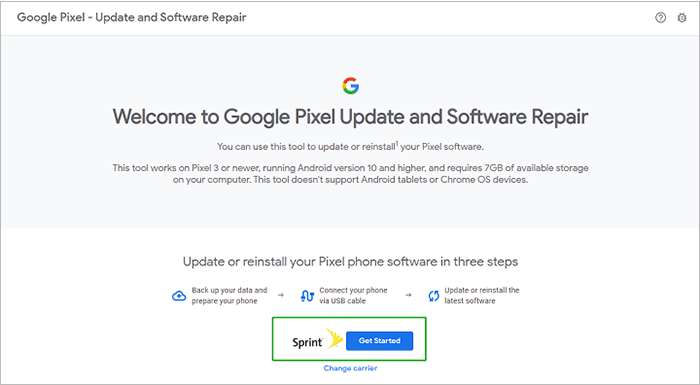 Step 2. Check the instructions on the screen to boot the phone to Fastboot mode. Plug the phone into the computer with USB and tap Connect Phone.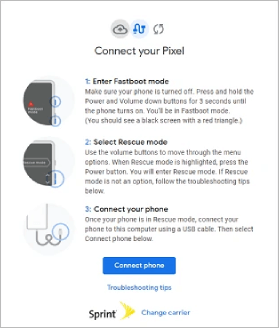 Step 3. Tap Factory Reset, then reinstall and Confirm the process. Once done, factory resetting and reinstallation will begin.
After that, the phone will restart, and you can access it without entering a password. However, all files will be erased.
Method 5. How to Unlock Google Pixel Without Password Using Recovery Mode
Also, you can boot your phone into Recovery Mode to reset it. This is a built-in mode that is found on every Android device. With it, you can easily reset your phone and remove the lock even if you do not remember the PIN or passcode. Steps on how to factory reset Google Pixel without password:
Step 1. Switch off the phone, then long press on the Power + Volume Down key concurrently for about 10 seconds. You will see a No Command page.
Step 2. Next, long press the Power key, and while holding it, hold the Volume Up key and release the keys quickly. You'll see Recovery Mode showing on the screen.
Step 3. Using the Volume keys, choose the Wipe Data/Factory Reset option from the list. Choose the Factory Reset option, then wait for the device to reset.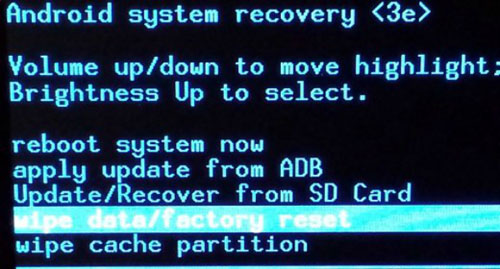 Step 4. After it finishes, choose Reboot System Now, then wait a few moments for the phone to start.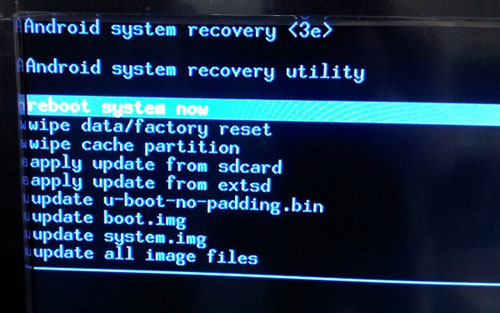 Learn More: Want to know how to get out of Android Recovery Mode quickly? Don't worry. Here is an article you can read.
Method 6. How to Unlock Google Pixel Without Pin with Find My Device Remotely
Since the introduction of the Find My Device feature, most Android users can do a lot more with their devices. The best part is that all your tasks with this feature are entirely remote. For instance, you can lock your device, erase and locate it.
Similarly, resetting your phone remotely to remove the screen lock will be very easy. Find My Device feature connects the phone to the internet, then reset it with your Google account. So, your device should have an active internet connection.
With that, here are the steps on how to unlock Google Pixel without password remotely:
Step 1. First open your computer go to the browser, or use another phone, then access the Find My Device service website.
Step 2. Log into your Google account, then choose the Google Pixel phone that's locked from the list. Choose the Erase Device option, then tap Erase Device again to confirm.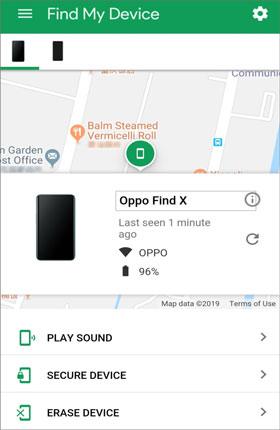 Step 3. Wait for the process to complete. Once done, the phone will restart, and you will access it without a password. However, note that your files will be deleted.
Also Read:
Best Samsung Unlock Tools to Unlock Your Samsung Phone in 2023
How to Unlock Samsung Tablet without Losing Data? [6 Proven Ways]
Conclusion
Forgetting the password on your phone can be frustrating and stressful. Imagine having an urgent task but no means to do it because your device is inaccessible. It is no fun at all. That is why we have crafted this guide to help those who can't remember their Google Pixel passwords and want a faster way to unlock and access their device again. These methods are easy to follow; only a few tweaks on your device are needed to get going.
The easiest is, of course, the Android Unlock app. It assures higher rates of success and just a couple of taps to get your phone's lock removed. It works like a charm when unlocking your device. So, give it a try.
Related Articles:
How to Get into A Locked Phone with or without A Password? (Full Guide)
How to Unlock OPPO Phone without Password | 5 Effective Tips
5 Ways to Unlock Android Phone if You Forgot the Password
How to Unlock Samsung Phone Pattern in 10 Simple Ways?
How to Bypass LG Lock Screen without Reset? [Solved]
How to Unlock Vivo Phone if Forgot Password, Pattern or PIN? [Solved]