iPhone is a popular device with innovative features that integrate well with other technological devices. And it's because of these features that an iPhone has become a must-have gadget. However, Sometimes, you may get this message on the screen 'iPhone Unavailable.' Honestly, it can be disturbing if it's your first time seeing such a message on your iPhone's screen. But worry no more as we'll help you figure out iPhone unavailable and provide the best possible solution to iPhone unavailable issues.
Part 1. Why Does My iPhone Say 'iPhone Unavailable?'
It's common to see an "iPhone Unavailable" message on an iPhone's screen. What does it mean when your iPhone says iPhone unavailable? It simply means you've entered the wrong password too many times, and now the device is locked. Why does my iPhone say unavailable? Actually, this is a security mechanism designed to safeguard data on your device. Entering the wrong passcode seven times will get you locked for about five minutes.
The more times you enter the incorrect password, the longer you'll have to wait to try unlocking the device. That's to say, if you enter an incorrect password many times in a row, your iPhone will be locked for a long time. Let's say you've entered the wrong password eight times; you can be locked out for almost an hour. You have to wait for the time to elapse before you can attempt entering the passcode again.
You can sometimes be locked out of the device permanently when you enter the incorrect passcode too many times. Therefore, if you can't recall the correct passcode, look for solutions to unlock the device. Continue reading to learn the best ways to unlock your device.
You may like:
How to Unlock iPod touch without iTunes Smoothly? (6 Amazing Ways)
How to Fix the iTunes/App Store Keeps Asking for Password Issue on iPhone/iPad?
Part 2. How to Fix iPhone Unavailable Screen?
When you see an iPhone Unavailable message on your device with a timer, and you seem to remember the password, it won't be a problem. Just re-enter the correct password when the time expires and unlock the device. But, if you don't know the passcode or the device shows the screen message without a timer, you need to take a different approach. There is no way you'll be able to unlock the device unless you erase it. Here are the different approaches when your iPhone stuck on iPhone unavailable issue.
Solution 1. Unlock iPhone Unavailable Screen with iOS Unlock
Have you entered the wrong password many times and got an iPhone not available message? Or, iPhone unavailable message on lock screen? Worry not. iOS Unlock is here to help. This tool is designed to bypass iPhone screen locks easily, allowing you to access your device again.
The software is compatible with all lock screens on iOS devices and remove the lock in minutes. So, if you're looking for a hassle-free solution to fix your iPhone unavailable lock screen, this is the right tool to get the job done. It can bypass all security on iPhones, iPads, or iPod touch if you are locked out. Besides, no tech skills are needed.
Notable Features of iOS Unlock:
* Removes iPhone unavailable/locked screen in a few minutes
* Supports removal of iCloud locks, Apple ID, Face ID, etc.
* Easily remove iPhone screen locks and iCloud locks.
* No tech skills are needed.
* Compatible with all versions of iPhone, iPad and iPod touch.
How to Fix iPhone Unavailable Screen Using iOS Unlock Quickly;
01 Launch iOS Unlock after the downloading and installation, then choose "Screen Unlock" from the tools.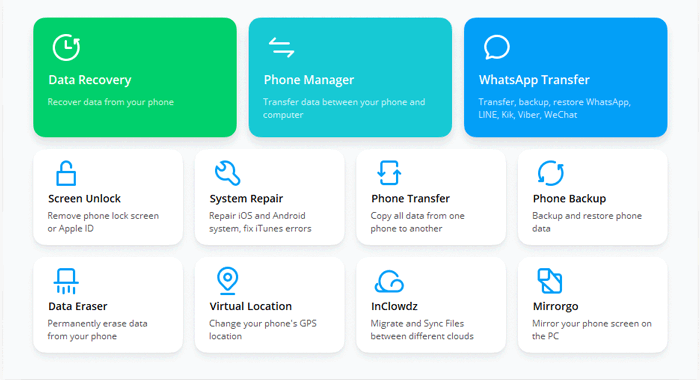 02 Connect the iPhone to a computer with a lightning cable and choose "Unlock iOS Screen" from the program's interface.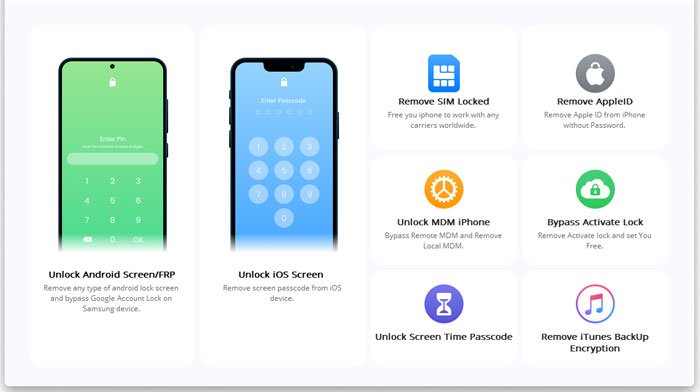 03 Boot the iPhone into Recovery mode, which is recommended to unlock the iOS screen. Do this to boot the device to recovery;
Switch off the iPhone, then press and quickly release the Volume Up key. Do the same with the Volume Down key. Finally, press the side button until the device shows "Connect to iTunes."
04 After that, the program will show your iPhone's information, like the model, version, etc. Check to ensure it's correct. If not correct, you can choose the correct info from the dropdown menu. Then tap "Download," and the firmware will immediately start downloading.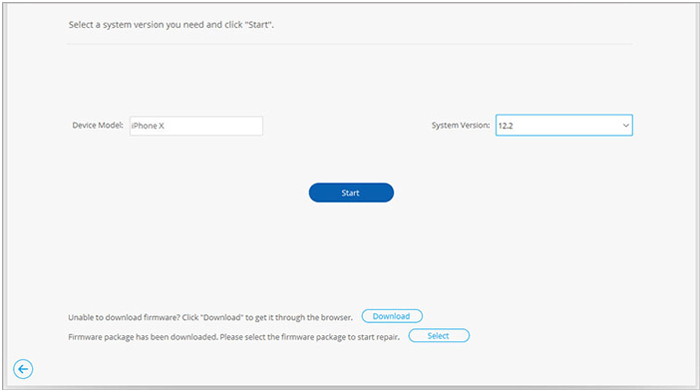 05 When the firmware has been successfully downloaded, tap "Unlock Now" to unlock the iPhone with unresponsive screen. Wait for some time for the process to finish. Keep in mind that doing this will erase your data.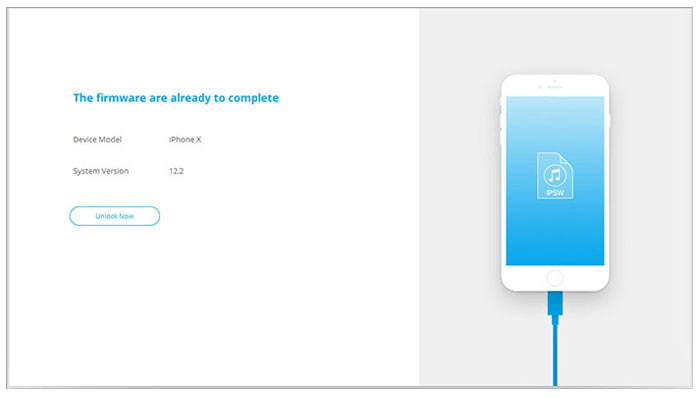 Solution 2. Bypass iPhone Unavailable Directly from the Screen
"iPhone unavailable try again in 5 minutes". Ugh, saw this bad message again. Apple understands the pain of not recalling the passcode and lets users use Apple ID and passcode to remove the unavailable iPhone screen, and then factory resets it. Entering an incorrect passcode seven times in a row will present a Security Lockout message with an 'Erase iPhone' option at the bottom right corner of your iPhone's screen. This will allow you to set up the device again directly from the device itself. But you should have an iPhone with iOS 15.2 and above. If not, you won't find the Erase option on the device. Here are steps to fix iPhone unavailable;
Step 1: First, you should enter the wrong password many times till you see the "Erase iPhone" option.
Step 2: Click on it, and instantly you'll be notified about erasing your iPhone and data loss. Click on "Erase iPhone" to proceed.
Step 3: Input the Apple ID passcode for the erase process to begin. After that, you may now set up your iPhone.
See more:
How to Reset Android Phone when Locked? Top 6 Reliable Ways in 2023
[Solved] How to Unlock Disabled iPad without iTunes | Latest Guide
Solution 3. Fix iPhone Unavailable Screen via iCloud Find My iPhone
What do I do when my iPhone says iPhone unavailable but I can't see the 'Erase' option on my iPhone's screen? Try using the iCloud Find My iPhone feature. However, this method will only work if you've enabled the feature on your iPhone. Before proceeding, ensure the device is on and has a network connection. Here are the steps;
Step 1: Using any browser of your choice, open iCloud.com and sign into the Apple ID. Then proceed to Find My iPhone.
Step 2: Tap the option for "All Devices" at the upper part of the screen. Choose the iPhone device that says unavailable, then head to the "Erase iPhone" option.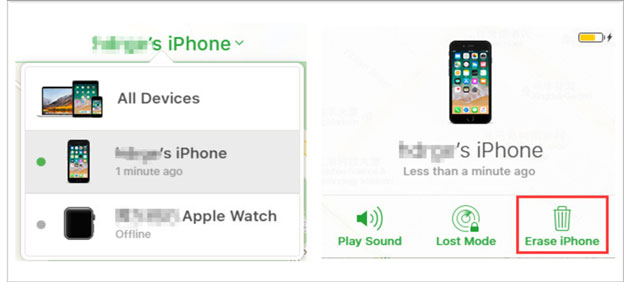 Step 3: With no firmware to be downloaded, the process will be fast. Just wait patiently.
Solution 4. Remove iPhone Unavailable Screen with iTunes
iTunes also provides a solution in case you've tried entering every possible password on your iPhone, but it still doesn't unlock. You can use iTunes to restore the device to factory settings. However, sometimes iTunes can't detect your device when it's locked.
Step 1: Boot the device into recovery mode and connect to iTunes on the computer.
Step 2: You'll see a pop-window window from iTunes; choose the restore option.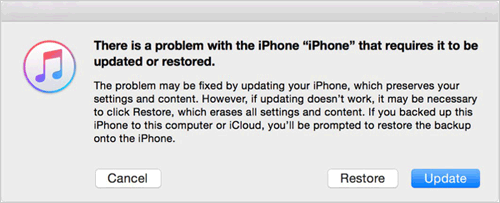 Step 3: Wait for the device to be restored, and you will get the Hello screen after it reboots.
Conclusion
Hopefully, you always remember the password of your iPhone. If not, keep a backup of it. Nonetheless, you can still use the above-mentioned methods to unlock the iPhone if you get an 'iPhone unavailable' message on the screen. You can see that the easier way to bypass the iPhone unavailable is by using iOS Unlock.
Related Articles:
How to Unlock a Disabled iPhone without iTunes? 4 Easy Ways You May Not Know
6 Proven Fixes for "Your Passcode is Required to Enable Face ID"
How to Resolve the Forgot Screen Time Passcode on iPhone/iPad Issue?
5 Ways to Unlock Android Phone if You Forgot the Password
4 Best Methods to Factory Reset iPhone without Password/Passcode