Most of us tend to mismanage various things, and our phones are the most mismanaged things. Most of you have probably dropped your iPhone at least once. However, we are not fortunate all the time. In some scenarios, you may end up with a broken iPhone. The prevalent worry that gets into iPhone users after breaking their phone is losing their precious pictures. In this article, you will learn more about the best tactics of recovering photos from a broken iPhone.
Part 1: What to Do First
Part 2: How to Get Pictures Off A Broken iPhone Directly
Part 3: How to Recover Photos from Broken iPhone with iTunes Backup
Part 4: How to Recover Pictures from Broken iPhone with iCloud Backup
Tips: How to Fix Broken iPhone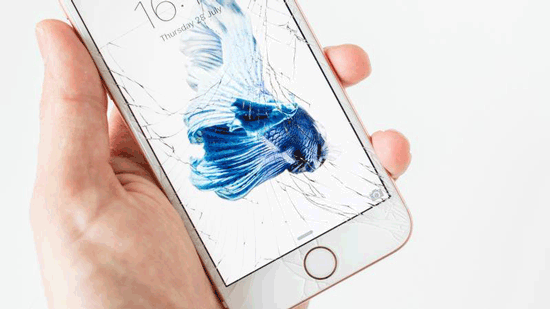 Part 1: What to Do First
1. Attempt to fix your iPhone to prevent any loss of data.
For instance, if you dropped your iPhone into the water, try to follow the following steps to prevent water from damaging the phone:
> Remove your iPhone from the water immediately.
> Switch it off if it was ON because operating a wet electronic gadget could damage it further. Dry the phone with a piece of cloth and put it in dry rice for a couple of hours.
> Leave it unused for several days, and do not turn it ON.
> If the iDevice is still functional, but the screen is broken, look for an expert to repair it. It is essential to inquire whether your data (pictures) will be wiped out during the repair.
2. Check whether your iDevice is synced with iCloud or iTunes.
Most users do not back up their iDevices through iTunes due to the tedious work involved. iCloud is much better than iTunes because it automatically backs up data via the network if the following conditions are met:
> If the iCloud backup is turned ON in Settings.
> If the device is connected to a Wi-Fi network and power source.
> If there is available space in iCloud.
> If the above conditions were met before your iPhone broke, check whether your photos are accessible from iCloud.
You May Like:
Mirror iPhone to iPad Swiftly [7 Tools]
Part 2: How to Get Pictures Off A Broken iPhone Directly
With the invention of technology, you can quickly recover your iPhone photos directly via Coolmuster iOSRescuer (Windows/Mac). This program is an updated version for Data Recovery for iDevices, which gives users three methods of recovering photos from their broken iPhone, iPad or iPod touch: recovering photos from iOS device directly (Part 2), recovering photos from iTunes backup (Part 3) and restoring photos from iCloud backup (Part 4.
The first step is getting started with the program, where you download and install it on your PC. And this part will show you how to recover lost photos from a broken iPhone directly.
Here are the steps followed:
First Step: connect your iPhone to the computer
Run the installed recovery software on your PC, and use a USB cable to connect your iDevice to the computer. You may be required to download a plug-in if using iPod touch 4, iPad 1 or iPhone 4/3G.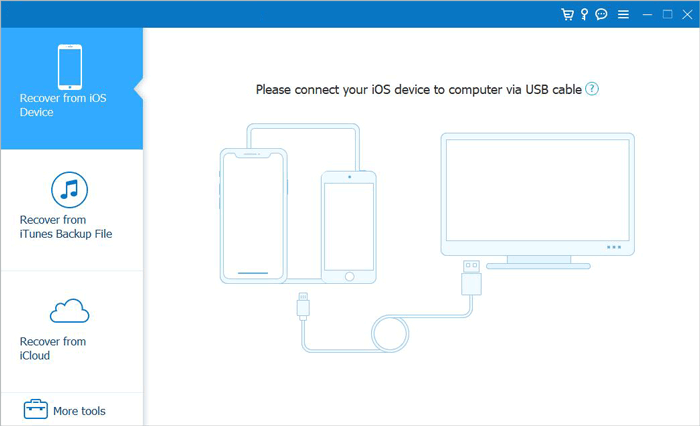 Second Step: look for lost data by scanning your iDevice
Click the "Start" button to allow the program to scan your iOS device. After the scan finishes, you will have a list of all files including lost files.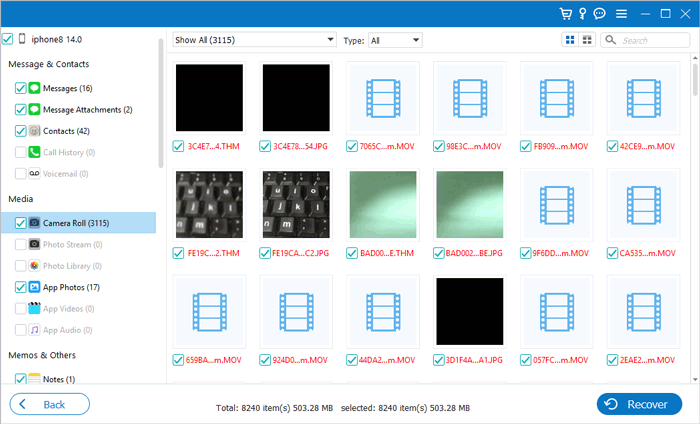 Third Step: Preview and Recover the Required Data
You can preview the entire files in thumbnails. Browse the files in categories and then select the files you need to retrieve. From here, you can click the "Recover" button to retrieve the lost data instantly.
You May Like:
How to Control iPhone with Broken Screen Effortlessly
How to Recover Deleted Photos from iPhone without Backup
Part 3: How to Recover Photos from Broken iPhone with iTunes Backup
Here you will learn how to get pictures off a broken iPhone with iTunes backup files using Coolmuster iOSRescuer. Download it on your PC or Mac at first if you haven't.
Steps to follow:
1st Step: scan for your iDevice in the iTunes Backup
Switch to the recovery mode "Recover from iTunes Backup File" after starting the program . From this page, you will access the list of devices that you have ever synced through iTunes on your PC. Select the iDevice from which you lost files and hit "Start Scan" to scan out all the files.
2nd Step: Preview and begin to Retrieve Data Selectively
All synced files will be retrieved and displayed in categories after the quick scan. After previewing the photos, select the files you want to recover and hit the "Recover" button to save them on your computer.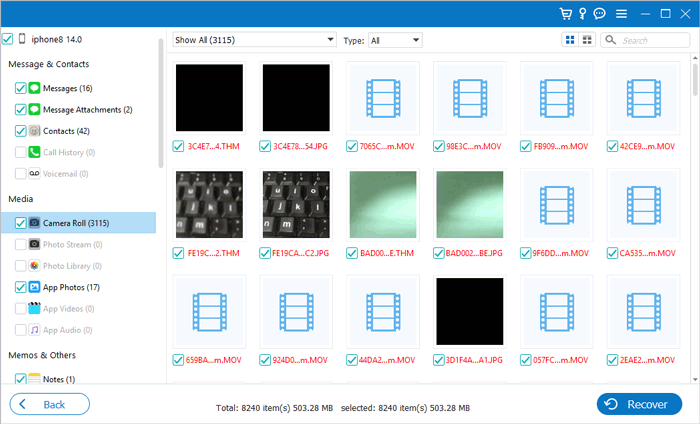 After losing your files, you should avoid connecting and syncing your iDevice because this action overwrites your previous backup file that possessed your lost files.
Tips:
Want to transfer photos from computer to iPhone after you recovered the lost photos? Check here.
Have you found that your iPhone is stuck on preparing to restore with iTunes? Then you can learn this tutorial to solve it.
Part 4: How to Recover Pictures from Broken iPhone with iCloud Backup
This part will show you how to get photos off a broken iPhone if you have iCloud backup files, using Coolmuster iOSRescuer. Download the program on your computer if you have not.
The steps to follow are:
First Step: log into iCloud Account
Start up the software and select "Recover from iCloud Backup File" mode and log into your iCloud account using your Apple ID and security code. It is essential to disconnect your iDevice to PC during the process because the iCloud backup files could get updated or modified.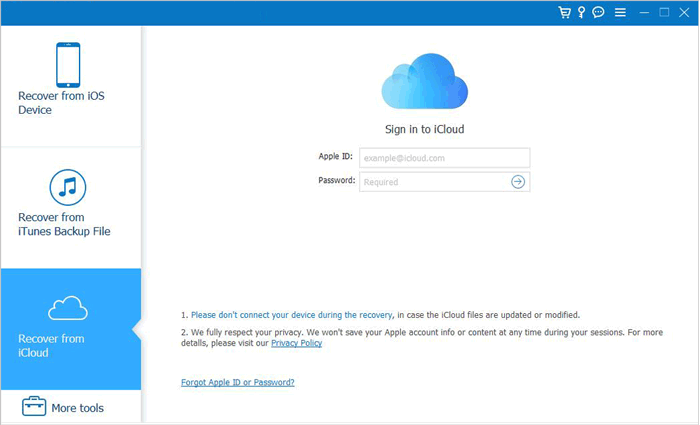 Second Step: Download the Required Backup File
From the different devices, you will get a list of iCloud backup files. Here, you will be needed to choose the iCloud backup that has what you require and then hit the "Download" button.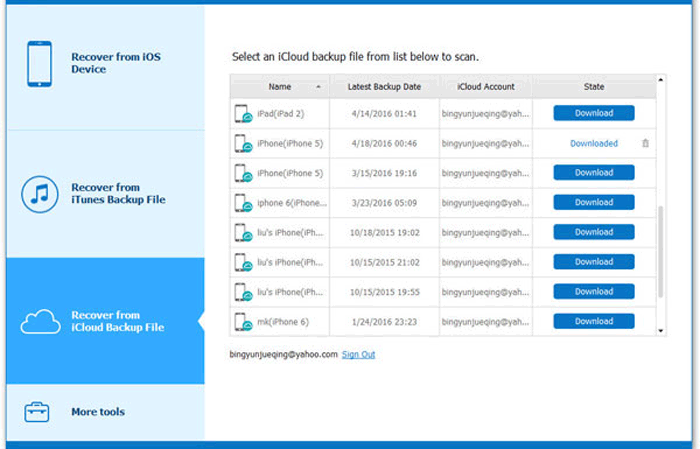 Third Step: Preview and Choose the Items you want to retrieve from iCloud selectively.
You will have the ability to preview and choose the files from the various categories after downloading the iCloud backup. Click on the "Recover" button after selecting the data to have them instantly stored in your PC in the required format.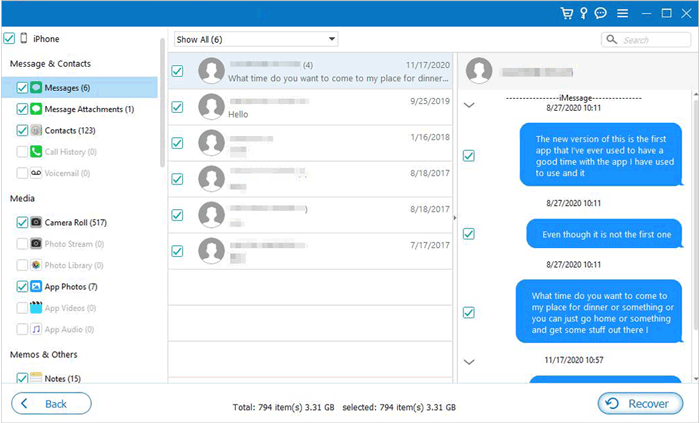 Tips: How to Fix Broken iPhone
If you have a broken iDevice and want to recover data, there are various tips that you can follow. Here are the tips to follow:
1. Restart iTunes – Before restarting iTunes, you should ascertain that you are using a dependable USB cable. Restart iTunes and then check whether your issue is solved.
2. Update iTunes – It is recommended to confirm that the installation package isn't deleted or damaged before upgrading to the latest model.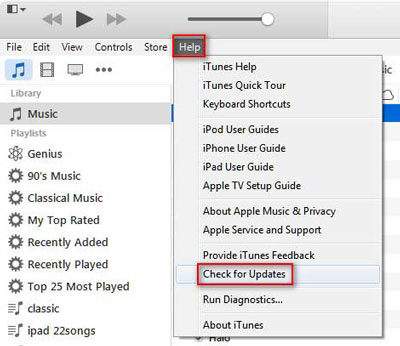 3. Look for third-party security program – In some cases, security programs such as anti-virus can affect the connection between iDevice and Apple servers. Therefore, you can disable the security program for a couple of minutes to enable a successful connection between your iPhone and Apple servers. After fixing the phone, you can enable them again.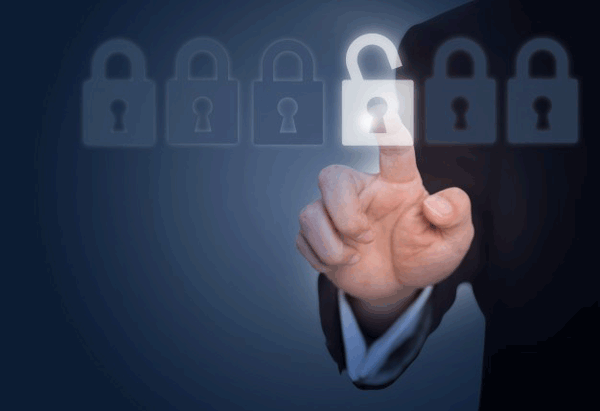 Related Articles:
How to Recover Permanently Deleted Photos from iPhone
How to Recover Photos from iPad without Backup
How to Recover Data from Dead Phone in 4 Easy Ways
How Can I Delete Photos from iPhone But Not iCloud? [Solved]
Guide to Transfer iCloud Pictures to iPhone 14/13/12/11/Xs Max/Xs/XR