How long does it take to restore from iCloud? If you want to find the answer to this question, you are in the right place. Apple allows its users to use iCloud to back up their important files. When they want to get them back after losing some of their important files, they can easily do so. But, there are complaints from iOS users about iCloud being stuck on restoring. So, many Apple users will want to know how long it takes to restore iPhone from iCloud. Read on to know the time it takes to restore your files from iCloud.
Part 1. Q&A About Restoring from iCloud
1. How long does restoring from iCloud take?
How long does restore from iCloud take? iOS users who want to restore data from iCloud would likely want to know the specific time the restoring process takes. Apple says there's no definite time for restoring files from iCloud. The time for the restore process to finish will depend on various factors such as the backup size, internet speed, and how reliable your Wi-Fi is.
According to assumptions by Apple, with a strong connection, 1 GB of files can take approximately 1-4 hours maximum to be restored from iCloud. But, most iOS users say restoring an iPhone from iCloud takes longer.

2. Why does iCloud restore take longer?
Remember, the time to recover your iPhone from iCloud varies greatly depending on various factors such as:
Speed of your internet connection - The Wi-Fi network speed will affect the time to restore from iCloud. Poor and unstable Wi-Fi will prolong the restoration process, whereas stable and fast internet will speed up the process.
The file size - The larger the file, the longer it takes to restore from iCloud.
How often you make the backups - This could also affect the time for the restoration process. If you always do the backups regularly, it'll take less time to restore them.
See more:
[Reviews in 2023] Best Diskdigger Alternative for iOS Devices
iPhone Calendar Disappeared: How to Recover Calendar App & Events on iPhone
Part 2. How to Speed Up Restore from iCloud
It could be annoying if your iOS device takes a lot of time to finish restoring from iCloud. However, you can employ some tips to make the restoration process go faster. Here's what to do to speed up the restore from iCloud:
Fix 1. Connect to Faster & More Stable Internet
The internet plays a pivotal role when restoring data from iCloud. Therefore, one important thing to do to speed up restoring files from iCloud is to connect your iPhone to stable and fast internet.
If you are restoring an iPhone from an iCloud backup, quit other applications or any processes that use the internet. This will help add bandwidth for the device. From there, the speed to restore from iCloud will increase.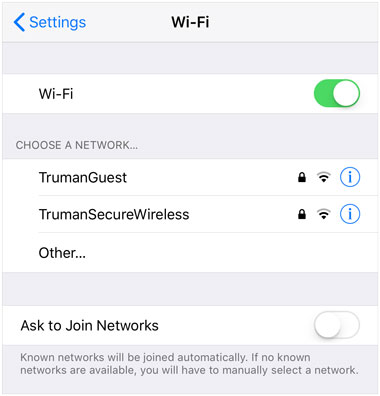 Fix 2. Free Up Some Storage by Removing the Unwanted Data
Another wonderful way to increase the speed of iCloud restore is to create more storage space by removing those files you don't require. Usually, iCloud offers a 5GB free space to keep all of your files. But if the files you've saved to iCloud exceed 5GB, you'll have to buy extra storage, which will still take a long time. So, the best way to free up the storage in your iCloud is by deleting the unused files. This could increase the restoration procedure.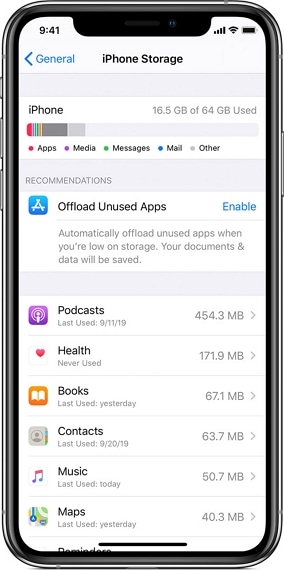 Fix 3. Delete Large Files from iCloud Backup
In most cases, we tend to keep large files on iCloud backup, and it might be the cause of the slow restoration process. It could be an application or a video. We know that iCloud free storage is only 5GB, so it means very large files will certainly exceed the limit.
In such a case, it's better to delete these files from your backup if they're important. Similarly, if there is a video or app you don't use, then delete it instantly. If the file is important, you should back up the data to your computer.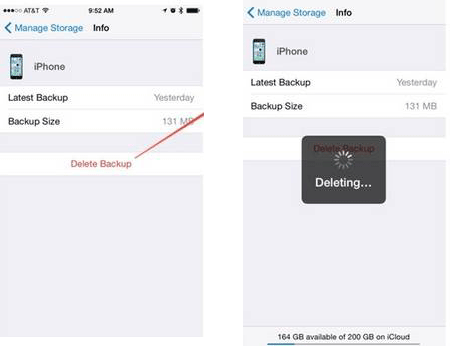 Part 3. How to Fix When iPhone Takes Too Long to Restore from iCloud
iCloud taking longer to restore can be annoying, and the exact answer to how long does it take to restore iPhone from iCloud is unclear. But we can still apply some tricks to troubleshoot the problem. If the restoring process on your iPhone is taking longer, you should try some of the fixes we will highlight below. However, before you start, note that restoring the device from iCloud backup may take time, depending on file size.
Here's how to fix this issue:
Fix 1. Reboot the iPhone
You should also try rebooting your device if the restoring procedure is taking forever to finish. When a device is restarted, the process will be instantly stopped. Depending on your device's model, you can follow the below steps to restart an iPhone:
iPhone 6 and older version - Hold the Home and Power keys simultaneously till you see the Apple logo on the screen.
iPhone 7 & 7 Plus - Hold Volume Down and Power keys and release them when you see the Apple logo on the screen.
iPhone 8 and above including iPhone 14 - Hold Volume and Side keys and let go when you see the Power slider. After that, drag that slider to the right to switch off the phone. Then hold down the Side key till the Apple logo shows.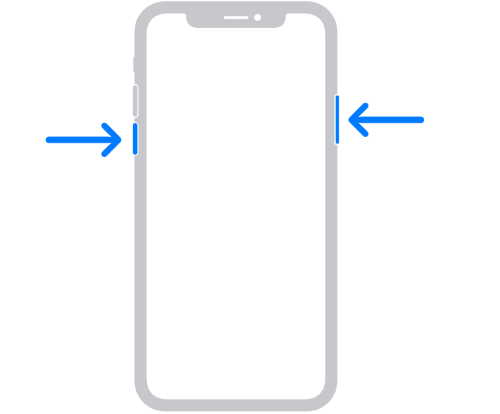 Fix 2. Check Apple Servers
Apple servers could also be why the restoring process from iCloud is taking so long. Even though it can happen rarely, ascertain if the restore procedure is stalled due to the iCloud system status.
To do that, head to the Apple system status website and see if the iCloud Backup, iCloud Account, Sign In, and Apple ID are working. If they aren't, you have to wait until it gets fixed.
More relevant articles:
How to Recover Photos from iPhone without iCloud [With Tutorial]
How to Retrieve Deleted Text Messages on iPhone with or without Backup
Part 4. How to Restore Data from iCloud on Computer [Ultimate Way]
As you know, restoring your backup from iCloud can take a lot of time. If you want a quick solution to restore your iCloud backup in just minutes, then Coolmuster iCloud Backup Recovery is the tool. After signing into your iCloud account, you can start the recovery safely and easily.
With this tool, you can effortlessly export iCloud backup files to the computer and iOS devices. It quickly scans the iCloud backup and sorts them out into categories. Therefore, you can choose the content you wish to restore.
The file types that Coolmuster iCloud Backup Recover supports include photos, contacts, reminders, notes, calendars, and more.
Key Features
Restore iCloud backup data on the PC selectively.
No quality loss of the data recovered.
View the backup files in detail on your PC.
Here are steps to restore data from iCloud on your PC:
01Install the app on the PC, and open it to access its primary interface.
02Log into your iCloud account using your Apple ID. Then click on the arrow button to sign in. On the next page, you must input the verification code if you have enabled the two-factor verification on the iOS device. Click Verify to proceed.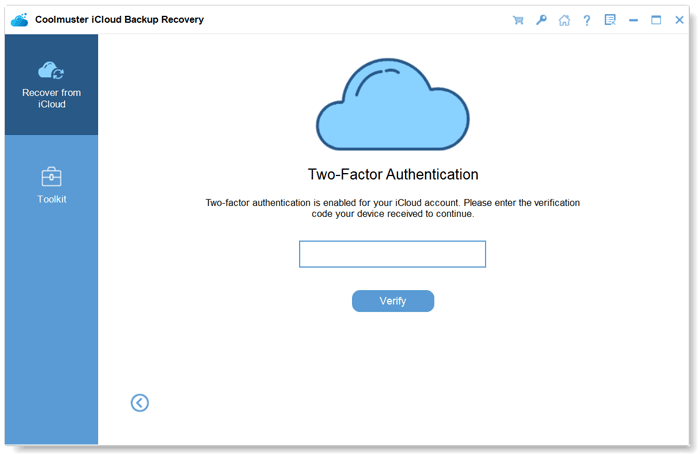 03Choose the files to retrieve and hit Next. The tool will start scanning all iCloud backup data. Choose the files to recover from the interface and click Recover to Computer.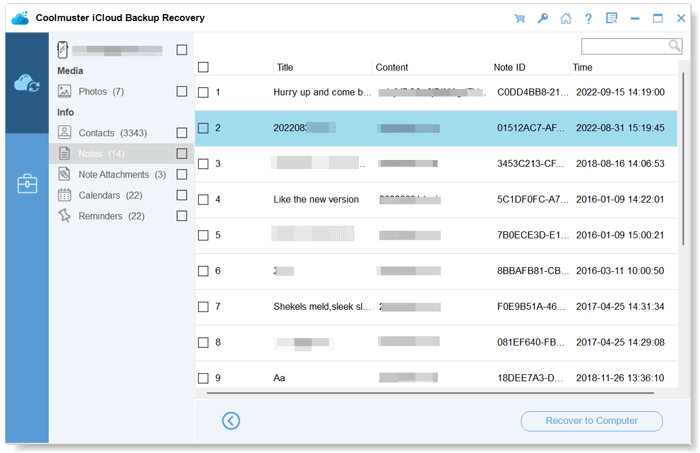 To Sum Up
Hopefully, you now know why restoring from iCloud may take longer and how to speed up the process. In normal conditions, the time it takes to restore an iPhone from iCloud backup is 1-4 hours. However, it depends on various factors we mentioned in this article.
The most reliable way to restore data from iCloud on a computer is by using Coolmuster iCloud Backup Recovery. It is easier and restores iCloud backup the fastest way possible.
Related Articles:
How to Recover Data from Broken iPhone with or without Backup?
Contacts & SMS Recovery for SIM Card in iPhone
Top 10 iTunes Alternatives for Windows You Can't Miss
How to Control iPhone with Broken Screen Effortlessly? (6 Proven Ways)
How to Fix Touch ID Not Working on iPhone in No Time? (Incredibly Simple)
How to Retrieve Deleted Messages on Messenger on iPhone with Ease?