Apple hasn't been doing much on changes to the user interface in the past iOS updates. So, users were not expecting much from the latest iOS release either. However, with the release of iOS 16 has left many aghast, among the many features that are worth mentioning is Photo Cutout. It has been loved by many since it saves you time. You will not spend hours in an application feathering edges. With just a click, your device will use the AI-based image processing function to isolate subjects from the background.
Yet, what if you encounter an unknown problem and find out that the iOS 16 Photo Cutout is not working? Well, you shouldn't worry about that. Many are also experiencing the issue and have reported encountering issues with iOS 16 Photo Cutout not working. We are here to help. Read this guide to learn how to combat this issue without seeking an expert's help. Let us jump right into it.
Part 1. Basic Details on iOS 16 Photo Cutout Feature
If you've ever used Photoshop editing software, you understand how tricky it can be to crop out an object from a picture. You must be precise with the edges, and it may take hours to at least crop one object from a picture with a complex background.
Fortunately, there is a Photo Cutout feature that makes things easier. There is not much hassle; you just long press on an object, human, animal, or anything to copy and paste into the application that supports pictures. Though the Photo Cutout function is not an innovation, the catch is the ease of doing things with it, thus making it a top feature.
This feature works with pictures you've saved in a photo application and the pictures and videos you see on the internet. If you watch a video on YouTube and you love it, you do not have to go through the hassle of taking a screenshot. Rather, you must long press it and paste it into iMessage, WhatsApp, or Notes. It makes everything easy, truly a magic feature.
Part 2. Reasons for iOS 16 Image Cutout Not Working
The phone does not support the Photo Cutout feature - There might be some limitations preventing you from using this function. If the iPhone model does not meet the set requirement, you will not use the Photo Cutout function on it.
The file format isn't available - The Photos Cutout restricts some formats of the pictures you use.
Your image is blurry - If an object in the picture isn't clear, you'll have to crop it out.
There are bugs in your iPhone's system - At times, errors could be in the device, thus resulting in this problem.
Part 3. How to Fix iOS 16 Photo Cutout Not Working Easily
If your phone encounters an issue that iOS 16 Photo Cutout not working, don't worry, this section will provide you with 11 effective solutions.
1. Use a Professional Software - The Best Way
If you tried all other solutions but they were unhelpful, iOS System Recovery is the best app to use. It is specially made to fix all iOS system issues and fix the device to normal.
It fixes various problems, such as iOS 16 Photo Cutout not working in simple steps. Besides, no data loss is encountered; a very safe tool. With that said, here are the features:
Fix most iOS device issues in a few clicks.
Easy to use and swiftly fix any iOS system problem with trouble.
Support various iOS devices.
No technical knowledge is needed.
Here are the steps to fix iOS 16 Photo Cutout not working:
01Launch the tool on the computer and tap "More Tools" and "iOS System Recovery".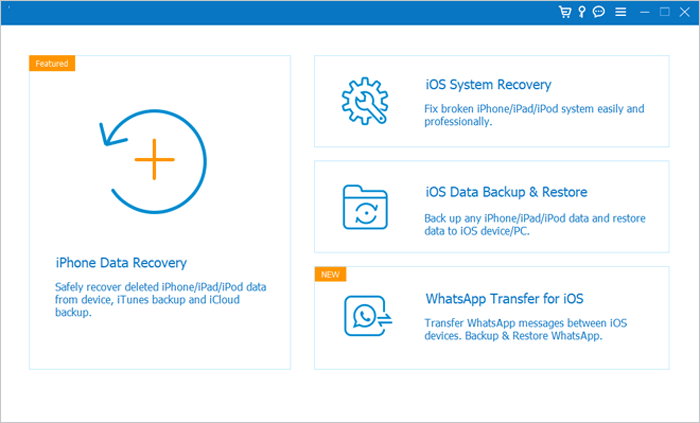 02Tap the "Start" icon to start fixing the problem.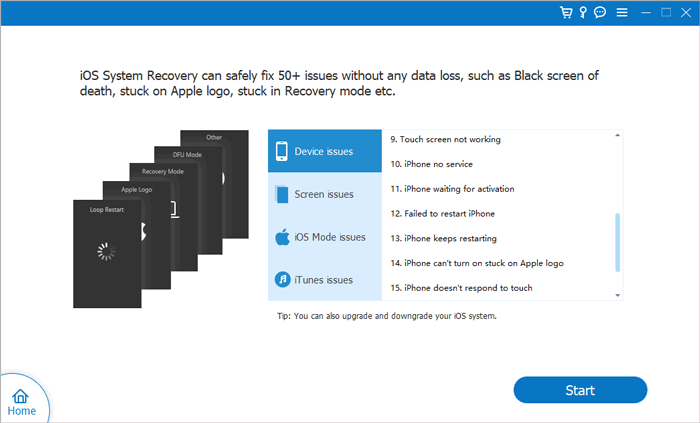 03Press on "Repair" button to initiate the firmware downloading process. In a few moments, your device will be fixed.
Read More:
iOS 16 Stuck on Apple Logo When Updating, How to Fix It?
How to Fix iPhone Won't Sync with iTunes after Upgrading to iOS 16?
2. Use a Compatible File
The Photo Cutout feature is known to only support some photo & video formats. Besides, it needs an app compatible with it to operate normally. If you are having problems with the Photo Cutout feature not working, it is advisable to ensure that this function supports the image you are working on. The formats that are supported by the Photo Cutout feature on iOS 16 are:
*Images: JPEG, PNG, ICO, GIF, CUR, DIB, XBM and TIFF.
*Videos: MP4, M4V, AVI, and MOV.
So, if the format of the file is incompatible, you should replace it with a compatible file.
3. Ensure iOS Device Is Supported by Photo Cutout
Understand that not all devices will use this function which, of course, many won't believe. The photo Cutout feature needs AI processing and a complex image which is possible only on devices that operate with an A12 Bionic system. This implies that the devices that don't have this system will not Photo Cutout conveniently. Those devices with this system include iPhone 14/13/12/11/XS/XR/SE 2nd Generation.
Even though iPhone 8 & iPhone X supports iOS 16, they are incompatible with this feature because they don't have A12 bionic chips. So, if you're using any of these models with a chip below A12, it could be the root cause for iOS 16 background removal not working.
May Like:
How to Back Up iPhone iPad before Upgrading to iOS 16? (4 Proven Ways)
iOS 16 iMessage Not Working [11 Basic Tips & 1 Ultimate Repair]
4. Make Sure the Subject Isn't Blurry
Still wondering why to remove the background iOS 16 not working even after updating the device? Maybe the issue is with the picture or video itself, So check if it is blurry. To be able to use the Photo Cutout feature conveniently, your subject in photos must be clear and easily recognized to be able to separate it from the background.
What's more, if you can't separate between objects and the image's background, you may not isolate and get the image off its background.
To cut the object from the picture successfully, ensure the objects can be recognized easily and are easier to clean cut. This applies to Live pictures and videos as well.
5. Hard Restart the Device
Another fix is to hard restart your devices. This may help fix bugs, reboot the background services, and re-register the components that cause problems with the feature on your iPhone.
For iPhone 8 or later models:
Step 1. Press then quickly release "Volume Up" key. Do the same with "Volume Down" key.
Step 2. Long press the "Power" button and release it when you see the App logo.
For iPhone 7 and iPhone 7 Plus:
Step 1. Press and hold the "Volume Down" button.
Step 2. While holding the "Volume Down" button, simultaneously press and hold the "Side" button.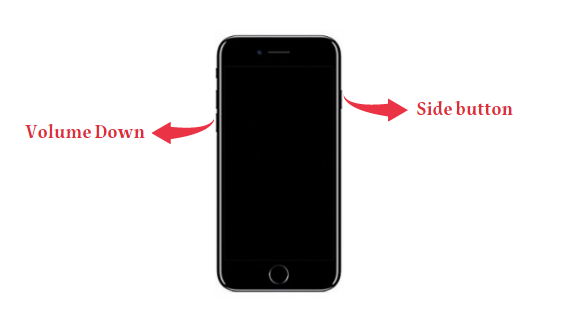 Step 3. Continue holding both buttons until the Apple logo appears on the screen. Release both buttons, and your iPhone will restart.
For iPhone 6s and earlier models:
Step 1. Press and hold the "Home" button.
Step 2. While holding the "Home" button, simultaneously press and hold the "Side" button.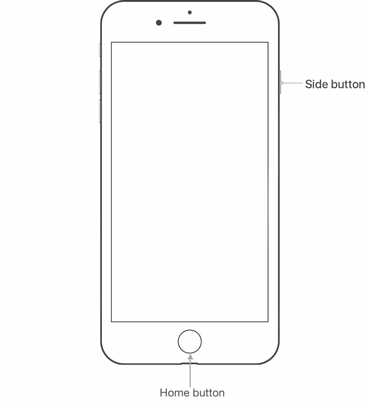 Step 3. Keep holding both buttons until the Apple logo appears on the screen. Release both buttons, and your iPhone will restart.
After your device reboots, you can now use the Photo Cutout function on your iPhone again. If the issue was due to background issues or cache, this feature should work normally.
6. Disable the Live Photo
Even though Photo Cutout supports the removal of the subject in live photographs, people tend to get stuck when they wish to do that because the image will start moving time when you press on it for a long time. As such, you should try switching off the live status before lifting the photos.
Can't Miss:
Siri Not Working after iOS 16 Update, How to Fix It?
iPhone Gets Bricked After iOS 16/15/14 Update, How to Fix It?
7. Try Restarting iPhone
If the problem lies with the device's system, then a simple restart should fix it. Though it sounds simple, it works on many occasions. Here are steps to reboot an iPhone:
Step 1. Press either the "Volume" buttons or the "Side" button.
Step 2. If the slider to "slide to power off" appears, drag it to turn it off.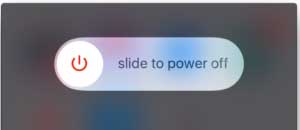 Step 3. Wait for some time to reboot your phone by pressing the "Side" key.
8. Update to iOS 16.1.1
Believe it or not, updating your device's software works, and many have proved it. Any latest iOS version comes with bug fixes, which is a relief to many who might have Photo Cutout issues. So, check for available updates and download them.
See Also:
How to Update iPhone without iTunes in 3 New Approaches?
iPhone Software Update Failed: How to Update to iOS 15/16 Smoothly
9. Reset All Settings
Resetting all settings should be a last resort. It differs from factory settings as it only clears out settings but keeps other files. If all other solutions seem to not help, there's no harm in trying it out.
Step 1. Open "Settings" menu and look for "General".
Step 2. Now click on "Reset" and "Reset All Settings".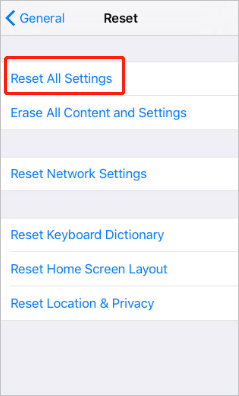 10. Reinstall iOS with IPSW
Tried resetting your device and updating it, but nothing worked. It is possible that a bug is in your iOS software. So, try restoring the device with IPSW by booting it into recovery mode. An IPSW is basically an iOS firmware file that you can download directly from Apple and install a new one on the device to fix the problems that come from previous backups.
11. Contact Apple Support
If all the other solutions have not solved the problem, you should report it to the Apple customer support team. The team will be able to find the issue and fix it. You can contact them at their website or online.
However, note that you may be required to provide details about your device. This will help the Apple team figure out your device's issue and fix it accordingly.
Conclusion
If you want a one-stop feature to edit various images, then Photo Cutout is the best. If you encounter any error when using the feature, try fixing it using all the above solutions on your device. Among all the solutions, iOS System Recovery is the most easier way to solve most iOS system-related issues. It works like a charm when fixing iOS related problems.
Related Articles:
How to Fake Location on iPhone iOS 16/15/14 in 4 Ways? [2023 Updated]
iOS 11-16 iPhone Photos Are Taken Not in HEIF but JPEG, How to Fix?
12 Tips to Fix the Safari Not Loading Websites in iOS 16 Issue
Troubleshooting for iPhone Stuck on Preparing Update [Top 10 Fixes]
A Complete List of the 9 Best Apps to Import Photos from iPhone to PC
How Do I Stop My iPhone Photos from Syncing to My iPad? (Easy to Solve)