Being an iPhone user, you can't deny the importance of having a Back Tap feature. It allows users to perform various tasks by either double or triple tapping. You can customize the feature to take a screenshot, open the control center, and turn on the flashlight, just to name a few. This makes the life of iPhone users easier. However, with its usefulness, you are bound to face issues with it. One of the most common issues is iPhone Back Tap not working.
This issue can be frustrating if you highly depend on this feature on the day to day basis. Fortunately, you can resolve the issue with simple troubleshooting steps. Follow along with this guide to know how to deal with Back Tap iPhone not working issues.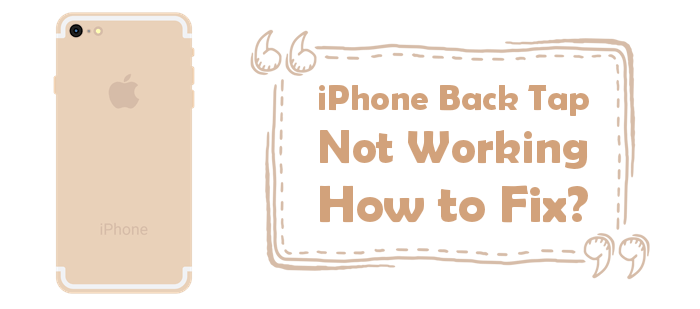 Part 1. Why Is My Back Tap Not Working?
Some of the reasons that can cause your iPhone's Back Tap feature to not work entails:
Hardware problems: iPhone Back Tap uses sensors to detect taps. If the sensor area is faulty, the Back Tap will not work. The sensors can have manufacturing defects or become physically damaged when you drop the iPhone.
Software problem: When your iPhone encounters a software bug or glitch, it can cause the Back Tap to fail to function.
Wrong settings: If you have not enabled the Back Tap feature on your iPhone, it will not work.
Case interference: If your iPhone has a case, it may obstruct your fingers from tapping its sensors correctly.
User error operations: The user may not be tapping the iPhone back correctly.
More relevant articles:
iPhone Touch Screen Not Working or Responding? Here's The Fix
How to Fix the iPhone Stuck on the Emergency SOS Mode Issue?
Part 2. How to Repair iPhone System Issues in 1 Click [Final Solution]
Your iPhone may be experiencing system issues preventing the back tap from working. The most effective approach to solving this problem is by getting a system recovery tool to repair your device's faulty system. The most advisable tool to use is iOS System Recovery. It is a powerful tool that resolves all software bugs or glitches that are causing your Back Tap not to work. This tool is very easy to use, and with just a few clicks, it will solve almost all your system-related issues.
Main Features of iOS System Recovery
Support all iOS devices.
Fix all iPhone issues, including iPhone being stuck in headphone mode, Apple back tap not working, and more without data loss.
Support all iPhone models and the latest iOS 16.
100% clean and safe.
Work on both Mac and Windows.
Here are the steps to follow when using iOS System Recovery to fix the Back Tap not working on the iPhone:
01Download and install iOS System Recovery software on your PC. Connect the iPhone device to your PC using a USB. Click More tools on the software interface and select iOS System Recovery. You will see the iPhone System Recovery window.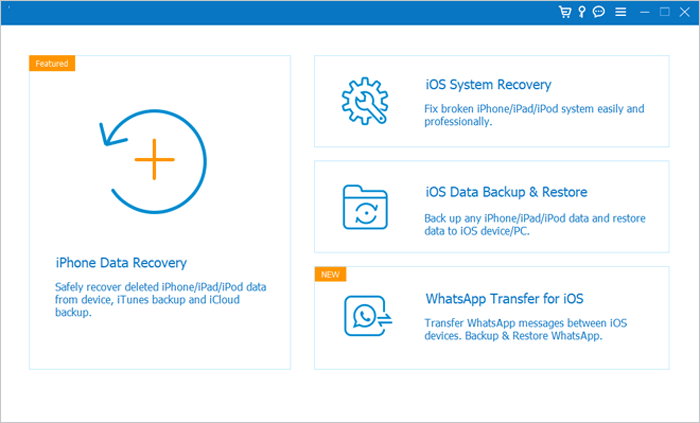 02Press the Start button to initiate to fix the Back Tap problem. Press the Question icon and follow the guidelines to put your iPhone into DFU or Recovery mode.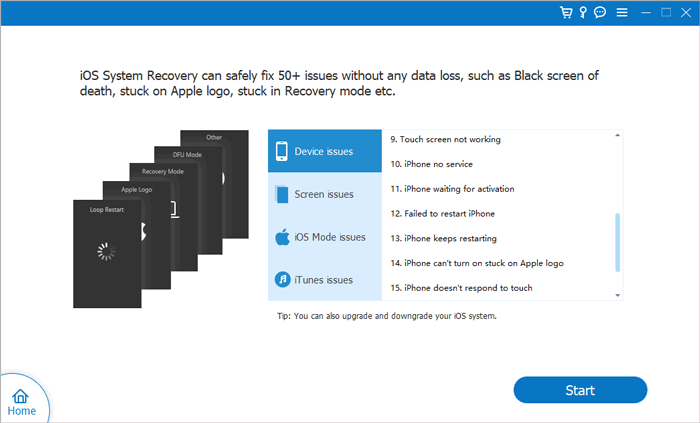 03Next, tap the Repair button to download iOS firmware. Once the firmware has been downloaded. iOS System Recovery will fix the Back Tap problem on your iPhone to normal.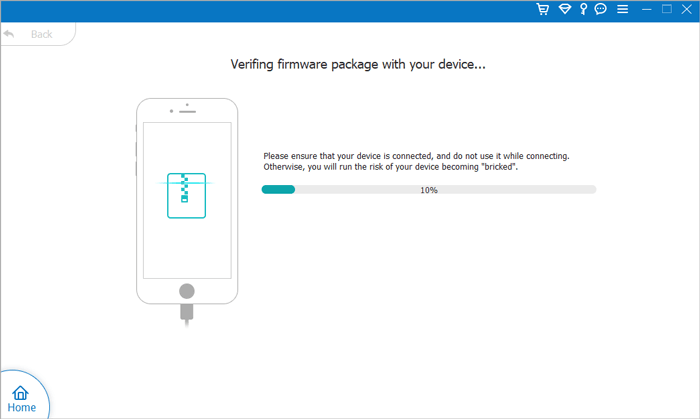 Part 3. How to Fix Back Tap Not Working On iPhone [Quick Fixes]
If the Back Tap feature has stopped working and you want to solve the issue, here are some of the basic solutions to try:
Tip 1. Reset Back Tap Settings
You can try changing the Back Tap setting to see if it works normally. Here are steps to follow to change the Back Tap settings on your iPhone device:
Step 1: Click on your iPhone's Settings app. Scroll down, and tap Accessibility. From the Accessibility page, click the Touch option.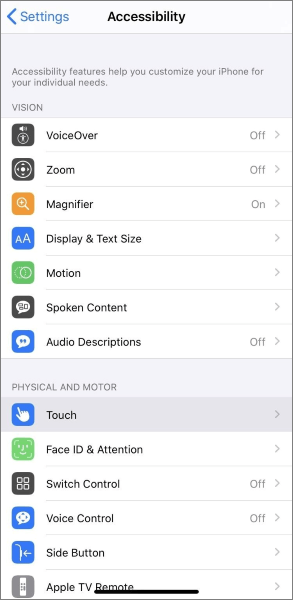 Step 2: Click Back Tap > Double Tap option and select None. Then hit Triple Tap and choose None as well.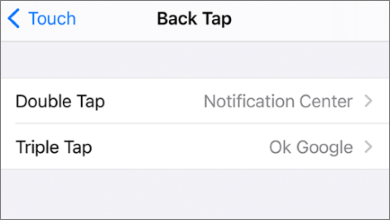 Step 3: Once done, force close your phone's setting app. Repeat the steps above. Select any task when you get on the Double Tap page. (For example, Home, Screenshot, etc.)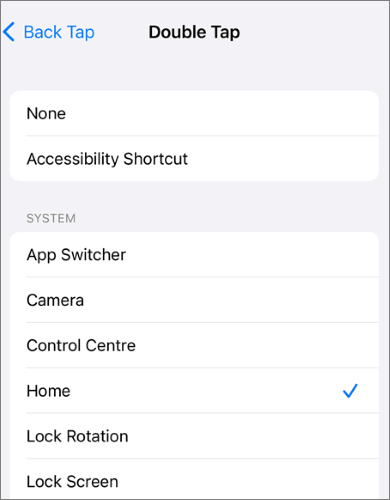 Step 4: Repeat the process for Triple Tap. Now close the Settings app and check whether Back Tap is working.
Tip 2. Remove Phone Cover
Normally, the Back Tap works even when the iPhone has a cover. But if the case is bulky and thick, it may hinder the Accelerometer and Gyroscope sensors from registering your taps.
So, remove the phone's case and see if the Back Tap works. If it does, consider getting a slim casing that won't interfere with the functionality o this feature.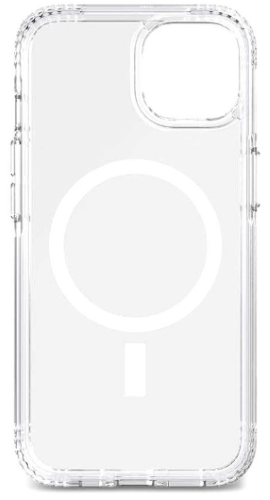 Tip 3. Reboot Your iPhone
Restarting is commonly used to resolve software issues in your phone or to stop all background processes and applications that may be causing the Back Tap not to function. You can either normally restart your iPhone by following these steps:
Step 1: Long press the Volume Down button plus the Power/Side button together. When you see a power slider, release these buttons.
Step 2: Drag the slider in the right direction to shut down your phone. Wait for some time, then press the Power/Side button to switch it on.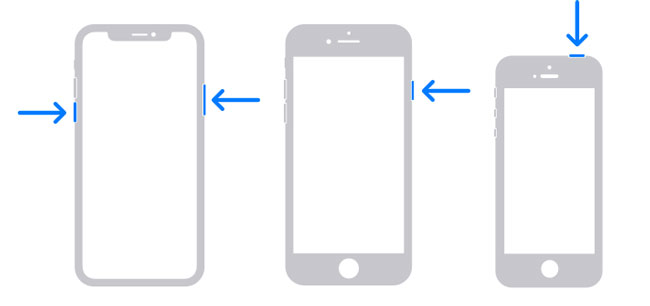 If restarting your iPhone normally fails to solve the problem, consider performing a force restart. This will help to disable all the background processes and apps. Moreover, force restarting your device can help fix software-related problems.
Here are steps to follow if you want to force restart your iPhone device:
Step 1: Press the Volume Up button and quickly release it. Repeat this with the Volume Down button.
Step 2: Press the Power button and release it when you see a logo on the screen.
Tip 4. Check Device Compatibility
First, check whether your iPhone is compatible with the Back Tap. It works only with iPhone 8 and later models running iOS 14 and later versions. So, if you have an iPhone 6s, 6s Plus, 7, 7 Plus, or older version and have already updated it to the latest iOS version, the Back Tap may still not work.
Tip 5. Update iOS
Once you have confirmed that your iPhone is compatible with the Back Tap feature, ensure the iOS running on the phone is updated to the latest version. Apple always introduces new iOS updates that fix software and bug issues in your iPhone, including the Back Tap not working. To update your iOS, follow the steps here:
Step 1: Open your iPhone Settings and then click General.
Step 2: Click Software Update. Your device will check if there are available updates. On the Software Update screen, click Automatic Updates.
Step 3: Select Download & Install.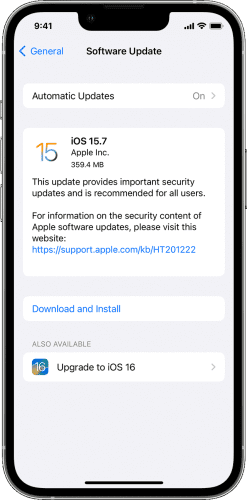 Tip 6. Reset All Settings
If the above methods are still not working. You can reset all settings. The best thing about this approach is that it will not affect your data on the phone, such as videos, photos, music, and applications.
To reset all settings in your iPhone, here are steps to follow:
Step 1: Open your iPhone settings. Click General > Transfer/Reset iPhone > Reset > Reset All Settings from the options available.
Step 2: Now click Reset All Settings again to confirm the action.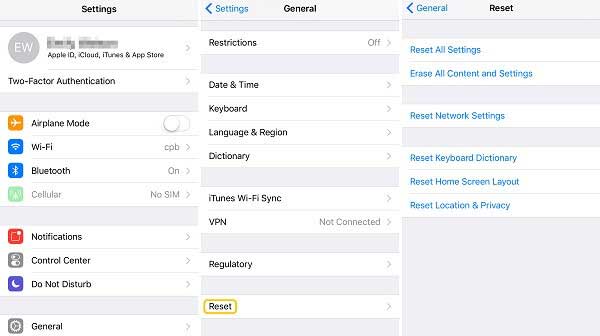 All your phone settings will be restored to default, and the device will reboot. Again, go to the Back Tap option, set any task, and see whether it's working.
Tip 7. Factory Reset Your iPhone
If resetting your iPhone settings does not solve the iPhone double tap not working problem, maybe factory resetting your iPhone can help. However, you should remember that factory resetting your device will erase everything from your iPhone, ranging from settings to data. Before factory resetting your iPhone, it is recommended to back up all your data. These are steps to follow to factory reset your iPhone.
Step 1: Go to your iPhone Settings. Click on the General tab.
Step 2: Tap Reset and click Erase All Content and Settings. Enter the passcode to initiate the factory resetting process.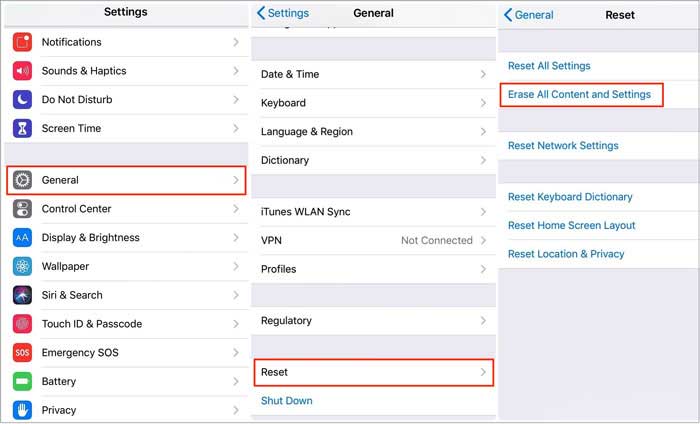 Tip 8. Contact Apple Support
If all the above steps have not resolved the Back Tap issue. There is a possibility that your iPhone has a hardware problem. You can contact Apple Support for help. If your iPhone is under warranty, they may provide repair services or replace it. In this case, you may require to schedule an appointment with your nearby Apple Store technician to examine your device.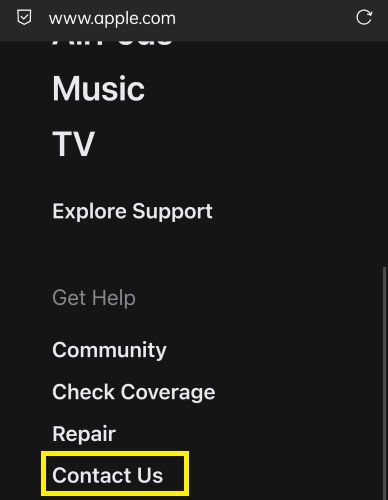 Also read:
Reset All Settings VS Erase All Content [Informative Comparison]
How to Back Up iPhone without iCloud? Top 5 Methods in 2023
Conclusion
You now know why your iPhone Back Tap may not work and the solutions. Hopefully, you can try these troubleshooting tips and get your iPhone Back Tap feature working as required. You should consider using iOS System Recovery if you want to fix Back Tap issues quickly without data loss.
Related Articles:
How to Retrieve Deleted Call History on iPhone? [Step-by-Step]
How to Recover Deleted Voice Memos on iPhone with or Without Backup?
Comprehensive Guide on How to Recover Deleted Notes on iPhone
Step-by-Step Guide: How to Retrieve Deleted Contacts on iPhone
[Essential Tips] How Long Does It Take to Restore from iCloud?
[2023] How to Recover Snapchat Messages on iPhone in Four Hassle-free Ways?