A mobile phone is a must-have gadget in the current digital world. It helps us communicate with friends, family, and workmates, store important documents, play music, and more. As a result, being unable to use your iPhone due to some errors can be very infuriating. One of the popular iPhone errors that can hinder you from using your iPhone is the iPhone stuck on Apple logo storage full issue.
What will you do when you encounter the iPhone storage full device will not work clean now error? Well, there are several techniques for troubleshooting this iPhone error, and this article will guide you through the troubleshooting process.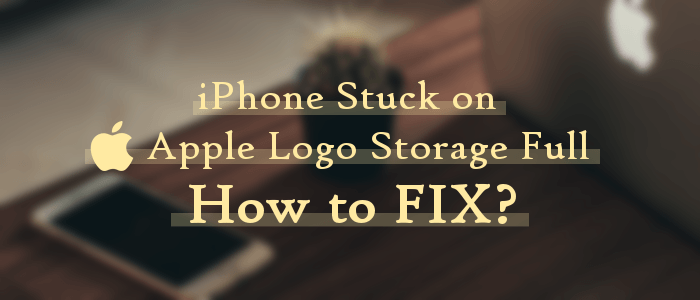 Part 1. What May Cause the iPhone Storage Full Stuck on Apple Logo Error?
What might have caused this iPhone error? First, you should check the amount of data stored on your iPhone as messages, contacts, movies, photos, videos, and more. You should also consider if you have been cleaning your iPhone's junk files often.
Full memory space is the main cause of the iPhone storage full won't turn on issue. A full iPhone's memory makes the iOS operating system function abnormally, which results in unpredictable performance. This error worsens with time, and you cannot free up some space at some point because the stuck error message hinders you from operating the device.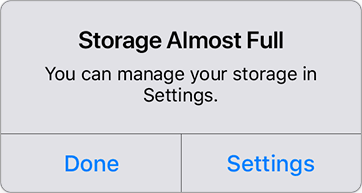 Find solutions:
Is Your iPhone Storage Full? Free It Up without Delay [Solved]
Is iPhone Storage Full? How to Free Up Space on iPhone Easily
Part 2. How to Troubleshoot the iPhone Stuck on Apple Logo Storage Full Error
This iPhone error is common, and many users have complained about it. However, there are several ways of troubleshooting this error, and we have discussed them below:
Way 1. How to Solve iPhone Stuck on Apple Logo Storage Full Using an iOS System Repair Tool
The best way to remove this type of error is by using an iOS system repair tool. The error mostly appears when your gadget's memory space is almost full, and the issue worsens with time. The best thing is that there are many iOS repair tools that you can use to solve this type of error.
When selecting an iOS repair tool, you should be keen because some are unreliable and insecure. However, iOS System Recovery is a reliable iOS system repair tool that has been tried and tested by millions around the globe. This peerless application repairs your iPhone without overwriting its existing data.
iOS System Recovery application is available for Windows and Mac users and also fixes other iPhone issues, including the iPhone's screen of death, frozen iPhones, and more. You can use it to fix almost all iPhone model errors, including iPhone 12 Pro, iPhone 13 Pro, iPhone 14 Pro, etc. Additionally, the application has a user-friendly user interface that makes it easily usable.
Key Features
Fix different types of iPhone issues.
Will not overwrite your iPhone's existing data.
Work natively with all iOS devices.
Available for Windows and Mac computers.
High repair success rate.
Below are the steps to fix the iPhone 11 Stuck on Apple Logo Storage Full issue using the iOS System Recovery application:
01Download the correct application for Mac/Windows computers. Install and open the application on your computer and hit the iOS System Recovery button.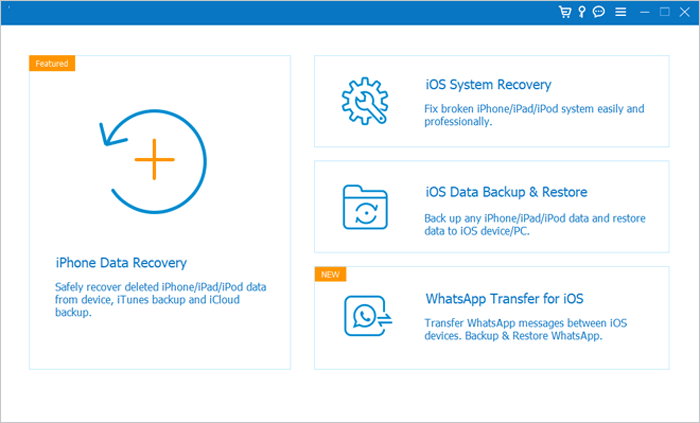 02Use a lighting cable to link the two devices. Allow the connection between the devices to be established by tapping the Trust option when a Trust This Device message appears on your iPhone's display.
03Initialize the repair process by hitting the Start button and setting your iPhone to recovery mode.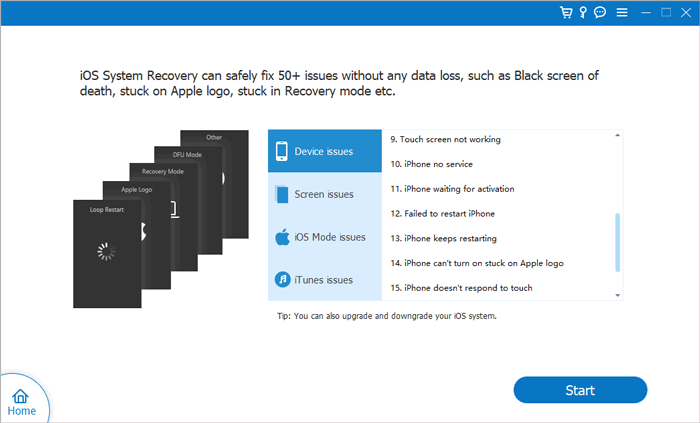 04Select the Standard Mode from the two options to repair the iPhone without deleting its data and hit Confirm.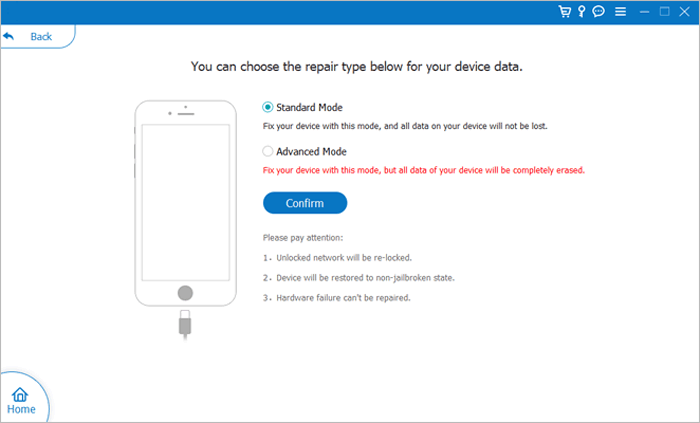 05Now hit the Repair option, and the application will fix the issue. Wait for a few minutes, and the problem will be permanently solved.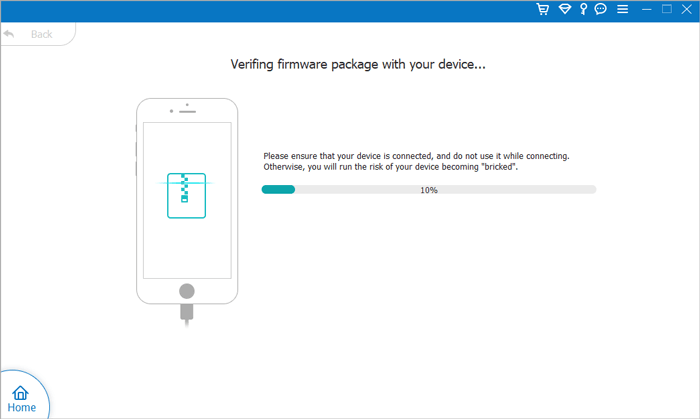 Way 2. How to Fix iPhone 12 Stuck on Apple Logo Storage Full Error by Force Restarting
One way of fixing this iPhone error is force-restarting the gadget. It is an uncomplicated process that requires you to follow some simple steps. However, you must clear space on your iPhone after force-restarting it to solve the problem completely.
Below are the steps for force-restarting your iPhone 12 and 11.
Step 1. Press your iPhone's Volume Up key for about 3 seconds and release it.
Step 2. Press your iPhone's Volume Down key for about 3 seconds and release it.
Step 3. Finally, press your iPhone's Side key until the Apple logo is displayed on the device's screen.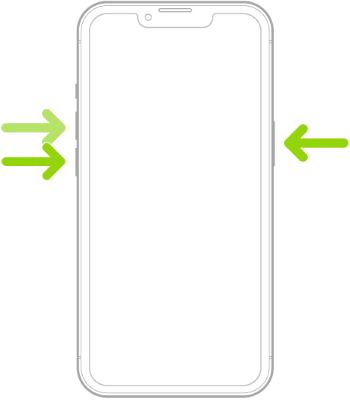 Step 4. The iPhone's screen will temporarily turn black during the shutting-down process. Wait for the gadget to finish rebooting and clear up some memory space.
Way 3. How to Fix iPhone Memory Full Device Will Not Work by Factory Resetting your iPhone with iTunes
Factory resetting your iPhone using iTunes quickly solves most iPhone errors. However, this process deletes all the iPhone's data and settings. As a result, it is not the best method of fixing iPhone issues. Nevertheless, you can use this method if you have nothing to lose.
Follow the steps beneath to factory reset your iPhone using iTunes:
Step 1. Link your iPhone to the PC using a working lighting cord. Open the iTunes application on your PC and ensure that you are using an up-to-date iTunes application - if not, check this passage to learn how to update your iTunes.
Step 2. Hover over the menu on the computer screen's upper-left corner and choose your iPhone.

Step 3. Tap on the Summary option on the left side of the computer screen. Then click the Restore iPhone option to reset your iPhone to its default setting. After that, you can set up your iPhone again and begin to use it normally.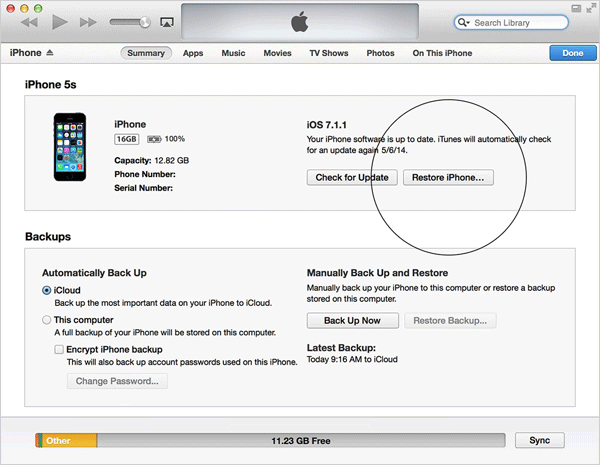 Way 4. How to Remove the iPhone Storage Full Spinning Wheel Error Using Recovery Mode
Another quick fix for this error is using the Recovery mode. Below are the simple steps that you need to follow:
Step 1. Use a working lighting cord to link your iPhone to the PC and open the iTunes application.
Step 2. Proceed by force restarting the iPhone. To force restart your iPhone, check Way 2.
Step 3. Now the iTunes application will detect your iPhone's mode and display a message. Restore the iPhone by clicking the Restore button, and the error will disappear immediately.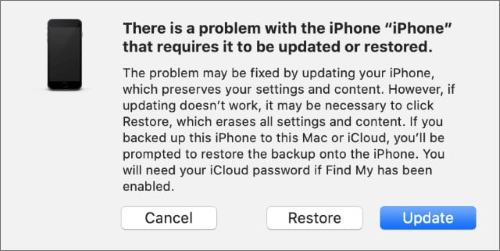 Also note the issues in these articles:
iPad Keeps Restarting | How to Fix It Easily (11 Proven Fixes)
iPhone Stuck in Boot Loop? How to Fix Boot Loop on iPhone in Ten Methods?
Part 3. FAQs on How to Fix iPhone Stuck on Apple Logo Storage Full
How can I fix the iPhone 11 stuck on the Apple logo storage full issue without losing my iPhone's data?
The most efficient way to fix this error without losing data is using a secure iOS system repair application such as iOS System Recovery. This tool fixes a myriad of iPhone issues without losing data.
What is the most reliable way of fixing the iPhone stuck on the Apple logo storage full problem?
The easiest and most reliable way to fix this error is by using a professional iOS repair tool. Among the available iOS repair tools, iOS System Recovery application stands peerless due to its outstanding features.
Conclusion
The iPhone storage full won't turn on issue mostly occurs when your device's storage space is almost running out. Use the solution discussed in this guide to solve the problem and start using your iPhone again. However, if you urgently want to use your iPhone, the most reliable way to fix the problem is by using the iOS System Recovery application, which is fast, secure, and has a high chance of fixing the problem.
Related Articles:
How to Fix Green Lines on iPhone Screen? Proven Solutions Are Here
How to Fix iPhone Grey Screen of Death By Yourself? (8 Solutions)
How to Solve It When iPhone Keeps Crashing? 9 Easy Tricks
Quick Solutions for iPhone Stuck on Preparing to Transfer Issue
6 Best Ways to Fix iPhone Stuck in Headphone Mode Like a Pro