iTunes is the application that comes with every iOS device, so you can use it to sync your iOS with a computer. It also allows you to download and install applications from the App Store, play music, videos and podcasts, back up your iOS device and manage your phone's ringtone list.
If it's not working the way you want, problems have begun. And one of the many problems is the sudden crashes. If you've ever experienced iTunes crashing now and then, you know how frustrating it can be. And it's worse if you can't figure out why. But, don't worry anymore as we are here to help. Follow this guide closely to know how you can fix it when iTunes keeps crashing.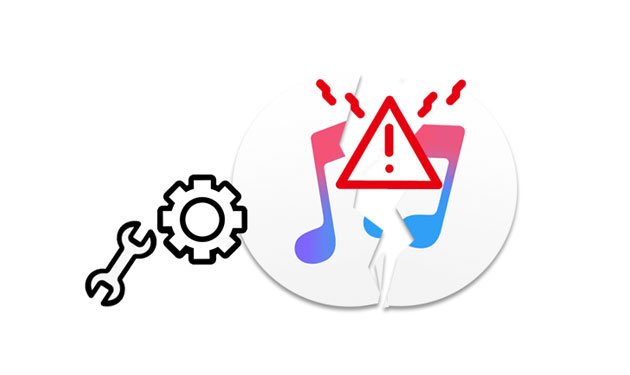 Part 1: FAQs on iTunes Keeps Crashing
Q1: Why Does My iTunes Keep Freezing Up?
iTunes freezes up when there are third-party plug-ins. They can be browser extensions and other tools (such as desktop applications) that aren't compatible with the iTunes app.
Besides, an outdated version of iTunes or conflicting security apps can also be a possible reason. If there is an unknown system error or no antivirus software, your iTunes app will keep crashing.
Q2: Is It Possible to Fix iTunes Crashing?
Yes. You could try uninstalling any third-party plug-in. Also, remove iTunes and download the latest version of this app. If you use an outdated version of iTunes, it may keep freezing all the time.
Further reading:
Easily Fix iPhone Grey Screen of Death By Yourself? (8 Solutions)
iPad Won't Restore or Update? 7 Solutions to Fix It
Part 2: iTunes Keeps Crashing on iPhone or Computer? Fix It!
iTunes crashing is a prevalent scenario that almost all iOS users face. If you have encountered iTunes crashing, know that you're not alone. The best part is that there are ways to go around this problem. Here are some ways to fix this issue.
Fix 1: Update iTunes on Both Devices
iTunes is a very crucial app. Anytime you experience iTunes not working as supposed to, like it's crashing now and then, ensure you check any available latest updates on both devices. Running an old version of this software can cause crashes. Updating the iTunes version will make it compatible with your devices. Apart from that, you'll also be fixing any undetectable issues.
To update iTunes on your computer device, do this:
01On your computer, open the iTunes app. For Windows, choose the Help button. For Mac, choose the iTunes button.
02Choose the "Check for Updates" option. Then you'll see a pop-up window for any pending updates.
03If there is an iTunes update, download and then install it.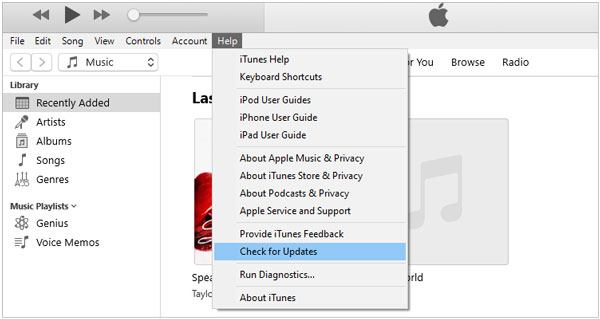 Learn more: When an iPhone keeps restarting itself, you can follow this guide to solve this problem.
Fix 2: Reinstall iTunes
It's also a possible solution to fix iTunes crashing. You should try uninstalling the app and installing it on the computer. If the problem is with iTunes and not the system, reinstalling it will solve the issue.
To reinstall iTunes on Windows PC, do the following:
01On the computer's Start menu, choose Settings > Apps > Apps & features option.
02Select iTunes, and tap on the Uninstall icon.
03Now uninstall apps like Apple Mobile Device Support, and Apple Software Update. Once done, you can now reinstall iTunes from the official site.
To reinstall iTunes on Mac, do the following:
01Go to the Applications folder to find the iTunes app.
02On the iTunes app, right-click on it and choose the Get Info option. Then find the Sharing and Permissions option, open it, and click the lock icon.
03 Choose the everyone and Read & Write option in the custom access. Enter your password, and drag iTunes to Trash. After that, you can reinstall it from the Apple iTunes web.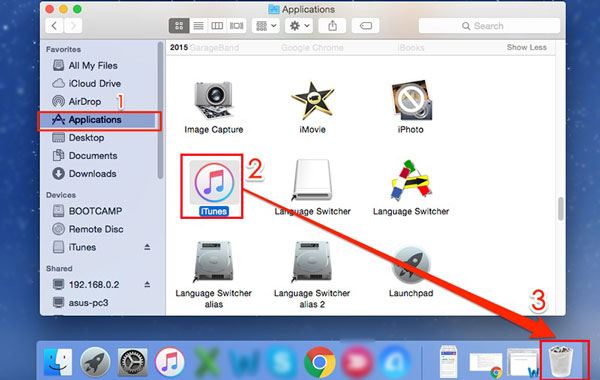 See more: If you don't want to fix iTunes, you can use an alternative to iTunes to manage your iOS data.
Fix 3: Reboot Your Devices
You can also try restarting your device. There are high chances iTunes isn't working because your devices haven't been rebooted in a very long time, or they might have been on standby for a long time. Some apps or software can also run in the background, causing these issues. Here is how to reboot your devices:
For Mac
Please choose the Apple menu, and choose the Restart option from the menu.
For Windows
On your Windows computer, look for the Start button. Then tap on the Power button. You'll find the Restart option; click on it to restart the PC.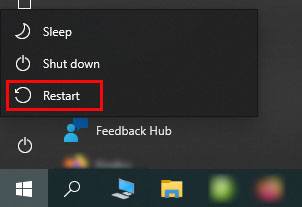 You might need: Of course, you can back up your iPhone before updating iOS or resetting it. Then you will not lose your data by accident.
Fix 4: Perform Software Update
Performing software updates is yet another option you can try out when fixing iTunes crashing problems. iTunes is a very crucial app. Anytime you experience iTunes crashing, ensure you check any available latest updates on both devices.
Using an old OS of any device can cause crashing. You should check whether your device is running on the latest updates, including your iPhone/iPad and computer. Performing software updates available can fix the issue.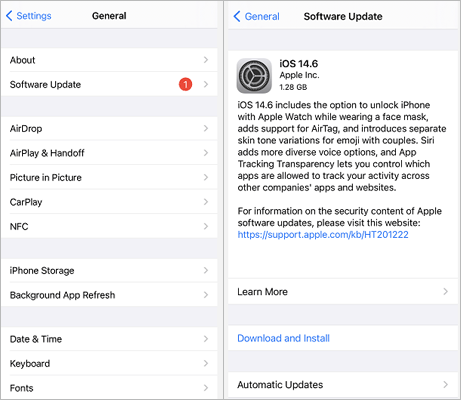 Fix 5: Get iTunes into Safe Mode
Sometimes, iTunes crashing problems can be a result of incompatible third-party plug-ins. These plug-ins hinder the normal operation of iTunes. To solve the iTunes crashing problem, run iTunes into safe mode. When into safe mode, try uninstalling any third-party plug-ins to allow iTunes to work well. To get iTunes into safe mode, do this:
01On a Windows computer, press Shift + Ctrl keys and then double-click iTunes. On Mac, press Option + Command and run iTunes.
02Then you will see a pop-up saying "iTunes is running in safe mode" displayed on the computer, and tap Continue. If iTunes works normally, please remove other plug-ins from your computer, and launch iTunes again.

Fix 6: Remove Unsafe Apps
Your iTunes may be crashing or not working as expected because some unsafe apps have been installed on your device. Unsafe apps are those apps that run in the background without your consent and are incompatible with iTunes.
Guess you need: Want to copy your MP3 files to your iPhone without iTunes? You can use other effective ways.
Fix 7: Use the Professional iTunes Repair Tool
There are many software out there that can try to fix iTunes problems on Mac and Windows computers, but it can only be temporary. The real way to solve iTunes crashes permanently is by using this professional iTunes Repair tool.
This is a professional tool for repairing iTunes as it fixes more than 100 iTunes-related problems. You can use this tool on Windows PC. The application can repair your iTunes and boost its operation. It can help you fix different types of issues like downloading issues, playlist errors, and other glitches. It's a very safe tool to use because it has been designed with the latest technology to help you repair your iTunes without having to worry about any data loss.
Main features of this iTunes repairing tool:
* Repair most iTunes issues and errors without data loss, such iTunes error 3194, error 9, error 54, etc.
* Solve connection errors when iTunes fails to recognize your iOS device.
* Compatible with all iTunes versions.
* Fix crashing iTunes with a high success rate.
Download this repair software below.

Free Download for PC
Repair iTunes via this software when it closes immediately after opening:
01Launch the iTunes Repair program on the computer, and click the System Repair tab on the interface.
02From the shown modes, choose the Repair iTunes Errors option. The program will then start checking iTunes components.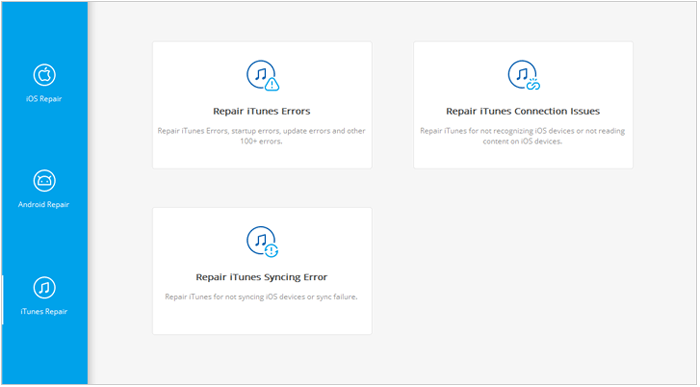 03Once iTunes finishes checking the available components, click on the Repair button to start fixing the errors. Wait for some time for the repairing procedure to finish.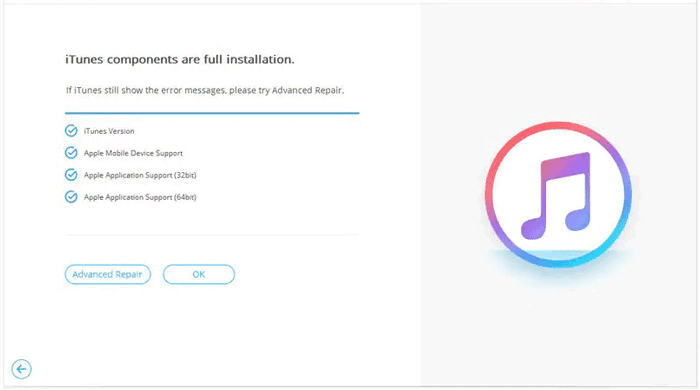 Conclusion
The iTunes crashing issue is normal and is bound to happen sometime. With the proper fixes mentioned in this post, this shouldn't be an issue anymore. The iTunes repair tool is helpful because it is safe and very effective in fixing iTunes issues. It will help you repair any iTunes-related errors and make it run smoothly on your device again.
Related Articles:
How to Transfer Music from iTunes to iPhone (iOS 16 Supported)
Fast Sync Contacts from Mac to iPhone with 4 Simple Ways (Must Read)
Connect iPhone to Windows PC in 4 Simple Ways? (Step-by-step Tutorial)
How to Fix the Problem iTunes Could Not Connect to This iPhone? (6 Effective Solutions)
How to Fix iPhone Not Syncing with iTunes [8 Fixes]
How to Fix 'iTunes Driver Not Installed' on Windows 10/11 with Foolproof Methods