"I have an iPhone 6 iOS 8.0. And I want to restore it. So I downloaded the iOS 8 firmware for iPhone 6 from this link, opened iTunes, and pressed the Shift key + Restore button. Then I chose my downloaded iOS 8.0 firmware, but I got the below error message, 'the iPhone couldn't be restored. An unknown error occurred (3194).'
I searched the internet, and some people suggested modifying the hosts' file found in this location C:\Windows\System32\drivers\etc by removing or commenting the apple.gs lines. But I still get the error. So if anyone could please advise how to restore the currently installed iOS 8.0 without updating."
- apple.stackexchange.com
Encounter the error 3194 when updating or restoring your iPhone from a computer? Don't worry. Here you will learn the possible reasons and eleven effective methods to fix the iTunes error 3194.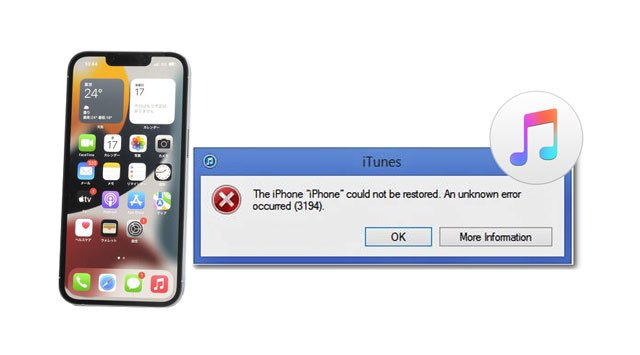 Part 1. Why Is There an iTunes/iPhone Error 3194?
Part 2. How to Fix Error 3194?
Part 1. Why Is There an iTunes/iPhone Error 3194?
iTunes error 3194 usually happens when you update, restore, or sync your iPhone/iPad/iPod touch with iTunes. When you experience an unpleasant situation, it means iTunes cannot connect or communicate with Apple servers. There are various reasons for the iTunes error 3194, including:
Malware or viruses modified the hosts' file.
Jailbreak.
iOS software issues.
Outdated iOS version.
Poor internet connection.
Blockades or proxy on the network.
Windows error.
Security software is in the system.
You might need: You can repair iTunes error 13014 without effort with the help of this tutorial. Let's check it out.
Part 2. How to Fix Error 3194?
The following listed solutions will help you quickly fix the iTunes error 3194. Since the scenarios vary from case to case, you can pick the most suitable way for your situation.
Solution 1. Update iTunes to the Latest Version
The first thing you can do when the error 3194 appears is to update iTunes to the latest version. Although it isn't the main reason and may not solve the issue, it is simple to try.
Open iTunes on your computer and tap Help > Check for Updates.
If a newer version is available, click the Install button to update it.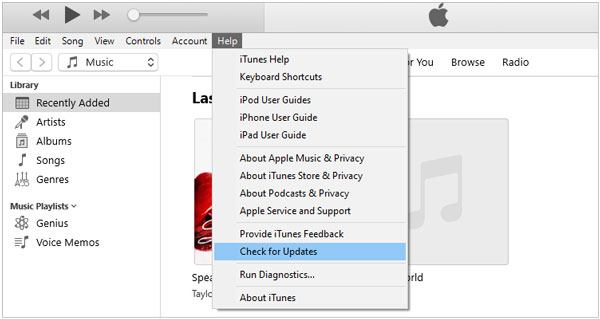 See also: When an iPhone is stuck in transferring data, please work it out with these easy steps.
Solution 2. Check Network Connection & Security Software
You can check whether something is wrong with the network or configuration files since it is often a network problem.
Ensure that the internet connects well. If you cannot search the internet, you can't reach the Apple servers, either.
Uninstall security software or disable firewalls or similar apps on your computer.
Restart the computer.
Directly connect to the modem via Ethernet to confirm the Wi-Fi isn't the issue.
Solution 3. Remotely Reset Your iPhone
Suppose your iPhone has an internet connection and the Find My iPhone is enabled. In that case, you can try erasing it using iCloud. After that, you can restore it with an iCloud or iTunes backup.
Sign in to icloud.com from a browser.
Click the Find My iPhone tab and pick your iPhone under the All Devices menu.
Tap Erase and confirm the operation.
Your iPhone will automatically reset to factory settings.
Set up your iPhone as new and restore the previous backup from iCloud or iTunes.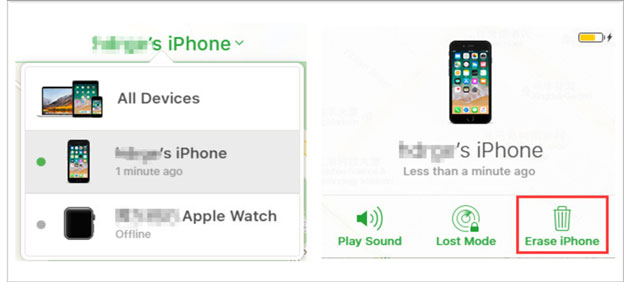 Read more: If an iPad keeps restarting itself, you can follow these tricks to fix it.
Solution 4. Change Your Hosts Files
If you are not tech-savvy, get someone to help you edit the hosts' file.
Exit iTunes from your computer.
Open the hosts' file. On a Mac: run the Terminal program > enter sudo nano/private/etc/hosts > tap Return; on a Windows PC: go to System32\drivers\etc > double-tap the hosts file.
Type your password for login to the computer if asked.
Navigate to the host file entry gs.apple.com. The host file is not a problem if you don't see this. You can jump to other methods.
Add # and a space to the beginning of the gs.apple.com line.
Save the file.
Close the file or the Terminal program.
Reboot your computer.
Update or restore your iPhone with iTunes again.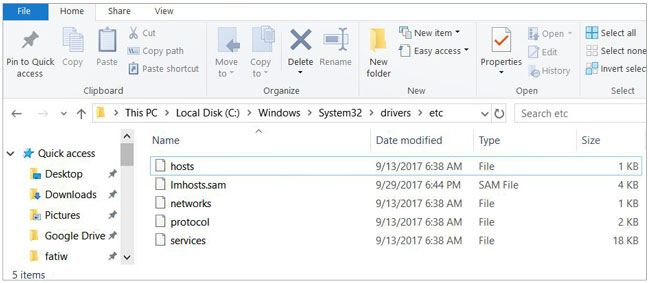 Tips: How to get an iPod touch out of Recovery Mode? You can utilize these fixes.
Solution 5. Restore or Update iPhone from Another Computer
If the above tips don't work, you can try updating or restoring your iPhone using a new computer. It might work. It will prove that the computer isn't a problem if it doesn't.
Solution 6. Reset TCP/IP on Your Computer
Assume you have installed TCP/IP filtering, firewall, or security software on your computer. You can try the following steps to resolve the error 3194.
Configure or uninstall the security software from your computer temporarily.
Ensure that you have a stable and working network.
Remove the internet router not manufactured by Apple. First, disconnect your computer from a wired or wireless router and connect it directly to your modem using an Ethernet cable. Second, restart the computer and modem and contact your internet service provider for more details.
Update or restore your iOS device again.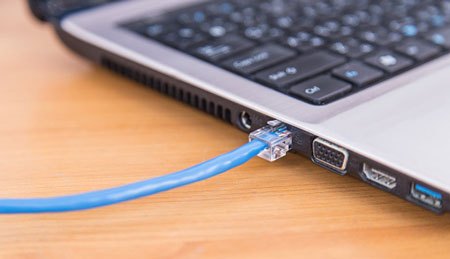 Solution 7. Update the Firmware on Your PC
Click the Start button at the lower-left corner of your Windows PC.
Open the Control Panel > Hardware and Sound > Device Manager > search for and open the disk drives.
Tap the disk drives and record the model number.
Search and download the latest firmware from your PC's official website.
Install the firmware on your PC and close the tab when finished.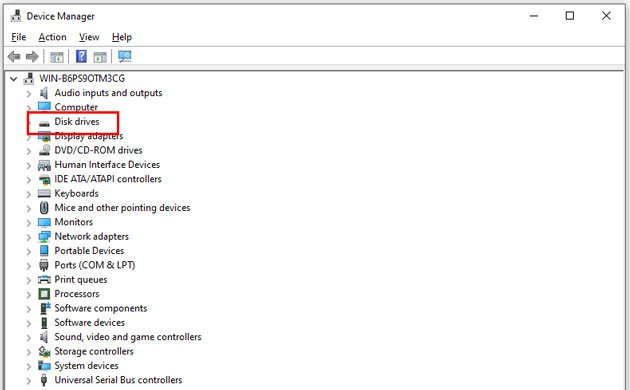 Solution 8. Disable the Windows Firewall Settings
As mentioned above, the Windows firewall or antivirus software may block the iTunes connectivity to Apple servers. Thus, you can temporarily disable the firewall or security software from your device to remove the error 3194.
Solution 9. Create a System Restore Point on Your Windows PC
Click the Start menu at the bottom-left corner of your computer.
Search for and open System Restore.
Select the Recommended settings or Select a restore point option.
Tap Next and follow the wizard to continue.
Once done, close the tab.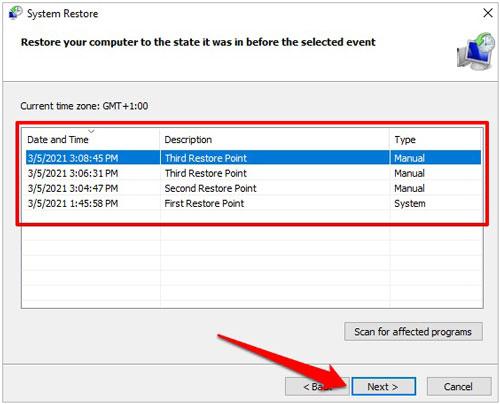 Solution 10. Fix iPhone 3194 Error with iOS Repair (Recommended)
If you are here, the error 3194 may still exist on your computer without a termination. So, we recommend you try iOS Repair - the professional tool to fix numerous iOS system issues like iTunes error 3194, error 4005, etc.
The highlights of iOS Repair:
Fix the error 3194 to normal without data loss.
Repair the screen issues and iOS mode errors like frozen screen, blue/white/red/black screen of death, stuck in Recovery/DFU mode, etc.
Easy and safe to use.
Support iOS 16 and the latest iPhone 14/SE (3rd generation)/13 Pro Max/13 Pro/13/13 mini.
How to fix error 3194 successfully?
1. Install and open iOS Repair on your computer. Next, plug your iPhone into the computer using a USB cable and tap More tools > iOS System Recovery on the interface.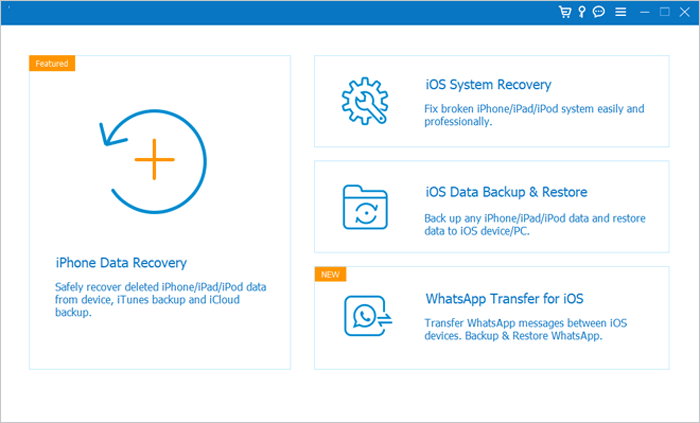 2. The app will automatically detect the iPhone error 3194 and display it on the interface. Afterward, click Start to proceed.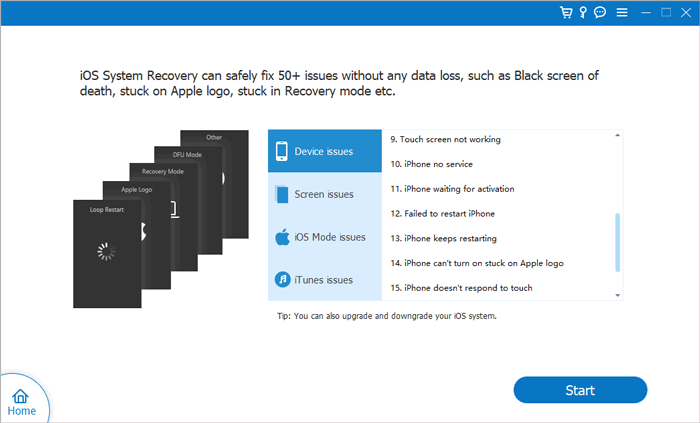 3. Check and confirm the device information. If necessary, choose the correct information from the drop-down lists. Later, click Repair to fix the error 3194 automatically.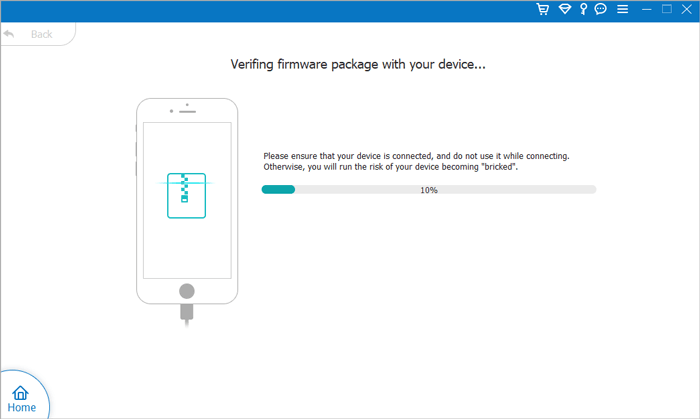 Further reading:
How to Fix iPhone/iTunes Error 56 Quickly? (Ultra Tutorial)
13 Easy Tricks to iPhone/iPad Error 4013 or Error Code 4013
Solution 11. Ask Apple Support from Help
Lastly, if nothing works for repairing the error 3194, you can get to Apple Support for help. Just make an appointment from support.apple.com/repair before visiting the nearest Apple Store. Then, follow any suggestions the Apple technicians give to you.
Closure
We hope the above troubleshooting measures will fix the iPhone/iTunes error 3194. Meanwhile, we recommend you try iOS Repair directly if you seek a higher success rate. It is easy, fast, and safe to resolve the problem automatically. Even if it doesn't fix the issue, you won't lose anything from your device. And you can also go to the nearby Apple Store to inspect and repair the system error.
Finally, if you find this tutorial helpful, please share it with others.
Related Articles:
How to Fix the iPhone Backup Problem - Not Enough Space on Computer? (Proven Tips)
Troubleshooting for 'iPhone Cannot Be Used Because It Requires a Newer Version of iTunes' on Windows & Mac
How to Fix iPhone Not Syncing with iTunes? (8 Fixes)
iPhone Software Update Failed: How to Update to iOS 16/15 Smoothly?
Troubleshoot iPad Stuck in Recovery Mode with Five Effective Ways
13 Ways to Fix and Avoid iPhone Stuck on Spinning Wheel Issue