Is the phone screen glitching issue keeping you on your toes? Before you start panicking, check out this guide on how to solve screen glitching problems with easy ways. The devices we own these days are like mini-computers. That's why the phone glitching problem has become more rampant, with many people posting questions like "Why is my phone glitching" on the internet.
The underlying cause for such an issue may vary. If you're facing such a problem, this guide will help. Continue reading to know what to do.
Part 1. Why Does My Phone Keep Glitching?
Below are several reasons why your device may glitch suddenly:
Problematic apps - Often, certain applications need high resolution to operate and can cause glitching issues on the phone.
Software problems - This is one main reason for phone screen messing up problems. Mostly, your device screen may glitch due to outdated software. Some of the application bugs may also lead to glitching screens.
Virus/Malicious software - You may have mistakenly installed unknown malicious software and viruses on the phone, causing the device to glitch.
Physical damage - Another culprit that'll make the phone screen glitch is physical damage. This happens after dropping the phone on a hard surface, power surge, water damage, etc.
Part 2. How to Fix a Glitching Phone Screen
What to do if your phone is glitching? Worry not. There are several troubleshooting tips you should try out and hopefully be able to resolve the problem. Here are the most effective fixes:
2.1 Restart Phone
Believe it or not, a simple restart can help resolve the system problems on a mobile phone. Normally, a restart closes down apps and systems, giving it a fresh start. Therefore, if your phone keeps on glitching, you should restart it. Here's how to restart a phone to fix the glitching problem:
iPhone
Step 1. Hold the "Power" button and release it when the "side to power off" appears on the screen.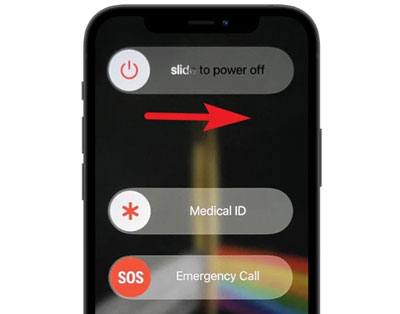 Step 2. Drag it to turn off the device.
Step 3. Turn it on after a few seconds.
Android
Step 1. Press and hold the "Power" button.
Step 2. Choose the "Restart" option displayed.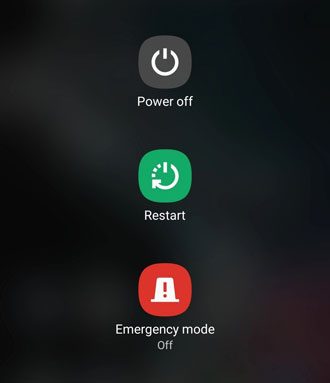 Read More:
How to Fix iPhone Clicking on Its Own in 11 Practical Ways?
Android Phone Keeps Turning Off Randomly? 15 Fixes Here
2.2 Make Sure the Phone's Software Is Updated
Outdated software will cause glitches on your phone. Ensure your device is operating on the latest version.
iPhone
Step 1. Head to the Settings menu on your phone.
Step 2. Find "General" and click on "Software Update". If there's an update, download then install it on your phone.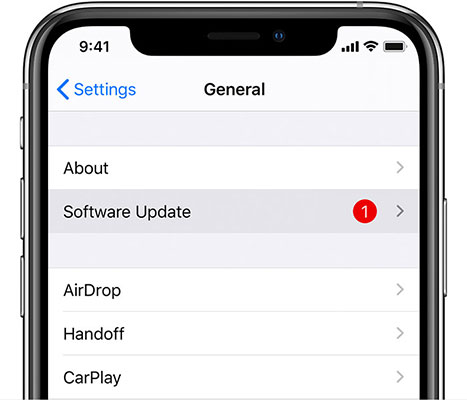 Android
Step 1. Open the Settings application and click "System" and "System update".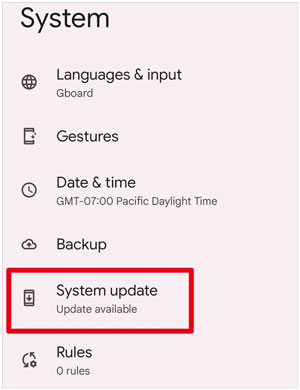 Step 2. You will find the update status and update if there are updates available.
2.3 Boot Phone Into Safe Mode
Why is my phone glitching so much? Sometimes, the device's screen glitches when opening an app. You should boot the device to safe mode to check if third-party apps are the cause. Safe mode does not lead to data loss. It's just a diagnostic feature that can help solve the issue. You will get back to normal experience after checking if everything is okay. Here is how to stop your phone from glitching through safe mode:
iPhone
Step 1. Switch off iPhone and turn it on by pressing the "Power" key for some time.
Step 2. Press the "Volume Down" key to show the Apple logo when the device lights up.
Step 3. After the device boots, it'll go to safe mode. You can remove tweaks or themes causing the problem.
Android
Step 1. Hold the "Power" button and tap the "Power off" button.
Step 2. You'll see a warning in the safe mode and click "OK". If the flickering issue is due to a bad app, it will be turned off in safe mode.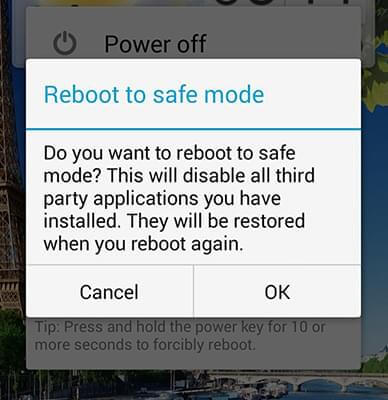 Step 3. Exit the safe mode by holding the "Power" key and now choosing the "Restart" option.
See Also:
How to Fix iPhone Grey Screen of Death By Yourself? (8 Solutions)
iOS 16 Bugs: Fast Repair iOS 16 Beta Issues with Easy Fixes
2.4 Perform a Hard Reboot
If the screen glitching issue is still not resolved, you should try a hard reset. This varies on different iPhone models.
iPhone
For iPhone 8 and up models: Press and quickly release the "Volume Up" key. Do the same with the "Volume Down" key. After that, press the "Power" key and release when you see the Apple logo.
For iPhone 7 & 7+ models: Hold the "Volume Down" + "Power" keys until the Apple logo shows on the screen.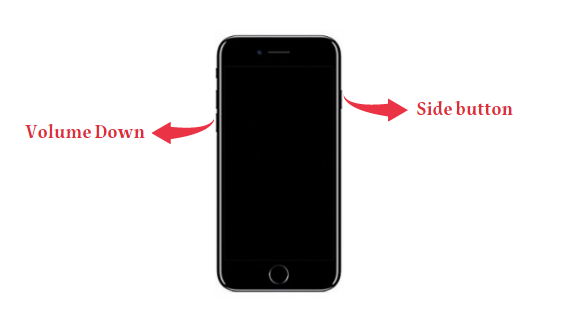 For iPhone 6s and earlier models: Hold the "Power" + "Home" keys together and release them when you see the Apple logo.
Android
Hold the "Power" + "Volume Down" keys for 10 seconds to hard reset it.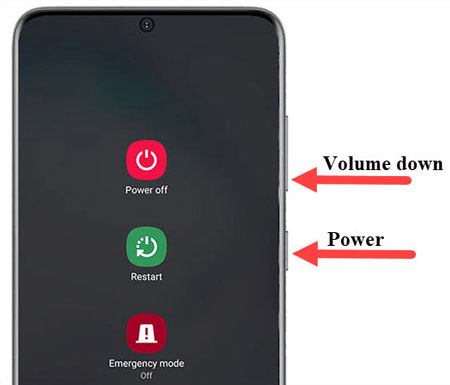 Can't Miss:
iPhone Blue Screen of Death? Here are 7 Easy Ways to Fix
How to Fix Android Touch Screen Not Working - Can't Unlock Issue In Minutes? (15 Tips)
2.5 Reduce Screen Brightness
Reducing screen brightness is another great fix to phone glitching problems since the device will consume less power. It doesn't strain your screen, which may reduce the glitching. Here's how to lower screen brightness:
iPhone
Step 1. Open the Settings app, click "Accessibility", then scroll to "Display & Text Size".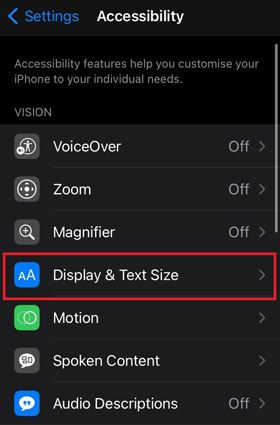 Step 2. Drag the "slider" bar under the brightness option to the left to reduce the screen brightness.
Android
Step 1. Open Settings and click on "Display & brightness".
Step 2. Click on "Auto brightness" and turn it off.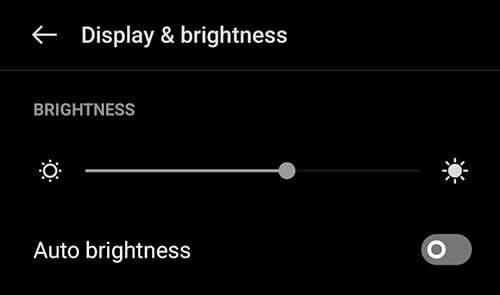 2.6 Clear App Cache and Data
It is also advisable to clear the apps' data and cache to help solve the glitching problem. Here's how to make your phone stop glitching:
iPhone
Step 1. Open Settings on your iPhone and locate the app to clear cache and data.
Step 2. On this page, you will find "Clear History and Website Data". Click on "Clear History and Data" to clear the cache and data of the app.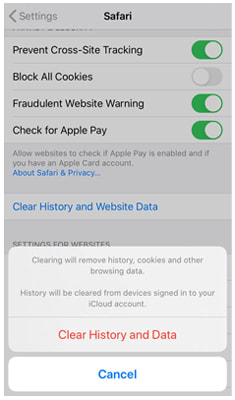 Android
Step 1. Head to Settings and choose "Apps". Proceed to "Manage Apps" and find an application causing the issues.
Step 2. Click on it, then click on "Storage".
Step 3. Tap on "Clear cache".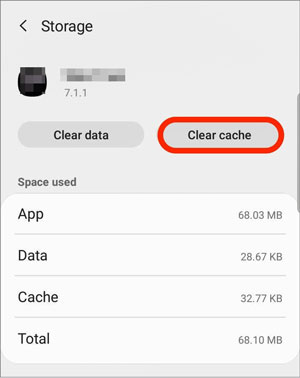 May Like:
Why Is Screen Mirroring Not Working? Repair It with Easy Methods
[iOS & Android] Why Is My Phone Hot and Losing Battery & How to Fix?
Part 3. Professional Way to Fix Glitching Problem on iOS Devices
How to get rid of a glitch on your phone? The best way to fix glitching on iPhone devices is to use reliable software like iOS System Recovery. It's a reliable tool specially designed to repair system issues in iOS devices. If the glitching results from system problems, this is the tool to use and fix the problem like a pro.
Whether your iPhone is glitching, stuck in headphone mode or the Apple logo, water damaged, black screen of death, etc., iOS System Recovery is the ultimate tool to restore your device to a normal state.
Key features of iOS System Recovery:
Below are steps on how to get your phone to stop glitching:
01Download iOS System Recovery on the computer and install it. Launch it and tap on the "iOS System Recovery" button.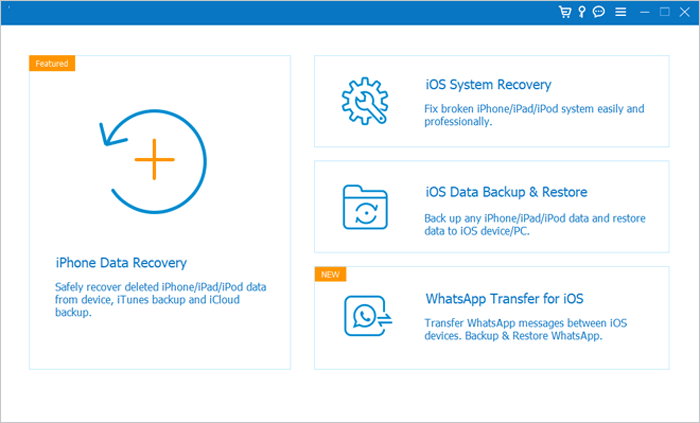 02Click the "Start" button to fix the iPhone glitching issue.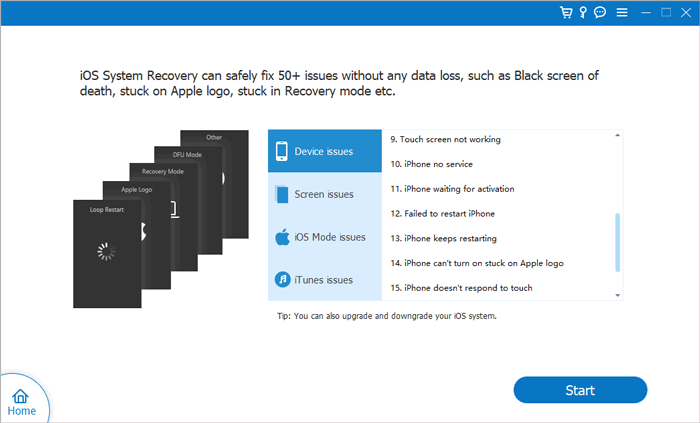 03Boot the phone to recover mode and tap the "Repair" tab to download iPhone firmware. After downloading the firmware, iOS System Recovery will start fixing iPhone glitching issues.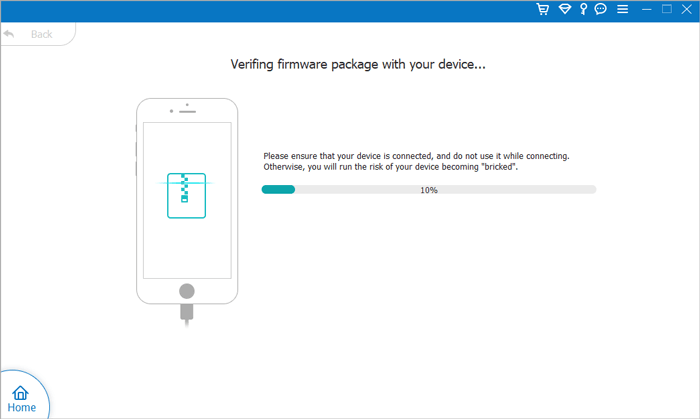 Conclusion
This article has discussed effective ways to fix screen glitching problems on Android and iPhone and the causes of such issues. Hopefully, you can now fix the issue without a problem. We recommend using iOS System Recovery to fix glitching problems on iPhone devices. It is a professional tool that fixes iOS system-related problems with ease.
Related Articles:
9 Tricks to Fix iPhone White Screen of Death without Effort (Updated)
What If My iPhone 14/13/13 Pro/12 Screen Is Yellow? Here's The Fix!
10 Methods to Fix iPhone Text Messages Disappeared Issue in 2023
How to Unlock iPhone with Unresponsive Screen? [Full Guide]
Stop iPhone Screen Flickering: Troubleshooting Tips and Tricks