One of the greatest inventions of Samsung is Smart Switch, a tool that helps users transfer files to new devices. Smart Switch was primarily designed to assist users in sharing data with Samsung Galaxy products. This tool works well with most modern phones and transfers data efficiently and safely. So, does Smart Switch Need Wi-Fi to transfer data?
Perhaps you also want to know the answer to the question, but don't worry; we're here to answer it. What's more, we will show you the detailed steps for using Smart Switch. Let's go.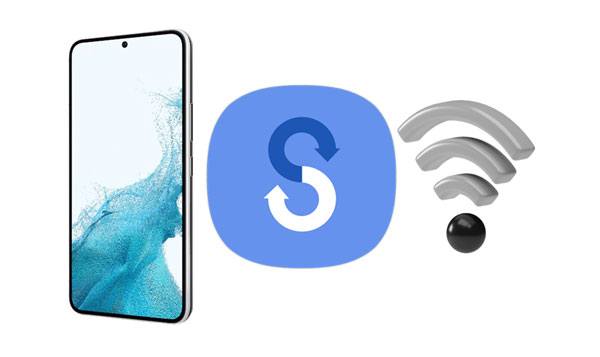 Part 1: What's Smart Switch? Does Smart Switch Need Wi-Fi to Send Data?
Smart Switch is a data transfer tool from Samsung. The app's user-friendly interface makes it easy to transfer your user accounts, media, call logs, contacts, and other important data from an existing phone to the new Samsung Galaxy device.
So, do I need Wi-Fi for Smart Switch? Yes, you need. Smart Switch needs Wi-Fi connectivity to transfer data from one device to another, not the internet. You can use a USB cable or Wi-Fi connectivity which turns on automatically once you select the receiving or sending data options.
Part 2: Why Is the Smart Switch Wireless Transfer Method Mostly Preferred?
High speed. The smart Switch transfer method using Wi-Fi is incredibly fast. Sometimes its speed usually hits 10.5MB/s.
User-friendly. Smart Switch is easy to use because you don't need to have a USB cable plus the Wi-Fi connection happens automatically. This makes data transfer simpler and more convenient. You don't need to deal with cables that could disconnect anytime.
Read also: Transfer Photos from Android Phone to USB Flash Drive [3 Ways]
Part 3: How Does Samsung Smart Switch Share Data via Wi-Fi and USB?
The Smart Switch application enables you to easily transfer your settings, files and contacts from your existing tablet or smartphone to a new Samsung phone. You can transfer using Wi-Fi or a USB cable.
3.1 How Smart Switch Transfers Data Over Wi-Fi?
Step 1: Download and launch the Smart Switch application on both phones and connect both phones to Wi-Fi.
Step 2: Click "Start" on the old phone and "Receive" on the new smartphone. Then choose "Wireless" on the two phones to enable them to connect automatically.
Step 3: On the sending smartphone, select all the data and files that you wish to transfer. Click "Transfer". Your data will now be copied to the new phone.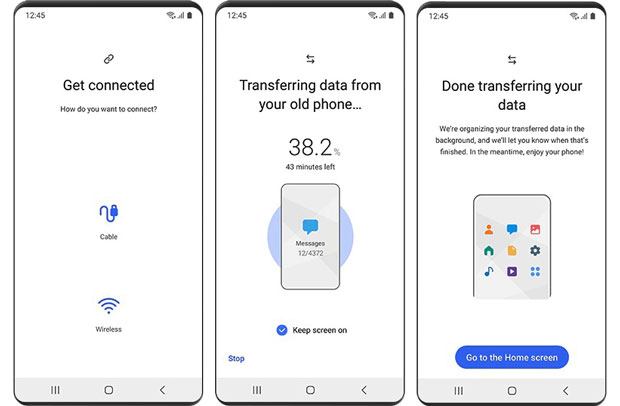 3.2 How Smart Switch Share Data via USB
Step 1: Download and launch the Smart Switch application on both the new and old devices. Click "Start" on the old phone and "Receive" on the new smartphone.
Step 2: Select "Cable" on both phones and follow the on-screen instructions to connect the phones using a USB cable and connector.
Step 3: Select "Send" on the old device and choose all the data and files that you wish to transfer. Tap "Transfer", and all your data will now be copied to the new Samsung phone.
You might need: Want more efficient ways to transfer data between Android devices? Let's read this article. It has 9 ways for your reference.
Part 4: How to Transfer Files Without Samsung Smart Switch?
Developers have designed mobile applications that can compete with Smart Switch regarding data transfer. In fact, there are many software and tools that outdo Smart Switch because they have higher transfer speeds. Others allow you to send some data that Samsung Smart Switch can't send.
4.1 Transfer Data Without Samsung Smart Switch Using SHAREit
SHAREit mobile app is among the most popular data transfer apps in the world. It transfers files as high as 200MB per second, making it faster than other transfer apps like Bluetooth. SHAREit is good for transferring all kinds of data, including apps, documents, photos, videos and music. It uses a hotspot to transfer data, which implies you don't need a USB cable.
The following are the steps you should follow to transfer your data wirelessly via SHAREit:
Step 1: Download the app from Google Play or App Store. Install and open it on both smartphones.
Step 2: On the old phone, click "Send"; and tap "Receive" on your new Samsung phone.
Step 4: Choose the data or files you want to transfer and click "Next" on the sending phone. Then you will see the search screen. When your device appears, tap on it to connect. Then the files will be sent to the target phone.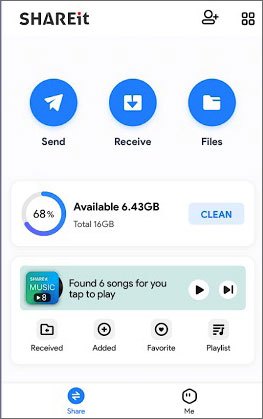 See more: 5 Best Ways to Transfer Music from Android to Android (Easy and Helpful)
4.2. Share Files Without Smart Switch via Dropbox
Dropbox is one of the web service and cloud service apps used by many to store, share and backup all types of data. It supports many types of data and can save and upload documents while allowing you to create a link for other people to access the files. Below are the steps you should follow to transfer data through Dropbox without Smart Switch:
Step 1: Download the Dropbox mobile application on both devices. Install and open the application and make sure there's strong internet.
Step 2: Sign in to your Dropbox account. Then click "Upload photos or videos" or "Upload files" to select the files from your current phone, and save them to Dropbox.
Step 3: Open the app on the receiving Samsung phone and log in with the same details from the old (sending) smartphone. All the folders and files you backed up will now be accessible on the Samsung phone.
Step 4: Download the data to your phone.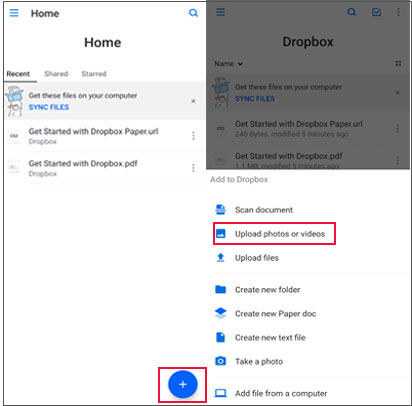 See more: You can also copy videos from Android to Android without losing quality.
4.3 Using Coolmuster Mobile Transfer [Best]
If you want an easier way to share files between phones, Coolmuster Mobile Transfer is a reliable option for you. It helps you to send your data from one smartphone to another in the safest and simplest way. Moreover, it is compatible with most iOS and Android devices, including Motorola, Google, Sony, LG, HTC, Samsung, and more.
In addition, you can transfer your photos, contacts, videos, music, apps, and the like from Android to Android. This software support Wi-Fi and USB connections for Android devices. Thus, you can finish the data migration without hassle.
Main features of Coolmuster Mobile Transfer:
* Smoothly transfer data from Android to Android.
* Easily transfer iPhone contacts, pictures, text messages, and more to Android.
* Support different data types, including SMS, contacts, videos, photos, documents, SMS, etc.
* Allow you to select desired file types before the transfer.
* No ad or data loss.
Download this software below.
How to transfer data using Coolmuster Mobile Transfer without Smart Switch:
01Install the Software
Once you have installed and launched this app, open it. Tap "Mobile Transfer" on its main interface.
02Connect Two Smartphones to the Computer Over Wi-Fi
Click the "Can't recognize the device" icon from the bottom right section of your screen. After that, click "Connect via Wi-Fi" from the pop-up window.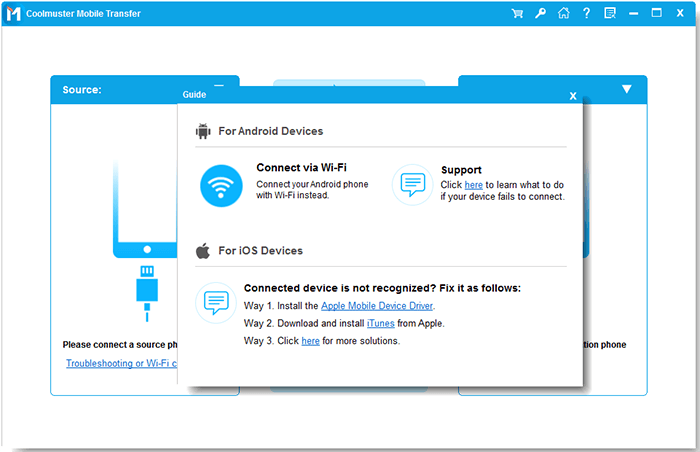 03Download an App For Connection
Download the Android version of Coolmuster Android Assistant on the two smartphones and install it. Run this app on your Android phones and computer. A QR code will appear on your computer.
Using the Coolmuster Assistant app on your two smartphones, scan this QR code to establish a connection. You will receive a notification on the PC for a successful connection.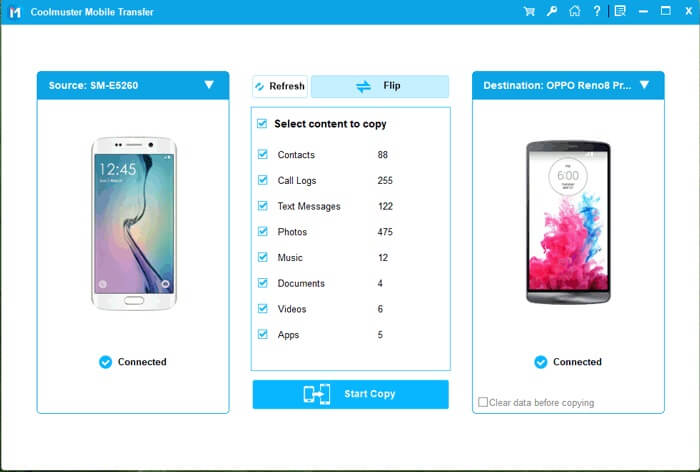 04Transfer Data from One Phone to Another
Choose the data you want to transfer and select "Start Copy" to begin the transfer.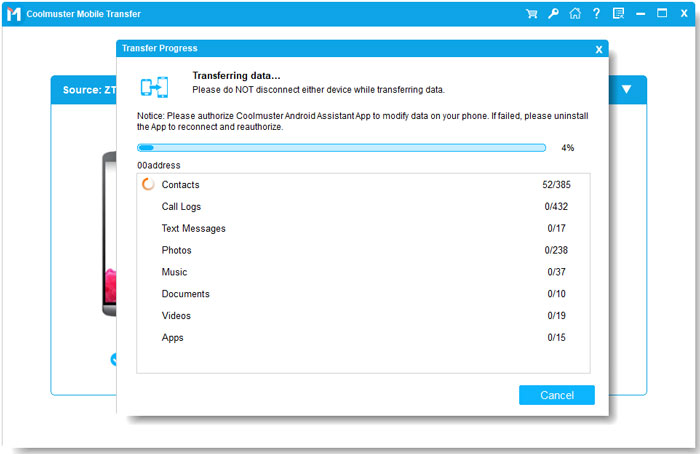 Ending Words
You now know that Smart Switch requires Wi-Fi connectivity and not a Wi-Fi network. Besides, it can still use a USB cable to share files with Samsung Galaxy devices. If you don't like using it, you can also choose other methods, like Coolmuster Mobile Transfer. It is an efficient tool for moving data, and it is compatible with more mobile phones, including iPhone, Samsung, and other Android devices.
Related Articles:
How to Transfer Files from Xiaomi to PC with or without USB? [5 Easy Ways]
[Solved] How to Update iPhone without Wi-Fi? (iOS 16/15/14/13 Supported)
How to Share A Wi-Fi Hotspot on Android Phone
How to Transfer Files from Android to PC over Wi-Fi? [6 Ways]
[SOLVED] How to Connect Android Phone to PC through Wi-Fi?
How to Transfer Text Messages from Android to Android (6 Methods)