It is a convenient way to reduce video size to compress MP4 online without having to download and install third-party software. If you want to compress videos without spending a lot of money and without downloading any software, a free online compressor can be of great help. This article compiles effective ways to compress MP4 videos to smaller sizes online for free. Find out more below.
Part 1. What's the Best File Compressor Free & Offline? [Recommended]
Video Converter Ultimate is an all-in-one solution perfect for compressing, converting, and editing MP4 files. The software is available on Windows and Mac devices.
It uses the best video enhancer technology to maintain or improve the quality of your compressed MP4 files. It features the latest processing engine translating to the fastest MP4 video file compression speeds without affecting quality.
The MP4 compressor tool allows you to set the file output format, adjust the resolution, narrow the file size, rename the video, and change the bitrate effortlessly. It also allows you to preview your MP4 before compression. Besides MP4 formats, Video Converter Ultimate supports compression in multiple other formats, such as AVI, MOV, WMV, MP3, FLAC, WMA, etc.
Features of Video Converter Ultimate
Compress videos and audio files in over 1,000 formats.
Edit video effects using a wide range of video editing features and tools.
Support batch compression and processing.
Here is how to compress MP4 files using Video Converter Ultimate
01Download, install, and launch Video Converter Ultimate to your computer. Select Video Compressor from the toolbox and upload the MP4 files you wish to compress.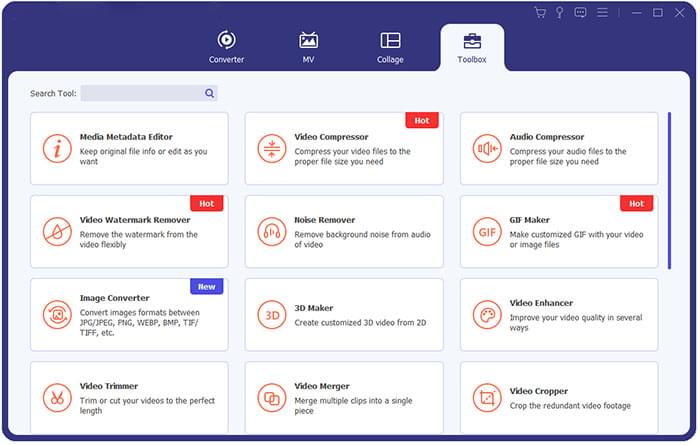 02Adjust the output file parameters and the destination folder. Then click Compress to begin the MP4 compression. Find the compressed file once the process is done.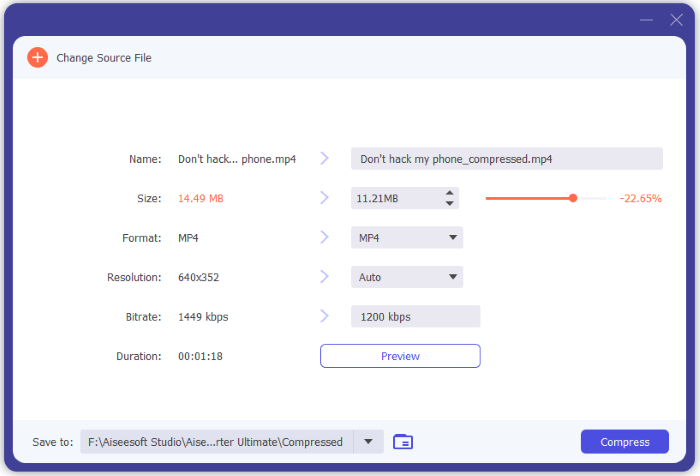 Read more:
How to Convert 4K Video to 1080P Without Losing Quality
[Updated] Exploring the Best Discord Video Compressor Software
Part 2. What're the Best MP4 Compressors Online?
Here're some of the best web tools for you to compress MP4 online freely. Read and check which one suits your needs most.
Note: Some of the compressors online might add a watermark to your compressed video, and you'll have to pay for the Premium version to remove it.
What's more, some of the compression experiences online might fail since your file's already compressed to the minimum size.
#1 VEED.IO
VEED.IO is one of the most popular, reliable tools that can help you compress MP4 files online. It's also a popular tool for creating and editing videos on the cloud without spending a dime.
You can use VEED.IO to compress videos in multiple formats and different resolutions. Here is how to compress MP4 online for free using VEED.IO.
Step 1: Click Video Compressor from the Tool list at the bottom of its official website and upload the video you wish to compress to VEED.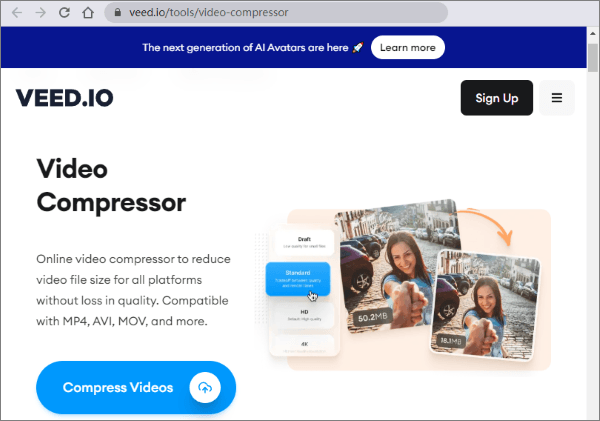 Step 2: Customize your video compression settings. Adjust your video's resolution in the compression options. In addition, you can also adjust the bitrate and frame rate in the Advanced Settings.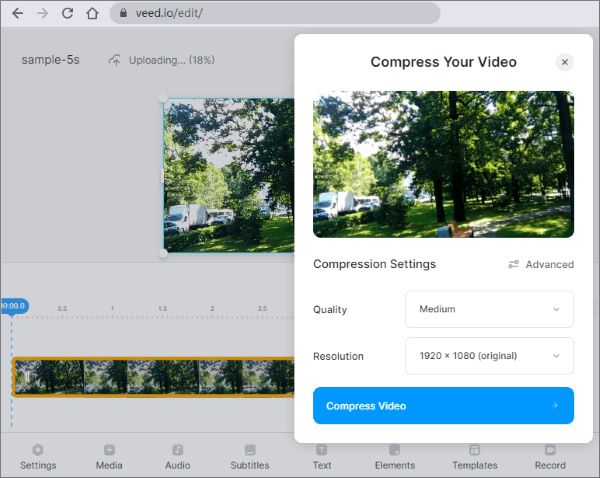 Step 3: Hit Compress Video to start the MP4 compression online. Once the compression is done, you can keep editing your videos using VEED's video editing tools or export your video in MP4 format.
#2 Flixier
Flixier is a web-based video editor that you can use to compress MP4 files for free. Since it is browser based, you can use it across different OS systems and devices.
Here is how to compress MP4 online using Flixier.
Step 1: Choose Video Compressor from Flixier Tools. Add your MP4 files to the free online compressor. Click on the Choose Video button, then browse your device for the MP4 file you want to compress.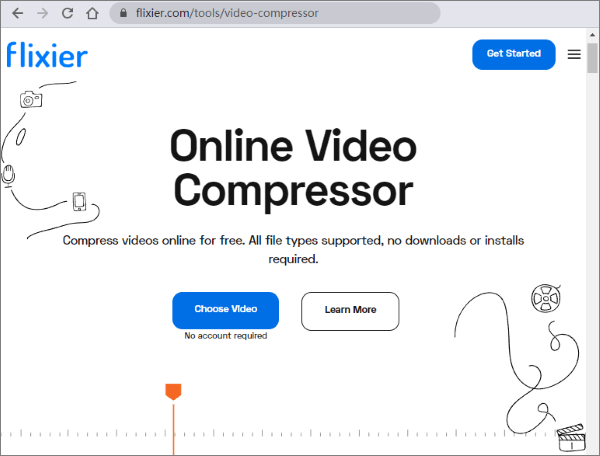 Step 2: Set your video compression settings from the next page. You can reduce your video's bitrate, framerate, or resolution.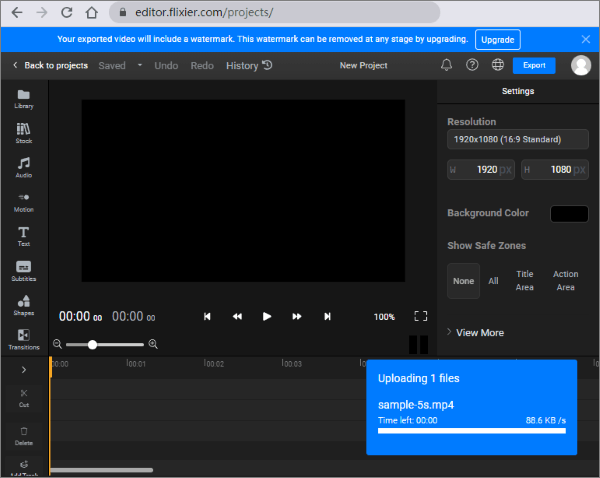 Step 3: Click the Compress video button. Once the video is compressed, click download to access the compressed MP4 file offline.
#3 MP4COMPRESS
MP4COMPRESS is a free file compression tool available online. The free video compression tool is one of the easiest tools to compress MP4 online for free with a simple layout and simple steps.
Follow these steps to compress MP4 online using MP4COMPRESS.
Step 1: Click on Select file... to add the MP4 file you wish to compress, then click on the Upload Video File.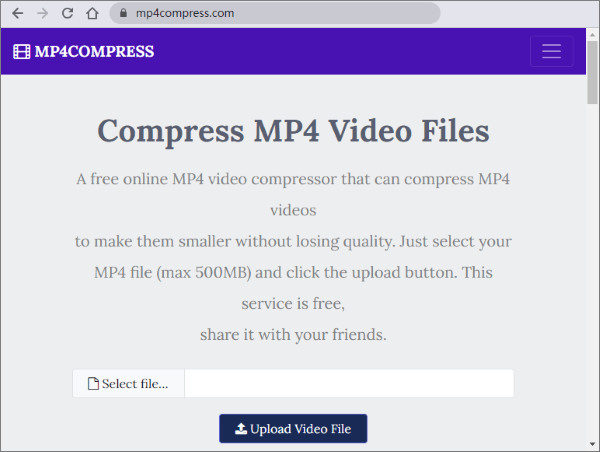 Step 2: Once the file has been uploaded, MP4COMPRESS will compress the MP4 file. Click the Download File link to access your compressed MP4 file.
#4 Media.io
Media.io is an alternative free MP4 compressor available online. It has a simple layout, allowing you to compress videos without struggling to figure out where the buttons are. However, Media.io has a file size limit of 500MB when uploading for online processing.
Here is how to compress MP4 online using Media.io.
Step 1: Click Compress MP4 to upload the MP4 Files you wish to compress.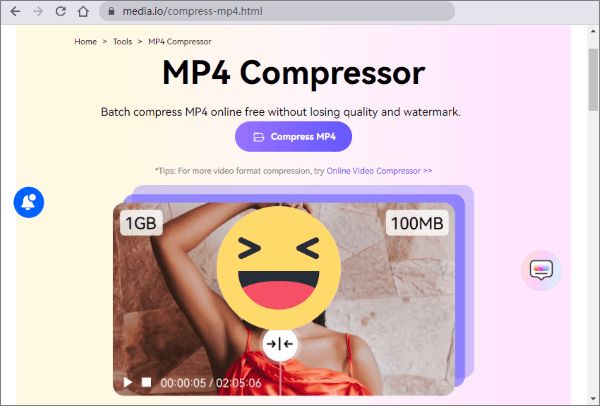 Step 2: Set the Compressed Parameter and the MP4 settings, then press the COMPRESS button to reduce MP4 size.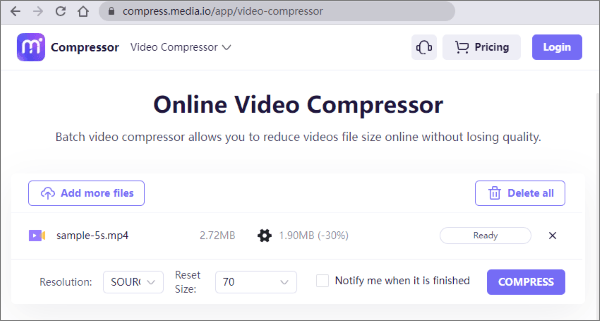 Step 3: Download the compressed MP4 file to your device or save it to your cloud storage (Dropbox/Google Drive).
#5 Kapwing
Kapwing is a free compress-MP4 online tool that leverages powerful tools like AI to enhance process outputs. You can use Kapwing to compress MP4 files for free without having to download external software.
Here is how to compress MP4 online using Kapwing.
Step 1: Open your preferred browser and navigate to Kapwing's website; then find the Compress Video tool. Click Compress video to upload your MP4 File. Customize your output video settings, then start compression.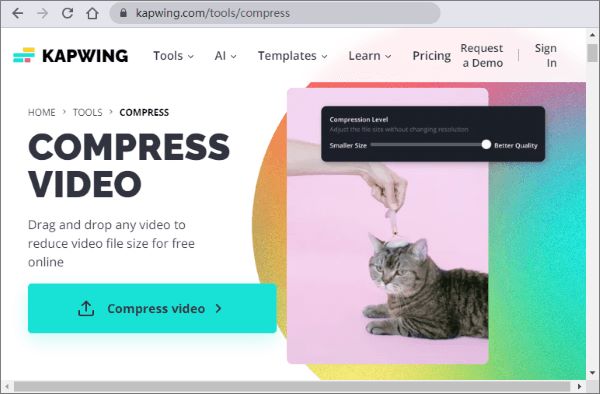 Step 2: Export as a compressed MP4. Click Export Project from the top right of the dashboard. A dropdown will appear with a section called Compression Level. Choose how much MP4 compression you'd like using the slider.
#6 ZAMZAR
ZAMZAR is another free video compressor available online. You can use this online tool to compress your MP4 video files and other file types and formats. ZAMZAR is easy to use with a few short steps to compress MP4 online.
Here is how to compress MP4 online with ZAMZAR.
Step 1: Click Choose Files to open file upload options and upload the MP4 file you wish to compress.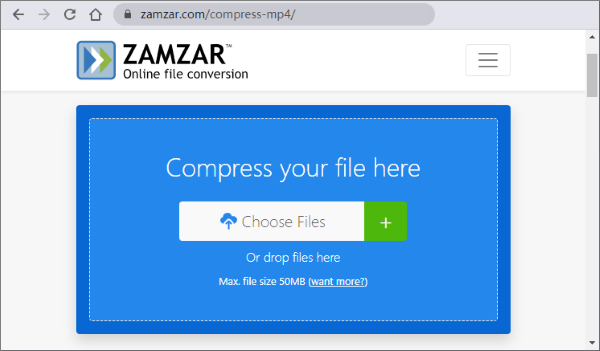 Step 2: The free online MP4 video compression will automatically start. Download the compressed file when the compression finishes.
#7 Online Converter
Online Converter is another excellent option to compress MP4 file sizes without watermark online for free and without losing video quality. This free video compressor can compress various video files and formats, including 3GP, MKV, WMV, MP4, AVI, FLV, MOV, etc.
Follow the steps below to compress MP4 online for free using Online Converter.
Step 1: Click on the Choose File button to upload the MP4 file for compression.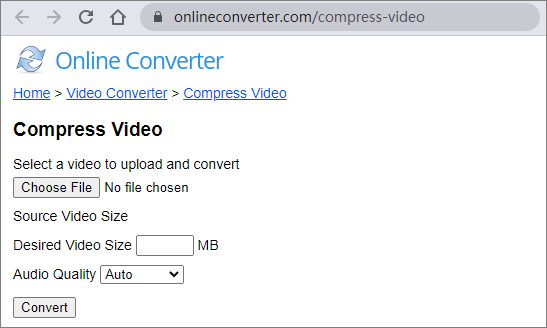 Step 2: Customize the desired video size, then click Convert to start the MP4 file compression.
Step 3: Once the compression is done, the online compressor tool will redirect a web page to the compression results.
#8 Clideo
Clideo is another web app that allows users to compress MP4 files to smaller sizes online for free. However, it compresses files with a watermark (you can choose to upgrade to the premium package to compress MP4 without the watermark). Clideo has a straightforward interface and easy conversions.
Here is how to compress MP4 vida eo to a smaller size for online for free using Clideo:
Step 1: Go to the Clideo website. Click the Choose file button to choose a file from your device. Alternatively, you can select a file from Google Drive, or Dropbox.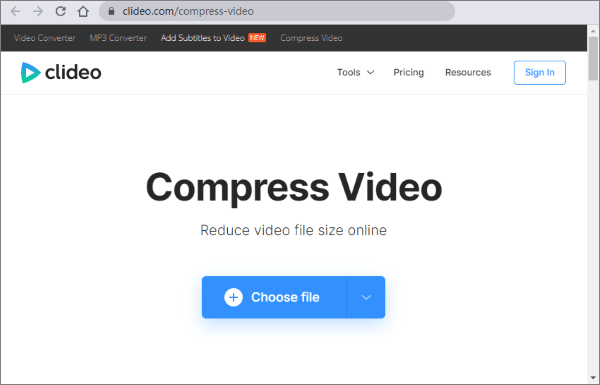 Step 2: Once you've selected your MP4 file, compression will start automatically.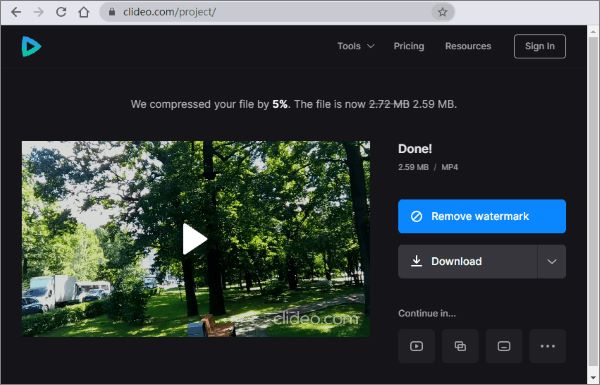 #9 FreeConvert
FreeConvert is a free video compression tool with a generous file size limit of 1 GB. It supports MP4 and multiple other video formats.
FreeConvert gives users two reduction options instead of one, unlike other compressor tools. It allows you to set a preferable percentage for reducing your MP4 file size. Unfortunately, this may affect the bitrate, lowering the video quality but may maintain its resolution.
You can choose to reduce the resolution to reduce the file size. Here's how to compress MP4 free online with FreeConvert.com.
Step 1: Open the FreeConvert.com website. Click Choose Files to upload the video you want to compress.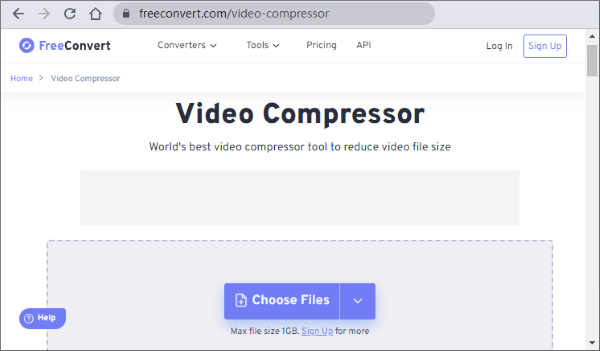 Step 2: Click the Cogwheel icon to access the advanced options for the output video settings. Drag the Target Size slider to customize the desired compression value. Click Apply Settings to save your changes. Click Compress Now to begin file compression. Lastly, click Download MP4 to save your compressed MP4 file to your local storage.
More interesting articles:
How to Compress a File to Save Space Without Losing Quality? [Hot]
How to Compress Photos on iPhone? 4 Ways to Reduce Photo Size
The Bottom Line
Compressing MP4 files online is a simple and effective way to reduce file sizes without the need for additional software. By following the steps outlined above, you can effortlessly compress your MP4 files, making them more manageable for storage, sharing, and uploading to various platforms.
A reliable online MP4 compressor tool can help you configure the settings to your preference. If you're looking for the best way to compress MP4 files for free, Video Converter Ultimate is the best tool. Download Video Converter Ultimate to compress MP4 videos freely.
Related Articles:
How to Convert AVI File to MP4? Solved in 5 Effective Ways
12 Best Video Converter Software for Windows 11/10/8/7 (Free & Paid)
12 Best Games Video Editors - Edit Videos without Effort [Updated]
5 Surprisingly Easy Ways to Transfer Videos from PC to Android
10 Amazing MP4 Screen Recorder Options: Record MP4 Videos Easily
10 Hot MP4 Video Editors - Edit MP4 Videos with Powerful Features