In this modern era, employee location tracking has become a big part of the work culture. With many spying tools available, it is no longer difficult for employers to know where you are. It is understandable that the employer would want to know where you are, but is it okay for them to track your phone? Even though they do this for work purposes, you won't be comfortable knowing you're being tracked. So, what to do in this situation?
If you want to know how to stop your employer from tracking your phone, this is the article for you. We will give you some valuable tips on how to deal with such a situation.
Part 1. What are Signs Your Phone is Being Tracked?
Even if you aren't well informed about phone tracking, you'll at least notice some weird things on your device. If you want to figure out if your employer is tracking your phone, or whether you phone is being tracked by your parents, then these are some of the signs you'll see on your device;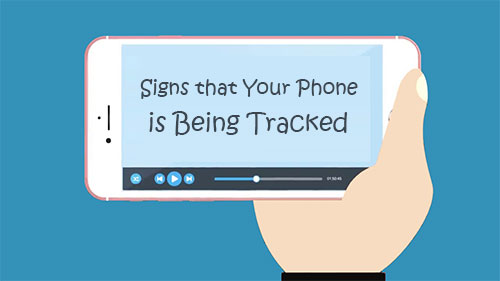 1. The battery is draining fast
If you find out your device's battery is draining very fast, even when it's not in use, there are two reasons; one is that the battery is old and can't hold up power charge for a long time, and two, there is a tracking app running in the background. Spy applications drain the battery a lot since they must comb through your files constantly while taking screenshots and sending notifications. This will obviously drain the battery faster than normal.
2. Hike in Data Usage
This is another big sign that your device is being tracked. If you find out that your data usage spikes up and down, it might be a tracking app running in the background.
3. Your phone becomes too hot
Mobile phones tend to get hotter when using applications with higher processing demands, like mobile games and video streaming applications. But, if it occurred randomly without using such applications, you may have a spy app installed on the device. (How to cool down overheated Android phone/tablet?)
4. Unexpected shutdowns
This is one of the biggest signs. If your phone suddenly shuts down on its own, it could be a tracking app doing that.
5. Unauthorized Phone Activities
You should be alarmed when you see your phone undergoing some activities without you initiating them. For instance, when the screen turns on without you touching it or you receive weird text messages. Usually these activities happen when there is a spy app running in the background.
Now you know the signs to look out for when you suspect your device is being tracked. It's time to take action and stop it. Continue reading and know the best ways to stop your device from being tracked by your employer.
You may like:
6 Feasible Ways to Spoof GPS Location on iPhone
One Click to Make Full Use of Location Services on iPhone
Part 2. Stop Your Employer from Tracking Your Phone with Location Changer
So, how do I stop my employer from tracking my phone? The best way to stop your employer from tracking your device without necessarily removing the spyware application from the device is to use location faking software that can hide your location. GPS location changing app will let you change your current location. Furthermore, it also allows you to set your new location to anywhere in the world.
Among the most popular GPS spoofing apps, Location Changer out as the most reliable and convenient app that can instantly change GPS location anywhere. With Teleport Mode, you can quickly change your current location with a few clicks. Moreover, you can create a customized route as you move along, which is quite useful when playing Augmented Reality(AR) games like Pokemon Go. Besides, the app can work on iOS and Android devices, including the latest versions.
What can Location Changer do:
* It can hide the actual GPS location for Android or iPhone.
* Fakes iOS or Android location to any place instantly.
* It has a joystick feature for GPS movement simulation.
* Works well with location-based applications and social media platforms. E.g., social platforms, AR games, etc.
* iOS 16 and Android 13 are supported.
To change your Android or iPhone location with Location Changer, you need to do this;
01 Download the app on the computer
First, download and install the iMyFone AnyTo on the computer. Once done, launch it and press the "Get Started" option.
02 Connect the Phone to the Computer
Use the original USB cable to connect the device to the computer. Hit the "Trust" option when asked to Trust this computer.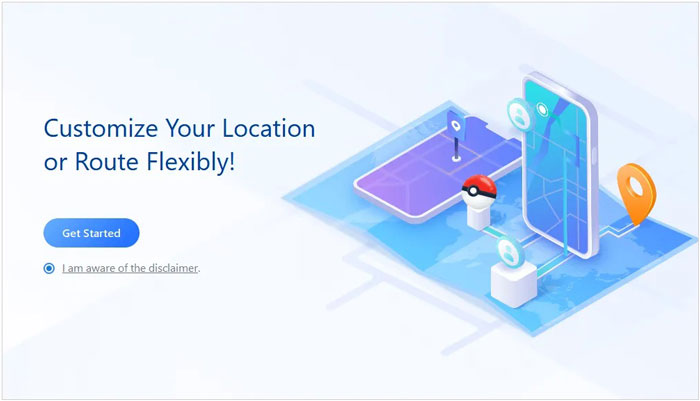 03Load the Map
You'll see a map on the screen showing your current location. Hit the "Teleport Mode" icon at the upper right corner of the screen to start the spoofing process. At the top of the search bar, enter the location you want to move to search it, or you can enter the coordinates and find the specific location.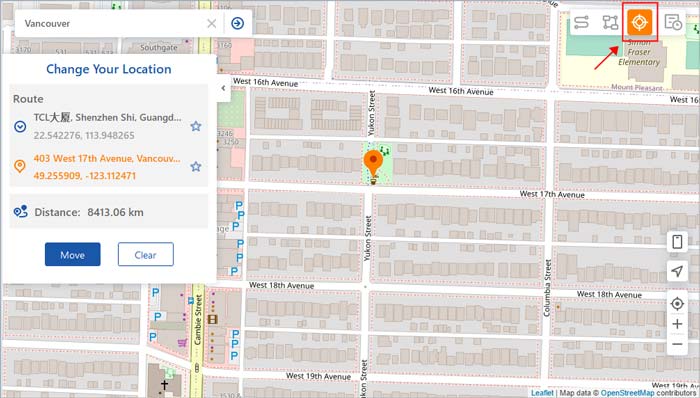 04Change location
After selecting the location, you'll see a pop-up window showing your location's information. Simply press the "Move" icon and set it as your location.
All down! Your location has now been changed, and you won't be tracked by your employer anymore.
See more:
Why Is My Location Wrong on My iPhone? (Fixes Included)
How to Change Home Address on iPhone? 5 Ways You Will Need
Part 3. Stop Your Company From Tracking Your Android Phone With VPN
A VPN can also solve this tracking issue. A Virtual Private Network(VPN) is one of the most powerful tools to stop employers from tracking employees. Since it manipulates the IP address of your device, it prevents anyone from tracking you online. It will increase your anonymity by combining protocols for maximum security and privacy. This way, your employer won't have the means of tracking you any further. Here are steps to set up a VPN on Android phone;
Step 1: Download the VPN on the Android phone
After you've decided on the VPN to use, head to the Play Store and install it on your device.
Step 2: Set it up
Sign up for the app and enter the credentials.
Step 3. Connect to the server
Press the "Quick Connect" icon to allow the app to find a good server. Besides, you may click on the country pin and then connect to the country you wish. Still, you can head to the server list at the bottom and pick one to connect to.
Here are VPNs that can block location tracking on your Android phone;
1. Nord VPN
NordVPN is a great application that gives you the privilege of protecting your device from tracking. It has all features that help you shield yourself and protect your private data no matter where you are. You just have to create an account and change your location. Using this app, you can choose any location from the many regions. The app allows you to teleport to any place and bypass the geo-restrictions.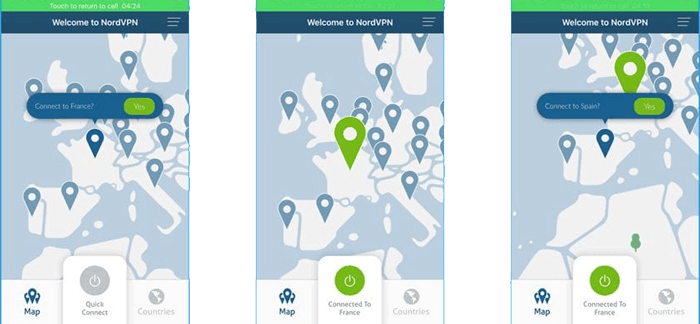 2. PrivateVPN
PrivateVPN is another Android VPN that helps you unblock websites, protect your privacy and bypass surveillance. It's easier to use PrivateVPN and, at the same time, very convenient. It can access a maximum of 6 devices simultaneously. Moreover, it hides your IP address and helps you secure your connection.
Part 4. Stop Your Employer From Tracking Your iPhone With VPN
iPhone users can also prevent their devices from being tracked with the help of a VPN. All you have to do is install the VPN on the device; then, you can hide your location and all other activities. You can choose any server from the list of country locations and start browsing the web easily. The best part is your employer won't be able to track you anywhere as long as you're connected. Simple right? Below are steps to set up a VPN on an iPhone;
Step 1: Install VPN on the iPhone device
Open the App store on your iPhone device and search for the specific VPN. Hit the "Get" button to start the installation process. Once the app has been downloaded, hit the "Open" button to launch it. Once done, create your account. After that, enter the passcode to make changes to the VPN settings on your iPhone.
Step 2: Select Server
Now search and connect to any server you wish. Hit the "Connect" button and wait for a few seconds for your location to change.
Here are the VPNs you can use to change your iPhone location
1. Expressvpn
Express VPN is a great app for iPhone users because it offers multiple servers to browse the internet. It's a simple-to-use app that makes it easy for users to find their location and change it as they wish. You just have to enter your username and password, then connect with any server you want. That's all, you're done, and your job won't be tracked anymore.
2. UltraVPN
This app protects your privacy and keeps you safe while browsing the internet. It uses strong encryption protocols to secure your connection. Also, it increases the security of your network and lets you unblock websites easily. The app allows you to set a new IP address and choose any server of your choice. You can use this tool to keep multiple devices secure at the same time.
Part 5. Use an Anti-Spying App to Block your Phone From Being Tracked by Your Employer
Another wonderful way to stop being tracked by your employer is by using an anti-spying app. A good anti-spying app will not only keep your data and activities private but also helps you to block location tracking. The app will keep your device secure at all times and prevent anyone from spying on your device. There are many anti-spying apps you can use and block spying activities on your devices, such as X-Guardian and iShield for iOS and Anti Spy Mobile Pro for Android.
How do I stop my employer from tracking my phone using an Anti-Spying app:
Step 1: Install the app from App Store (iPhone) or Play Store (Android) on the smartphone.
Step 2: Hit the Scan button to allow the app to scan the mobile device for spyware.
Step 3: When the app scans your device and finds any Spyware, just click the "Remove" button to remove the spy app.
Part 6. Stop Employers from Tracking Your Phone by Disabling Location Settings
The last step you have to take is to turn off your location settings on your phone. Doing so will stop the app from showing your location, history and other data on your phone. It will also prevent your employer from tracking you with any software.
* How to Disable Location Settings on iPhone
Step 1: Head to the Settings page, then look for "Privacy" and click on it.
Step 2: Tap "Location Services" and then toggle off the Location services option.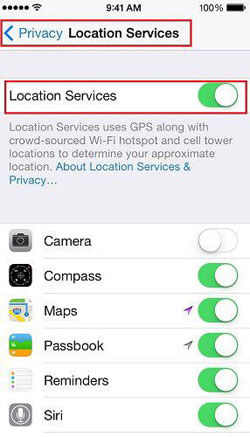 * How to Disable Location Settings on Android
Step 1: Bring down the phone's notification tray by swiping down from the top of home screen.
Step 2: Click the "Location" button to turn it off.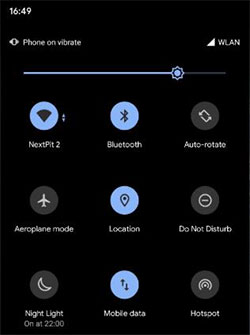 Conclusion
Can employers track your phone? Yes. But you can hide your location from your employer with above-discussed methods. You can also trick them into thinking you're in a different country without traveling there. You'll be able to do your job more easily as no one will now know where you're. By using an app like Location Changer, you'll conveniently and easily change your location to anywhere instantly.
Related Articles:
How to Fake Twitter Location Easily | FAQs and Solutions [Proven]
How to Fake GPS on Android without Mock Location?
How to Fake GPS with No Root on Android? [8 Trustworthy Apps]
[Huawei Mock Location] How Do I Change My Mock Location on Huawei P40 Pro/P30 Pro/P20 Pro?
How to Change TikTok Region Safely and Quickly? [New Guide]
Top 10 iTools Virtual Location Alternatives for Android and iOS Devices