It's a headache when your Android phone runs slowly with ages, especially with lower-end smartphones which don't design to deal with future features and apps. Thankfully, you can always do something to speed up your Android smartphone. Although the following tricks you will acquire later will not get your phone run as fast as the latest flagships like Samsung Galaxy S22 Ultra/Google Pixel 6 Pro/Xiaomi 12 Pro, they will speed up the phone performance like new.
Read more to study how to speed up an Android phone in simple steps.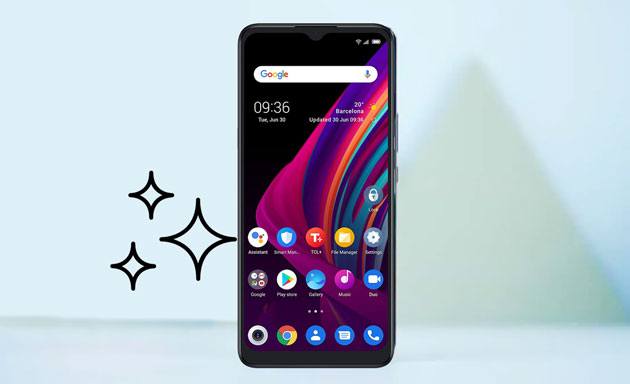 Part 1. Why Is My Android So Slow?
Part 2. How Can I Speed Up My Android Phone?
Bonus: How to Speed Up Phone Charging?
Part 1. Why Is My Android So Slow?
No smoke, no fire. Several reasons may contribute to the Android phone slowness.
Run out of Android storage.
Outdated Android OS version.
Too many installed or running apps or programs in the background.
Insufficient power.
Weak internet connection.
Overheating issue.
Part 2. How Can I Speed Up My Android Phone?
Speeding up an Android phone is not that difficult. Here is how to improve the speed of Android phones.
Trick 1. Restart Your Phone
As you can see, you can fix a slow computer by restarting it again. And the same goes for an Android device. By pressing the Power button and selecting Restart on your phone, you can clear the background running apps, processes, etc.
However, your device may end up slow again in a few days. Luckily, manufacturers like Samsung, OPPO, OnePlus, and Xiaomi, allow you to schedule an automatic restart of the device at set times. So, you can also make full use of your device feature to restart it regularly.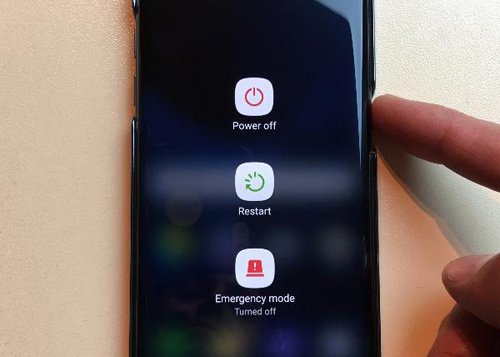 See also: Here are 4 easy ways to recover your photos after performing the factory reset on your Android phone. Let's check it out.
Trick 2. Keep Your Android Updated
Ensure that your Android phone runs the latest software version. Nowadays, Google optimizes Android periodically, and major smartphone manufacturers also put forward frequent software updates for their users. You can upgrade your Android device to the latest OS version to improve the system performance and free up more system storage, which accelerates the app loading time and perfect the system's smoothness.
Trick 3. Limit Background Processes
You can also speed up your Android smartphone by limiting the background processes. However, this will slow down the switch between other apps.
How do I speed up my phone?
Open your phone's Settings and tap System.
Click About phone and tap the Build number seven times.
If asked, enter your password to authenticate your identity.
Return to the last screen to find the Developer options.
Choose the Background process limit option under Developer options.
Select a specific option to limit the background activities. For example, you can choose No background processes to obtain the best performance.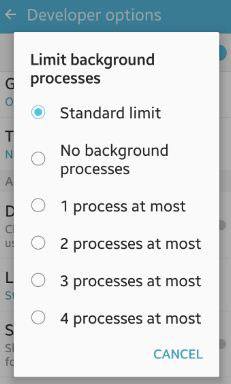 Trick 4. Uninstall Unused Apps
The unused apps may take up large storage space on your phone and run in the background. Thus, you can uninstall the unused or unnecessary third-party apps to improve the system performance and enrich the battery life.
Many different ways can help you uninstall apps successfully. You can press & hold the app icon on the home screen until more menu appears next to the app. Then, tap the Uninstall icon to remove it or drag the app to the uninstall prompt on the top screen.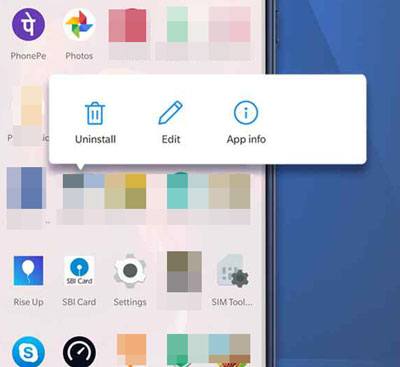 Read more:
Powerful Android Flashing Software: Easily Flash Android Devices
How to Recover Deleted WhatsApp Videos from Android or iPhone? (8 Methods)
Trick 5. Uninstall Anti-virus Apps
You may install a background Anti-virus app in the hope of protecting the device's safety and freeing up system resources, but it decelerates the system performance or mistakenly kills virus-like but precious files.
Unlike the desktop environment, Android OS can isolate each app and prevent them from doing the harmful thing. What's more, Google Play Services also protects your device's safety with its built-in features. Therefore, you don't need such an app most of the time.
However, suppose you want to use the VPN service, photo vaults, or anti-theft protection inside the app. In that case, you can simply disable other features of the app to avoid it retarding the system performance.
Trick 6. Clear Caches
Caches help apps load quickly. However, if you don't use some apps frequently, those caches will occupy precious device storage. Hence, you can remove caches from the unused apps to free up more storage and speed up the phone performance.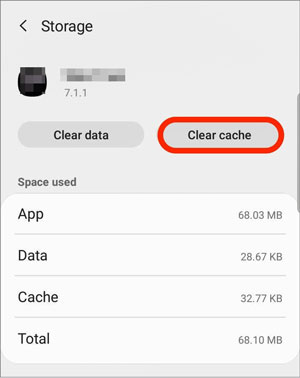 Trick 7. Clean Home Screen Apps
Live wallpapers, widgets, and unused icons will also delay the phone's performance. As a result, you can replace the live wallpaper with a static picture and delete the idle widgets and icons, which will quicken the device's performance.
Trick 8. Free Up the Internal Storage
Google claims to notify users of device performance when the storage is less than 10%. We think it's better to speed up your Android smartphone when the unused storage is around 20%.
Head over to the Settings app.
Scroll down to select the Storage option or search for storage on the search box.
If the available storage is less than 80%, delete unimportant large media files/documents/apps to release more internal storage.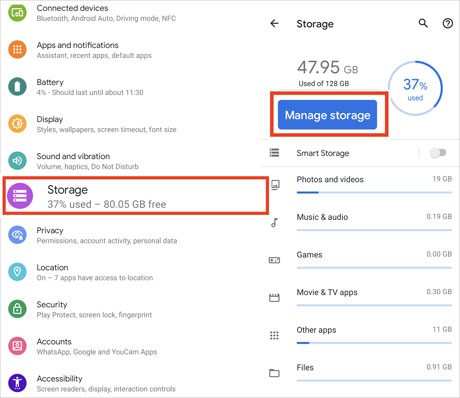 Maybe you like: Want to back up your SD card data on your Android phone or tablet? You can follow this guide.
Trick 9. Use the Lite Version of Apps
Some modern apps also provide users with the Lite or Go versions, smaller and less resourceful than full versions, for old or low-end Android smartphones with limited storage and RAM. Those apps include Camera Go, Google Go, Maps Go, Spotify, Facebook, Twitter, Skype, etc. You can install the Lite version of apps accordingly.
Trick 10. Install Apps from Known Sources
Apps from unknown sources may contain viruses or have risks of controlling your device and stealing your privacy. Therefore, we suggest you install apps from Google Play Store, the official website, or other trusted and known sources. You can also enable the Only install apps from the known sources option from Settings.
Trick 11. Reduce or Disable Animations and Live Wallpaper
Fancy animations or live wallpapers are splendid, but they may cause more system issues than eye-catchers. If you are experiencing a prolonged delay in system performance, it's time to disable them in your system.
Go to Settings > About phone > tap Build number seven times to enable the Developer options.
Disable or reduce the animations and live wallpapers by adjusting the Window animation scale, Animator duration scale, and Transition animation scale.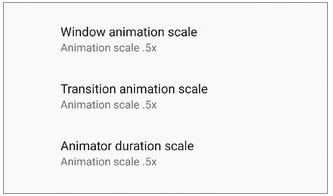 Trick 12. Install a Custom ROM
If you can tolerate the complex process, installing a custom ROM or a third-party operating system on your device gives your phone a second life. Moreover, custom ROM is especially helpful when the device manufacturer halts pushing forward newer updates. Nevertheless, it is unofficial and may work unstably. So, we won't offer you a specific guide here. But you can find an appropriate custom ROM on the internet if you are interested.
Trick 13. Factory Reset the Phone
Suppose you have walked through all the above methods, but nothing works for speeding up Android phones. In that case, you can try factory resetting your device to improve the system performance. Generally, it will restore your device to the stock state and wipe out all data.
If you are ready to perform a factory reset, continue with the following steps.
Option 1. Common operation
Open the device Settings.
Click System > Reset > Factory data reset.
Follow the on-screen prompts to finish the factory reset process.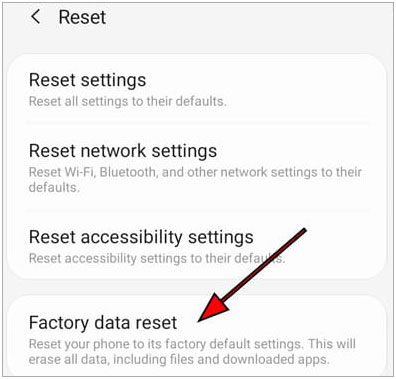 Option 2. Use a software
Coolmuster Android Eraser is an easy tool to erase all data from your Android phone without recovery possibility. It offers three security levels and is best to use when you abandon, donate, or recycle your old Android phones. Please don't forget to back up your Android data. Otherwise, you will lose your data forever.
Key features of Coolmuster Android Eraser:
* Wipe out the deleted data, system settinsgs, and privacy from your Android phone.
* Support various data types, including contacts, call logs, SMS, music, videos, audio, apps, eBooks, account info & passwords, etc.
* 100% deletion with zero recovery possibility.
* 3 Security levels: Low (quick erasure), Medium (overwrite with spam once), and High (overwrite with spam twice).
* Work with all Android phones and tablets (Android 4.0 and up), such as Samsung Galaxy S23 Ultra/S23+/S23, Xiaomi 13 Ultra/13 Pro/13/12 Pro/12/12X, Google, HTC, Sony, LG, etc.
How to speed up my phone performance?
1. Install and launch Coolmuster Android Eraser on your computer.
2. Connect your Android phone to the computer via a USB cable. Next, enable USB debugging on your phone, authorize necessary permissions, and tap OK to proceed.
3. Click Erase on the interface > choose a security level from the relevant column > tap OK > type delete into the blank > hit Erase > tap OK to confirm the operation. After that, it will start erasing your phone.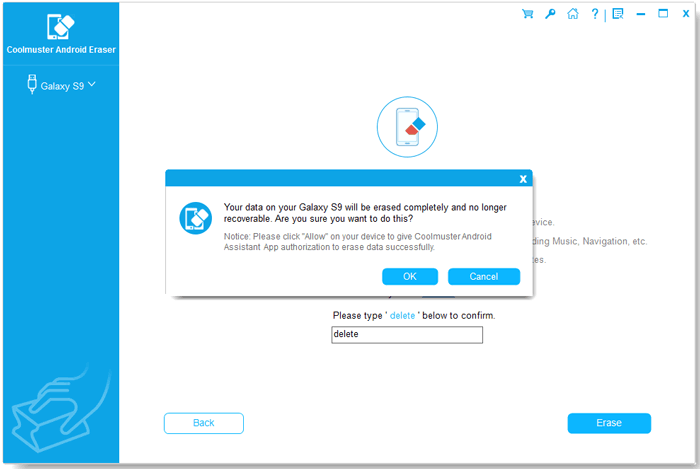 If you select the Medium or High level, it will continue to overwrite your phone data immediately after erasure.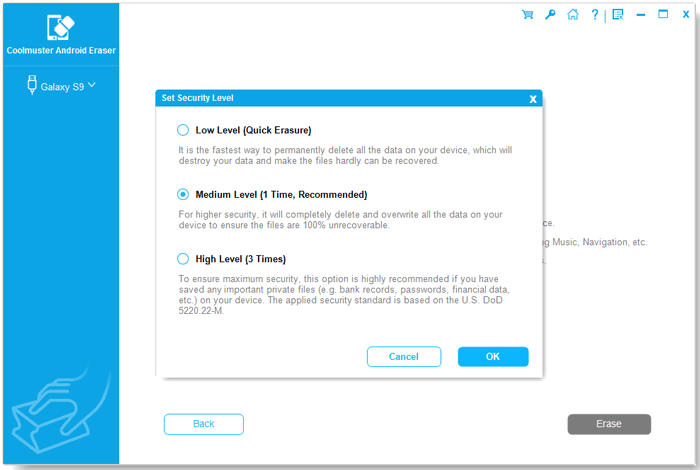 4. Factory reset your Android device from Settings and set up the device as new.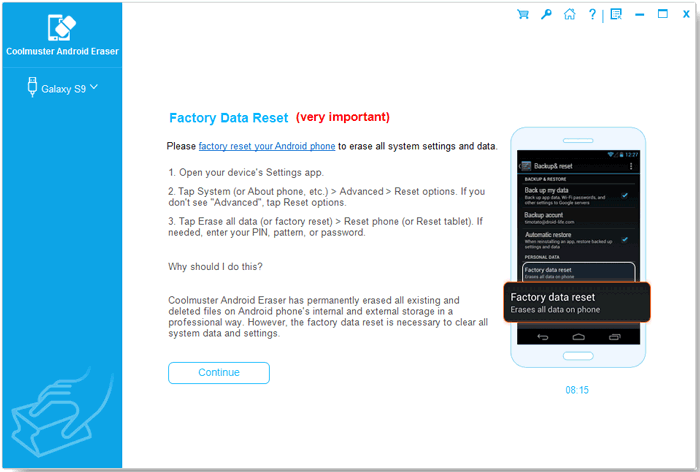 Trick 14. Use Coolmuster Android Assistant (Android Version)
Coolmuster Android Assistant (Android Version) is an application that can help you manage your files and apps, clear junk data, and optimize your device. Thus, with it, you can easily speed up your Android phone or tablet by deleting the unwanted files, uninstall useless apps at a time.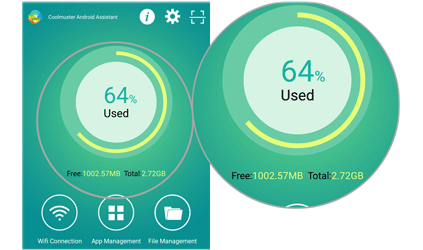 You can download and use it for free.

Bonus: How to Speed Up Phone Charging?
What if your Android phone charges slowly? Below is what you should do.
Check the USB cable to see if any signs of physical damage are there and ensure that it is manufacturer-approved.
Ensure that the power adapter is intact.
Get a toothpick or a cotton swab to clean out the phone's charging port.
The Bottom Line
You may have understood how to speed up an Android phone by the end of the article. In my opinion, you can try the above methods one by one to speed up your Android smartphone. If you don't mind data loss, you can go directly to use Coolmuster Android Eraser, which is faster, easier, and has a higher success rate.
However, if your device is too old and has limited storage and RAM, it may be better for you to get a new phone.
Related Articles:
Best Android Phone Cleaner App (Latest and Thorough List)
6 Best Android Storage Manager Apps: Manage and Free up Android Space
How to Free Up Space on Samsung Tablet or Phone in 7 Ways?
How to Cool Down Overheating Android Phone/Tablet?
How to Clean Junk Files on Android Easily? 5 Ways You Never Think of
How to Remove Duplicate Songs from an Android Phone Effortlessly?