If you use a Mac or iOS device, you probably know about AirDrop. It's a simple Apple app that helps transfer files between Apple devices. Even though we like its features, it still has its own flaws. Firstly, this system has various constraints, and as you have guessed, the feature is available for Apple gadgets only. If you're looking for alternatives to AirDrop, then read on for 12 different apps in our list of the best AirDrop alternatives!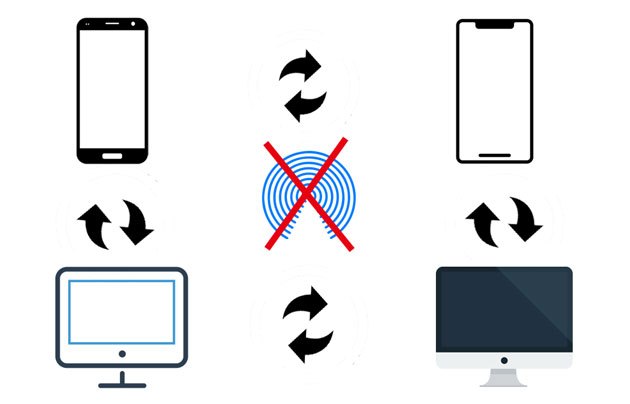 1. Coolmuster Mobile Transfer
2. Windows Nearby Sharing
3. Send Anywhere
4. Microsoft Photos Companion
5. Snapdrop
6. Xender
7. Instashare
8. SHAREit
9. Filedrop
10. Zapya
11. NitroShare
12. Retroshare
1. Coolmuster Mobile Transfer
The Coolmuster Mobile Transfer is a mobile management tool that lets you share files across different devices, including Android and iOS. You can also easily manage SMS and notifications through your PC. Undoubtedly, it is a versatile app that comes equipped with practical features that will make your transfer process easier. This is an AirDrop alternative that you must have.
Main features:
* Support all the latest Android 11 and iOS 15.
* Support multiple data types, like photos, videos, SMS, contacts, music, and more.
* Seamlessly transfer files from Android to Android, iOS to iOS, iOS to Android, and vice versa.
* Windows and Mac versions are available to download.
Pros:
* No data loss.
* Simple and swift process.
* Support several data types on Android and iOS devices.
* Transfer data between two devices that run on different operating systems.
* Compatible with Windows and Mac.
Cons:
* Only allow you to transfer 10 contacts for free.
How to use this AirDrop replacement to transfer your files:
Step 1: Launch the Program
After installing and downloading the Coolmuster Mobile Transfer tool, you'll see the toolbox where you have to enter the Mobile Transfer module to continue.
Step 2: Connect Your Devices
Use USB cables to connect both mobile devices to the computer. The program will begin initializing your device and automatically install the driver on your computer. Please enable the USB debugging on the device.
Step 3: Transfer Your Files
After your phones are connected successfully, an interface will be displayed to show all the data you want to transfer. Select your desired files to transfer by category. Once done, tap the Start Copy icon to start transferring.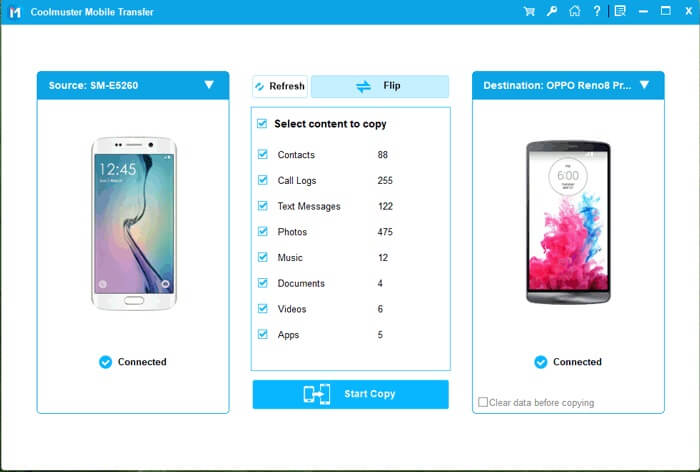 After the transfer ends, you can check the files on your target device.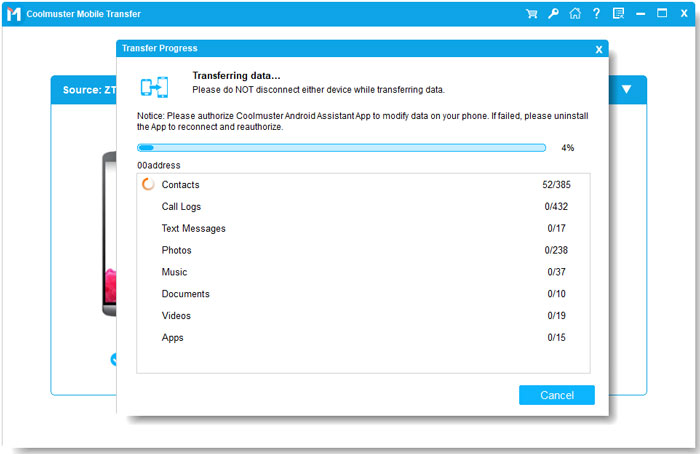 Further reading:
Top 8 Samsung Smart Switch Alternatives for Samsung or Other Phone Data Transfer
How to Use Motorola Migrate and Top 5 Motorola Migrate Alternative
2. Windows Nearby Sharing
This is an in-built app in Windows 10 that was introduced in 2018. The Windows Nearby Sharing app enables users to transfer their data between all the nearby devices through Bluetooth and Wi-Fi.
The sharing feature can be accessed in two ways. You can find it in the Settings or Notification panel. If you can't find the feature on your device, it could be that you have not enabled it. Please switch it on by going to Settings > System > Shared experiences, and tap the toggle below the option Nearby sharing.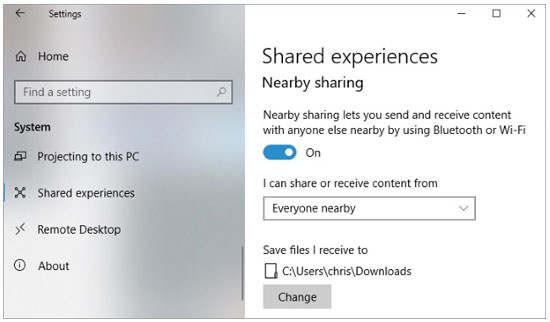 Pros:
* Safe to use.
* It is not necessary to use the internet as you can use Bluetooth.
Cons:
* Only available for Windows 11 or Windows 10 (Version 1803 or later).
Maybe you like:
Why can't I transfer my text messages to my new iPhone? To find out this reason, you can check it out.
What about LonelyScreen? Can it mirror a phone screen easily? To get the answer, you can skim through this post.
3. Send Anywhere
Send Anywhere is different from most other AirDrop alternatives since it allows one to share files worldwide and not just to nearby devices. The best thing is that it sends the link to its servers while sharing it with you. Send Anywhere is different from Dropbox because it never compresses the size of your file. As well, you do not have to wait for it to finish uploading before you download the file.
You may share the six-digit code with the file receiver, and they can start downloading it while it's being uploaded. The file transfer is fast if your network speed is good. There are also free and paid versions of the software. The free version restricts you to a maximum of 20 GB file size, which should be just fine for most users.
If you want more, you can subscribe to the paid plan, which comes with extra features like premium servers for the fastest speeds, as well as customizable expiration dates.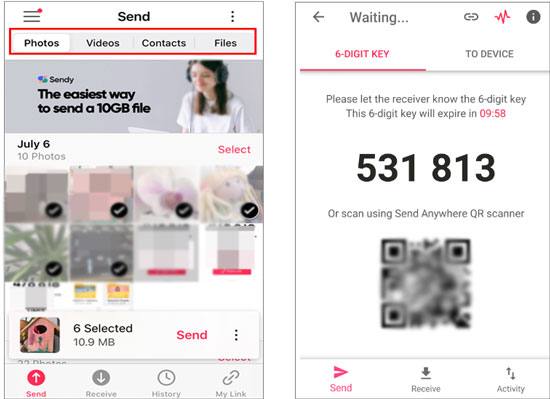 Pros:
* A free and cross-platform transfer app.
* Doesn't compress the file size.
* Shares files wirelessly.
* Share files with multiple people via links.
Cons:
* It highly depends on network speed.
* Its free version restricts you to a 20GB file size.
Learn more: These apps can copy your data from an Android phone to an iPhone without trouble. You can select one of them to move your files.
4. Microsoft Photos Companion
Windows-only app syncs photos from your phone to your PC over Wi-Fi with the help Windows application. This implies that you will need to install the companion app on your smartphone and also use a built-in Windows 10 Photos app.
To access this feature, launch the Photos app and then click on the Import button. The download speed is really fast. The only major drawback with this app is that it only works with images.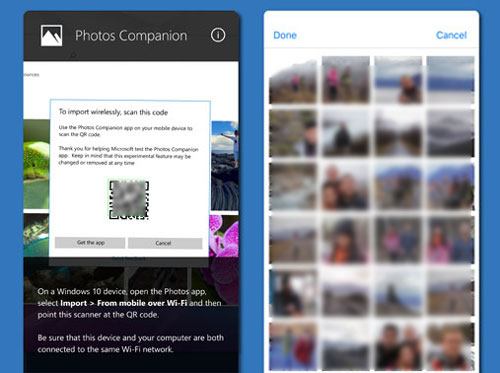 Pros:
* Simple and functional to transfer photos.
* It is an in-built app on PCs.
* The transfer speed is fast.
Cons:
* Works only with images.
5. Snapdrop
The most simple and arguably one of the best AirDrop alternatives is Snapdrop. The process of using Snapdrop is straightforward. You don't have to go through a setup process or anything like that. It's a straightforward web application enabling file sharing on the same network.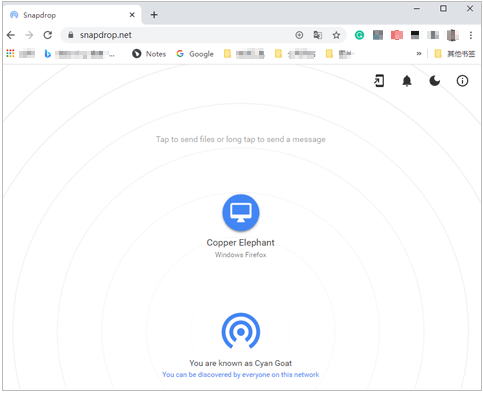 Pros:
* Allow you to transfer files via the web without downloading an app.
* One-click to detect available devices.
Cons:
* Need a steady network.
6. Xender
Xender is an outstanding file-sharing app that is available for most mobile platforms for free. Note that the ads are also included. Yet it still makes for a great AirDrop alternative as it has an extremely practical web app. The best part is that connecting your gadget to Mac or PC is quite easy with Xender.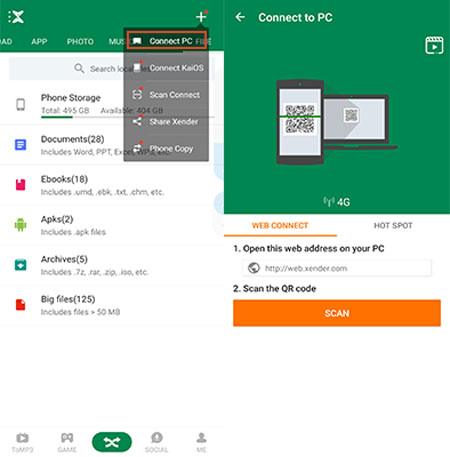 Pros:
* Easy to connect your devices to a PC or Mac
* Work well for both Mac and PC.
Cons:
* Contains annoying ads.
7. Instashare
Another amazing AirDrop alternative is Instashare. Once you are done installing the software on the PC and phone, just click the share file tab on the files and choose Instashare. From there, the application will show all the devices you may transfer data to.
The app is capable of supporting all types of files, and there is no limitation on the size of files. It comes with a clipboard sync feature to help you share text or links easily. The application comes with a free trial of seven days, and afterward, you have to pay $5.90 to continue using it.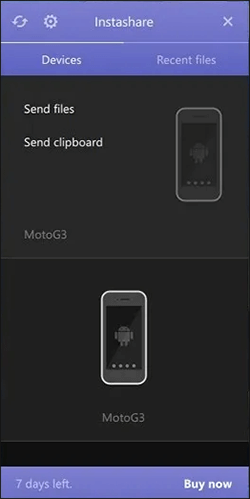 Pros:
* There is a Free trial you can use.
* Easy to use and cheaper than many other apps.
Cons:
* You have to pay to continue using it.
8. SHAREit
SHAREit is a popular, free app that works across all major platforms, but it comes with ads. The application allows you to connect your smartphone with a PC or a Mac via the same Wi-Fi network. You can scan the QR code or connect to a Wi-Fi hotspot generated by the application.
Once connected, you can send any file; besides, it sends many files at a time. It doesn't require an internet connection, and there are no file size limitations, so it seems like a great tool. There's no denying that SHAREit is the simplest way to share files. Even though it does not have AirDrop's simplicity, you can still share bigger files.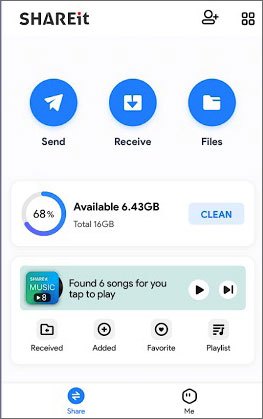 Pros:
* No file size limit.
* Send files faster than Bluetooth.
Cons:
* You need to watch advertising videos before sending files.
9. Filedrop
This is an easy app that allows files to be shared easily over the same network. What is essential about this program is its user-friendliness. Just like AirDrop, the app lets you send a file or multiple files with just a couple of taps. You just choose the gadget you wish to share files with, choose the specific files, and you're good to go.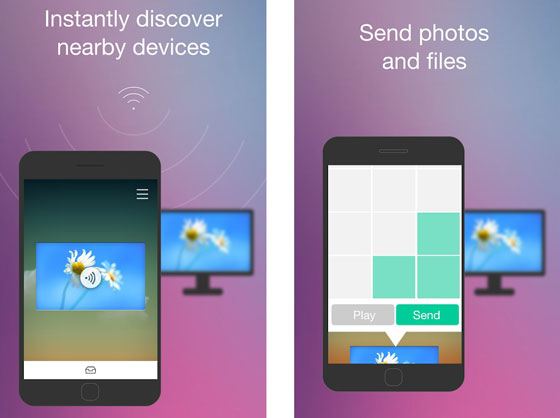 Pros:
* Available for Android, iOS, Windows, and Mac.
* Transfer fast in a few taps.
* No limit on the file size sharing.
Cons:
* Contains ads.
10. Zapya
One of the most popular file-sharing apps is Zapya, which is available on all platforms and even in a web application. It is a great AirDrop alternative. This free app allows one to share data from phone to computer and vice versa over the same network without necessarily using bandwidth.
This app will make the whole sharing process fast without file size limits. While the application is not as simple as SnapDrop or Instashare, it's still usable. You might be wondering: Why get Zapya instead of Xender? The truth is that it provides something that these applications are missing, which is a web app and Windows client.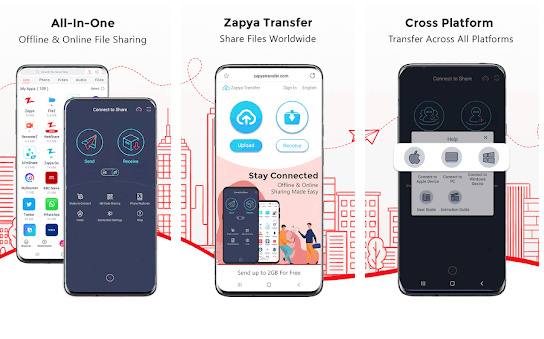 Pros:
* Support most file types.
* Enable you to download and install all apps on your target device.
* No need for bandwidth to share files.
* No file size limit.
Cons:
* It's not as simple as Instashare.
11. NitroShare
If simplicity and ease of use are important to you, NitroShare maybe your ideal file transfer application. NitroShare is an app that finds other devices on the local network with NitroSharre installed. Even though transferring files with this app is not as easy as AirDrop, it's still relatively fast and convenient.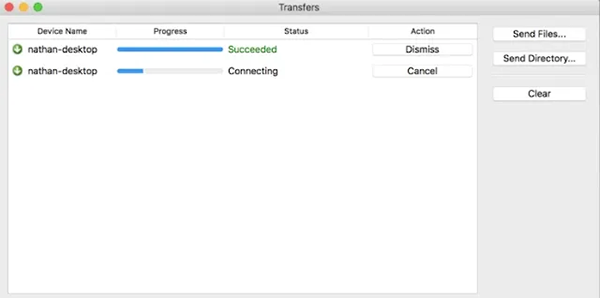 Pros:
* Fast transfer process.
* Free and convenient to use on Windows, Mac, and Linux.
Cons:
* Not as easy as AirDrop.
12. Retroshare
This is also another AirDrop alternative for Windows users. It uses encrypted and decentralized communication for file sharing, and you can share pictures and texts between different users simultaneously.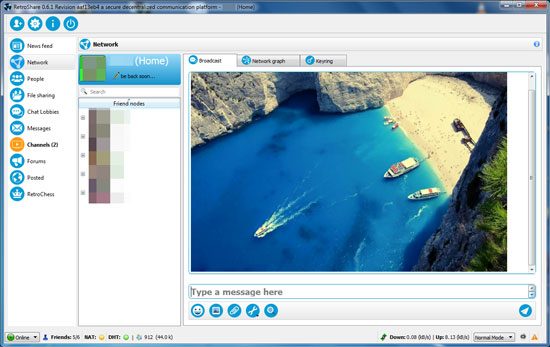 Pros:
* Allow you to transfer files and chat with your friends without the hassle.
* There is no ad or hidden costs.
* Shares files with many users at the same time.
Cons:
* Old-fashion interface.
Wrap Up
Apple does not allow you to share content with non-Apple users, so this means that if you want to be able to share content with others without having to limit your options because of the brand of the phone a person has, then you have to look for AirDrop alternative apps. The above are the best AirDrop alternatives you can use.
Plus, Coolmuster Mobile Transfer can keep the stablest connection between your mobile phones and computer among these apps. And it needn't use a network or Bluetooth for the data transfer. If you want this offline and one-stop transfer method, you can give it a shot.
Related Articles:
How to Transfer Phone Number to a New iPhone? Take Down the 4 Easy Ways
How to Transfer iBooks from iPad to Another iPad? [SOLVED]
5 Easy Methods to Transfer Files between Android Devices via Wi-Fi
How to Transfer Data from iPhone to OPPO Find X3/X2/Reno4 Seamlessly? (4 Tested Methods)
7 Viable Ways on How to Transfer Photos from Mac to Android