The highly-anticipated smartphone - iPhone 14, was launched! Apple has debuted iPhone 14 series. What new features are added to iPhone 14, and why is it stronger than the last generation? If you are interested in this new Apple iPhone, browse this post to get all the information without delay.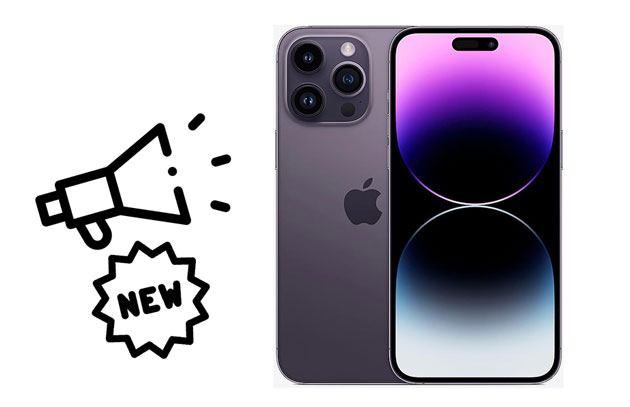 Part 1: The Latest News on iPhone 14/14 Pro/14 Pro Max
On September 7th, 2022, iPhone 14 was revealed on its announcement by Apple. With the latest and strongest chip Apple A16 Bionic and iOS 16, iPhone 14 is an attractive gadget for many people. Besides, compared with iPhone 13, iPhone 14 has an advanced camera, emergency SOS, crash detection, and more. It will bring users a more intelligent and smoother experience. Let's check it in detail.
Part 2: iPhone 14 Series Release Date and Price
The release dates are different in iPhone 14 series. It is reported that iPhone 14 will be released on September 16th, and you can make a pre-order on September 9th. As for iPhone 14 Plus, it will be released on October 7th. If you are eager to get iPhone 14 as fast as possible, don't miss the date.
So, how much are iPhone 14, iPhone 14 Plus, iPhone 14 Pro, and iPhone 14 Pro Max? According to the latest news, these four versions are from $799, $899, $999, and $1099. Of course, the price also depends on how much storage space you choose.
See more:
How to Back Up iPhone Messages without iTunes?
How to Back Up an iPhone Directly to an External Hard Drive on Windows or Mac?
Part 3: iPhone 14 Chipset and iOS 16
3.1 Chipset
The chipset is the most important part in a smartphone. For iPhone 14, it features a stronger chip, Apple A16 Bionic, which is 1nm thinner than Apple A15 Bionic. Certainly, A16 performs faster, featuring a 5-core CPU with 50 percent more memory bandwidth. Besides, it can handle 17 trillion operations every second due to a powerful 16-core Neural Engine. However, the newest chip is only on the pro and pro versions. Thus, iPhone 14 and iPhone 14 Plus continue to use the A15 chip.
3.2 iOS 16
iOS 16 is another highlight of iPhone 14. With the latest OS, iPhone 14 can achieve a better integration between hardware and software. You will see a more attractive lock screen with a special effect. The beautiful weather wallpaper enables you to see the live weather conditions on that day.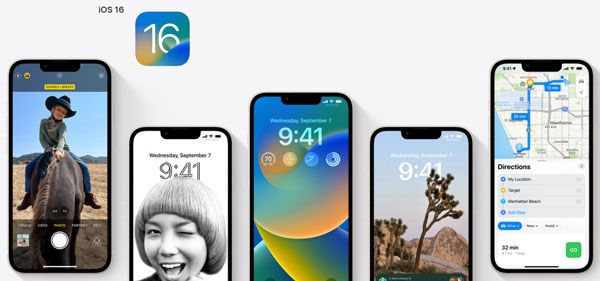 Part 4: iPhone 14 Display and Specs
4.1 Display
Next, what kind of stunning display is on iPhone 14 series? First of all, there are 2 sizes on display, including 6.1 inches and 6.7 inches. Although the screen sizes are different, their resolutions are similar. Only iPhone 14 Plus is 458 PPI, and the other versions are 460 PPI. In other words, you can enjoy the same resolutions whether you buy the standard version or the plus one.
Additionally, the display on iPhone 14 is a new Super Retina XDR with ProMotion, featuring the Always-On display, which is used on iPhone for the first time. The peak brightness on iPhone 14 Pro and Pro Max is up to 2000 nits, which is double as bright as the last generation; on other versions, the peak brightness is 1200 nits. By the way, iPhone 14 offers users a more interactive experience - Dynamic Island. This feature allows users to access controls more easily.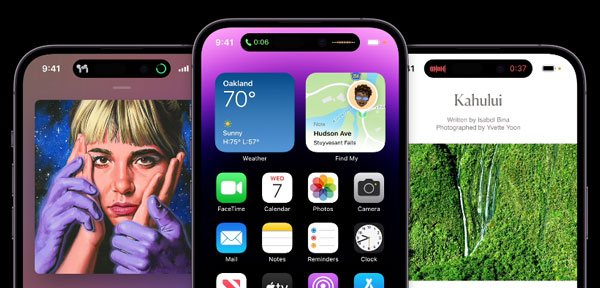 4.2 Battery
It is said that the battery on the max versions of iPhone 14 is about 4352mAh, and other versions are not much different from iPhone 13. But iPhone 14 series has longer battery life.
Read more: Want to transfer Android data to an iPhone without effort? Don't miss this guide.
Part 5: iPhone 14 Camera System and Battery
5.1 Camera
Apple pushes a new camera system on iPhone 14 Pro and iPhone 14 Pro Max. There are main, ultra-wide camera, and telephoto cameras, improving better in medium and low light performance. What's more, the main camera is now up to 48MP, and the TrueDepth camera technology with an f/1.9 aperture makes iPhone 14 Pro and 14 Pro Max more powerful.
5.2 Specs
Apart from display size and peak brightness, there are other highlights in the specifications of the iPhone 14 series:
* RAM and ROM: The largest version of ROM and RAM is up to 1TB and 6GB, but this is only provided on iPhone 14 Pro and iPhone 14 Pro Max. For iPhone 14 and iPhone 14 Plus, you can get the largest storage of 512GB ROM and 4GB RAM.
* eSIM: There is a built-in eSIM in iPhone 14 in the USA. That is, as long as your carrier supports eSIM services, you can use a cellular plan without a physical SIM card.
* Dimensions and weight: iPhone 14 is 146.7*71.5*7.8mm, and weighs 172g; iPhone 14 Pro is 147.5*71.5*7.9mm, and weighs 206g; iPhone 14 Plus is 160.8*78.1*7.8mm, and weighs 203g; iPhone 14 Pro Max is 160.7*77.6*7.9mm, and weighs 240g. As you see, the Pro Max version is the heaviest.
* Dustproof and waterproof: In this aspect. iPhone 14 is the same as iPhone 13, so it is still in IP86 standard, up to 6m for 30 mins.
Part 6: iPhone 14 Size and Color Options
In iPhone 14 series, there are 4 editions, iPhone 14, iPhone 14 Plus, iPhone 14 Pro, and iPhone 14 Pro Max. It is easy to know that the mini version is canceled. If you want a larger screen, you can choose the plus and max versions; but if you want a better holding feeling, you can select the version with a 6.1-inch screen.
Besides, there are 5 colors for iPhone 14 and iPhone 14 Plus, including Midnight, Purple, Starlight, Blue, and Red. The pro and pro max versions have Space Black, Silver, Gold, and Deep Purple. So, which color do you like best?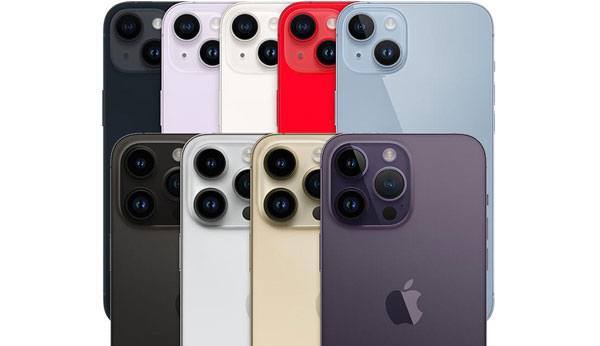 Part 7. iPhone 13 VS iPhone 14
Many people wonder which one is better, iPhone 13 or iPhone 14. Actually, as you learn about the information on iPhone 14, you will have the answer in your mind.
On the one hand, one of the biggest advantages of the iPhone 14 series is the latest chip, Apple A16 Bionic, which is more powerful than the A15. But please note that A16 is only added on iPhone 14 Pro and iPhone 14 Pro Max. On the other hand, iPhone 14's camera is stronger than iPhone 13's. The main camera has upgraded from 12MP to 48MP. Also, the display is better than the old generation. These changes are exciting.
But some upgrades are confined on the pro version but not the standard. So, it is up to you to decide which one is the winner.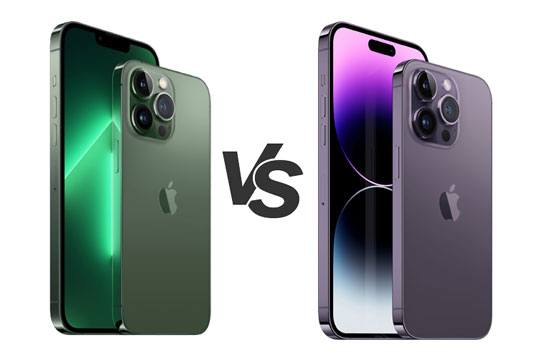 Bonus: Back Up and Transfer iPhone Data without Effort
1. Afraid of Data Loss? One Click to Back Up the Old iPhone
After learning the above details about iPhone 14, can't you wait to pre-order an iPhone 14/14 Pro? Well, you will also need to consider the old iPhone content.
Coolmuster iOS Assistant makes it easy to back up everything from your old iPhone/iPad/iPod touch to a PC or Mac in one click. Besides, you can also selectively export the single item from your iDevice to the computer after a preview.
What can you do with Coolmuster iOS Assistant?
Back up the old iPhone/iPad/iPod touch to a computer in one click.
Restore the backups to a new iPhone 14 anytime you want.
Preview and selectively export/import the content from/to your iPhone.
Manage the iPhone data from a computer.
Support various iOS data: Messages, contacts, iBooks, bookmarks, photos, music, videos, calendars, apps, etc.
Widely compatible with iPhone 14/14 Plus/14 Pro/14 Pro Max/13/12/11/X/XR/XS/XS Max/8/7/6, etc.
How to back up the old iPhone content in one click?
01Install and launch Coolmuster iOS Assistant on your computer.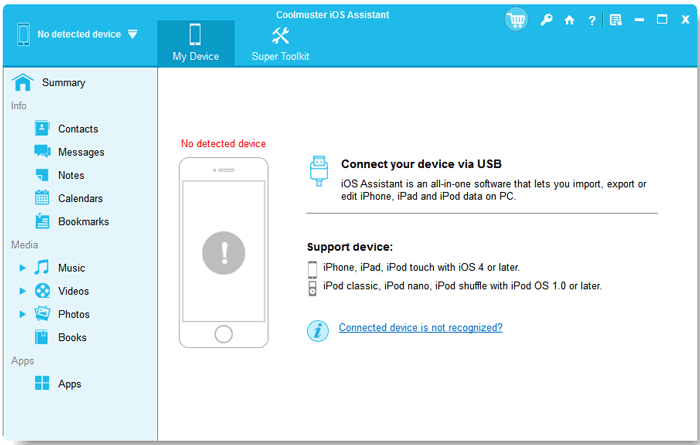 02Plug the old iDevice into the computer using an original USB cable and tap Trust on the iDevice if asked. When connected, you will see the iPhone's main information on the interface.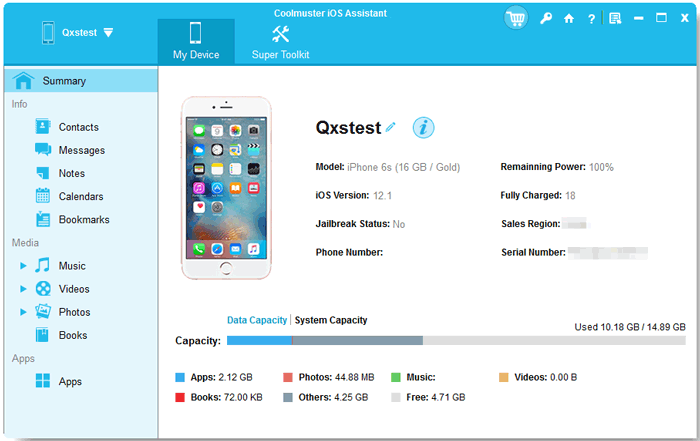 03Click Super Toolkit on the top > iTunes Backup & Restore > Backup > select your old iPhone from the list. Next, define a storage location on your computer to save the backup file and tap OK to start the backup process.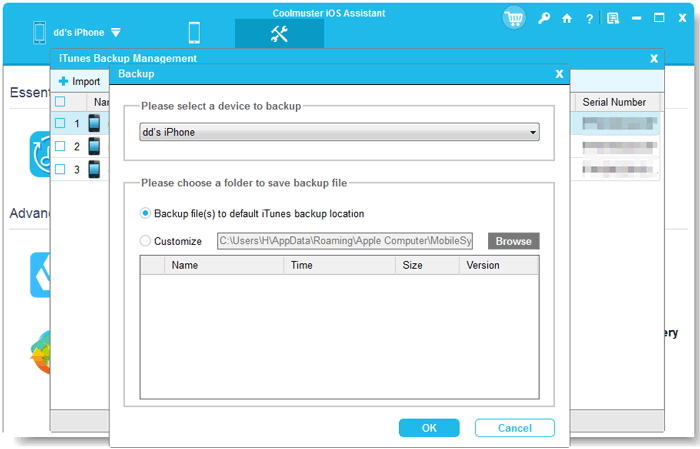 2. Directly Transfer Old Phone Data to iPhone 14
Want to copy your old phone data to iPhone 14? You can choose Coolmuster Mobile Transfer. It is a superb data transfer app that allows you to transfer files between an Android and iPhone in one click. It supports all data types and works well with all Android and iPhone models, such as iPhone 14/14 Plus/14 Pro/14 Pro Max, Samsung Galaxy S22 Ultra/S22+/S22, Google, Xiaomi, Sony, HTC, OnePlus, etc.
The highlights of Coolmuster Mobile Transfer:
One-click to transfer data from an old iPhone to a new iPhone 14, such as calendars, contacts, eBooks (PDFs & ePubs), bookmarks, notes (not supported in iOS 11 or up), etc.
Directly sync contacts, eBooks (PDFs & ePubs), and other data from an Android device to the new iPhone 14.
Consume no network/cellular data during file transfer.
Foolproof and safe to use.
Support Android 4 to Android 11 & iOS 5 to iOS 16.
To transfer data to a new iPhone 14 after setup:
01Install and run Coolmuster Mobile Transfer on your computer and enter the Mobile Transfer module.
02Connect your old and new phones to the computer using two original USB cables, respectively, and unlock your devices. Then, you need to enable USB debugging on the old phone if it is an Android or trust the computer if an iPhone.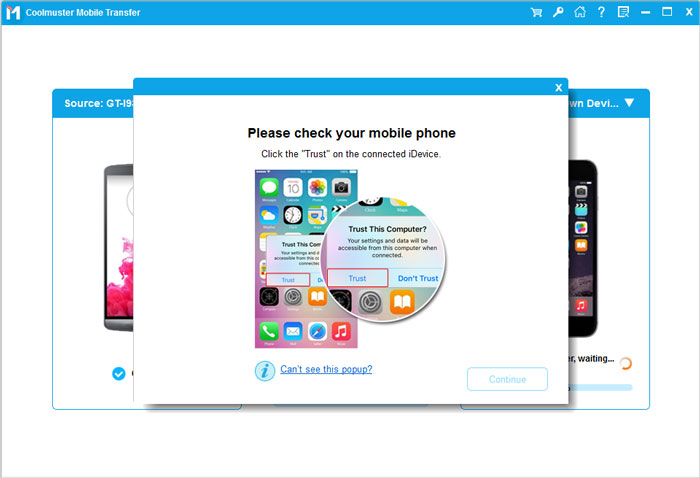 03Once connected, it will display Connected on each side. Note that the old phone should be in the Source position. If necessary, tap Flip to switch them.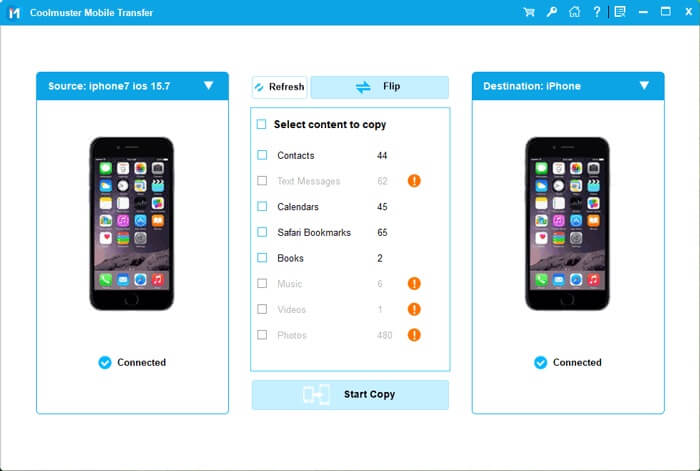 04Check the file types you wish to transfer from the table and hit the Start Copy button to sync your files to the new iPhone 14.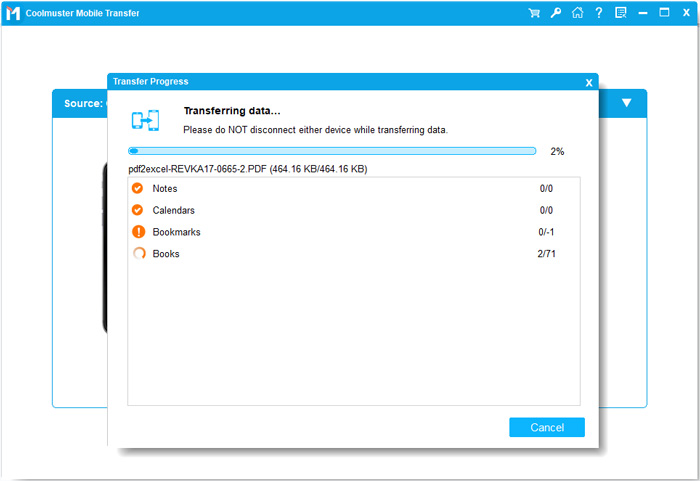 Further reading:
How to Fix the iPhone Transferring Data Stuck Issue Effortlessly? 14 Quick Tricks Here
How to Transfer Data from Broken iPhone to New iPhone? (4 Ways Out)
Closure
After referring to the above details, you may comprehensively understand the new iPhone 14 series. Now that you are about to switching to the new iPhone 14, you may not decide how to back up the old iPhone data. Here, I recommend you use Coolmuster iOS Assistant, which is easy, secure, and fast. Apart from that, you can also manage massive iPhone files from your computer.
Related Articles:
How to Transfer Data from Sony Xperia to iPhone 14/13/12 in 6 Seamless Ways in 2022?
How to Transfer Passwords to New iPhone Easily? (Latest iOS 16 Supported)
10 Ways to Fix the iPhone Migration Not Working Error without Trouble
How to Get Contacts from iCloud to iPhone 14/13/12? (Solved)
How to Transfer Data from iPhone to iPhone without iCloud? (8 Scientific Ways)
How to Transfer Ringtones from iPhone to iPhone? (iPhone 14 Included)