Where is my iPhone backup stored? Data backup is a critical feature for any device. Data backup helps in case you delete your necessary data accidentally or lose your device. As such, it is always prudent to understand where your iPhone backup is stored and how to access it using your Mac and Windows computer.
Therefore, if you want to fast locate your iTunes or iCloud backup on your computer, please follow this article to check the routes. You will easily find your iPhone backups.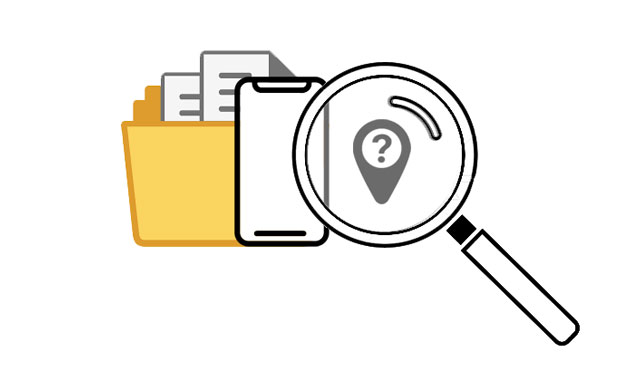 Part 1: Where Is My iPhone Backup Stored in Windows PC (Windows 7 and Windows 10)
Do you own an iPhone and a Windows PC and want to know where you can locate your backup data on your iPhone using your Windows PC? The steps vary depending on whether you use iCloud or iTunes to back up your data. You need to locate your iTunes backup data if you use an iTunes backup. You should also locate your iCloud backup if you use an iCloud backup.
1.1 Where Are iPhone iTunes Backups Stored on Windows PC?
iTunes is Apple's official application to back up iPhone data. iTunes Restore is a process used to get the backup data onto an iOS device. You can use iTunes restore to sync your iPhone with other devices like a Mac or a Windows computer. Your iTunes backup helps you to locate your device's lost data in case you lose it.
Here's how to find iPhone iTunes backup on PC:
Step 1: Go to iTunes
Launch iTunes on your Windows PC, and sign into your iTunes account on your Windows computer using the ID and password you used on your iPhone.
Step 2: Find the Backup File
On your Windows 10 and Windows, navigate to Users > Username > AppData > Roaming > Apple Computer > MobileSync, and then click on the Backup folder.
All the iTunes data backups are located in the above-named path for Windows 10, 8, 7 and Vista. As such, you will have to follow the steps mentioned above.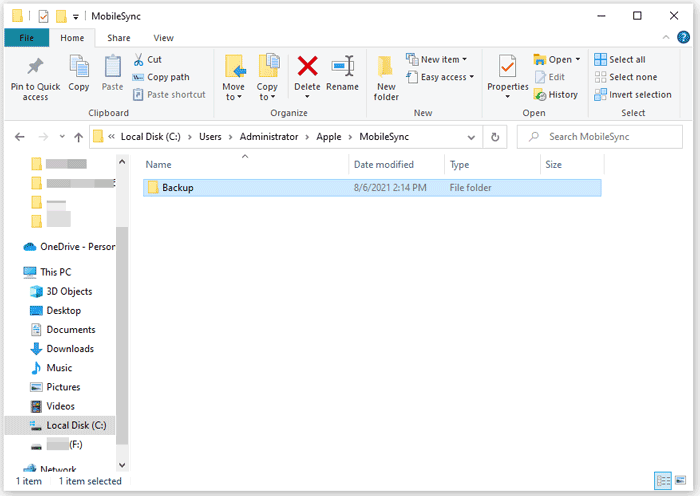 Note: You can also search for specific iTunes backup on your PC. Please click on the start menu, input %USERPROFILE% or %appdata%, and press the Enter button. Then open the Apple/Apple Computer folder and then MobileSync > Backup to find your specific iTunes backup.
1.2 How Do I Find My iPhone iTunes Backup on My Computer?
Using iCloud is an easy way to back up iPhone data. However, you need to know where your iPhone iCloud backup is stored to access your iPhone data successfully.
Follow the below steps to locate your iCloud backups using Windows PC.
Step 1: Install the iCloud Application on PC
If you have not installed the iCloud application on your Windows computer, you need to install it. The iCloud application is used to back up your contacts, photos, and contacts. And it will allow you to locate your iPhone's lost data using your Windows PC.
Step 2: Sign Into Your iCloud Account on Your Windows PC
Using the same user password and ID you used on your iPhone, log into your iCloud account on your Windows PC.
Step 3: Open the iCloud Application
Now click on the Storage button, select Backup, and you can see all your iPhone backups there.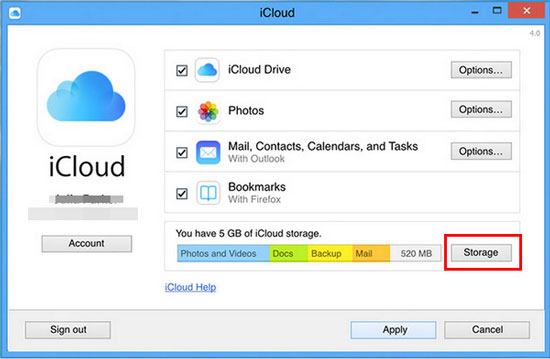 See also: Want to move your music from an iPhone to a computer without iTunes? Read this guide to get 3 ways.
Part 2: Where Is My iPhone Backup Stored on My Mac Computer?
The steps to locate your iPhone's backup on your Mac computer vary slightly depending on whether you use iCloud or iTunes backup. But no matter which backup approach you use, you can find your iPhone backup on your Mac computer.
2.1 How to Locate iTunes Backup File Location on Mac?
Follow the below step-by-step guide to know where iTunes iPhone backup is located on a MacBook:
Step 1: Open iTunes
The first thing is to ensure that you install the iTunes application on your Mac Computer and have backed up your iPhone data via iTunes on this computer.
Step 2: Sign Into iTunes
On your Mac computer, sign into your iTunes account that you use to back up your data.
Step 3: Go to iTunes Backup File Location
To achieve that, click on the magnifier on the menu bar and type this: /Library/Application Support/MobileSync/Backup/. After that, select the backup folder.
If you desire to find a specific backup file, you can click on the menu bar for your iTunes and then select the preferred option. After that, click on the Choose device option, right-click on a specific backup you want, and finally, click on the Show in Finder option.
Guess you like: How can you fast transfer large video files from an iPhone to a PC? You can utilize these 8 easy approaches.
2.2 How to Locate iCloud Backup Stored on Mac?
What about your iCloud backup file? How can you find it on a Mac computer? Maybe you are fretting about this issue, but you can solve it effortlessly.
Find iCloud backups on Mac:
Step 1: Navigate to iCloud
The first thing to do is to open the iCloud application on your Mac computer. Next, log in with your Apple ID.
Step 2: Navigate to Backup on Mac
On your Mac computer, click on the Apple menu > System Preference > iCloud > Manage, and finally, click on the backup folder.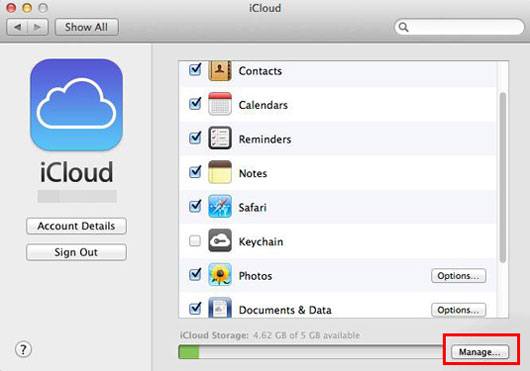 Read more:
Top 3 Ways to Transfer Files from Android to PC Using USB Cable
Seamlessly Transfer Files Between PC and Android Tablet?
Bonus Tip: Use Coolmuster iOS Assistant to Back Up iPhone Data
Coolmuster iOS Assistant provides the most efficient way of backing up your iPhone's data. You can smoothly transfer your iPhone files to a computer with USB, which is safer than via a network. You can back up contacts, messages, notes, call history, photos, and more on your Windows or Mac computer. The tool supports most generations of iOS, including iOS 16. Thus, it is compatible with a wide range of iPhones, iPads, and iPod touch devices.
Besides, this software allows you to select a location to save your iOS data on your computer, so you won't store your data via an ambiguous or complicated route.
Main features of this iOS backup software:
* Back up multiple data from an iOS device to a default iTunes backup folder.
* Restore the backup data to any iOS device.
* Freely transfer specific iOS files after selection and preview.
* Manage iOS data easily on the computer.
Download Coolmuster iOS Assistant below.
Back up your iPhone data to your computer via this software:
Step 1: Please install the program on your computer, and connect your iOS device to the computer via a data cable.
Step 2: Click the Trust option on your mobile device, and the connection will be established. Then click the Super Toolkit tab.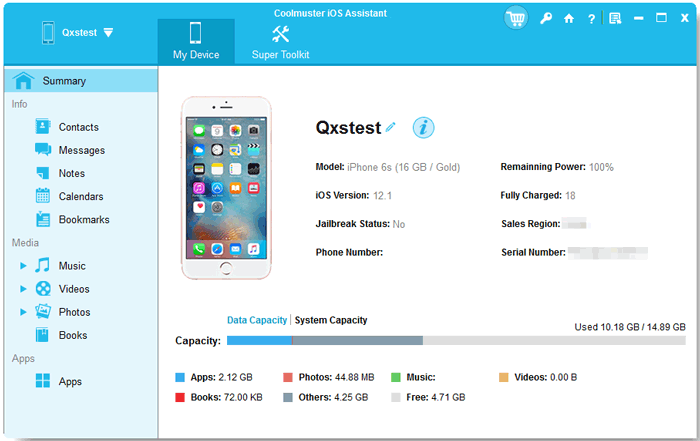 Step 3: Hit the iTunes Backup & Restore > Backup option on the interface. Then choose your device and click the Browse icon to select a location to save the backup files. Next, tap OK to back up your data.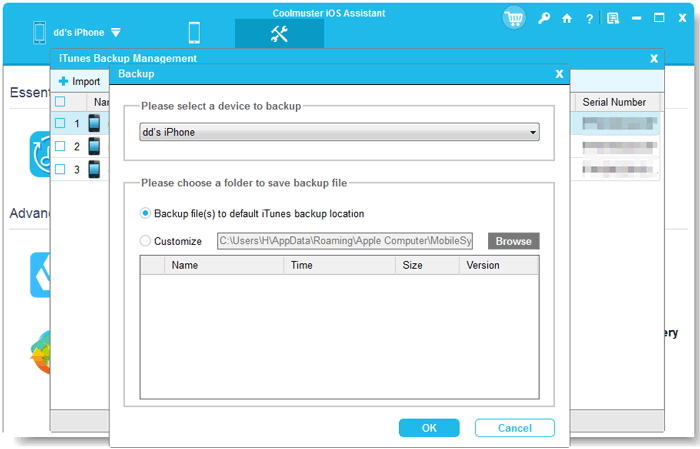 By the way, if you don't choose a folder, it will save your files to the iTunes default location on your computer.
Conclusion
You can use any of the three methods covered in this article to find your iPhone backups with ease. What's more, you can choose Coolmuster iOS Assistant to back up your iPhone files in 1 click, or transfer your files selectively. With it, you can select a folder freely to store your backup. Then you can fast find your backup files.
Related Articles:
A Complete List of the 9 Best Apps to Import Photos from iPhone to PC
3 Proven Ways to Recover Data from iPhone that Won't Turn On (Troubleshooting)
5 Ways to Sync Notes from iPhone to Mac (New)
How to Transfer Music from iPhone to Computer Effectively? (4 Tips)
How to Transfer Messages from iPhone to Samsung Quickly?