iMessage not syncing on Mac is a common problem that many people have experienced. The problem can arise due to various reasons. Whatever the reason, this issue can be disappointing. You will not see any text messages on your computer, but they are still there. If you are experiencing this issue, you are not alone. The best part is that we are here to help. We'll guide you on how you can fix this issue. So, stay tuned as we take you through.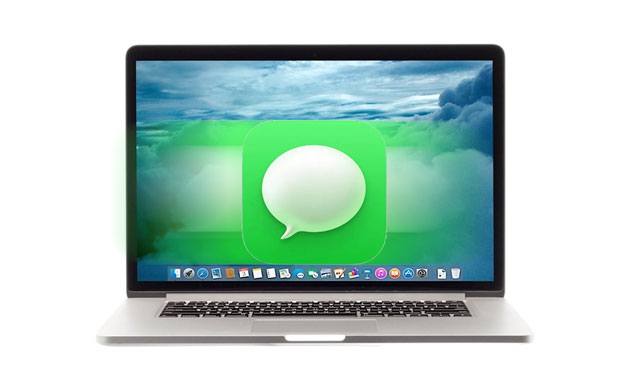 Part 1: Why Are My iMessages Not Updating on My Mac?
Part 2: How to Fix iMessage Not Syncing on Mac
Part 3: FAQs about Messages Not Syncing Between iPhone and Mac
Part 1: Why Are My iMessages Not Updating on My Mac?
There are several reasons why your iMessages are not updating on your Mac. Internet issue is one of the reasons. If you are experiencing this problem, the first thing you should do is check the Internet settings.
Also, it might be you didn't sign in to the correct Apple account in the Message App. If your Apple ID is not correct, then you may encounter this issue.
Further reading:
Top 9 Ways to Fix "Messages Didn't Transfer to the New iPhone"
[Solved] How to Transfer Data from One Apple ID to Another Seamlessly?
Part 2: How to Fix iMessage Not Syncing on Mac
Here are some typical solutions that you can use to fix iMessage not syncing on Mac problem.
2.1 Restart your iPhone
You can try restarting your iPhone if you are encountering this issue. This is such a simple fix and it works for most issues with iMessage and most iOS software problems.
To restart your iPhone, long-press the Side button of your iPhone till you see the power off slider. Then drag the same slider and wait for about 30 seconds for the device to turn off. A few moments later, turn it on, and check if the issue is solved.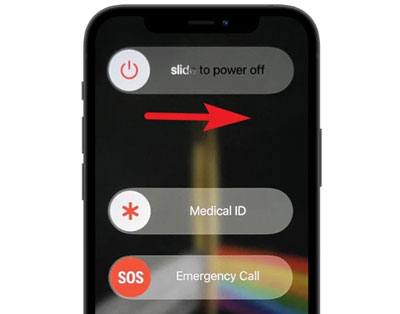 2.2 Check your Apple ID
There are times when the issue with iMessage not syncing on Mac can be a mistake made by you. If your iMessage account is synchronized with your Apple ID, then there are chances that you have made an error in signing in to your Apple ID. If that is the case, then you can sign in to your Apple account and make sure everything is correct.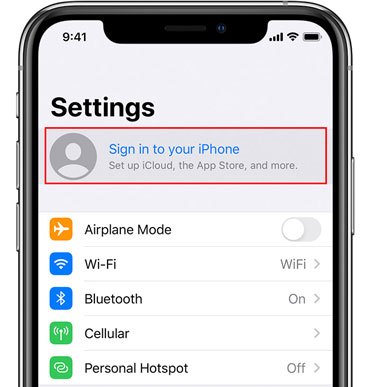 Guess you like: When your iPhone screen often goes black, you can fix it with these easy tips.
2.3 Disable then enable iMessage
You need to deregister the iMessage service on your iPhone and after a couple of minutes, enable it again. The process is not difficult. But remember, if you are using a different Apple account you need to sign out of your account and then sign back in.
To disable iMessage:
Step 1: Tap the Settings app and go to Messages.
Step 2: Turn off the iMessage by sliding the iMessage switch to the OFF position.
Step 3: Then switch it ON again and see if the issue is solved.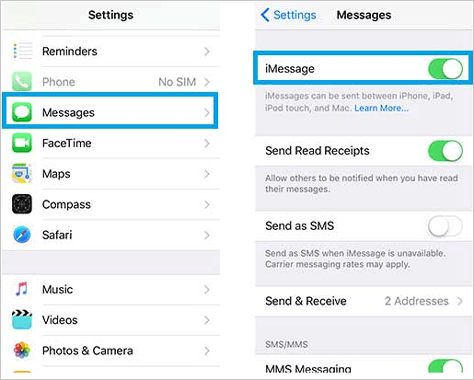 Learn more: Want to move your data from an old iPhone to a new one but the migration was failed? Don't worry. You can make it work again.
2.4 Enable your Messages in iCloud
Apple uses iCloud to store messages and other cloud-based information. By default, the option for Messages is enabled for iCloud. However, you can still disable and enable it. To do that, follow the below steps:
Step 1: On your Mac, open Messages, and tap on the Messages option in the Menu bar.
Step 2: Open Preferences and go to the iMessage menu, disable the Messages in iCloud.
Step 3: Again, enable then restart the iMessage app.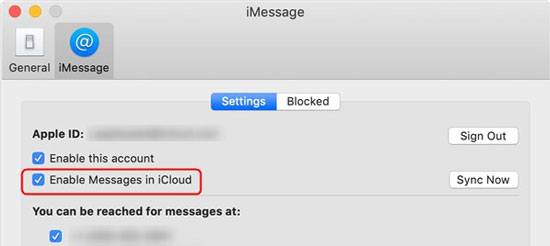 Read also: If iCloud fail to back up your iPhone data, you can repair it with these fixes.
2.5 Check the servers of iMessage
If you are experiencing an issue with iMessage not syncing, then there is a chance that your iOS device is not able to contact the server. To check if this is happening, open the Settings app and go to Privacy > Messages. You will see an option for iMessage Servers.
If it says Active, then it means that your messages are being sent and received through the server. If it says Not Active, then this is the reason why you are not receiving any messages from someone else's account on your iOS device.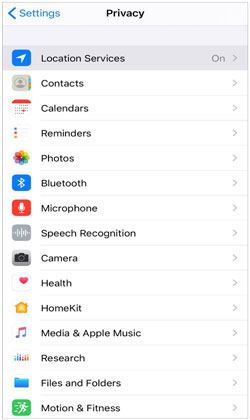 Perhaps you like: Do you know how much time to back up all the data on an iPhone? If you want to save you time, read this article with helpful suggestions.
2.6 Reset your network settings
If none of the above works, then you should try resetting your network settings. There is a chance that the issue might be with your network settings. To do that, just follow the steps below:
Step 1: Open the Settings app on your device.
Step 2: Go to General > Reset and then select Reset Network Settings.
Step 3: Tap on the Reset Network Settings and wait for the process to finish.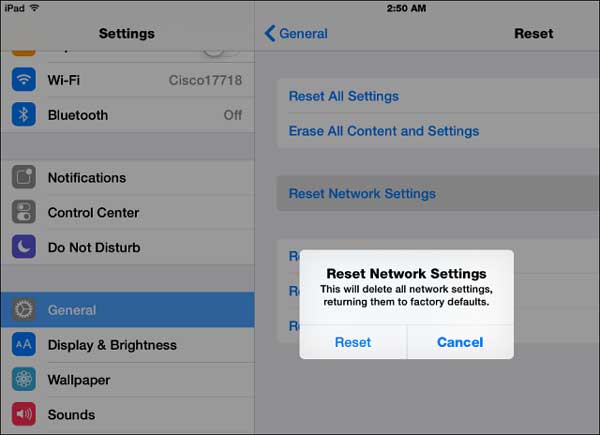 Check it if you like: It is easy to transfer large videos from an iPhone to a PC in these 8 ways.
2.6 Update your iOS AND MacOS
Are you still facing issues with iMessage not syncing on iPhone and Mac? Make sure you use the latest iOS and macOS builds on iPhone and Mac, respectively. To update the iOS, do the following:
Go to the Settings app and choose General > Software Update to check if there is an update available for your iPhone. In general, you can update iOS to the latest to repair some OS bugs, like iMessage not syncing.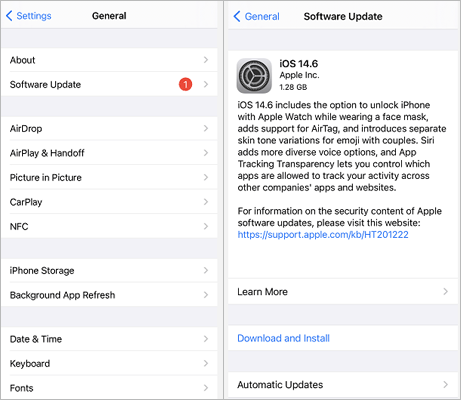 2.7 Use the device that syncs to send Messages
The issue might also be a result of the device being used to sync with the computer not working properly. Try using another device to send messages on your computer and see if it works.
2.8 Ensure both iPhone and Mac have the same beta OS
You can check if the problem is caused by the beta version of macOS and iMessage. Also, you should make sure that your iPhone is updated with the same version. Also, make sure that your iOS device is up-to-date with all the latest software updates.
2.9 Best alternative to sync iPhone messages to Mac
If you have tried all the methods above and found that none of them works for you, then there is a better alternative for you. The Coolmuster iOS Assistant for Mac is a powerful iOS device manager that lets you manage all the iOS devices connected to your Mac. It works on Mac OS X and Windows.
By using this tool, you can easily sync all the messages from your iPhone, iPad, and iPod touch to your Mac. You have full control over all your devices and you can even sync all of them with just 1 click. With this excellent tool, you will be able to keep all your devices synchronized with each other so that they are always working together flawlessly.
Download Coolmuster iOS Assistant for Mac below.
How to use the Coolmuster iOS Assistant for Mac to sync data from iPhone to Mac:
Step 1: Install and launch the Coolmuster iOS Assistant on your Mac.
Step 2: Connect your iPhone to the computer using a USB cable. Once the device is connected, the program will start to detect your device automatically and a pop-up window will be shown on the computer. Click the Trust option on the device and then tap the Continue button to go on.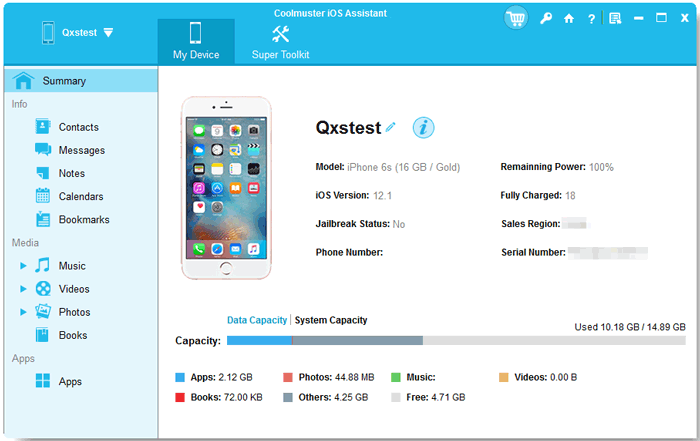 Step 3: Enter the folder for Messages, preview the file information then choose the Messages you wish to export to your Mac. Once done, tap the Export option, select the right output of your file then start the transfer process.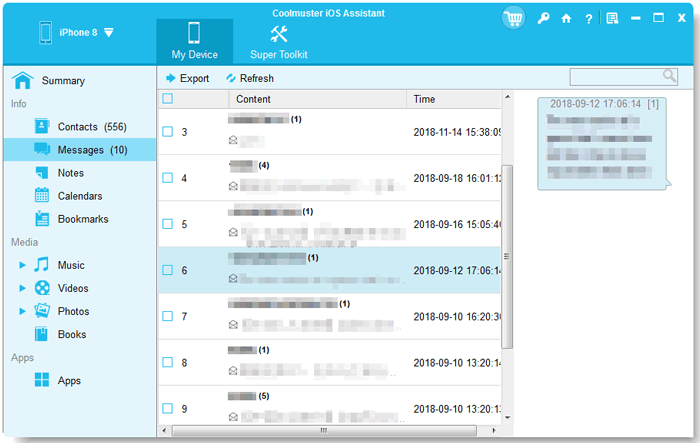 Part 3: FAQs about Messages Not Syncing Between iPhone and Mac
3.1 How can I sync my iMessage from an iPhone to Mac?
By enabling messages on iPhone and Mac devices, turning the devices off then on again, or using the same Apple ID on both devices.
3.2 How can I stop the iMessage from going to many devices?
Go to message settings on your iPhone and toggle off the option for iMessage.
For Mac, navigate to Messages, then to Preferences, Accounts then sign out of the iMessage account.
3.3 Why are my iMessages not syncing to Mac?
It might be you aren't using the correct setup app on both your iPhone and Mac.
3.4 How can I sync iMessage history to my Mac?
Switch on the Messages in iCloud. Go to your iPhone, choose Settings, enter your name, tap iCloud and toggle ON the Messages option. From there, switch on Messages in your iCloud on the Mac. After that, go to the Message > Preferences > iMessages and then check the Enable Messages box.
Conclusion
iMessages not syncing to Mac issue is very common and many iPhone users have reported to face the same problem. Luckily, there are ways to fix that. The fixes described above are your sure way through this problem. The Coolmuster iOS Assistant for Mac software is your highly recommended tool to solve this issue. With it, you can export different kinds of data types to your Mac without icloud.
Related Articles:
A Complete List of the 9 Best Apps to Import Photos from iPhone to PC
Fast Transfer Videos from Mac to iPad (Step-by-step Tutorial)
WeChat Backup and Restore Guide: Back Up and Restore WeChat History with Ease
How to Transfer Files from PC to iPad Using USB Cable (Effective)
How to Recover Pictures from Text Messages iPhone [2 Excellent Ways]