An iPad is a great companion if you are an avid gamer or like watching videos and shows more often. iPads are known to be more convenient, easier to hold, and above all, very portable, unlike a laptop. But there are times when you need iPad remote control.
This is quite challenging since Apple doesn't support this functionality, but it's not impossible. There are various options to circumvent this problem; however, there are some challenges along the way. But fret not, as we will show the easiest ways to control your iPad remotely and have a better user experience. Keep reading to understand all about iPad remote control and the simple steps to go about it.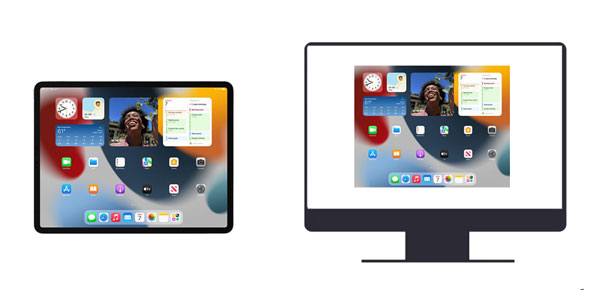 Part 1: Can I Remotely Control iPad?
Yes. You can control iPad remotely from other devices. You can use a computer or an iPhone to control your iPad device freely. This is a big plus for those who love playing games on a larger screen.
Apple's iPad is, without a doubt, the most reliable and efficient device for controlling our favorite smart devices at home. These days, many people are investing in smart appliances that we can control from our tablets, with the most popular choice being Apple's iPad.
An iPad is the ultimate entertainment device, allowing you to watch movies, stream content online, and write and edit easily. It's a convenient powerhouse of technology that can help bring your creative ideas to life. Not only can it be used to control other devices, but also, sometimes, you may need to control it.
We've found the perfect solutions to help you control an iPad remotely. Let us dive into these methods.
Part 2: How to Remote Control iPad from iPhone
With the advent of iOS 7, Apple unveiled its revolutionary Switch Control feature to make remote control of an iPad possible from an iPhone. Not only was it designed with people having disabilities in mind, but it also granted anyone the opportunity to easily access any iOS device remotely. The good thing is that it's supported by iOS 15 as well.
The Switch Control feature makes it easy to remotely control an iPad from an iPhone. Not only iPads, but they can also control iPhones and iPods remotely. The remote access functionality gives Apple users great convenience by allowing them to access their devices regardless of where they are located.
Remotely access an iPad remotely on iPhone via Switch Control:
Step 1: Make sure the devices are signed into the same account and Wi-Fi network. Now, open "Settings" on iPhone, which is the device that'll control the iPad remotely. Select "Accessibility".
Step 2: Activate the Switch Control function by moving it to the "ON" position. You can set a new switch by choosing Switched from "Switch Control". Then select "Add New Switch".
Step 3: With the new switch, go to the Switch Control menu to choose "Device". After that, tap on "Use Other Device". Find your iPad device and tap "Connect".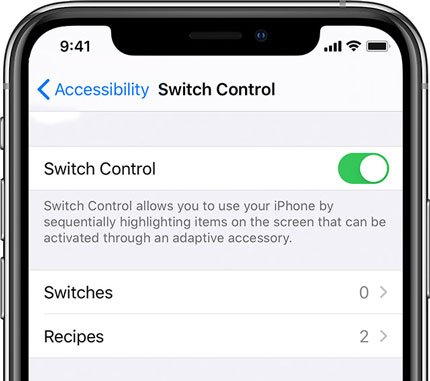 You can now start controlling your iPad device remotely as you enjoy the flexibility and convenience of this new technology.
Read also: If you want to get a powerful iPhone music manager, refer to this guide. It will tell you 8 options.
Part 3: How to Remote Control iPad from Mac
Have you ever wished for a bigger screen to play games on but had no luck convincing your parents? We know the feeling. Thankfully, there is still an option; remote control iPad screen from other devices. This way, you can show your iPad display directly onto the Mac and make gaming much more enjoyable. No need to purchase expensive TVs anymore.
Remote control iPad on a Mac computer is easier with Apple's built-in Remote Management feature. This feature will help you access and manage your iPad's features from any Mac computer.
Here are the steps on the remote control for iPad on Mac:
Step 1: First, connect the iPad and Mac computer to the same Wi-Fi connection to allow the switch control to work. Log into your iCloud account using iPad and Mac using the same Apple ID.
Step 2: On Mac, tap on the Apple logo and choose "System Preferences", and look for "Apple ID" > "iCloud". You will find a blank section if you aren't signed into iCloud. But if you already logged in, you will see an email, so ensure it's the same as the one used on iPad.
Step 3. Then choose "Accessibility" > "General" > "Switch Control". Once you're there, tick the box for the "Enable Switch Control" option, and enter the password.
Step 4: Now head to the panel with Switch Control on the "Devices" with an icon resembling monitor and a smartphone. Choose your iPad from the list and tap on it. Once done, click "Connect" to connect both iPad and Mac. This way, you can easily control it from the Mac computer.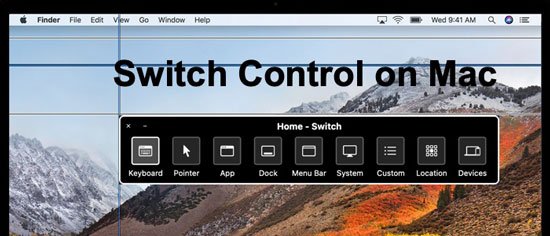 Learn more: How to Share Screen on Zoom in Easy Ways and Info on Screen Sharing
Part 4: How to Control an iPad Remotely on Windows Desktop
If you're looking for an effortless way to remotely view your iPad's screen, Phone Mirror is the perfect app for that. This amazing app can help you screen share Android and iOS devices screen to PC effortlessly. You'll thus be able to freely control your device on a large screen. For avid game players, this is the best tool to take your gaming experience to another level.
Here are some of its remarkable features:
* Control an iOS device remotely on from Windows desktop.
* Easily control and access an Android device from a Windows PC.
* Support screen sharing from most iOS and Android phones to PC.
* You can access your iPad on a larger screen from the PC.
* Enable you to play mobile games like Pokemon Go on your computer without emulator.
* Start a virtual meeting on your computer fast.
Download this screen mirroring software.

Free Download for PC
Below are steps to manage an iPad remotely on a Windows PC:
01Download, and install the launch Phone Mirror on your PC and choose "iOS Mirror" thereafter. Besides, please ensure both iPad and PC are connected to the same Wi-Fi.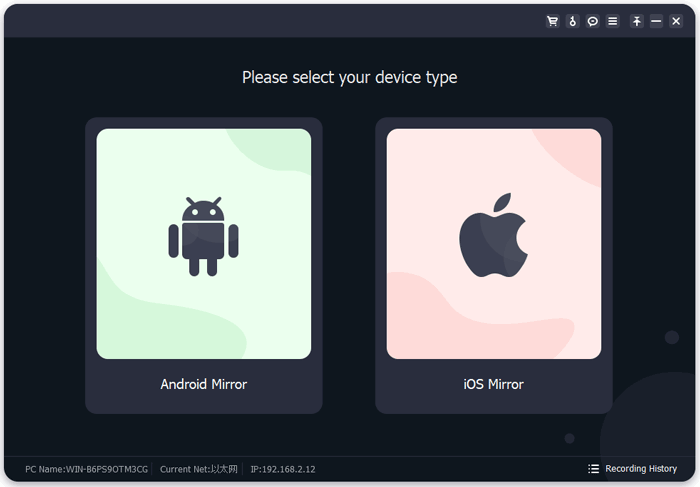 02Open iPad, head to "Control Center" and choose "Screen Mirroring". Now choose "Phone Mirror" to start screen mirroring.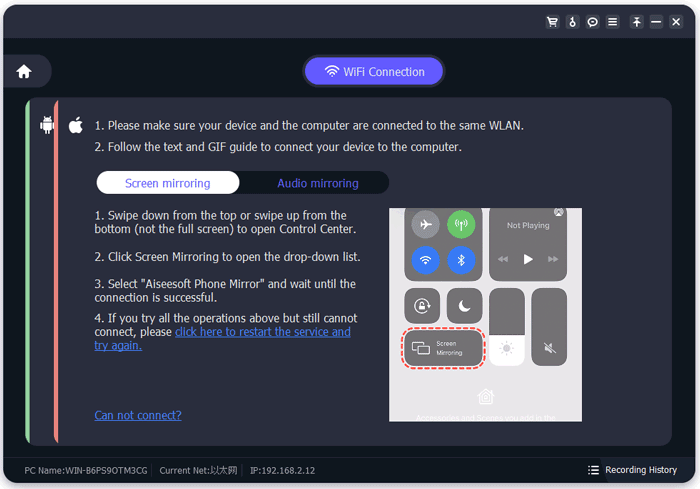 03Now, your iPad is mirrored to your PC successfully, and you can control it freely from the PC.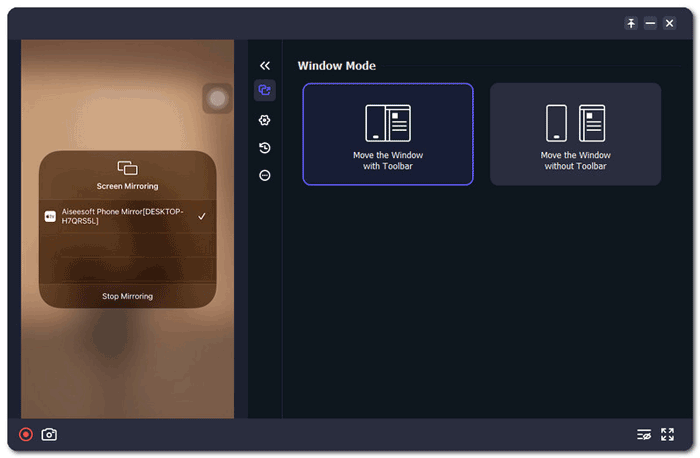 See also: 8 Best Apps to Remote Control Android from PC
Part 5: How to Remotely Access iPad with TeamViewer
Another method to remotely control an iPad on various devices is using TeamViewer. With it, you will have good remote control of your iPad. This tool works for several platforms, like iOS, Android, Mac, and Windows devices. Then you can remotely access your unattended iPad on your computer or another mobile device without trouble.
Below are the steps to use for iPad remote desktop on Mac via TeamViewer:
Step 1: Download and install the TeamViewer app on your iPad and computer. Then go to the "Remote Control" tab and get the app ID and your password.
Step 2: Enter the ID to your computer, and choose the "Remote control" option.
Step 3: Hit the "Connect" icon to build up the connection between your iPad and Mac. Once done, you can start to control your iPad on Mac desktop remotely.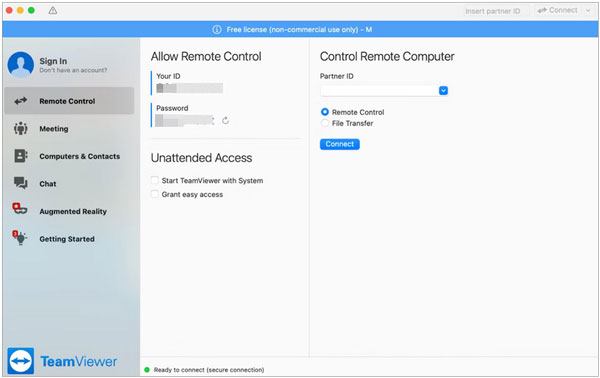 You might need: [2023] Top 10 Pokemon Go Coordinates You Should Know
FAQs on iPad Remote Control
Q1. Can I remote control iPad with iPod touch?
Yes. Apple's switch control feature offers the ideal solution. All that is required is connecting both devices to the same Apple ID, and then you can access and manage your iPad from an iPod touch with Switch Control.
Q2. Is there an official way to control iPad from Android?
No. There's no official way of remote controlling an iPad with Android. However, you can still do that with third-party applications like TeamViewer.
Words in the End
Thanks to modern technologies, using an iPad has never been easier. You can now remotely access the iPad with ease using apps and other iOS devices. Furthermore, those with trouble with mobility can easily manage their iPads, even when they aren't near them. Now, you can remotely control your iPad on different devices without effort. If you want a smooth control for iPad and PC, you can choose Phone Mirror. This software can provide you USB and Wi-Fi connections.
Related Articles:
Top 5 Android Window Managers - Manage Multi-Window on Android
How to Edit iPhone Contacts on Your PC Easily? A Full Guide for You
[Solved] How to Recover Deleted Photos from iPad? (2023 Update)
How to Transfer Music from iPhone to iPad [All 6 Ways]
How to Transfer Files from iPad to PC? Best 5 Ways For You
How to Transfer Files from iPad to Android Phone? (6 Evaluated Methods)