Screen mirroring is a technique widely used to share the screen of one device with the other. Once you mirror your device's screen, you'll be able to teach, present or just watch your videos from a large monitor. Screen mirroring is becoming more and more common these days due to the wonderful services it offers users.
But, it's not always linear, and minor problems are bound to occur. You may find screen mirroring not working due to one reason or another. Maybe your TV can't recognize the iPhone, or it's freezing and lagging. Whichever the reason, finding the solution is what matters. This post covers solutions to help you through the problem.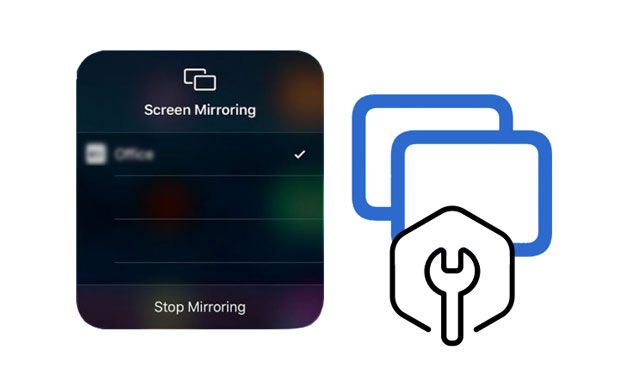 Part 1: Why is My Screen Mirroring Not Working?
"Why is my screen mirroring not working from my iPhone to my TV? Is there something wrong with my devices?" So many people have asked this question recently. Indeed, screen mirroring is a huge help to many people. But it can stop working due to these reasons:
* A broken HDMI cable.
* Unstable internet connection.
* The phone isn't near the TV.
* You haven't enabled screen mirroring via settings.
* The phone is incompatible with the brand of your TV.
* Your TV does not support screen mirroring.
Part 2: Screen Mirroring Not Working: 10 Swift Solutions
If you are wondering what to do when screen mirroring isn't working, then try these 11 instant fixes.
Solution 1. Try Rebooting Your Phone
If your phone has a small software glitch, it won't mirror the screen to your TV. Simply rebooting the phone will help resolve the issue. If your problem persists, try the next solution.
Solution 2. Check Your TV's Input
Make sure your TV's input is set to screen mirroring. If not, then there is no way you'll mirror your device with the TV. When the input is in the HDMI source, switch to screen mirroring. To check your TV's input, go to the settings menu and change it if needed. Besides, you may use options from the screen to change the input.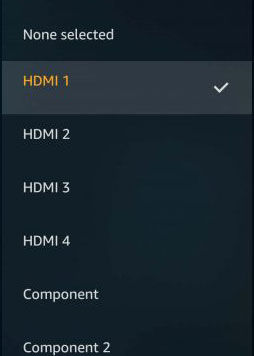 See also:
How to Fix iPhone Grey Screen of Death By Yourself? (8 Solutions)
Excellent Tools for Virtual Meeting [Tested]
Solution 3. Restart the Wi-Fi Router
If you have a strong Wi-Fi signal but still can't screen mirror your iPhone to the TV, restarting the router will probably help. To do so:
01Unplug your Wi-Fi router from the power source for about 2 minutes.
02Connect it back and check if you can screen the mirror again. If this doesn't fix the issue, continue to the next solution.

Learn more:
What if your iPad screen is not working? How can you fix it? Check it out here.
Solution 4. Use One Phone at a Time
Screen mirroring services don't allow the use of more than one device. So, if you are trying to mirror two devices at the same time, it may not work. Once they try to connect to the same network, they will both show error messages. So, make sure only one phone is connected to the TV.
Solution 5. Pair Your Smartphone with TV
You must pair your phone with the TV before you can screen the mirror of the phone. In fact, most smart TVs require you to do this for authorization purposes. It's a requirement to ensure the person using it is authorized, not just anybody. The TV manual has all the steps to pair your device with the TV. After pairing the devices, you can now try to mirror your phone's screen.
Solution 6. Restart Your TV
The issue could be with your smart TV. To fix it, you can restart your smart TV. Most TVs have a remote you can use to turn off the TV. Once the TV is off for about two minutes, turn it on and see if screen mirroring works.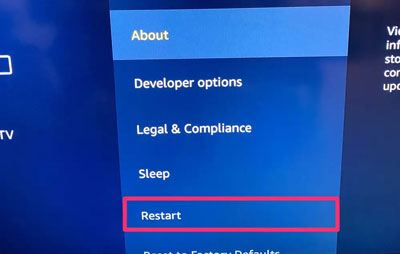 Guess you need: When your iPhone is stuck on the loading screen, you can work it out with these tricks.
Solution 7. Remove Physical Obstacles
The screen mirroring feature uses wireless technologies to display content from your phone to the TV. If they come in contact with physical obstacles, it can cause screen mirroring to not function. So, remove all physical obstacles if there are.
Solution 8. Check Your Wi-Fi Connection
If you're trying screen mirroring via Wi-Fi but getting an error every time, there is a high chance that your Wi-Fi connection is the culprit. The connection should be stable enough when the screen mirrors your devices.
You can try to pause heavy downloads if there are any or reduce the devices using the network. It's also possible that your Wi-Fi is strong enough to provide needed bandwidth. Ensure the router is in the right location and not too far from where you are.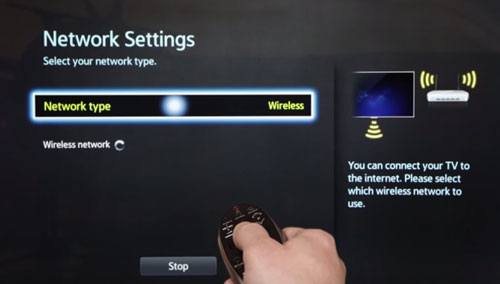 Perhaps you need: Wondering how to play Amry Commander on a PC? Then read this guide to get easy methods.
Solution 9. Turn Off Bluetooth on Your TV
You don't require Bluetooth to mirror a smartphone with a TV. Only Wi-Fi connection is needed. However, if Bluetooth is on, it'll interfere with the Wi-Fi connection, causing it to lag, leading to screen mirroring errors. As such, try disabling it and mirror your screen again. To disable Bluetooth on an Android TV, do this:
01Pick the TV remote, press the Home button, and proceed to TV Settings.
02Tap on the Remote and Accessories or Network and Accessories option.
03Proceed to Bluetooth Settings and switch off Bluetooth.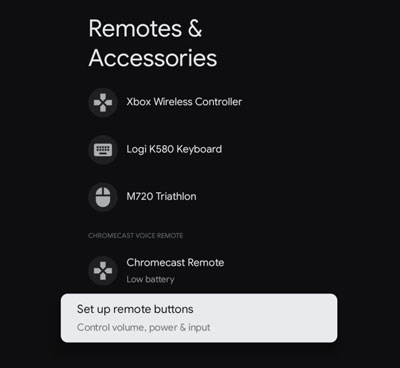 Read more: How to Fix "LG Mobile Switch Not Working" Problem
Solution 10. Place The Phone Near Your TV
The further your phone is from the TV, the slow the connection speed gets between them. This can lead to screen mirroring errors. So, place the phone as close to your TV as possible. Ideally, keep it within 6 feet.
Bonus: Screen Mirror Alternative Apps
If screen mirroring won't be fixed after trying all the above solutions, it's time you try these alternative apps.
1. Phone Screen Mirror Software
If you're looking for a powerful app that can mirror your phone's screen to a computer, then this Phone Screen Mirror program is your choice. It is the most efficient tool for screen mirroring on Android and iOS devices. The app automatically detects your devices and starts to mirror your smartphone in no time.
If you are a game enthusiast but don't want to play on a smaller screen, the screen mirrors your phone with this software to the computer and starts enjoying your games. The best tool you could ever have and a must-have for any gamer. With a few clicks, you can have your Android screen on your computer without a complicated setup.
Key features of this screen mirroring tool:
* Share screen on most Android and iOS devices to the computer easily.
* You can control your device on a large screen from the PC.
* Offer you the chance to stream in-app displays as well as audio
* Play games easily and also manage the social application on the computer.
* The intuitive interface makes the mirroring easier.
* Compatible with many iOS and Android mobile devices.
Download this screen mirroring tool below.

Free Download for PC
How to mirror your iPhone screen to a computer with this program:
01Download and install the program on your computer. Then opt for iOS Mirror on the interface.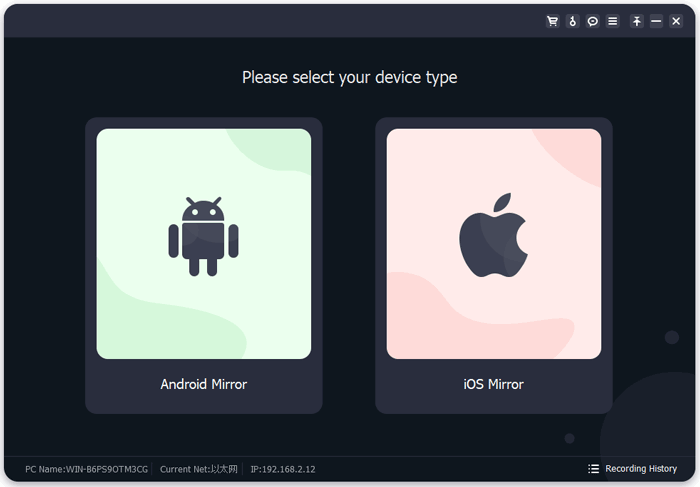 02Go to Control Center on your iPhone and turn on Screen Mirroring, Then choose Phone Mirror.
03You can now start controlling your devices on a large screen.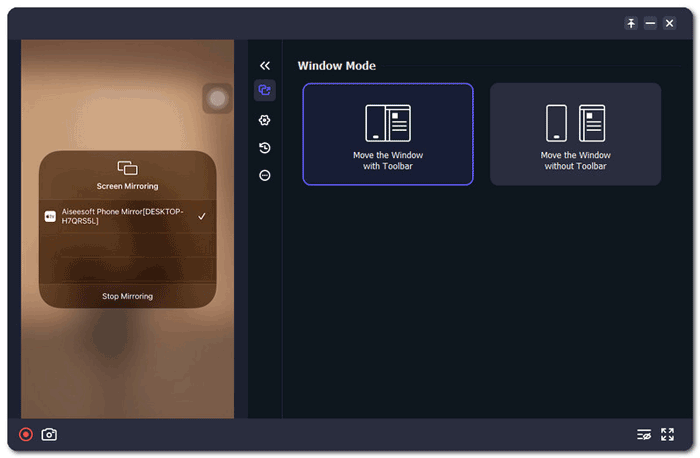 Further reading:
How to Mirror iPhone/iPad to Windows 10
5 Ways to Cast Android to Windows 10 [Step-by-Step Guide]
2. AirDroid Cast
If you are using an Android or iOS, then AirDroid Cast can help you screen mirror it on your PC or Mac. All you need to do is install the app and connect it to your device. After that, you can easily mirror any content from your phone to the computer.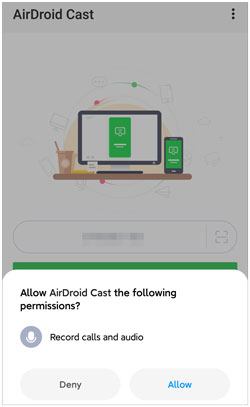 Key features:
* Easy to grasp.
* Come with many connection techniques you can choose.
* Mainly cast and control your device.
* Supports iOS, Android, macOS and Windows.
3. LetsView
Another great app to screen mirror your iPhone or iPad. Basically, this app serves as a remote control for your devices. Thus, you can use it to play music and videos easily. Besides, it offers multiple excellent features for your screen mirroring needs.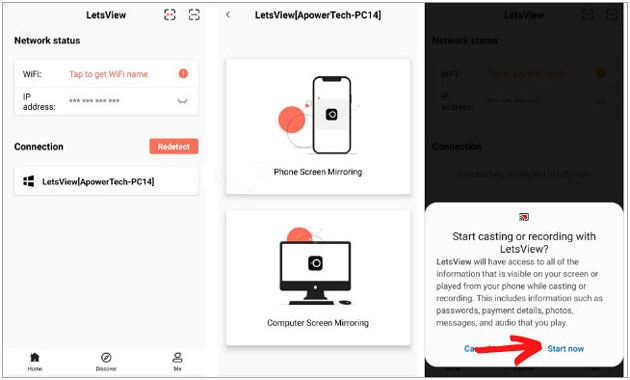 Key features:
* Wireless sharing technique that makes use of whiteboard.
* Help you record the phone's screen.
* Cast a screen to another device with the high quality.
Conclusion
As you can see, sometimes screen mirroring can fail to work. But, you don't necessarily need to give up. Instead, if you follow the above solutions, you can definitely screen mirror your iPhone or Android device and enjoy playing games or watching movies on a big screen.
iMyFone MirrorTo is the most recommended tool to help you easily mirror your device screen to the PC. It will do you good if you use it as it's faster and offers plenty of features, it's fast and reliable.
Related Articles:
Easily Screen Mirroring Xiaomi to PC - Full Guide [Updated]
iPhone Blue Screen of Death? Here are 7 Easy Ways to Fix
Latest Solutions to Android File Transfer Not Working on Mac (Proven Tips)
AirDrop Is Not Working on Mac, How to Fix?
[Fixed] How to Solve Move to iOS Not Working Issue