Pokemon Go is an outstanding mobile game that uses your mobile device's clock and GPS location to know your location when you are playing the game. This augmented reality game lets you discover the world close to you as you catch your best Pokemon.
At times, some of your favorite Pokemon may not be in your actual location. If you want to catch Pokemon outside your location, you can use FGL Pro for Pokemon Go. This tool can help you catch Pokemon outside. This article will guide you on all that you need to know regarding FGL Pro Pokemon Go.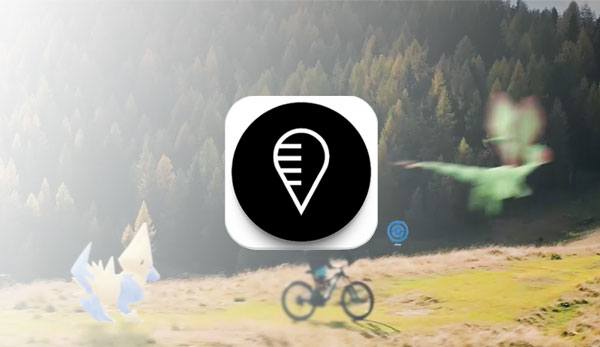 Part 1: What Is FGL Pro?
FGL Pro is a location spoofing application that can change your mobile device's location. You can download the FGL Pro on the Google Play store. FGL Pro is available for Android 4.0.3 and later versions. This spoofer pro for Pokemon Go is compatible with many other applications. You can use this spoofing application to fake your real-time location to the location of your preference. However, FGL Pro is not available for iOS devices.
Key features:
* Allow you to play Pokemon Go in a virtual location.
* You can change the location of your device to any place.
* Allow you to set and share your custom routes easily.
* You can also share your fake location with family members and friends.
Part 2: How Do You Hack Pokemon with FGL Pro?
You can use FGL Pro to spoof your location from one place to another. Follow the steps below to spoof your location from one place to another:
Step 1: Install Google Play
Download and install Google Play Services on your device. Ensure that the version of your Google Play Services is 12.6.85 or older. To check the version, navigate to "Settings", then click on the "Apps" button and scroll down.
Tap on the "Google Play Services" option, and you can see the version of your application. If the application version is later than 12.6.85, download an older version of the application.
Step 2: Download FGL Pro
Search for the "FGL Pro" application on your Google Play Service and download it to your device. Then launch the "Settings" application on your device, tap the "Device Administrations" option, and disable this feature if enabled.
Step 3: Open the App and Choose a Location
Open the FGL application to spoof the location of your device. To achieve that, navigate to "Developer Options". Tap on the "Mock location app" and select the "FGL Pro" option.
Choose the location for the Pokemon Go application destination. Finally, tap on the "Play" button and start catching Pokemon without any Geo-location restrictions.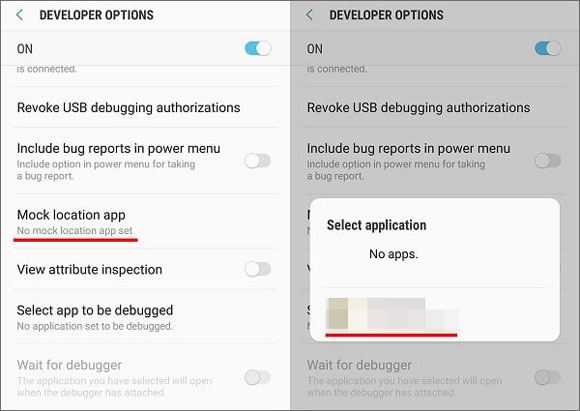 Read more: Want reliable spoofing apps for Pokemon Go? You can select one from this post.
Part 3: Is FGL Pro Not Working? [Effective Solutions]
Your device may crash several times while playing Pokemon Go games after incorporating the FGL Pro application. The FGL Pro app is often the cause of the crashing problem. The experience is not good, especially when you want to pick your favorite and rarest Pokemon. The most common problems related to FGL Pro are the "FGL Pro GPS Signal not found 11" and "Google Play Services Are Updating".
3.1 Fixing "Google Play Services Are Updating" FGL Pro Problem
You might encounter this error when using FGL Pro to fake your actual GPS location. You can solve this problem by launching your device's "Settings" application.
Navigate to the "Application manager" button and show the "Show system apps" on the hamburger menu.
Tap on the "Download manager" option and disable it. Doing that will solve that error, and you can expect better performance when operating the application again.
3.2 Fixing "FGL Pro GPS signal not found 11" FGL Pro Problem
Many Pokemon Players have complained that they frequently encounter the device showing the error as "FGL Pro GPS signal not found 11" when using FGL Pro. This problem can be solved by following the below solutions:
Solution 1: Clear the Data and Cache of the Game
You must remove the data created when running the FGL Pro application. This error may occur if the data stored by the FGL Pro application is corrupted. Therefore, clearing the data and cache of the application will fix the problem.
Open the "Settings" application on your device, tap on the "Apps" button, tap on the "Pokemon Go" option, and finally, tap on the "Storage" > "Clear cache" or "Clear data" option to delete all the corrupted files.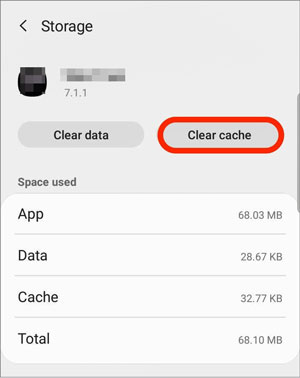 You might need: If you are eager to fake your location on Twitter, follow this guide to make it.
Solution 2: Uninstall the Maps Updates
You are prone to face this error if the Maps are enabled to run in the background. To solve this problem, you need to uninstall Maps updates. Navigate to the "Settings" application and tap on "Apps" > "Maps" > "Uninstall updates" at the top right side of your screen from the three-dot icon.
Lastly, select the "Storage" option and tap on the "Clear cache" to clear any corrupt data.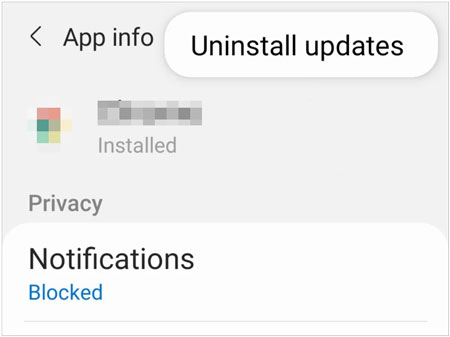 Solution 3. Change FGL Pro Settings
You should ensure that the application settings are correctly made for it to function correctly while using a fake GPS. Open the FGL Pro application and tap on the "Settings" option on the top-left menu. Check on the parallel box that is located opposite Autofix Mocking and Secure Mocking Location. Restart your Pokemon Go app and see if the problem remains.
Part 4: The Best Alternative to FGL Pro for Pokemon Go Spoofing on Android 12
Have you tried to solve the unending problems associated with FGL Pro and now want a better way? Using a professional tool, you can enjoy your Pokemon Go games without stress. GPS Changer is a helpful virtual location spoofing tool that allows you to fake your actual location on Pokemon Go. You can change your location on Pokemon Go by just inputting the desired location on the application.
Besides, you can use this spoofing tool for other games and social apps, such as faking GPS on Zenly. Moreover, the software offers better security and privacy protection of your personal information. Try this software today to enjoy your favorite games with safety and convenience.
Key features of this Pokemon Go spoofing software:
* You can relocate anywhere in the world with only one click.
* Fast change GPS locations on Android for different apps.
* Mock your device's GPS with a Joystick to make the AR game experience great.
* No rooting needs.
* Support spoofing location on iOS devices without jailbreak.
Download this software.
Follow the below steps to use this Pokemon Go walking hack for Android:
01Open the Program
Begin by downloading and installing this FGL Pro alternative on your computer. Launch it and click on the "Get Started" button.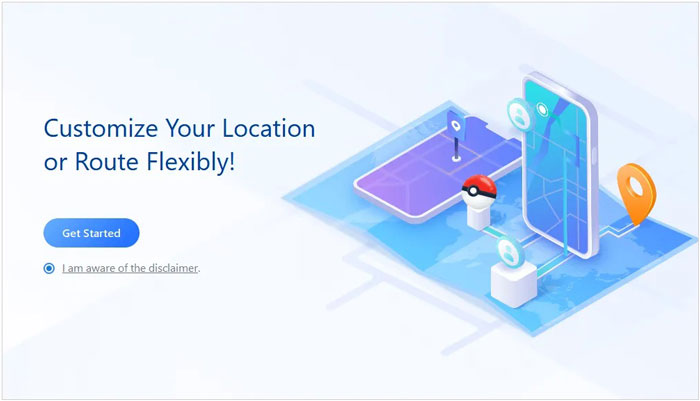 02Connect an Android Device to Your Computer
Use a USB cable to connect your Android phone to the computer, select your device, and tap "OK" on the interface. Then enable the USB debugging feature on your mobile phone.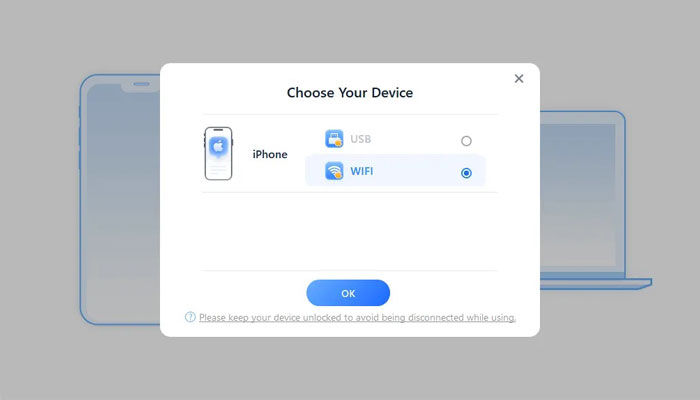 03Select a Mode and Load the Map
Please select the "Gaming" mode, and allow the app to access your phone. Then the software will load the map.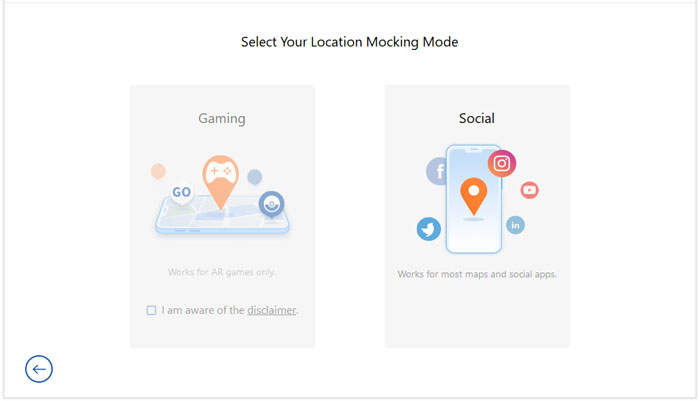 04Choose the Preferred Location for Hacking Pokemon Go
Select "Teleport Mode" on your computer's upper right corner. Select the destination by entering the GPS coordinates at the upper left corner of your computer screen to search for a location with a high chance of catching Pokemon.
At last, click on the "Move" button to relocate to a new location.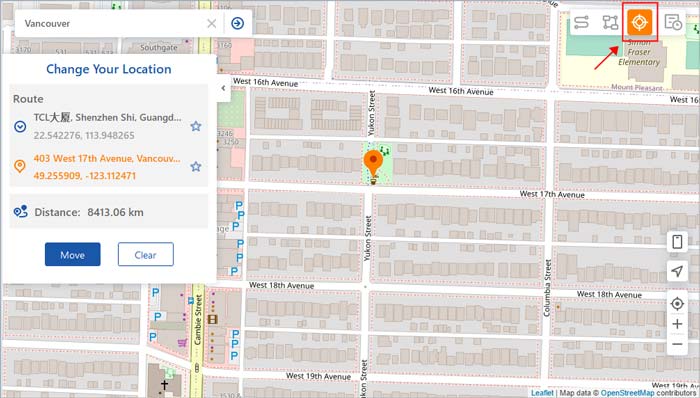 Read also: Which Is the Best Fake GPS App for Android and iOS Devices? [Practical Options]
FAQs About Pokemon GO Pro Walking Hack on Android in 2023
1. Can Fake GPS be used in Pokemon Go?
If you say the Fake GPS app created by Lexa, then yes. This app can be used to change location on Android when you play Pokemon Go. But sometimes, it will expose your real location so that the game will know you are cheating it.
2. How can I switch the mode to "Autofix"?
You can change the mode by clicking on the three dots button on the top-right corner of your computer screen. Select "Autofix" from it if you want to go back to "Teleport Mode" and select it from the same menu.
3. Can I back up my location data?
The alternative to FGL Pro, GPS Changer, allows you to back up your location data in FGL Pro format before closing or updating this application.
4. How to delete location data?
GPS Changer allows you to delete all your data from applications such as Pokemon Go, Snapchat, and more.
5. How to keep track of my actual location?
You can use the GPS Changer software whenever you wish to track your current location and how far you are from your current location.
Conclusion
Pokemon Go is the most popular and amusing game people have ever played. Millions of players love it all over the world. The players, however, are frustrated with the bugs and errors of FGL Pro. Therefore, they require a better tool to fix all the problems caused by FGL Pro. GPS Changer is a fantastic tool that you should use to enjoy your favorite games without any errors and bugs. Besides, it has features that enable you to change your location without any problem easily.
Related Articles:
Repair It When Snapchat Location Is Wrong! [Functional Guide]
Get the Best iSpoofer Alternative for Android and iOS [Informative Guide]
Top 12 AirDrop Alternatives for Windows - Share Files Seamlessly
How to Change TikTok Region Safely and Quickly? [New Guide]
Top 10 iTunes Alternatives for Windows You Can't Miss
8 Top-notch Samsung Kies Alternatives to Manage Your Android Phone with Ease