"Just wondering if anyone knows an alternative to using the Samsung Kies program to manage files, etc., from your phone to your PC. My brother has the Samsung Monte S5620 mobile phone, and he only wants to put a few songs and pictures from his laptop onto his phone. The only way Samsung provides to do this is by using their Kies software. Mass storage device mode on the phone won't work unless you have a dedicated MicroSD card installed, which he doesn't yet..."
- Excerpted from Tom's guide by Moody89
Many people want to find a Samsung Kies alternative to manage their Samsung phones because this program cannot work for their phones. Yes. Not to mention that this software does not apply to Android phones other than Samsung, like Motorola, LG, Huawei, etc. Even for Samsung phones and tablets, it only supports Android 4.2 and below versions. Therefore, it is crucial to search for a Samsung Kies replacement to help you manage your Android device.
But do you know any good to use Samsung Kies alternatives? Now, look at no other online sources. This article summarizes the following eight options for you.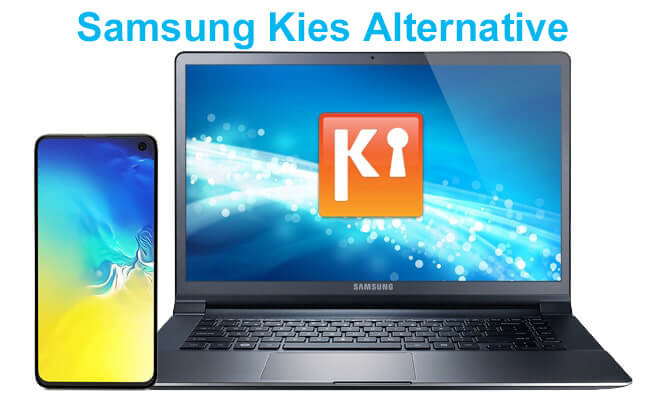 Top 1. Coolmuster Android Assistant
Top 2. Coolmuster Android Backup Manager
Top 3. MOBILedit
Top 4. doubleTwist
Top 5. Samsung SideSync
Top 6. AirDroid
Top 7. MyPhoneExplorer
Top 8. AirMore
Top 1. Coolmuster Android Assistant
Regarding the best Samsung Kies alternative, no other applications can compare to Coolmuster Android Assistant. This program works for Samsung devices and other Android phones and tablets like HTC, Sony, Motorola, LG, Huawei, Google, Xiaomi, etc. Also, it connects with your Android device via two options - the USB cable and Wi-Fi network.
After connecting your Android device, you can manage, transfer, back up, and restore the Android contacts, messages, call logs, photos, videos, music, documents, and other files.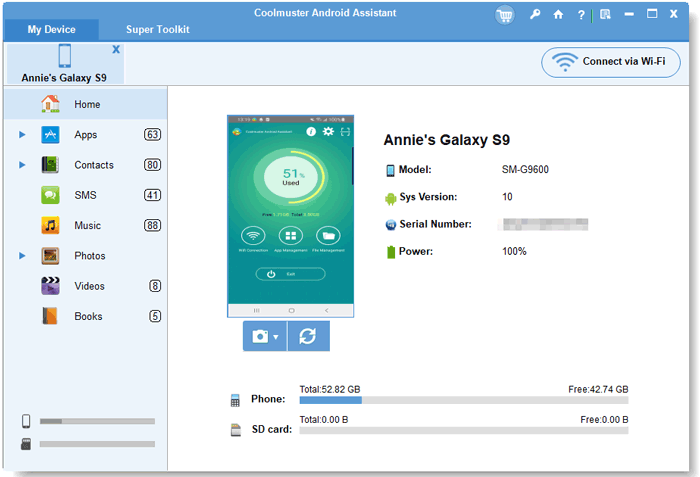 Key features:
* Preview and selectively transfer SMS, contacts, videos, music, eBooks, call logs, photos, etc., between your PC and your Android device.
* Back up and restore the overall Android data on a computer in one click.
* Manage your Android device on the computer: Add, delete & edit contacts, send, forward, & reply text messages, install & uninstall apps, export Android contacts to Outlook, import Outlook contacts to Android, etc.
* Support Windows 10/8.1/8/7/Vista/XP and Android 4.0 and later (Android 11 included), such as Samsung Galaxy S21/S21+/S21 Ultra/S20/S20+/S20 Ultra, Sony Xperia 10 Plus/10/10 Ultra, Motorola, Google, Huawei, LG, HTC, Xiaomi, etc.
You may like:
How to Uninstall Apps on Android Phone from Computer [Best Way in 2021]
How to Send Mass Text without Group Message on Android
Top 2. Coolmuster Android Backup Manager
Coolmuster Android Backup Manager is a recommended alternative to Kies that allows you to transfer Android data to a computer and restore computer backups to Android. The interface is intuitive and straightforward. Without redundant operations and features, it syncs all the Android data with PC in a few clicks.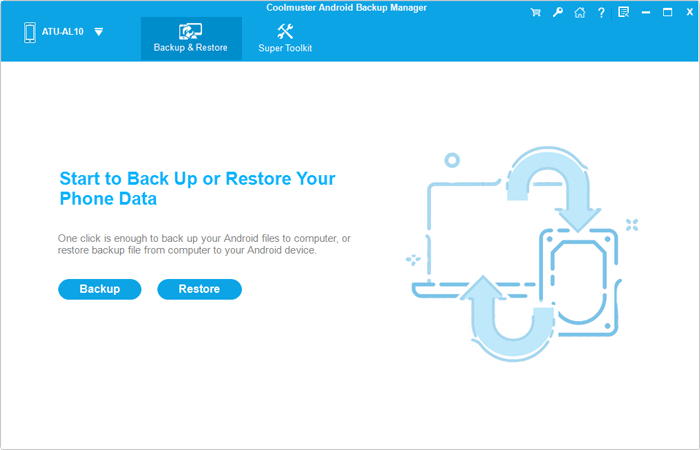 Key features:
* Back up all Android files to a computer and restore the backups to Android in a few clicks.
* Support multiple file types, including contacts, call logs, documents, videos, music, apps, messages, photos, etc.
* 2 ways of connection are available for all Android smartphones: USB cable and Wi-Fi network connection.
* Fast transfer files without data loss and remain the original data quality.
* Widely compatible with Samsung, Sony, LG, Huawei, OPPO, Motorola, ZTE, etc.
Top 3. MOBILedit
MOBILedit is a revolutionary Samsung Kies replacement. This software works for Android, iOS, BlackBerry, Symbian, Bade, Windows Phone, and other OSes with an open system. With this app, you can copy photos, videos, music, and documents between your phone and PC.
Besides, you can make ringtones, manage apps, and manage contacts on the computer as well. Worth mentioning, it lets you connect your phone with your computer over Wi-Fi, USB cable, and Bluetooth.
Click here to learn more.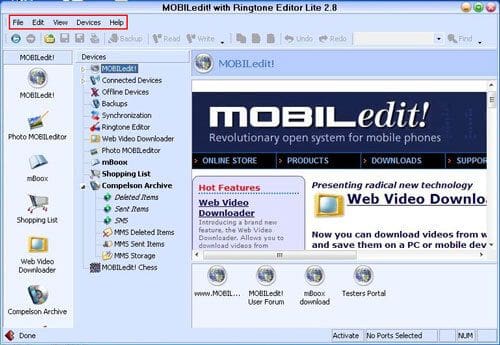 Top 4. doubleTwist
The Samsung Kies alternative doubleTwist mainly concentrates on managing media files. It works as an iTunes for Android and allows you to sync music, photos, and videos from iTunes to your Android smartphone via a cable or wirelessly. One strong point of the software is that it is free to use and light in size. If you only want to manage the media files, doubleTwist is undoubtedly the fastest.
Click here to learn more.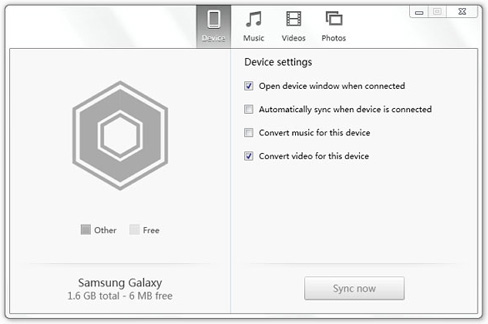 Top 5. Samsung SideSync
Samsung SideSync is a discontinued app. This Kies replacement used to be very popular and worked best for computers and smartphones produced by Samsung. Using it, you can share the screen and files between your PC and phone, receive alarms, make phone calls, and send text messages on your computer. Like other Samsung Kies alternatives, it also enables you to connect your phone and PC via USB or Wi-Fi.
Click here to learn more.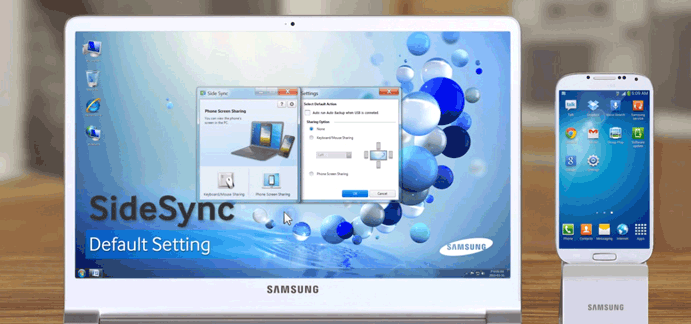 Top 6. AirDroid
AirDroid is the next alternative to Samsung Kies you can consider. You can transfer files between your phone and computer, listen to music on your phone, edit & send text messages, and install apps on the computer. As a web-based software, you don't need to install it, and you can connect your phone to it wirelessly. However, you cannot back up and restore your phone via this app.
Click here to learn more.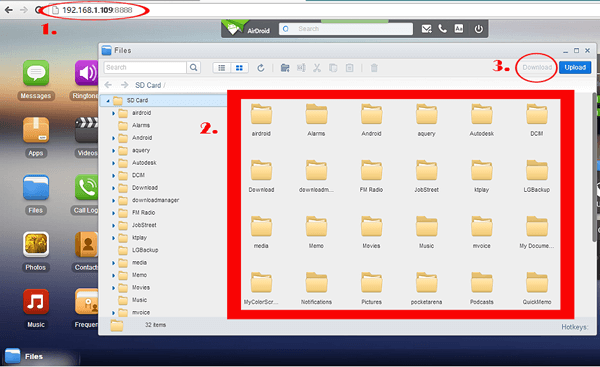 Top 7. MyPhoneExplorer
MyPhoneExplorer is a free Samsung Kies alternative. Initially designed for managing Sony Ericsson phones, it can now manage and back up data on other Android phones. With this app on hand, you can access the contacts and sync them to Outlook, browse the phone data, manage SMS, and back up the phone content on your computer. Generally, it connects your phone and computer via USB cable, Bluetooth, and Wi-Fi.
Click here to learn more.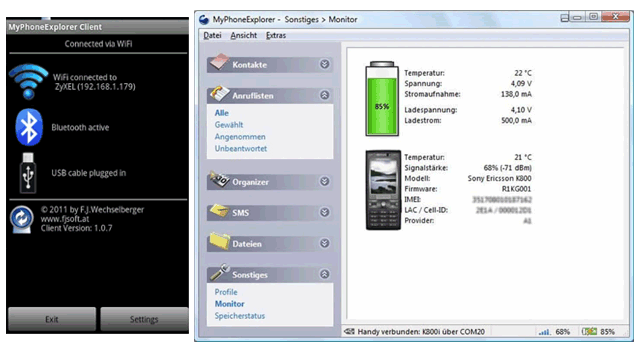 Top 8. AirMore
The last alternative to Samsung Kies is AirMore. Like AirDroid, this program allows you to manage and transfer data between your Android/iOS and computer on the web, and it supports videos, photos, contacts, music, messages, documents, etc. By scanning the QR code, you can connect your phone with the PC without a cable.
Click here to learn more.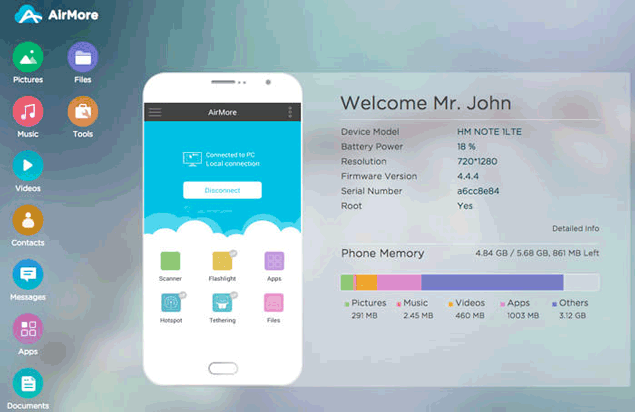 Conclusion
In short, you will find that there are significant differences between these Samsung Kies alternatives. For example, some of them focus on parts of your requirements, like transferring the media files, managing the phone data, etc. Only Coolmuster Android Assistant fulfills all your needs - manage phone data, transfer files between PC and phone, and back up & restore files. Undoubtedly, it is the optimal choice.
Besides, Coolmuster Android Backup Manager also worths your consideration if you need to back up and restore your Android data in one click. You can choose one software according to your need.
If you get into trouble during use or have something to let us know, please leave a comment below.
Related Articles:
6 Best Samsung PC Suites in 2021: Most People Don't Know
Samsung Device Manager: Manage Samsung Phone in 7 Considerable Ways
Top 5 Android Bluetooth Managers - Make Bluetooth Connection Faster
Top 11 Alternatives to Google Photos (Free & Paid)
The Best 12 AirDroid Alternatives You Can't Miss