Top 6 iPhone Contacts Transfer Apps
Transferring iPhone contacts to another device might seem like a daunting task, which it totally is when you do not have the adequate application to aid you, from start to finish. The market is saturated with countless contact transfer apps, making one question as to which one is the adequate option. At the moment, there are several ones that deserve consideration. The following are the top five contact transfer applications that have been able to cause a positive impact among users due to being outstanding platforms that provide various helpful options that permit people to kill more than two birds with one stone. These options are quite simple to utilize, no experience in transferring contacts required at all.
Below are the top 6 iPhone contacts transfer apps on the market that function like a charm
Part 1: The Best iPhone Contacts Transfer App
Part 2: Top 5 Contacts Transfer Apps for iPhone
Part 1: The Best iPhone Contacts Transfer App
Coolmuster iOS Assistant for Mac/Windows
Coolmuster iOS Assistant (Mac Version) is a tool that can help you transfer data between iOS devices and computer, and manage data on computer directly. The best feature of this application is that it supports all iOS devices, including iPhone X, iPhone 8/8 Plus, iPhone 7/7 Plus, iPhone 6S/6. It features with powerful contact managing ability that enables you to transfer contacts from iPhone to PC/Mac, import contacts from computer to iPhone, and edit, delete and manage contacts on computer.
Read More:
Top 5 Android Backup & Restore Software
Top 3 Phone Cloning Software of 2019
Coolmuster iOS Assistant comes with free trial version for you to have a try for free.
1. Download, install and launch the iOS Assistant program on your computer. Connect your iPhone to the same computer via USB. Then, you will see the main interface as pictured in the below. As you can see now, all different file folders are arranged on the main interface.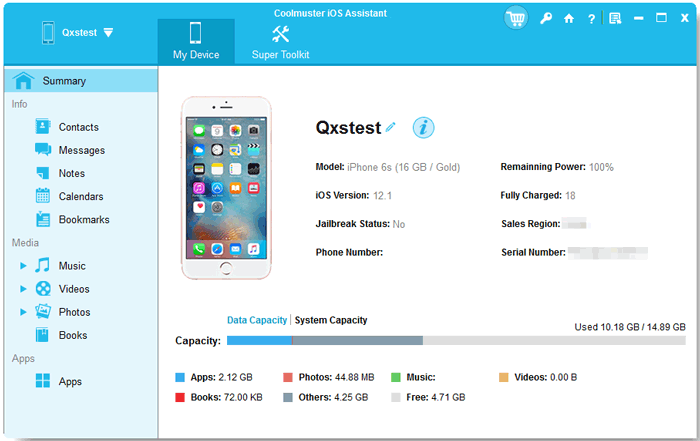 2. Start to transfer and manage contacts on your iPhone:
- Enter the Contacts folder and preview more detailed file information.
- While previewing, select the contacts that you want to export to the computer.
- Hit the Export option, choose the right file output format and begin the process.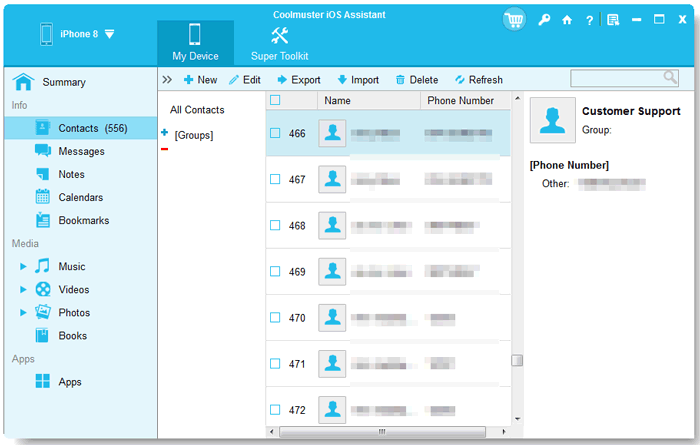 Part 2: Top 5 Contacts Transfer Apps for iPhone
1. Contacts Backup & Transfer Pro
With a single click, Contacts Backup & Transfer Pro can backup, transfer, and even restore contacts, without the need of having devices on sync. It is an app that gets the job done at a rapid pace, hence why its popularity keeps augmenting on a daily basis around the globe. Into a bundle, it can copy an entire list of contacts in order for you to share on demand. If you need to backup data to MAC, PC, or smartphone, Contacts Backup & Transfer Pro can come in handy in this aspect, too. It is the type of application that does not fail in providing you with a positive experience every time you put it to good use.
Download this app from the link: https://itunes.apple.com/us/app/contacts-backup-transfer-pro/id558458091?mt=8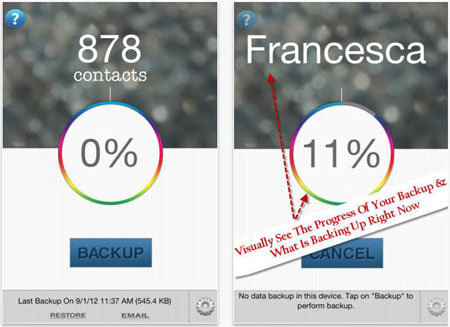 2. iContactsPro+
One of the elements that have made iContactsPro+ become one of the top favorite contact transferring applications around the globe is its simple structure. Even though it is a platform that has had several helpful integrations, its simplicity remains the same. Editing, managing, and sharing contacts on iPhone and Gmail account is a breeze with iContactsPro+. It conducts contact transfers in a timely fashion manner so that you can go about your day. You can search for someone on your list by entering phone number, email, or name. It is one of the most flexible apps around. You can certainly count on it when you need it.
You can download this app from the link: https://itunes.apple.com/us/app/icontactspro+-advanced-contact/id559990240?mt=8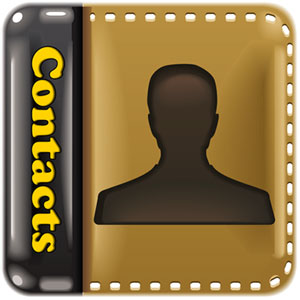 3. InTouchApp Contacts Manager
If you want an application that focuses mainly on transferring contacts, then InTouchApp Contacts Manger is the ideal option. This is a smart platform to manage a grand number of contacts on. You can also count on it to backup data; thus, you never have to worry about losing important information if your device suffers from a malfunction, which tends to occur more often than a lot of users might tend to imagine. InTouchApp Contacts Manger is able to update contacts automatically, which is definitely another great advantage. It can keep you up-to-date, making you have one worry less on your mind.
You can download this app from the link: https://www.intouchapp.com/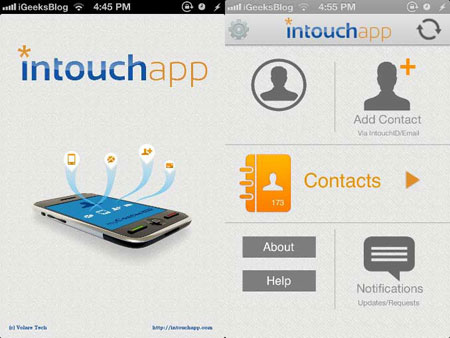 4. PhoneSwappr
If you want to transfer contacts to another device on a platform that has become well-known for being innovative in its updates, and for providing extra protection, then you hit the nail on the head with this app. The experts who created it knew that there are times when users need to transfer contacts to several operating platforms, including Windows, Android, and iOS, which is one of the elements that set it apart from other applications. It is a reliable transfer app, one that keeps your information safe. Once contacts are downloaded to the cloud, one will be provided with a PIN for which one needs to decrypt one's data when transferring contacts to another device. Both the PIN and uploaded contacts will be deleted from the PhoneSwappr after 7 days. It is simply a wonderful option that will keep your contacts safe, ready to be transferred when you please.
You can download this app from the link: https://www.phoneswappr.com/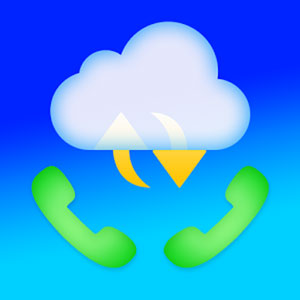 5. NQ Contacts Sync
This particular application functions on various operating systems, including Nokia, BlackBerry, Android, and iOS. After the installation of it, you will be prompted to create a NQ account, which is completely free of charge. It is a necessary step in order for contacts to be stored in the encrypted NQ cloud. By doing so, contacts will easily be able to be transfer contacts to another device that is linked to the NQ cloud. It is a very simple to utilize platform that, just like the other previously mentioned applications, does not fail in any aspect.
You can download this app from the link: https://itunes.apple.com/us/app/nq-contacts-sync/id450088684?mt=8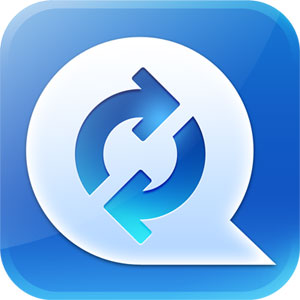 Transfer Your Contacts with Ease Today!
Any of these applications will be able to transfer your contacts with ease. It all comes down to choosing the one that meets your preferences, as besides transferring contacts you might also want to get something else done, such as a backup. There are numerous individuals who have taken advantage of more than one of these exceptional applications, hence why it is suggested to give them all a try if you can!
Related Articles:
How to Transfer Contacts from One iPhone to Another
How to Transfer Content/Data from Samsung to Samsung