iTunes Error 9 isn't very common, but it is a fairly serious error that means you have to do some troubleshooting on your devices. This error occurs when trying to restore or update iDevices using Mac/iTunes on the computer. It's quite frustrating because it stops you from finishing your updates or restoring your data. But, there is a way to solve this. Continue reading to know how to fix iTunes error 9 in the simplest way.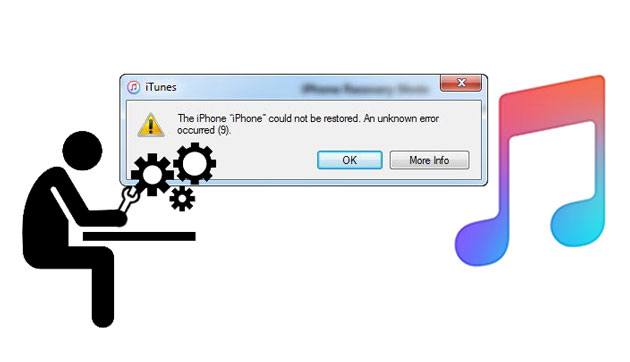 Part 1: FAQs on iTunes and iPhone Error 9
Q1: What is iTunes error 9?
Error 9 is one of the many error codes prompted during firmware updates or when the system restores an iPad or iPhone via iTunes. This error is related to the connection of the USB to the phone causing it to disconnect while syncing.
Q2: What leads to error 9 on iPhone/iTunes?
iTunes Error 9 could occur due to reasons like:
* Jailbroken iPhone.
* Corrupt network settings.
* Damaged cable.
* Security software that prevents access to the Apple server.
See more: What if several green lines are on your iPhone screen? How can you fix it?
Part 2: How to Fix it When the Unknown Error 9 Occurred
iTunes Error 9 isn't common, and many iOS users aren't conversant with it compared to the known Error 3194 and 4014. Unfortunately, some aren't lucky as they have to encounter errors. But, the nice thing is that you can easily fix it. Here are wonderful ways to resolve it:
1. Fix iTunes Error 9 via iTunes Repair (Simplest)
Are you in need of a powerful tool to repair iTunes error 9? The iTunes Repair software is the app for you. It's been designed to help fix almost all iTunes errors, battery bugs, and more.
When you use this tool, be sure your data won't be lost. So, no need to worry about the information you haven't backed up yet. This iTunes error repair tool is very easy to use. You can also solve connection issues when iTunes fails to recognize your iOS device.
Its key features:
* Repair more than 100 iTunes errors, like iTunes error 9, error 13014, error 14, etc.
* Fix iTunes errors without data loss.
* All versions of iTunes are supported.
* Improve your iTunes performance quickly.
Download this iTunes repair program below.
How to fix iTunes error 9 via this program:
01Download, install, and launch the software on the computer and choose the System Repair module.
02Go to iTunes Repair, and you'll see a pop-up window with three repair options. Click on the first option, which is the Repair iTunes Errors option.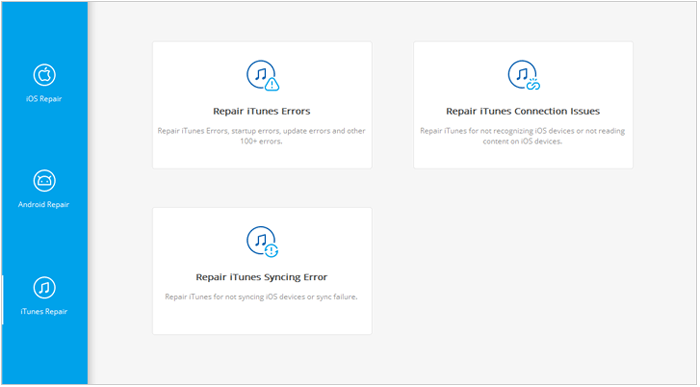 03iTunes will start to check available components. After checking, click on the Repair option to start the repairing process.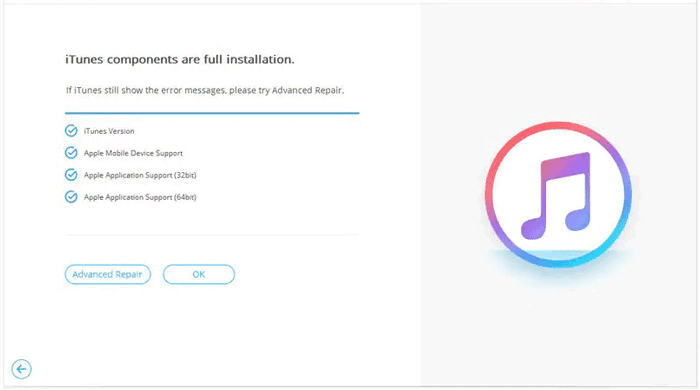 Read also:
Fast Fix the iTunes Not Recognizing iPhone Problem [2023 Update]
How to Bypass iPhone SIM Not Supported Issue? (Top 11 Methods)
2. Update iTunes to the Latest Version
If you're getting iTunes 9 errors all the time, it could mean your iTunes version isn't up to date. Normally, Apple releases iTunes updates frequently to help fix bugs and improve iTunes' working. So, if you're updating or restoring while using an older iTunes version, you may encounter this error. So, try to update and see if the error will stop.
01Open iTunes, tap on the iTunes icon at the screen's top left corner, and choose the Check for Updates option.
02Let the app connect with remote servers. You can now download its latest version.
03Make sure to restart the computer after updating.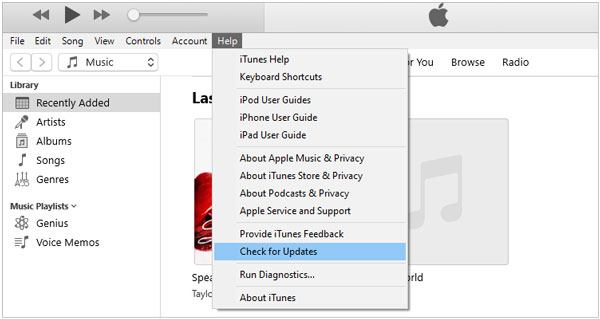 Learn more: When an iPad keeps crashing, you can follow this guide to repair it fast.
3. Restart iPhone and Computer
Bad settings or misconfigurations stored in your devices could also bring this error. This is a common culprit that affects all smartphones and not just iPhones. To restart your iPhone and computer, do this:
For the computer:
Go to the Start button, click on the Power button, and choose from the Restart option to restart the computer.
For iPhone 8 and later:
Quickly press the Volume Up button followed by the Volume Down button. Then long-press the Side button till you see the Apple logo.
For iPhone 7:
Long press the Volume Down and Side button until you see the Apple logo.
For iPhone SE/iPhone 6s and earlier:
Long press the Top/Side button and Home button until the Apple logo shows.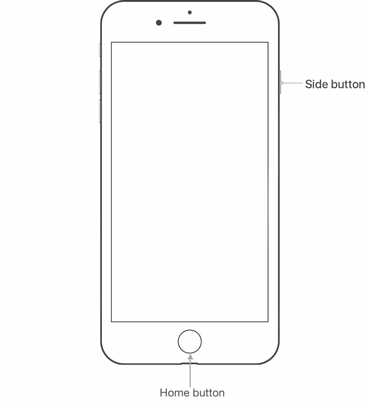 Guess you like: How to Fix iPhone Stuck on Zoom Mode Quickly? (Solved)
4. Check and Upgrade the OS on Computer
Outdated OS could also be a possible factor causing iTunes error 9. So, make sure your computer's OS is up to date. Also, check the firmware of your iOS devices.
01Go to the Start button and proceed to Settings.
02Click on Update and Security > Windows Update, and check available updates. If updates are available, ensure you update the computer.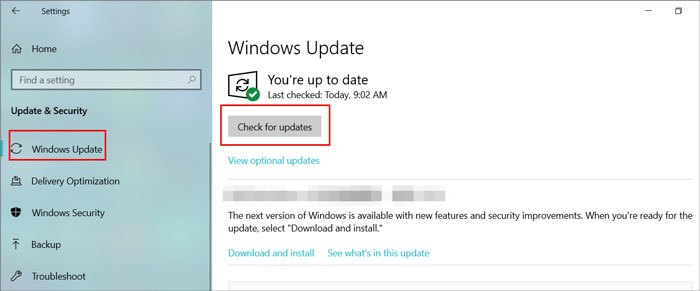 Perhaps you need: Your iPad fails to update software? If you want to repair it on your own, read this informative guide.
5. Check the USB Connection Between iPhone and Computer
If there is no connection between iPhone and the computer, then you won't be able to update or restore with iTunes. A damaged cable or computer USB port won't bring a good connection between these devices. So, ensure you check the USB cable to ensure it's working, and the USB ports aren't damaged. You can even try connecting to a different device to see if it works.
6. Clean Cache on iOS Device
If you're having iTunes error 9, cleaning your device's cache could help you decrypt the problem. Normally, when you update your apps, they tend to store cache, which makes the phone slow down. If there is a lot of cache on the device, clean it and see if that fixes the issue. Here is how to clear the cache on your iOS device:
01Go to your iOS device's Settings, and tap on the browser for Safari.
02Choose the Clear History and Website Data option. Doing this will erase all cache from browsers.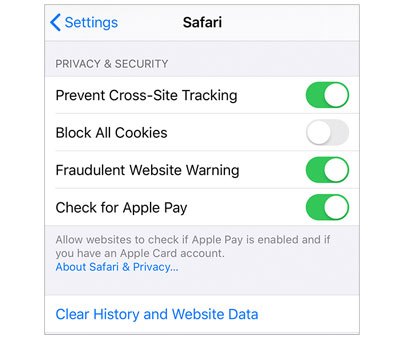 7. Try Another Computer
You can try using another computer if you don't trust the present one. Maybe the computer you are using currently has some issues. So, try another one to see if the iTunes error 9 will seize. But make sure you're using a trusted computer that has decent speed and memory.
Bonus: Transfer iOS Data with the iTunes Alternative - Coolmuster iOS Assistant
The best data manager for all iOS devices is the Coolmuster iOS Assistant. This iTunes alternative can help you do a backup of your data in case you won't be able to restore your iTunes backup. You can export photos, messages, contacts, and more. So, this powerful iTunes alternative lets you back up and restore your iOS device in one click.
Bottom Line
That's it! You now have all the tricks, and if you encounter an iPhone restore error 9 issue, you know what to do. Let these tips guide you through the process, and your device will be back to normal again. Besides, there is the iTunes Repair tool that can fix 100+ iTunes errors, including error 9, in the most convenient way.
Related Articles:
How to Recover Permanently Deleted Photos from iPhone? [Solved]
[Fixed] How Can I Get Pictures Off A Broken iPhone?
[Solved] How to Recover Deleted Notes on iPhone in 5 Simple Ways?
How to Recover Snapchat Messages on iPhone in Four Hassle-free Ways?
How to Recover Photos from iPhone without iCloud [With Tutorial]
[Workable Solutions] How to Retrieve Contacts from iPhone with Broken Screen?