Are you frustrated by the "unable to activate iPhone" error while trying to set up your iPhone? Numerous iPhone users have been complaining about this problem. Therefore, "unable to activate iPhone " is a common problem for iPhone users, and working solutions have been found in the past. This error is mostly caused by complex or simple factors. In this article, we shall guide you on troubleshooting iPhone activating problems.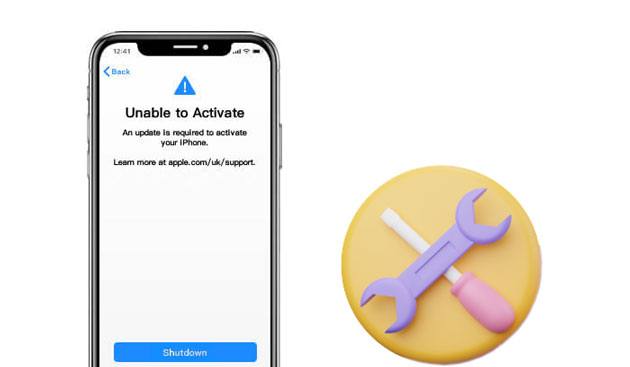 Part 1: Unable to Activate iPhone: Common Causes and Simple Fixes
Below are the main causes of iPhone activation problems, like being unable to activate Face ID or Touch ID on an iPhone. And you will know how to solve them.
1.1: Improperly Inserted SIM Card
Is your iPhone unable to activate after you install your SIM card on it? Actually, improperly inserting a SIM Card is a real issue. When the SIM card is inserted incorrectly, iPhone fails to recognize it. In such a situation, you cannot activate your iPhone. Then what should you do? Try taking out the SIM card and inserting it again carefully.
1.2. Incorrect Network Settings
If your network settings are incorrect, you won't be able to activate your iPhone. So before trying to activate it again, make sure that all settings are set correctly.
Then how can you fix the Apple iPhone unable to activate issue? Please go to Settings, choose General settings, reset all network information, and input the correct network settings.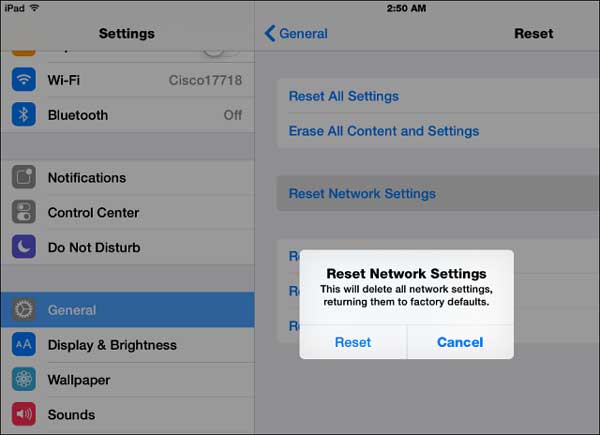 See more: If an iPhone keeps crashing, you can repair it via these easy tricks.
1.3. Check If Your iPhone Is Locked
If you try activating an iPhone that is locked to a specific carrier, you might get the "unable to activate iPhone" error message. In this case, you should check if your phone is locked first. If it is locked, you should unlock it first by contacting your carrier.
1.4. Ensure iPhone Is Connected to a Stable Network
If your iPhone is connected to a stable network, you can activate it. However, if your signal is weak and unstable, you will be unable to activate your iPhone. So make sure that the signal strength is good before you try to activate your iPhone again.
1.5. Check If the Activation Lock Is Still On
This could be a problem, especially if the iPhone that you are activating belongs to somebody else. The activation lock can be attached to the previous owner still. To solve this problem, you should use the Apple username and password that were used on the device. The other option is that the previous owner can disconnect the device from their iCloud account.
1.6. Use iTunes to Install iOS Updates
It is possible that your iPhone is unable to activate since an iOS update is required. If you have the latest version of iTunes on your computer, you can go ahead and install the updates through iTunes. However, if you do not have the latest version of iTunes on your computer, we advise that you install it first. Follow the below steps to install iOS Updates using iTunes.
Perhaps you need: Your apps didn't transfer to your new iPhone? How can you solve it? Let's read this full guide.
Step 1: Download and Install iTunes on Computer
Begin the process by downloading, installing, and launching iTunes on your personal computer. Switch off the iPhone and connect your device to the computer using a USB cable and turn on the device.
Step 2: Start Activation Process
Once iTunes detects the iPhone, it will prompt you to follow the activation process. Follow the guides that are available on the screen. Optionally, you may also click on the "Activate your iPhone" button on the left side of your iPhone's interface.
Step 3: Complete the Activation
To complete the activation process, proceed and log in using your Apple ID and then click on Continue.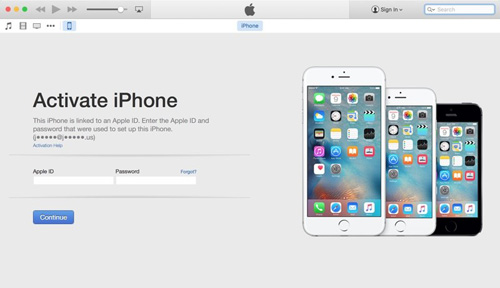 1.7. Force Restart iPhone
If you have tried other fixes and they are not working, you can force restart your iPhone. The activation problem might be caused by software glitches. The procedure of force restarting iPhones may vary depending on the iPhone model.
Force restarting iPhone 8 and later versions:
Press the Volume Down and Volume Up buttons and then release them frequently. After that, press and continue holding the power button until when the Apple logo appears.
Force restarting iPhone 7:
Press and hold the Power and Volume Down buttons simultaneously until the apple logo appears, and then release both buttons.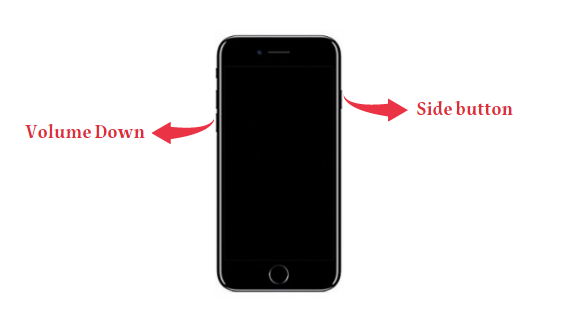 Force restarting iPhone SE or 6:
To force restart this iPhone version, you should hold, press, and continue holding the Side and Home buttons simultaneously. After the iPhone restarts, you can release the buttons.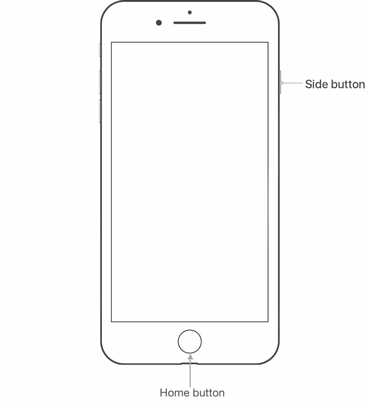 Read also:
iPhone Blue Screen of Death? Here are 7 Easy Ways to Fix
How to Fix an iPhone Stuck on Loading Screen? (iPhone 14 and iOS 16 Supported)
Part 2: Professional Way to Fix the "Unable to Activate iPhone" Problem
You can successfully bypass unable to activate iPhone 7 and other iOS models using the methods discussed above easily. What if the problem does not end? The solution is to use a professional way to solve the issue. This iOS System Recovery tool is professional and powerful to fix various iOS problems, including iPhone activation failures.
The tool provides two modes (Standard & Advanced modes) to fix any iOS system-related problem for good. It is a simple-to-use tool that does not require technical skills. Additionally, it's very safe to use, and you will not lose your data when choosing the standard mode.
Key features of this iOS repair tool:
* Fix the unable to activate error on your iPhone quickly.
* Help you exit the DFU mode if your iOS device is stuck on it.
* Downgrade your iOS without any hassle.
* Compatible with most iOS devices.
* Run well on Mac and Windows computers.
Download this system recovery software to fix your iPhone's activation issue.
Use the iOS System Recovery tool to bypass unable to activate an iPhone:
01Download and Install the Program
Begin by downloading, installing, and launching the program on your computer. Download the right version for your computer. After installing the application, the main interface of the software will appear on your computer's screen. Select iOS System Recovery and continue to the next step.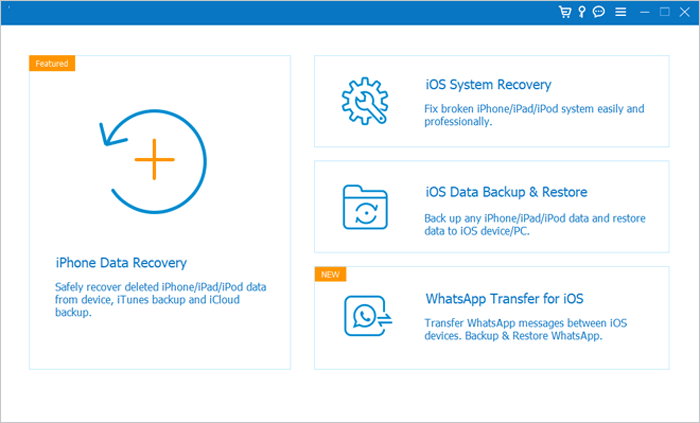 02Connect Your iPhone to the Computer
Use a USB cable to connect your iPhone to the computer. On your iOS device, a pop-up asking you if you can trust the computer will appear. Tap on the Trust option and click on the Confirm button.
03Choose a Mode
Choose a repair mode among the available modes: Advanced Mode and Standard Mode.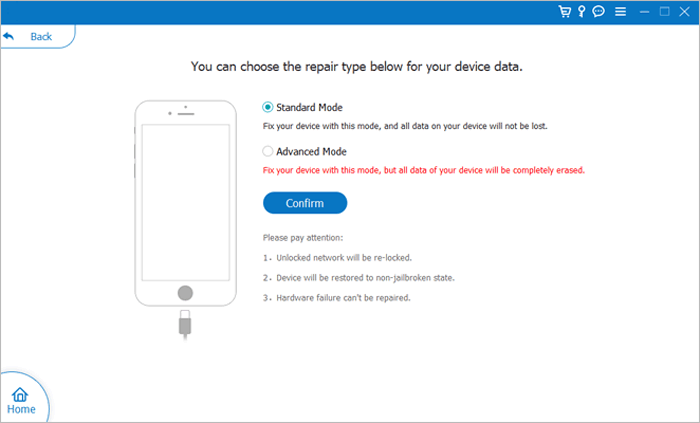 04Repair Your iPhone
Click the Confirm button to verify the chosen mode. Then click the Repair button for the program to start fixing the device. Once done, you can activate your iPhone normally.
Conclusion
There are multiple ways of solving the "unable to activate iPhone" problem. You may follow any of the above methods to solve the problem. If the first few methods fail to work, you can use the professional method. The iOS System Recovery software was developed to fix iOS issues, such as being unable to activate iPhones easily. With it, you can fix common iOS issues and bugs without a hitch.
Related Articles:
How to Recover Data from iPhone Internal Memory? Top 3 Ways
3 Proven Ways to Recover Data from iPhone that Won't Turn On (with Troubleshooting)
4 Ways to Recover Photos from Dead iPhone (All-inclusive)
How to Recover Snapchat Messages on iPhone in Four Hassle-free Ways?
How to Fix iPhone/iTunes Error 3194 in 11 Ways? [Updated]