In this day and age, taking screenshots is a part of every person's daily routine. Screenshots come in handy, from capturing an embarrassing celebrity tweet to saving crucial online information. They are our go-to source for preserving fleeting messages or hard-to-find data from disappearing websites. Do you know how to take screenshots on Samsung?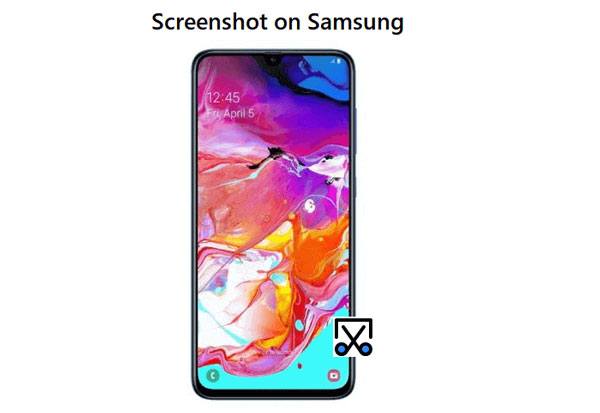 There are a plethora of techniques on how to screenshot on Samsung, from manufacturer-exclusive methods to system-level solutions and third-party apps in the Google Play Store. Is the question of how to screenshot Samsung still on your mind? Choosing a method for taking screenshot in Samsung can be overwhelming because there are many available options. Here we'll uncover the most popular methods of taking screenshots on Android and introduce you to standout third-party apps that make capturing screenshots easier. These methods are applicable to all models of Samsung, including the latest Galaxy S23 and Galaxy M53.
Part 1. Why Would You Take Samsung Galaxy Screenshot
A screenshot, also referred to as a screen capture or screengrab, is an image of the exact contents shown on your device's display, whether it be a smartphone, laptop computer, or other similar devices. With screenshots, you can save and share precisely what you see on your monitor anytime.
Capturing screenshots grants you access to a plethora of data, including the time and battery level at that moment. These digital records are invaluable when it comes to preserving our most prominent form of information. Screenshots are helpful visual aids for various tasks, from educating ourselves to validating our viewpoints. Here are just some of the principal ways in which screenshots can benefit us:
1. Capturing Information Instantly
You don't have to be a photographic genius. Let your phone do the remembering for you. Screenshots as photographic tools are convenient for capturing data that will vanish after some time, such as Instagram stories.
2. A Great Way of Creating Backups
Screenshots are invaluable when you want quick access to details while the internet is unreliable. For instance, a boarding pass or QR returns code can easily be saved as a screenshot on your phone so that if airport or shop connections are weak or poor, you will still have an available backup.
3. Shareable Proof
Screenshots help us capture and store all the data on our private screens. Their purpose could be to preserve something sweet, such as an unexpected message from your crush for you to display proudly to your girlfriends, or serve more seriously in providing evidence against online abuse. Either way, screenshots are invaluable.
4. Screenshots are Learning Resources
With a single click, you can capture an entire screen of valuable information during virtual lectures and presentations. This way, you won't have to worry about jotting down every detail from one slide before the presenter moves on. Furthermore, if the content is more intricate, like graphs or infographics, having a precise copy saved makes it much easier for future reference. So no need to worry about forgetting important data ever again.
5. Reference For Visual Instructions
Screenshots are potent assets for anyone seeking to instruct or elucidate an idea or aptitude to another person, mainly if it entails visual or internet-based information. A screenshot clearly shows the user what their screen should look like so that everything is clear in translation. Whether you're working with a remote colleague on a project or trying to teach your parents back home how WhatsApp functions, screenshots make everything more accessible and more understandable.
Part 2. How to Take a Screenshot on Samsung Devices in 6 Ways
Taking screenshots on Samsung phones and tablets is surprisingly straightforward. Here are some ways:
Way 1. How to Take a Screenshot on Samsung Using Coolmuster Android Assistant?
One of the easiest and most convenient ways of screenshotting your Samsung device is by downloading a third-party application. An excellent example of a third-party application that you can use to take screenshots is Coolmuster Android Assistant. Coolmuster Android Assistant is a great way to take screenshots without having to go through the hassle of pressing any physical buttons or using other Samsung screen capture methods.
Coolmuster Android Assistant Key Features:
Take screenshots of your Android phone.
Manage photos, SMS, call logs, books, music and etc.
Back up and restore your Android data.
Import or export files to and from any Android device.
Transfer, edit and delete contacts using your computer.
Forward, delete, copy and resend text messages on your computer directly.
Click on the following buttons to free download the Android Assistant, and keep on reading to see how to use it to take screenshot on Samsung.
Follow the below easy steps to learn how to screenshot on Samsung:
01Open Coolmuster Android Assistant
Launch the program after you have downloaded and installed it on your computer.
02Use a USB cable to Connect Your Devices
To link your Android device to a computer effortlessly, connect it using a USB cable and ensure the USB debugging option is enabled on your phone. Next, the user-friendly Android Assistant will recognize the connected Android gadget in no time.
03Take Your Android Phone Screenshot
Click on the camera-like icon to take a snapshot of your Android device. You can decide whether to "Copy screenshot to clipboard" or "Save screenshot to computer." With just a few clicks, it's easy and efficient.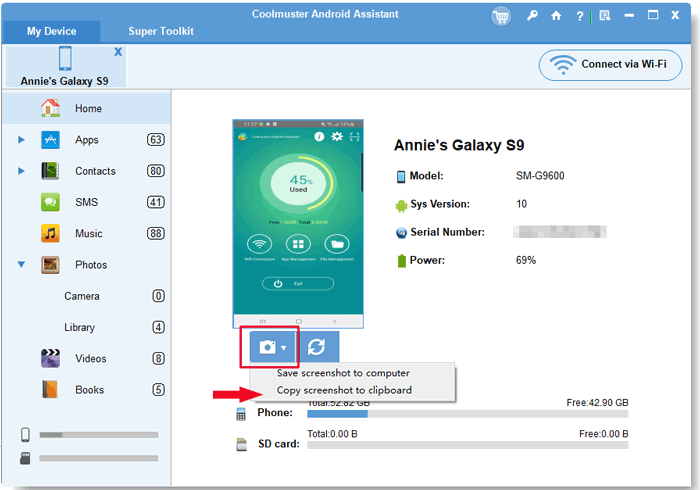 You May Also Want to Know:
How to Transfer Files Between PC and Android Tablet?
Why Can't I See My Pictures in My Gallery? Fix It and Recover Pictures
Way 2. How Do You Take Screenshots on Samsung Galaxy Using Buttons?
If you have a Samsung Galaxy A/S/Z or Note series phone, you can take advantage of the built-in feature to take a screenshot. Taking a screenshot on any modern Android device is simple and quick. All you need to do is press the Power button and the Volume Down button for an effortless way of capturing what's currently displayed. Follow the below steps to learn how you can take a Samsung screenshot using the Volume down and the Power buttons:
Step 1. Ensure your Samsung screen is set with the data you want to screenshot.
Step 2. Hold and press the Power and Volume Down buttons simultaneously for some seconds until you get a screenshot.You will see a slight shrink and a screen flash once the screenshot has been taken.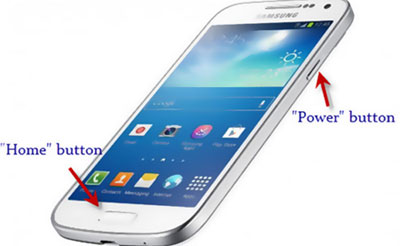 Step 3. After a few seconds, you will see a screenshot tool strip at the bottom of the screen. If you wish to edit your screenshot immediately, feel free. Otherwise, wait for a short time and watch as it slides away from view, having been automatically saved into your Gallery.
What if the screenshot is deleted by mistake? Please do not be concerned. We have a helpful guide for you. [see How to Recover Deleted Screenshots from Android Phone Successfully? (Proven)]
Way 3. How to Take a Screenshot on Samsung via SDK Android Developer Tool?
Have you ever heard of an Android developer tool that enables app developers to create Android applications easily? This valuable resource has a noteworthy feature that permits creators to capture screenshots of any mobile device. By doing so, the application designers can share results and troubleshoot bugs with their colleagues quickly.
Luckily, you can also download and utilize the SDK software from Google to safely take smartphone screenshots. Before installing it on your device, carefully read their User Agreement terms. Utilizing cutting-edge software such as Android SDK requires caution, which can potentially change your device's performance. To access this technology, you must install Java SE Development Kit and USB drivers on your computer. Follow the below simple steps to take a screenshot of your Samsung phone:
Step 1. For optimal use, connect the Android smartphone to the PC.
Step 2. Run the Dalvik Debug Monitor that comes with your SDK developer kit.
Step 3. To access the Screen Capture feature, navigate to your Debug Monitor Menu, click "Device," and then select "Screen Capture".
Step 4. When you launch the view of your smartphone, a screen will be brought to you so you can take a quick screenshot.
Way 4. How to Do a Screenshot on a Samsung Phone Using Gestures?
Samsung has done a lot of work concerning developing phones that take screenshots. If you own a Samsung Galaxy, you can take a screenshot using one of the gestures. Samsung Galaxy phones have become renowned for their gently curved screens, which allow users to achieve popular tasks through simple hand gestures. For instance, you can take screenshots utilizing only a Palm Swipe. The Gestures feature is always turned on by default. Follow the below steps to confirm if the feature is turned on:
Step 1. Launch the settings application.
Step 2. Tap on the "Advanced" features.
Step 3. Choose the "Motion and Gestures" option.
Step 4. Confirm that the option "Palm swipe to capture" is turned on.
You can also take a screenshot using your palms side if the "Palm swipe to capture" option is turned on. Follow the below simple steps to capture a screenshot:
Step 1. Ensure your Samsung screen has the content you wish to screenshot.
Step 2. Position your hand's edge on the side of your device's display, with your pinkie pointing along its length.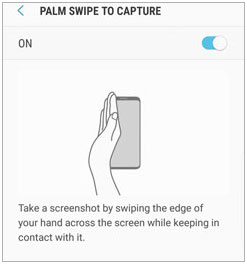 Step 3. Watch the screen quickly shrink and flash, signaling your screenshot has been successfully taken.
See Also:
6 Methods to Transfer Photos from Samsung to PC [Must Read]
5 Ways on How to Transfer Pictures from Samsung S9/S9+ to Computer Efficiently
Way 5. How Do You Take Screenshots on Samsung Using Smart Select?
Save time and energy when you need to take a screenshot of only the important parts with Smart Select. This feature allows you to crop the screenshot image before taking it. This ensures that only what matters is captured in one go. Unleash the power of Smart Select by activating Edge Panel using the following steps:
Step 1. Launch the Settings application.
Step 2. Tap on the display and then hit the screen's edge panel to find the available panel options.
Step 3. By default, the panel titled "Apps" is most likely activated. If not, press the "Smart Select" button and toggle it to on.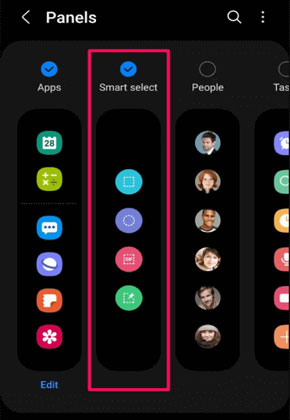 Follow the below simple instructions to capture a screenshot after you turn the Smart Select feature on:
Step 1. Set your device's screen with data that you would like to screenshot.
Step 2. Glide your finger over the handle of the Edge panel.
Step 3. To locate the Smart select options, swipe across your Edge panel until you encounter them. You may need to swipe multiple times depending on how many panels are active.
Step 4. Tap on your desired tool when a Smart select panel appears.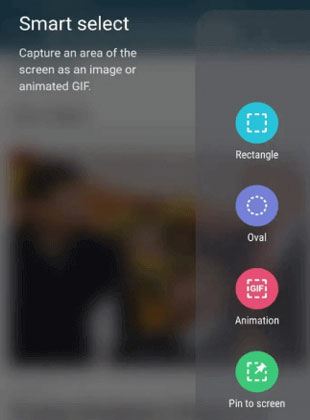 Step 5. Easily adjust the size and placement of your screenshot selection, then click Done.
Step 6. When you've finalized your selection, press the "Save" button at the bottom right corner of your device's screen with a square arrow pointing downward.
Read More:
[Solved] How to Get Pictures Off a Locked Android Phone Smoothly?
How to Transfer Photos from Samsung to Samsung in 6 Ways?
Way 6. How to Take a Screenshot with Samsung Using Bixby App?
Samsung's personal assistant Bixby is here to help; taking a screenshot is no different. Leverage the capabilities of Bixby in your daily life and let it easily capture your screen. Got your Bixby ready? Here's how you make use of it:
Step 1. Set the data that you wish to capture on your Samsung screen.
Step 2. All you have to do is give the command, "Hey Bixby, take a good screenshot," and you'll have perfectly captured an image right at your fingertips.
Step 3. Bixby's screenshot function will capture and store the screen in your device's Gallery for easy access.
Part 3. FAQs Regarding Screenshot
Q1: How do I find the screenshots I have taken?
Your screenshots will be saved to your device's Gallery or in a folder called "Screenshots" on your computer. You can easily locate them by searching for these folders. They may also be located in a folder with the same name as the application you used to take the screenshot. For example, if you used Coolmuster Android Assistant to take your screenshot, then the screenshot will be saved in a folder called "Coolmuster Android Assistant." You can also use file search features on your computer to locate the screenshots.By the way, Coolmuster Android Assistant can also back up photos, including screenshots.
Q2: Can I edit my screenshot?
Yes, you can edit your screenshots with various available tools. Some applications offer basic editing abilities that allow you to crop and rotate the image. If needed, you can also use photo-editing software to modify or enhance your screenshot.
Conclusion
Taking a screenshot on Samsung devices is an easy process that can be done in several ways. You can easily use the physical buttons, toggle settings, voice commands, or even third-party applications to take screenshots. Coolmuster Android Assistant is one of the best tools for taking screenshots because it offers a wide range of features and capabilities that allow users to take screenshots quickly and easily. Additionally, it offers basic editing abilities that enable you to crop, rotate or enhance your screenshot as needed.
Related Articles:
How to Delete Photos from Samsung Galaxy Permanently - 3 Ways!
How to Transfer Apps from Samsung to Samsung [Fast Transfer]
How to Connect Samsung Phone to PC Wirelessly or with USB Cable? (5 Options)
How to Transfer Photos from Samsung to Mac for Backup? 4 Ways