iTunes is a free Apple application that enables iOS device users to use their computers to manage their iOS devices. Although iTunes is a great iOS tool, it is not perfect. It encounters errors, keeps crashing, and hiccups just like any other program.
Many iOS users have reported that they have been encountering iTunes error 0xE8000015 when they are connecting their iOS devices to iTunes. The error message is caused by improperly configured devices, outdated iTunes versions, faulty device drivers, and many other reasons.
Part 1: What is iTunes Error 0xE8000015?
iTunes Error 0xE8000015 is an iTunes error that appears when the iTunes on your Computer does not recognize the iOS device connected to your Computer. This error gives the message "iTunes can not connect to iPhone. Unknown error has occurred (0xE8000015)." This error can be solved by using several fixes.
You may like:
Restore from iCloud Paused? Fix It with 9 Solutions Here!
How to Fix It When iPhone Is Disabled Connect to iTunes?
Part 2: How to Fix iTunes Error 0xE8000015?
Is your iTunes failing to recognize the iOS device on your Computer? Are you encountering error 0xE8000015 when you try to access your iOS device? This article comprehensively explains the effective methods to solve iTunes error 0xE8000015 on any iOS device. We suggest that you follow the order of troubleshooting as shown below:
Method 1: Ensure You Have a Working USB Connection
The appearance of error code 0xE8000015 occurs when connecting an iPad/iPhone to iTunes on your personal Computer. This error means that iTunes does not recognize the iOS device. The first thing to do when you find the"iTunes can not connect to iPhone. Unknown error has occurred (0xE8000015)" error message is to confirm if your USB cable is working correctly.
If the connector of the USB cable is broken or bent, you can use a tape or glue to hold the USB connector together. Replace your USB cable if you suspect it is broken or if the cable has been physically damaged. A faulty computer port can also cause USB connection failure. As such, you should try alternating the computer ports.
Method 2: Restart Your Devices to Solve iTunes error 0xE8000015
Give your devices a simple restart if you still encounter iTunes error 0xE8000015. Restating a device enables it to effectively load its resources, solving any software glitch that might be causing the error. Restart both devices and try again.
Restarting Windows Computer
Follow the steps beneath to restart your windows computer:
Step 1: Open the Start menu on your Computer by pressing the "Windows" key.
Step 2: Open the power options menu by clicking on the "Power" button.
Step 3: Click on the "Restart" button to reboot your Computer.
Step 4: Wait for your Computer to finish rebooting and open your iTunes again.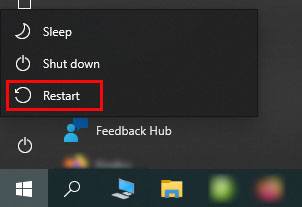 Restarting a macOS Computer
Follow the steps beneath to learn how you can restart your macOS Computer:
Step 1: Press the Apple button on your Computer's screen upper left corner.
Step 2: Click on the "Restart" button.
Step 3: Confirm the restarting action.
Step 4: Wait for your macOS Computer to complete restarting and go back to iTunes.
Restarting an iOS Device
You also need to restart your iOS device. Follow the simple steps explained below to restart your iOS device:
Step 1: Press and hold the power button of your iOS device until powering off slide appears.
Step 2: Slide the switch to turn off the screen of your Computer.
Step 3: Power on your iOS device again.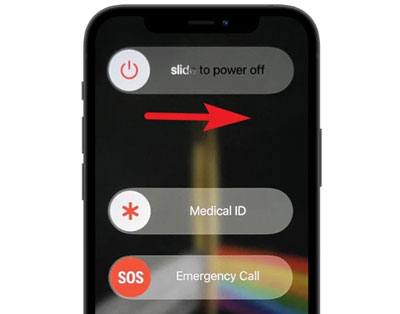 Try connecting your iOS device to iTunes again after restarting your devices to see if the error code 0xE8000015 persists. Proceed to the next troubleshooting method if you are still facing the error.
Method 3: Solve iTunes Error 0xE8000015 by Updating Your Devices
There is a great chance that iTunes error 0xE8000015 appears due to incompatibility issues. Incompatibility issues are mainly caused by outdated software. Your iOS device might be using an old version of the software that iTunes does not support, resulting in an error 0xe8000015 message. Check for any updates for your iOS devices, iTunes or Computer.
Updating a Windows Computer
Ensure that your windows computer is up to date by following the steps beneath:
Step 1: Open the Windows settings by pressing the Windows key + I.
Step 2: Click on the Update & Security option.
Step 3: Click on the "Windows Update" tab, and your Computer will start to scan for any updates automatically.
Step 4: Follow the on-screen prompt guide to install updates on your Computer if there are any. Restart your Computer, open iTunes after updating, and check if the error persists.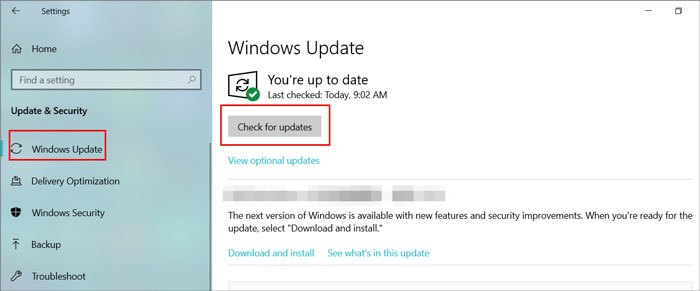 Updating your iOS Device
Follow the steps below t update the iOS device:
Step 1: Launch the "Settings" application on your device.
Step 2: Scroll down and tap on the "General" tab.
Step 3: Tap on the "Software Update" button, and your iOS device will begin to check if there are updates available.
Step 4: Install the available updates on your iOS device by following the on-screen prompts.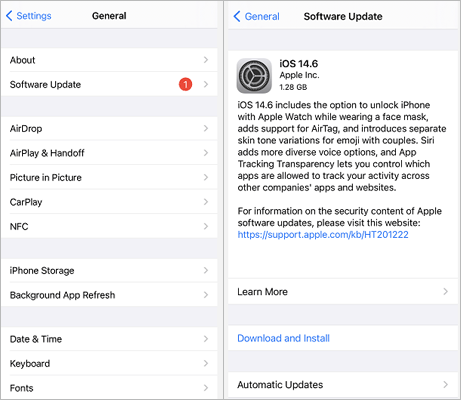 Updating Your iTunes
iTunes error 0xE8000015 can occur if you are using an old iTunes application. Follow the steps beneath to update your iTunes application.
Step 1: Launch the iTunes application on your Computer.
Step 2: Click on the "Help" button that is located at the top of your computer screen.
Step 3: Click on "Check for Updates," and your device will scan for any updates automatically.
Step 4: Wait for the updating process to complete. Open your iTunes application again and check if the error code 0xE8000015 is still occurring.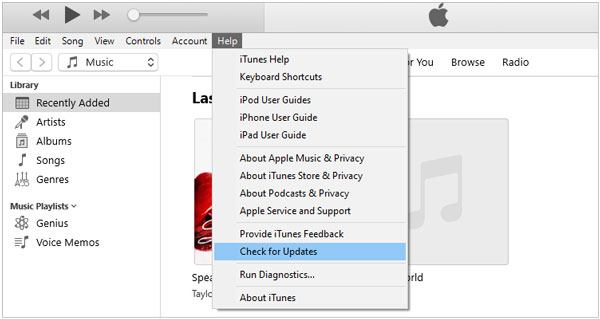 Method 4: Reinstall USB Drivers
It is important to ensure that the USB drivers installed on the Computer are working correctly. Device drivers are important in ensuring that any computer hardware functions correctly on your Computer. Follow the steps described below to reinstall your device's drivers.
Step 1: Search for "Device Manager" by pressing the Windows key + S on your Computer.
Step 2: Click on the "Open" button to launch the computer device manager.
Step 3: Scroll down and click on the "Universal Serial Bus Controller" button.
Step 4: Right-click on your USB drivers and click on the "Uninstall" option to remove the drivers from your Computer.
Step 5: Restart your Computer, and the windows operating system will install proper drivers automatically.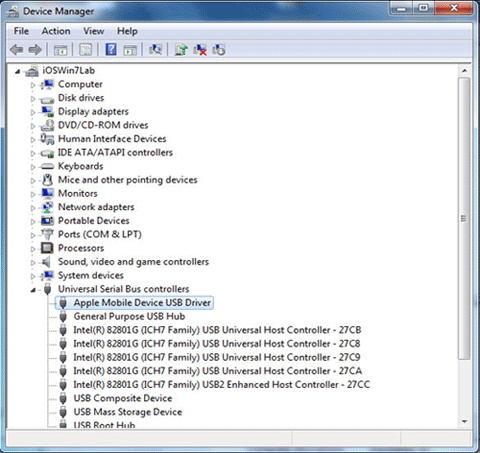 Now connect your iOS device to the Computer and see if the "iTunes could not connect to this iPhone 0xE8000015" error will disappear.
Method 5: Reset Your Device Lockdown Folder
Your iOS device creates a subfolder on the Computer hard drive after connecting it to your Computer. The subfolder contains security files, which can be corrupted during an update, resulting in an iTunes connection error. You can fix this by resetting the lockdown folder. Follow the steps beneath to fix error 0xE8000015 by resetting your device lockdown folder.
Step 1: Launch run the command box by pressing "Windows key + R".
Step 2: Type %ProgramData% and click the "Enter" button to open the program data folder.
Step 3: Locate a folder named "Apple" and open it.
Step 4: Right-click the "Lockdown" folder and rename it to "lockdown.old".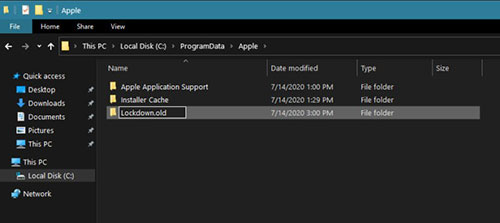 Restart the iTunes application and connect it to the iOS device using a USB cable to confirm if the iTunes error 0xE8000015 will persist. Try the next method if this method fails to solve the problem.
Method 6: Solve iTunes error 0xE8000015 by Reinstalling iTunes on Your Computer
iTunes is a fragile software, and it encounters different errors. However, iTunes error 0xE8000015 and iTunes error 0x80092010 can be solved by reinstalling the iTunes application. Try to install a fresh iTunes on your PC if none of the above methods solves the problem. Follow the steps beneath to learn how you can reinstall your iTunes applications:
Step 1: Press the "Windows" +S key on your computer keyboard and then search for "Control Panel".
Step 2: Click on the "Open" option to launch the control panel.
Step 3: Click on the "Uninstall Program" option.
Step 4: Right-click on iTunes from the available program list and click "Uninstall".
Follow the on-screen prompts that appear to remove iTunes from your Computer completely. Download and install iTunes again on your Computer. Try connecting your iPad or iPhone to iTunes to confirm if iTunes 0xe8000015 error disappeared.
See more:
13 Practical Ways to Fix iPhone Keeps Turning On and Off Randomly
Fix "Cannot Restore Backup to This iPhone Because the Software Is Too Old"
Part 3: The Easiest Way of Solving iTunes Error 0xE8000015
Have you tried all the above ways of solving iTunes error 0xE8000015, and none of them is working for you? Do you want a more effective solution to solve iTunes error 0xe8000015? If yes, it is important to note that you can use an iTunes repair tool. iTunes Repair is a reliable, secure, and easy-to-use tool that you can use to solve iTunes error 0xE8000015.
iTunes Repair was developed to ensure that all iTunes errors are fixed quickly and easily. It works on all versions of the Windows operating system and offers a user-friendly interface. The best part is that this repair tool can fix any unknown iTunes error with one click.
Key Features of iTunes Repair:
* Fixes more than 100 iTunes issues and errors.
* You don't lose data while fixing iTunes.
* Boost your iTunes with just one click.
* It is compatible will all iTunes versions.
Follow the below easy procedures to solve iTunes Error 0xe8000015 by using iTunes Repair:
01Install and launch iTunes Repair application into your Computer after downloading it.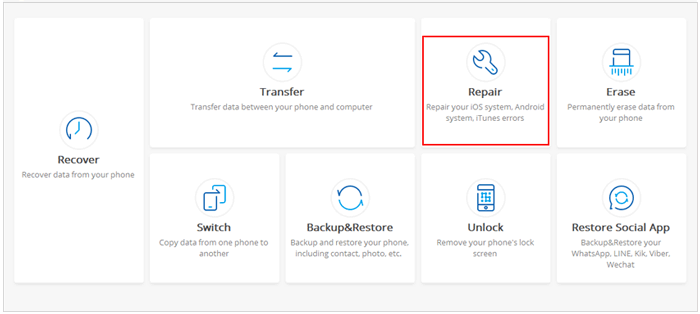 02Connect your iOS devices to the PC, and iTunes Repair will recognize your iOS gadget automatically. Now select the "repair iTunes Connection Issues" option and click on the "Start" button to continue. Ensure you unlock your device screen when prompted.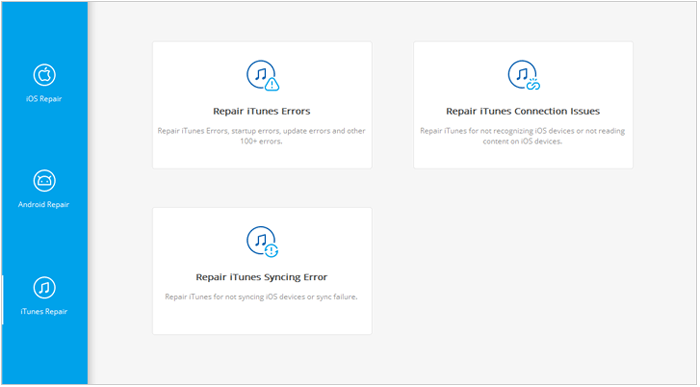 03Wait for the repair process to complete and click the "OK" button.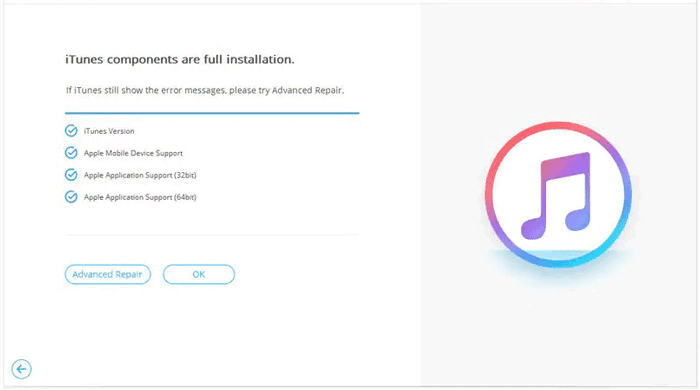 Conclusion
iTunes error 0xE8000015 is a common problem for several users. You can fix the error by following the methods discussed above. You can also use iTunes Repair software to solveiTunes Error 0xE8000015 if you want to spend less time troubleshooting the problems.
Related Articles:
iPad Won't Restore or Update? 7 Solutions to Fix It
How to Fix iPhone Purple Screen of Death? 4 Easy Solutions
What If My iPhone 14/13/13 Pro/12 Screen Is Yellow? Here's The Fix!
How to Control iPhone with Broken Screen Effortlessly? (6 Proven Ways)
4 Best Methods to Factory Reset iPhone without Password/Passcode