iPhone freezing is an inescapable problem that, as a phone user, you are bound to face at some point. It happens unexpectedly, for instance, when using a particular app, watching videos, or listening to music. Moreover, many iPhone users claim their devices keep freezing and randomly restarting every five minutes.
Here, we'll show you the solutions to iPhone keeps freezing issues. Additionally, you will know why the problem happens so that you can devise proper measures to get to the bottom of it.
Part 1. Why Does My iPhone Keep Freezing and Crashing?
Many factors cause iPhone devices to freeze constantly. It could be due to applications, storage space, hardware, and software issues. Here are the reasons why an iPhone may keep freezing and crashing:
Incompatible apps - Not all apps are compatible with all iPhone devices, especially those that require a lot of memory. So, you may have downloaded an app that isn't supported, causing your iPhone to freeze.
Not enough storage on iPhone - If there's no room for iPhone to run and insufficient space, the device will start freeing.
System problems - There could also be bugs in the iOS software installed. This may result in iPhone freeing problems.
Hardware issue - If the iPhone is flooded, dropped or damaged in any way, there could be freezing issues.
Also read:
How to Free up Space on iPhone/iPad without Deleting Apps [9 Possible Ways]
Is iPhone Storage Full? How to Free Up Space on iPhone Easily
Part 2. How to Fix iPhone Keeps Freezing and Crashing Issue [Basic Tips]
Below are a few techniques that have assisted most users in solving iPhone freezing problems. You will be able to find the best one that works for you.
Tip 1. Charge Your Phone
Some devices will not respond well when their battery is about to deplete. They take a lot of time to power up the screen if the battery has less charge capacity (less than 10%). So, if you find the screen not responding, charge it first for some time before switching it on.
Tip 2. Restart Your Phone
It is ideal to start with simpler remedies before trying the tedious ones because these simple fixes mostly resolve the biggest issues. This problem can be resolved if you try restarting your device at least two times. However, note that it is just a temporary remedy. According to the user's feedback, the problem may come again after some time.
To restart an iPhone device, you should press the Home and Power/Side buttons simultaneously for a few seconds until you see an Apple logo on the screen.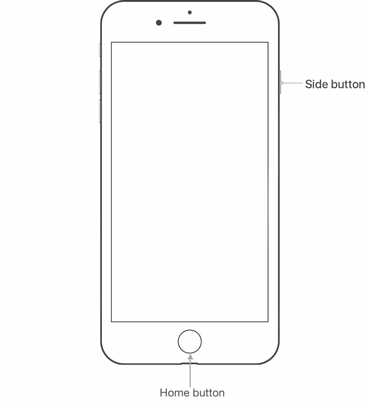 For the iPhone series 7/7+, you have to hold the Power/Wake and Volume Down keys for a few seconds.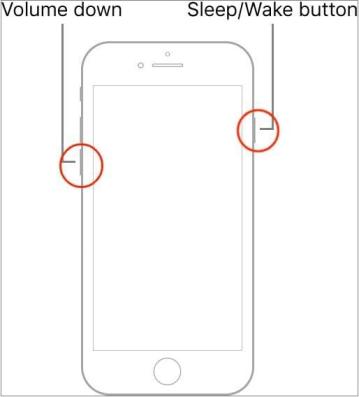 For iPhone series 8/8+/X, press the Volume Up key followed by the Volume Down key. Then hold the Power button till you see the Apple logo.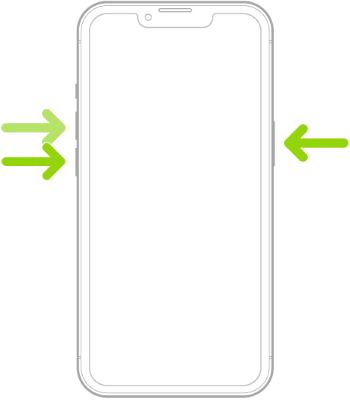 Tip 3. Update iOS System
Installed software on your iPhone may have bugs that can cause the screen to freeze. So, to fix the bugs randomly getting into your device's iOS, Apple will release an iOS version regularly to help users fix such bugs. Therefore, by updating your iPhone's version, you might be fixing the frozen screen issue.
Here's how to update the iPhone version:
Step 1. Head to the Settings menu on your iPhone and click on General.
Step 2. Choose Software Update and click on Download and Install.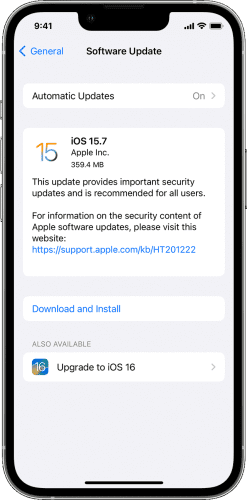 Tip 4. Update Apps
Not only do you need to keep your iPhone operating system updated, but also the apps that are available on it. Occasionally, app developers will release updates for their applications to enhance their features and help them perform to the maximum. Besides, the app updates will also help to remove any bugs.
So, keeping the apps up to date is also a viable remedy for the iPhone screen keeps freezing. Here are the steps to follow:
Step 1. Open the App Store on your iPhone and tap the Updates option at the bottom of the screen.
Step 2. If there's an update for the app, click the Update option just next to the application. If several applications have updates, click on Update all.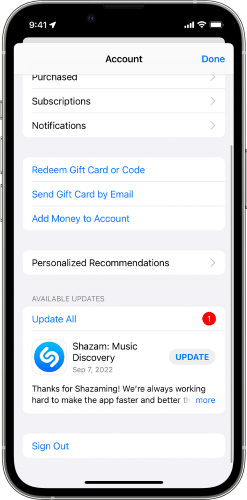 After updating the apps on iPhone, switch it off and then back on again to implement the changes and the updates. Check your iPhone to see if the crashing issue is resolved. If not, check other solutions.
Tip 5. Remove Bad Apps
Why is my iPhone freezing? It could be a bad app. If you downloaded an app on your iPhone and the device starts to freeze after a short while, there's a chance the application installed is bad. Some third-party applications might have bugs that can affect your device's performance.
If you're experiencing such a problem, try uninstalling the application and then delete it from the device. If you discover the app wasn't the cause of iPhone freezing, you can reinstall it again.
Here are steps to uninstall an application from your iPhone:
Step 1. On the device's home screen, long press on the app you suspect.
Step 2. All apps will start to jiggle with an X mark at the upper right corner of icons. Click on the mark. You'll get a prompt to remove the application. Click Remove App.
Step 3. Restart the iPhone to put the recent changes into effect.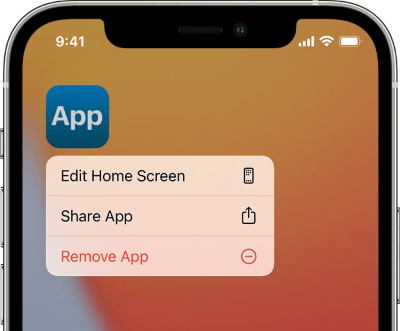 Tip 6. Clean iPhone Memory
Another cause of screen freezing is insufficient memory. Even though modern iPhones have a huge storage capacity of as much as 128 GB, your device will still appear to lag/freeze with excess multimedia files.
So, figure out the files to remove and retain. A better way is to save your files to cloud storage and then delete the unnecessary ones.
Also, delete the junk files on your device by opening the Settings app > General > iPhone Storage. Now open each app to remove data files and downloads.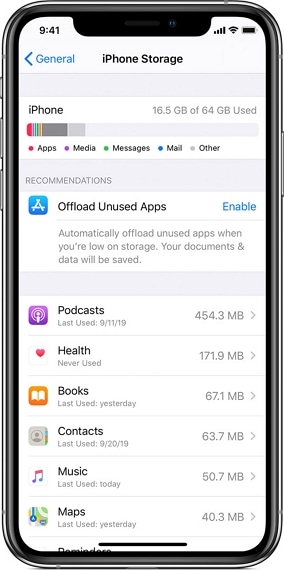 Tip 7. Try System Monitor Tool
Installing a system monitor on your phone will help monitor various information on your device, like memory usage, cache info, system logs, and much more. This way, you can discover a problematic app or settings causing the device to freeze. The system monitoring apps can also let you release the iPhone's memory, thus improving its performance.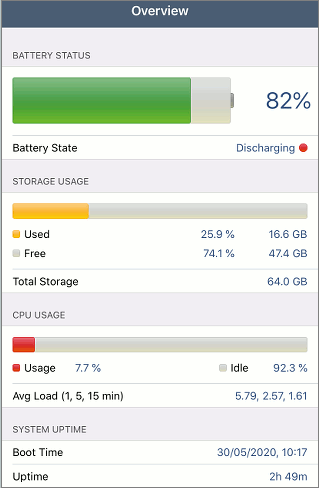 Tip 8. Turn Off Background Apps Refresh Feature
This is a feature that allows applications to update content from the internet which can slow down the device. Therefore, you may try disabling this feature to solve iPhone freezing problem.
Simply go to Settings and click on the General option; then disable the Background App Refresh.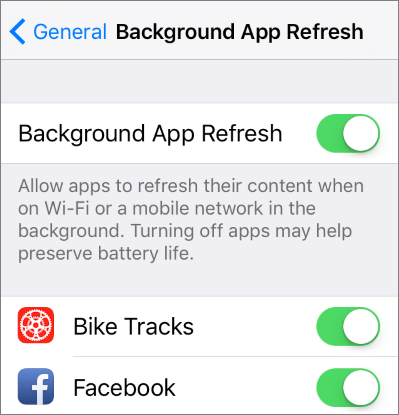 Tip 9. Perform DFU Restore
You can try DFU restore if the problem persists. This is one of the deepest methods for iPhone restore that lets the iPhone communicate with iTunes on the PC without activating a bootloader or loading its operating system. Follow these steps:
Step 1. Link the iPhone to PC. Open iTunes, then allow it to recognize the device.
Step 2. Now press the Home and Power buttons simultaneously for about 10 seconds. Release the Power button and continue pressing the Home button.
Step 3. iTunes will detect your iPhone in Recovery Mode and be notified with a message.
Step 4. Now release the Home key.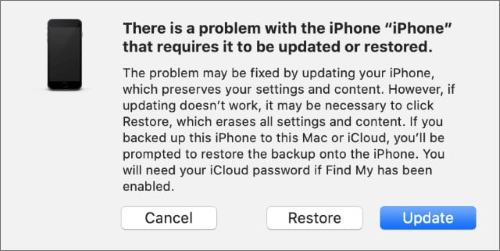 If the iPhone is in DFU restore, the screen should remain black. While in DFU mode, follow the on-screen instructions to restore it.
More articles:
iPhone Stuck in DFU Mode? 3 Ways to Fix without Data Lost
How to Fix Green Lines on iPhone Screen? Proven Solutions Are Here
Part 3. How to Fix iPhone Issues with a Professional Tool [Ultimate Solution]
Is your iPhone still freezing even after trying the above tips, and you have no idea what's causing it? Use a professional software like iOS System Recovery to repair your iPhone.
iOS System Recovery can fix a bunch of issues, such as iPhones stuck in Apple logo/Headphone mode, black/white/red/black screen of death, and much more. So, if your iPhone keeps freezing up, then this is the best fix.
The best thing is that there is no data loss when using this software. It fixes the iPhone freezing to normal in just a few clicks.
Here are more features of the iOS System Recovery Software:
Fix most iPhone issues.
Clean interface and safe to use.
Support fixing other issues such as iPhone stuck in headphone mode, etc.
Support almost all iPhone models and the latest iOS 16 version.
Easier to use; no technical skills needed.
How to repair iPhone that keeps freezing with iOS System Recovery:
01Install the software on a computer, and plug in the iOS device. Select More Tools on the interface and click iOS System Recovery to reach the iPhone System Recovery page.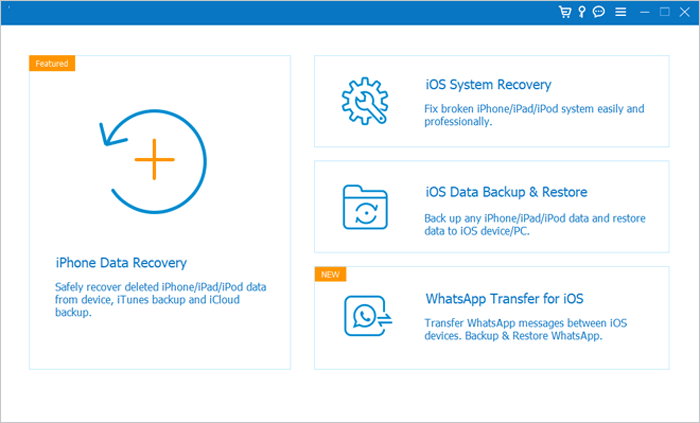 02Click the Start button to fix the iPhone's freezing problem.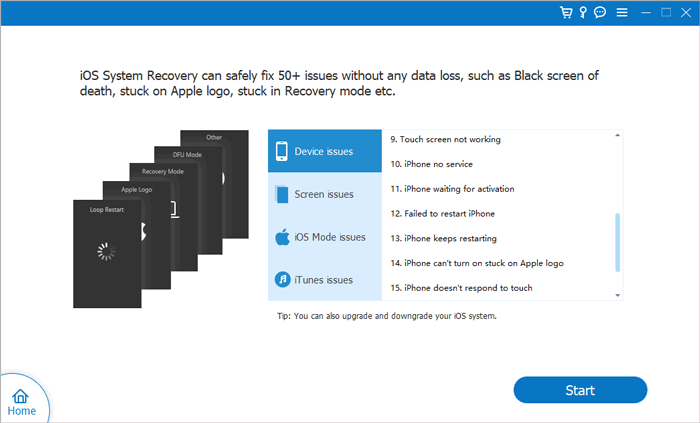 03Choose Standard Mode in the mode choosing window. Enter the phone into DFU mode and tap Repair to download the correct iOS firmware.
04Once downloaded, the application will repair the iPhone and return it to normal.
Summary
The issue of iPhone freezing shouldn't be taken lightly because it affects the normal operation of the device. This means you can't do anything with your iPhone, which can be frustrating. However, we have shown you the best tricks to use when your iPhone device keeps on freezing and crashing.
Of all the solutions, it is best to use reliable and professional software - iOS System Recovery, specially made to fix all iOS system issues. Its advanced technology helps to repair iPhone freezing screen issue to normal instantly. So, try it out!
Related Articles:
How to Retrieve Deleted Messages on Messenger on iPhone with Ease?
How to Fix Touch ID Not Working on iPhone in No Time? (Incredibly Simple)
Contacts & SMS Recovery for SIM Card in iPhone 14/13/12/11/Xs Max/XR/X/8, etc.
How to Control iPhone with Broken Screen Effortlessly? (6 Proven Ways)
Top 10 iTunes Alternatives for Windows You Can't Miss
iPhone Calendar Disappeared: How to Recover Calendar App & Events on iPhone