Has your beloved iPhone gone missing? Have you searched every nook and cranny of your house, car, and office without any luck? Experiencing the misfortune of losing your iPhone can be a real heart-racing moment. The panic sets in as you try calling it and then realize it is on silent mode, making matters worse when its battery drains out entirely. If this sounds all too familiar, don't despair! Need to locate a misplaced iPhone? Utilize the Find My app or iCloud for help. We will also show you how to use the Google Maps feature without opening the Find My iPhone service. Continue reading through this article to answer the question of how to find my iPhone offline last known location with ease.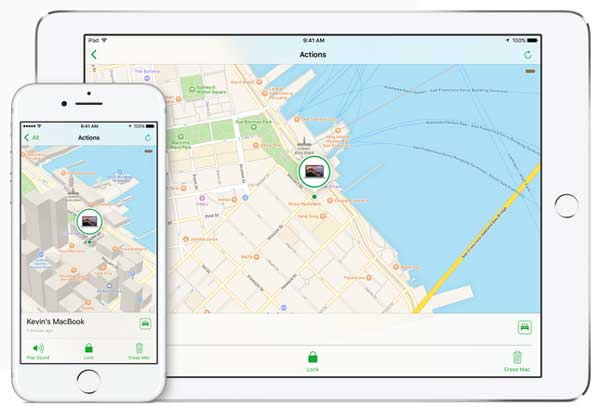 Part 1: How to Locate the Last Known Location of iPhone Offline Using Find My iPhone
If you've ever misplaced your iPhone and been unable to locate it, the Find My app is here to ease your anxiety. Link all your Apple devices, including iPad, AirPods, and iPod Touch, with this powerful preinstalled tool on every Apple device. With a simple activation process to enable its services, you can rest assured knowing that when one of these essential gadgets goes missing again in the future, whether it's set on silent or not, the Find My app will help you locate the device. Follow the below steps to understand how you can solve the question of how to find my iPhone's last known location after 24 hours:
1.1 How to Enable Find My Feature
Step 1: Launch the "Settings" application on your iPhone device.
Step 2: Tap on the "Apple ID" at the top of your menu.
Step 3: Tap on the option named "Find My".
Step 4: Choose "Find My iPhone." option
Step 5: Activate the Find My app by toggling the switch.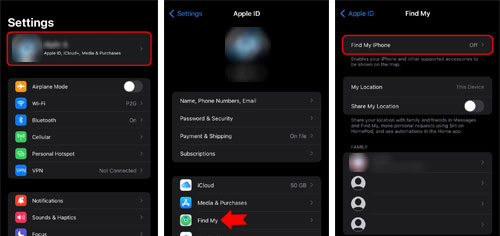 Remember, to monitor the whereabouts of your iPhone; you must have your devices connected with Find My App and share the same Apple ID. The most impressive feature of this application is its Offline Finding technology, which can help you determine the whereabouts of your devices, even if they've gone offline.
1.2 How to Trace Your iPhone's Last Known Location After Enabling The Find My Feature
You can locate your lost iPhone, whether it is dead, offline, switched on, or off with the Find My Feature. Follow the below steps to learn how this is possible:
Step 1: Launch the "Find My" application on your iPhone and tap on the "Devices" tab.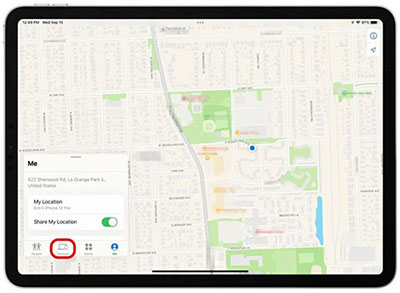 Step 2: When you open the map, a list of the devices will appear. Select the lost iPhone from the displayed list to begin tracking it.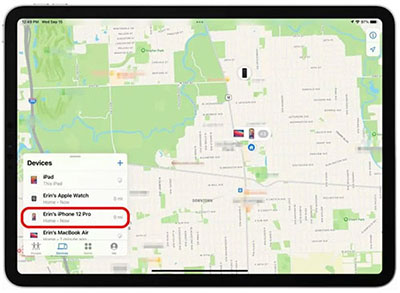 Step 3: If your iPhone has died, you'll still be able to locate it on the map as an icon with a black screen. Additionally, in the sidebar, there will be red text that indicates when Find My iPhone last saved its location.
Step 4: When your iPhone is powered on, it will showcase an energized Home screen and a battery indicator in the sidebar indicating how much power remains.
Step 5: To find the Apple Map directions, tap on the "Directions" button. You will see an option named "Play Sound" if your device is turned on. Click on it to be able to locate your device with ease.
Step 6: Under the "Mark as Lost" option, tap "Activate" to lock the device and display a message showing how you can be contacted if someone finds the device.
Step 7: If your iPhone is misplaced, you can switch on the "Notify When Found" feature. This will send notifications to your iPad and provide a location update when it gets powered back up again.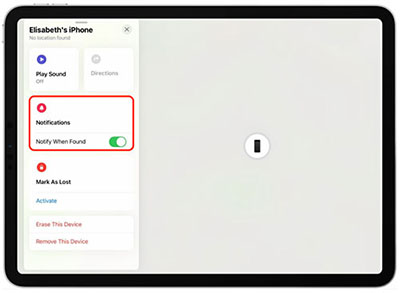 You may like:
4 Proven Ways to Change Location/Country/Region on Instagram
One Click to Make Full Use of Location Services on iPhone
Part 2: How to Use iCloud to Find My iPhone's Last Known Location After 24 hours
If you're in a situation where you are tracking your lost device, the iCloud option may not be your best bet. Although it allows you to view the last location of your iPhone on a map, it doesn't provide step-by-step directions. If all that you need is to place your iPhone in Lost Mode to safeguard your data, here's how to find the last known location of iPhone offline:
Step 1: Navigate to iCloud.com and Sign in with your Password and Apple ID.
Step 2: To use iCloud.com on your device, click on the "Allow" button when prompted and go through the two-factor authorization process.
Step 3: Click on the icon named "Find iPhone".
Step 4: Choose "All Devices" at the top of your device screen and choose your missing iPhone.
Step 5: If your missing iPhone has died, the Find My iPhone app will still be able to locate it. When you access the app, a black screen with smaller text beneath will appear and provide details of when its last location was saved.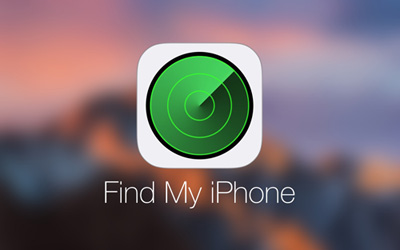 Step 6: If your iPhone is powered on, you'll be welcomed by an energetic Home screen with a battery icon in the sidebar displaying how much power remains.
Step 7: Even if the iPhone is on or offline but not dead, you can still use the 'Play Sound' feature to easily find it when in proximity.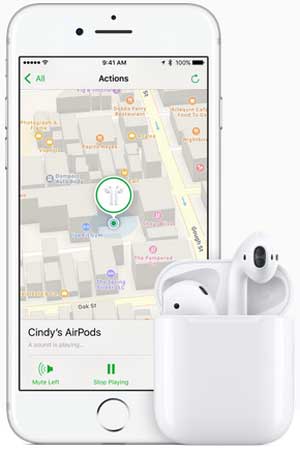 Step 8: For your lost iPhone, you can use the "Lost Mode" feature to remotely lock the iPhone while also displaying a custom message with your contact information in case someone finds it. That way, you have an increased chance of having your device returned to its rightful owner!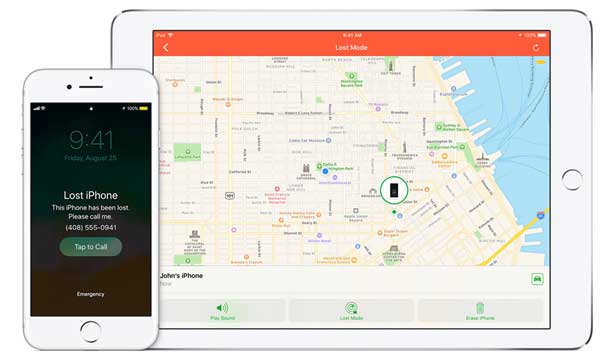 See more:
Why Is My Location Wrong on My iPhone? (Fixes Included)
How to Change Home Address on iPhone? 5 Ways You Will Need
Part 3: How to Locate The Last Known Location of iPhone Offline Using Google Maps
Imagine the panic when you realize your iPhone is nowhere to be found. Don't let this happen, arm yourself with knowledge and enable Google Maps Location History Today. If enabled, it can provide insight into where you last left your phone in case of a future emergency! Here's how to locate a lost device via Google Maps:
Step 1: Ensure that you are logged into a Google Account and navigate to www.google.com/maps/timeline
Step 2: To utilize this method to find your lost iPhone, you must make sure that Location History is enabled at the bottom of your screen.
Step 3: To access your iPhone's location history, you can select Today or specify a particular date in the past by using the drop-down menus. If Location History was enabled before it went missing, choose that date and begin tracking!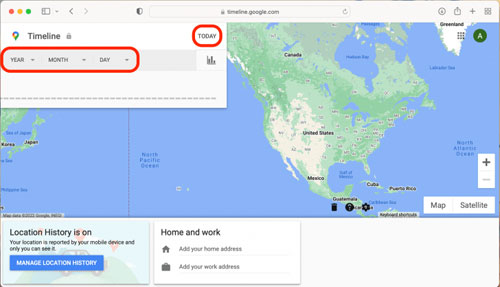 Step 4: Track your phone's last location and reclaim it!
Part 4: How to Fake Your iPhone's Real GPS Location
Are you looking for a way of spoofing your GPS location? There are many reasons why we may want to hide our real locations. Whether it's to access geo-restricted content or just for privacy reasons, faux GPS locations are becoming increasingly popular. With a few clicks, you can use third-party tools such as GPS Location Changer to change your iPhone's actual GPS location. GPS Location Changer is a powerful tool that can spoof your GPS location at any time, helping you protect your privacy and use services that are not available in your location.
Key Features of GPS Location Changer:
Spoof your Android/iOS GPS location easily to any place in the world.
Natively work with location-based applications like social platforms, AR games and more.
Use a Joystick to simulate GPS movements while gaming freely.
Save your favourite GPS routes.
Works well with all Android and iOS versions, including the latest versions.
Below is a step-by-step guide on how to change your iPhone's actual GPS location with GPS Location Changer.
01 Open GPS Location Changer on your computer
Launch the GPS Location Changer application on your computer after downloading and installing it and click on the "Get Started" button.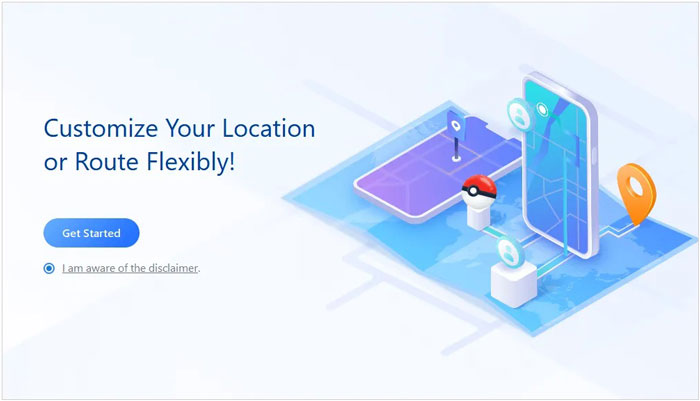 02 Connect Your iPhone to The Computer
Use a USB cable to connect your iPhone to the computer. Unlock the iPhone, click on the "Trust" option from the "trust this computer" option, and re-enter the screen passcode. At this point, the map will begin to load automatically.
03 Choose Your Desired Location
Click on the fourth option, "Teleport Mode", at the right corner of your computer screen. Use your mouse to select your destination or enter the destination GPS coordinates.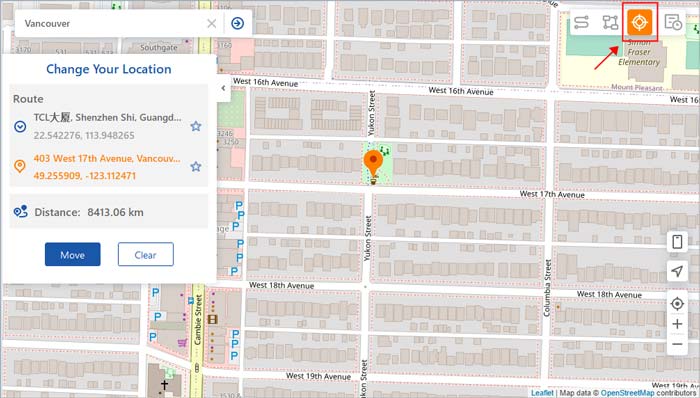 04 Change Your GPS Location
Move to a new GPS location by clicking on the "Move" button.
Part 5: FAQs about Find My iPhone Offline Last Known Location
Q1: Is it possible to locate an offline iPhone?
Yes. As long as there are other Apple devices in the vicinity, the Find My application can still pinpoint your lost iPhone's exact location using its crowd-powered network of locations.
Q2: Is it possible to find my iPhone last known location after 24 hours if it is turned off?
Yes! Once you have updated to iOS 15 or higher and ensured that your Find My app is enabled, you can easily track the location of your misplaced iPhone.
Q3: Can I be able to track my stolen iPhone?
Using the Find My app, you can quickly locate a stolen iPhone and get it returned safely with help from local law enforcement. Never attempt to recover your device yourself. Let the experts handle it for you!
Conclusion
Don't let misplacing your iPhone turn into a nightmarish situation. With the correct preparation and tools, you can quickly pinpoint its exact location and retrieve it. Utilizing any strategies discussed in this article will help you locate your iPhone. If you're searching for a simple and quick way to mask your actual GPS location, GPS Location Changer is the ultimate answer! Spoofing your location using GPS Location Changer can be achieved with just a few clicks.
Related Articles:
How to Fake Twitter Location Easily | FAQs and Solutions [Proven]
How to Fake GPS on Android without Mock Location?
How to Fake GPS with No Root on Android? [8 Trustworthy Apps]
[Huawei Mock Location] How Do I Change My Mock Location on Huawei P40 Pro/P30 Pro/P20 Pro?
Easy Pokemon Go Spoofing on iOS Devices in Top 7 Ways
Top 10 iTools Virtual Location Alternatives for Android and iOS Devices