Have you noticed a "No location found" or "location not available" alert on your iPhone? If so, does this make you feel perplexed about the no location found on iPhone meaning and how to address it? The advancement of technology displayed by the iPhone has been remarkable. Not only can it perform many computer tasks, but its multiple functions are quite praiseworthy.
As an iPhone 14 user, you undoubtedly find yourself frequently sharing your location for various purposes. We'll provide an in-depth explanation of what causes no location found iPhone issues and several easy troubleshooting steps that can help fix and prevent it from happening again. Keep reading if you're interested in discovering more about what no location found means on iPhone.
Part 1: What Is the No Location Found on iPhone Meaning? Why Does Find My iPhone Say No Location Found?
The no location found on iPhone issue is common, and it occurs when the device cannot track its location using the Global Positioning System (GPS). This problem can arise from internal and external sources, leading to the "No Location Found" error on the Find My app. In simpler terms, this indicates that an iPhone cannot detect its current location for whatever reason. In any event, it's essential to identify and resolve these issues as soon as possible to return your device back up and running! Below are some of the answers to the why does find my iPhone say no location found question:
1. No Shared Location
Are you experiencing no location found on Find My iPhone? Your friends have likely switched off their location sharing option. If this has happened, you won't be able to track them live on a map because they have chosen not to show their whereabouts.
2. The iPhone Ran Out of Power
iPhones are smartphones that can quickly lose battery life. The Device must be activated to transmit location data, and if the iPhone runs out of power, it leaves users with an error when their whereabouts are sought after. Unfortunately, this means the Find My app will only be able to access the phone once it has been recharged again.
3. No iCloud Account Is Attached to the Device
As an iPhone user, you can use Find My and share your location with friends or family. But if you disconnect the iCloud account from your Device, all connections, including access to Find My services, will be gone in a flash. In this case, it is impossible to find any coordinates relating to that specific iPhone.
4. Find My Fails to Work Effectively
The "No Location Found" error with your iPhone may occur due to malfunctioning Find My service. If this is the case, you will receive location information when the primary source resolves its issues. Unfortunately, in some situations, it could take longer to fix than usual if it has something to do with server-side difficulties.
Read more: Why does my iPhone click on its own? How can I fix it without going to a phone store?
Part 2: What Is The Meaning and Causes of "Location Not Available" Issue on Find My App?
Encountering the "Location Not Available" error on your iPhone can be disconcerting, but it may simply stem from a small GPS issue. To comprehend what this message means for you as an iPhone user, consider that there might be incorrect data or a bug preventing your device from recognizing and displaying your current location. Below are some of the causes of the "location not available" Issue: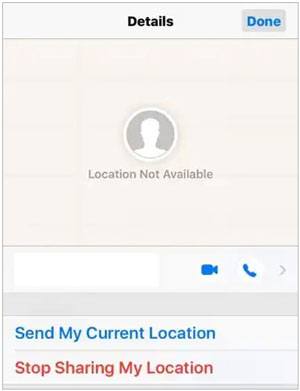 1. Turned Off Location Services
Find My won't accurately generate any location results when the iPhone's "Location Services" is turned off. As a result, this feature cannot be relied on to locate your whereabouts.
2. Turned on Airplane Mode
Is Airplane Mode enabled on your phone, thus disabling Wi-Fi services and cellular data for the iPhone? Or you switched off your iOS device completely. Turning on Airplane Mode can lead to the no location found, Find My iPhone issue.
3. Inaccurate Time and Date Settings
A "Location Not Available" alert on your iPhone's display could result from incorrect time and date settings. These discrepancies can cause possibly unnecessary misconfigurations that affect the application's access to accurate location data. If you want to make sure that these apps can identify where you are, double-check the accuracy of your device's time and date setup!
4. Problem With the Device or Application
Troubleshooting problems on your iPhone can take time and effort. Whether it is an application that refuses to work or the phone's location settings, restarting your device may relieve you and get things running again. System issues are often responsible for these glitches, and when you experience them, resetting the phone solves the problem!
Part 3: No Location Found VS Location Not Available iPhone Issues
It can be challenging to discern the miniscule difference between the "Location Not Available" and "No Location Found" errors. Both errors, though distinct in their causes, share certain similarities. Nonetheless, we shall clearly illustrate the marked differences between both errors.
1. Their Difference in Terms of When the Errors Occur
The "No location found" error occurs when an iPhone is offline or turned off, while the "Location not available" error occurs when Find My App is on though failing to update the location data.
2. The Device Color
The device will be blank in color for the "No location found" error. For the "Location not available" error, the iPhone will have a color that will not be generic.
3. The State of the Location Service Feature
The "No location found" error may occur when your device's "Location Service" feature is not turned on. In case of the "Location not available" error, the "Location Service" feature on the iPhone may be active and running.
4. Time Used to Solve the Problem
The "No location found" error does not update the location information once the services resume. For the "Location not available" error, the location information is updated within seconds once the service is resumed.
You might need: When an iPhone is stuck on a loading screen, you can use these tricks to repair it.
Part 4: How to Solve No Location Found on Find My iPhone (4 Ways)
There are several ways of solving the iPhone no location found problem. Let us list some of them below:
Method 1: Turn Off Airplane Mode on Your iPhone
The airplane mode turned on might result in no location being found on Find My iPhone. Follow the below steps to turn off Airplane Mode:
Step 1: Launch the "Settings" application on your iPhone and navigate to the "Airplane Mode" option.
Step 2: To switch off Airplane Mode, toggle the adjacent button "OFF".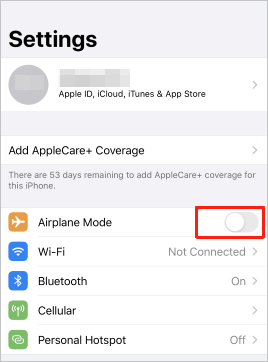 See also: AirDrop Not Working on iPhone or iPad, How to Fix?
Method 2: Set Time and Date Accurately
Setting your iPhone's date and time is integral to establishing its location. Accurate settings are paramount in avoiding any "Location Not Available" issues that may arise. To ensure optimal use, here is how to adjust the clock on your Apple device:
Step 1: Launch the "Settings" application on your iPhone and click on the "General" button from the list.
Step 2: Locate the "Date & Time" button from the list of options to access the iPhone's time and date settings.
Step 3: To ensure the correct time is set, toggle off "Set Automatically", then locate your city on the "Time Zone" dropdown menu. With these simple steps, you can easily guarantee that your device accurately displays the current time.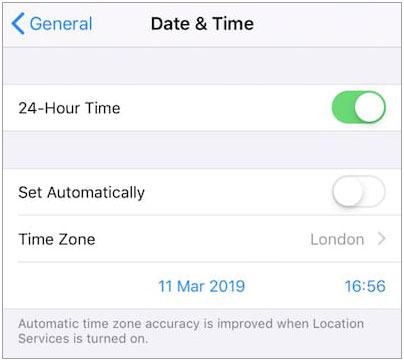 Method 3: Restart Your Device
If no solutions successfully rectify your location errors, it might be time to restart your iPhone. Restarting the device can drastically improve any glitches or malfunctions within the phone. Follow the steps described below to restart your device correctly:
For iPhones with Home buttons:
Step 1: Press the "Power" button on the side of your device to turn off the iPhone.
Step 2: A new page will appear, and you will be required to use the slider to turn off your iPhone. When it shuts down, press and hold the "Power" button to restart it.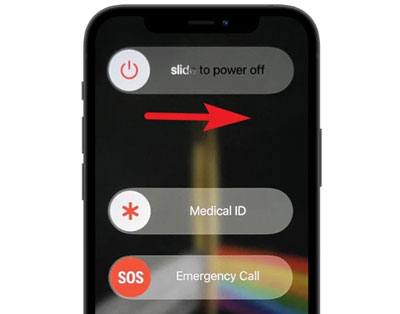 For iPhones without Home buttons:
Step 1: Use the "Power" and either "Volume" button to turn off your iPhone. You should hold the two buttons until a slider appears. Then drag the slider to switch off the iPhone.
Step 2: Wait for some seconds and power on your iPhone again by pressing the "Power" button for some seconds.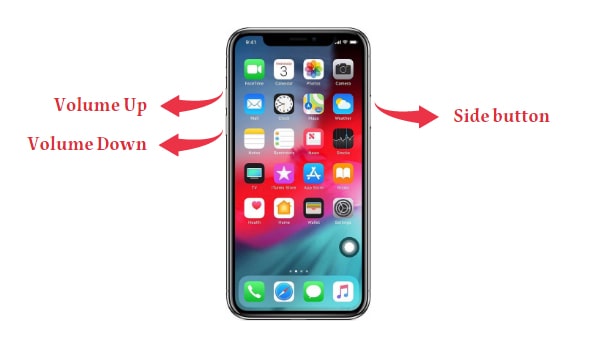 Learn more: What can you do if the names of your contacts miss on your iOS device? You will need this guide.
Method 4: Enable Your iPhone's Location Services
Find my iPhone no location found problem related to iPhones can also be solved by enabling the location services. Follow these simple steps to enable your iPhones Location Services:
Step 1: Open your device's "Settings" application and tap on the "Privacy & Security" button.
Step 2: Tap on "Location Services" from the available options and toggle the adjacent location to on.

Method 5: Turn On Your iPhone's Precise Location
If your iPhone's location settings are causing issues, turning on "Precise Location" could help fix the problem. To ensure you get an accurate and reliable location across Find My, follow these steps to enable Precise Location on your device:
Step 1: Launch the "Settings" application on your iPhone and click "Privacy & Security". Navigate to the "Location Services" option and turn it on.
Step 2: After that, scroll down in the same section and locate "Find My". Once there, ensure you have checked off the blue tick across either of the options: "While Using the App" or "Ask Time or When I Share". Lastly, be sure to toggle on "Precise Location".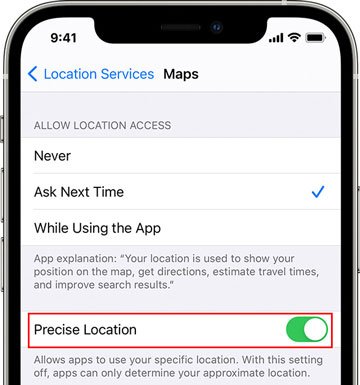 Part 5: How to Solve No Location Found on iPhone Using a Professional Tool
Does your Find My iPhone say no location found even after trying the solutions discussed above? If so, it might be time to try a specialized tool like iOS Repair. This fantastic tool has been specifically designed to resolve any issues your iPhone might be experiencing with precision and accuracy. With Dr.Fone, you can quickly fix location errors and enjoy using your device without further problems.
Key features of this repair tool:
* Fix the no location being found error on an iPhone without effort, blue screen of death, etc.
* Repair hundreds of iOS system problems, such as boot loop, blue screen of death, white Apple logo, Touch ID not working, and many more.
* Enable updating or downgrading the iOS system without trouble.
* A simple, easy and fast process that does not require any skill.
* Work well with most iOS devices, even the latest series.
Download this iOS repair software.

Free Download for PC
Below is a guide on resolving the iPhone with no location being found using this tool:
01Open iOS Repair
Launch iOS Repair on your computer after downloading and installing it. After that, navigate to the "System Repair" option on the homepage.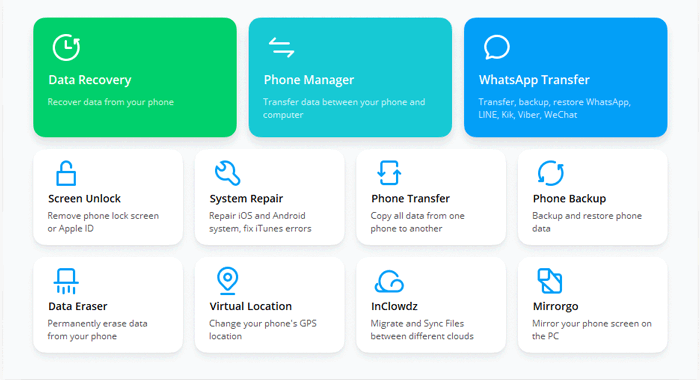 02Choose the Standard Mode
You will be required to specify your phone type. Choose "iOS" as the type of phone you are dealing with, and select the "iOS Repair" option to begin repairing your iPhone's location issues.
Click on the "Repair Now" option to begin the repair process. Choose the "Standard Repair" option. The advantage of choosing this option over the other is that it keeps all your data.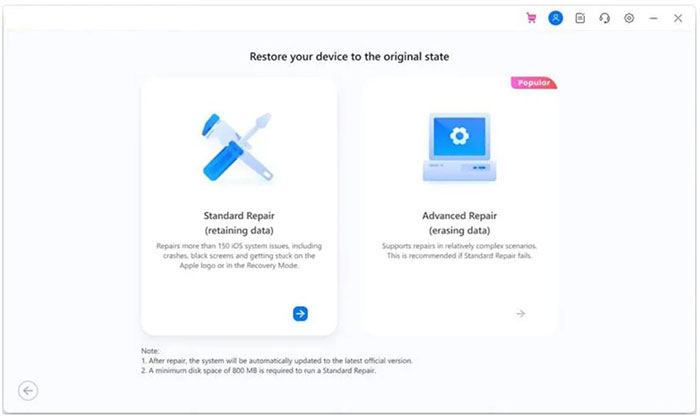 03Put Your iPhone into Recovery Mode
Put your device into recovery mode. Connect the iPhone to the computer using a USB cable and re-enter your passcode if needed. Tap on the trust this device option that appears, and then click on the "Enter Recovery Mode". option. Follow the instructions on the screen, depending on your phone model, to put your iPhone in recovery mode.
The software will automatically detect your device in recovery mode. Download and install the iOS firmware available for your device and click on the "Download" button to start the process.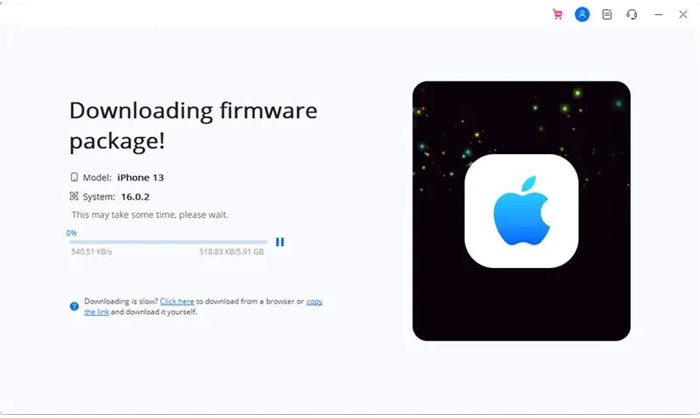 04Fast Fix the Location Error
Click the "Repair Now" button to recover your iOS system after verifying the firmware, and finally click on the "Done" button to finish the execution.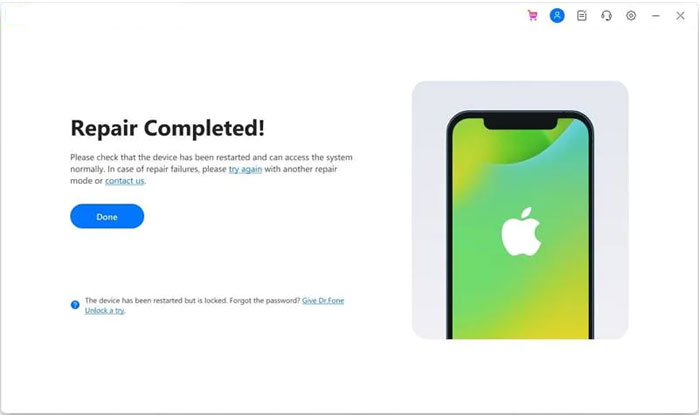 Guess you like: 9 Tricks to Fix iPhone White Screen of Death
Bonus: How to Change Your GPS Location on iPhone Using GPS Changer
Are you looking for the best way to hide and change your iPhone's GPS location? Spoofing one's location can have many uses, such as protecting sensitive information, playing certain games that require different locations or even testing an app with fake data. Fortunately, there is a straightforward solution: GPS Changer. With its help, manipulating your device's coordinates is fast and easy. Simply create a virtual route and set up the new coordinates. Try it out today and enjoy the benefits of spoofing from anywhere.
Here's how to use this tool to change your GPS location on an iOS device:
Step 1: Install the Software on Your Computer
Install and launch this application on your computer. Click on the "Get Started" button and proceed to the next step.
Step 2: Connect Your iPhone to the Computer
Use a USB cable to connect your iPhone to the computer and click on the "Trust" option. Re-enter your screen passcode to complete the connection process.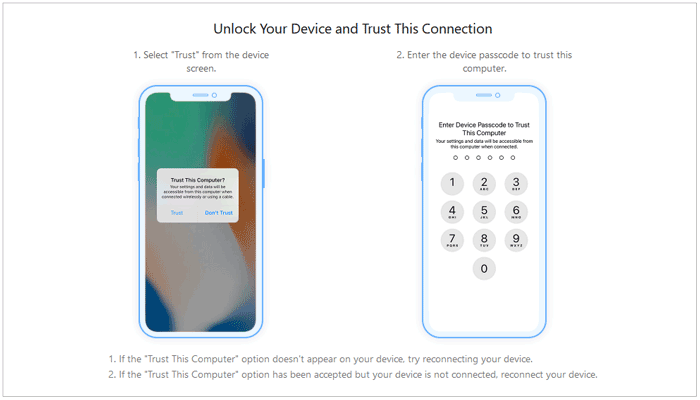 Step 3: Load the Map and Change to a New Location
The map will start to load automatically. Tap the upper right corner and click on the "Teleport Mode" button. Use the mouse to select your destination or input the destination manually. Finally, connect to the destination of your dream by clicking on the "Move" button.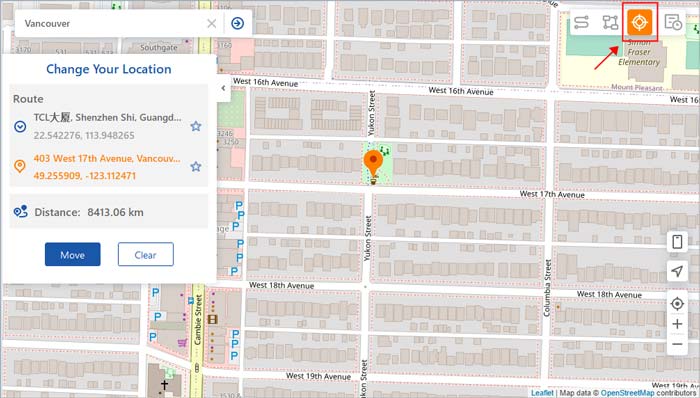 Conclusion
"No Location Found" on Find My iPhone can be an irritating issue. Thankfully, it is often easy to solve if you use the right methods. We have provided a few solutions above that should help you resolve this issue quickly and easily. In addition, we also introduced iOS Repair, which provides a more in-depth and robust solution for location-related problems.
Plus, if you want a tool to change your virtual location on your device, you can use the GPS Changer software. It can give you an easy experience.
Related Articles:
9 Best iPhone Repair Software to Fix All iPhone System Problems with Ease
Fix iTunes Error 9 and iPhone Error 9: Fast Work Out Unknown Error
How to Fix iPhone Not Syncing with iTunes [8 Fixes]
How to Transfer Photos from iPhone to PC Windows 7 in 9 Ways?
How to Mirror iPhone/iPad to Windows 10
[Solved] How to Update iPhone without Wi-Fi? (iOS 14/13/12/11 Supported)