"I keep getting the error message that my iPhone can not sync because of the error 54. I've done a lot of web searching and tried the following solutions: reinstalling iTunes, de-authorizing the computer and re-authorizing it, and right-clicking on the iTunes folder. The issue keeps happening. Another thing I have noticed is that my right-clicking solution keeps being undone when I reboot my computer. Has anyone had this issue and tried something other than what I listed above to fix it? Thanks!"
- A Question from Microsoft Community
Have you ever received the iTunes error 54 when syncing your iPhone or iPad with iTunes? No panic! Many other Apple users also experienced unpleasant moments. This guide delves deeply into the reasons and solutions for the iTunes sync unknown error.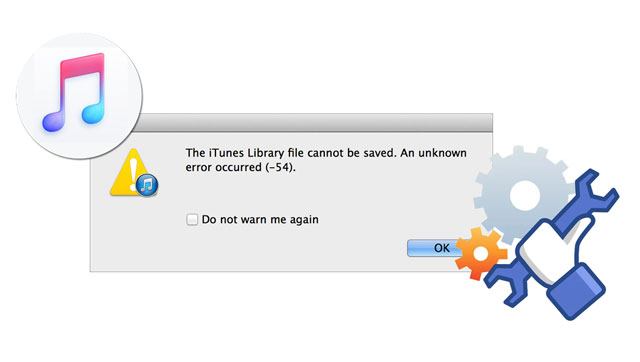 Part 1. What Is iTunes Error 54 & Why My iPhone Cannot Sync to iTunes?
Part 2. What to Do When an Unknown Error Occurred (-54)?
Part 1. What Is iTunes Error 54 & Why My iPhone Cannot Sync to iTunes?
iTunes error 54 is a permission error that usually happens when you sync your iOS device data with iTunes on a locked computer or are not authorized to access the iTunes contents. Besides iTunes error 54, there are other common errors like iTunes 56, iTunes error 13014, iTunes error 4005, etc.
There are many reasons for the Apple iPhone sync error 54, such as:
Outdated iTunes version.
iTunes program files are deleted due to mistaken deletion or virus attacks.
iOS update failure caused the iTunes corruption.
Windows system files are corrupted because of mishandling or malware infection.
Incomplete installation of iTunes software.
System glitches on your iPhone or computer.
Windows 10 is not authorized.
The iTunes folder is marked as read-only.
Some data is locked or inaccessible.
iTunes is not running in Administrator mode.
Windows 10 update files modified the folder permissions.
iTunes library is saved in different places with some unauthorized writing permissions.
The conflicts between third-party apps and iTunes.
iOS update.
Insufficient iPhone storage space.
Disorganized media content in iTunes.
The sharing files are too large.
Unstable internet connection.
Compatibility issues.
The iDevice doesn't meet the minimum requirement of iTunes.
See also: If an iPhone is frozen on the lock screen, you can use these simple tricks to fix it.
Part 2. What to Do When an Unknown Error Occurred (-54)?
Below are the eleven effective solutions to fix the iTunes sync error 54.
Solution 1. Restart Your iPhone & Computer
You can always restart your iPhone and computer to fix any error you encounter during device usage. After that, you can check whether you can sync your iPhone with iTunes smoothly. If the error still exists, continue with the next solution.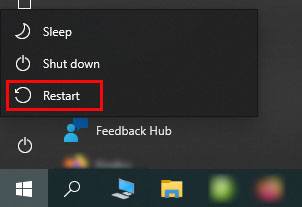 Solution 2. Update iPhone Software & iTunes
Ensure that both iPhone and iTunes run the latest version.
For iPhone: Open Settings > General > Software Update > click Download and Install if a newer version is available.
For iTunes: Open iTunes on your computer > tap Help in the iTunes window > choose the Check for Updates option > follow the on-screen instructions to install the latest version of iTunes.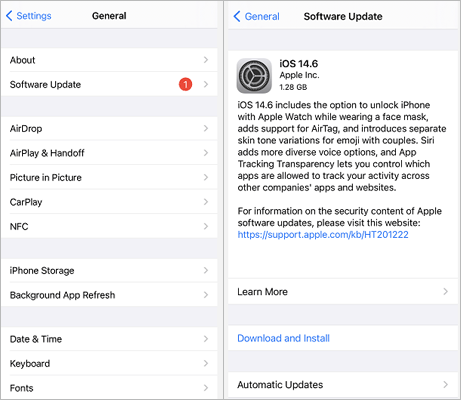 Solution 3. Uncheck Read Only Option for iTunes Folder
Here's how:
Click the File icon on the taskbar at the desktop bottom to run File Explorer.
Select Music on the sidebar > right-click iTunes on the right panel > choose Properties.
Under the General tab, unselect the box next to Read Only and hit OK to save the changes.
Tick off the Apply changes to this folder, subfolders, and files option on the next screen.
Tap OK.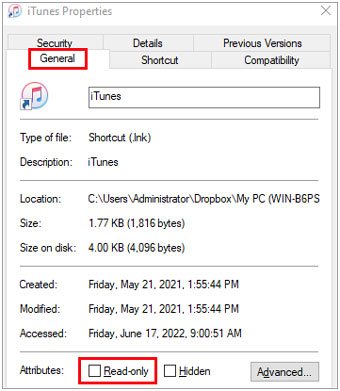 In most cases, it should have fixed the iTunes error 54. If it doesn't help, ensure you fully control the iTunes folder.
Open File Explorer on your computer and click Music on the left panel.
Right-click iTunes > choose Properties > Security > Edit > allow Full Control to your user account (Note: You may need to sign in with an Admin account).
Hit Apply > OK to save the changes.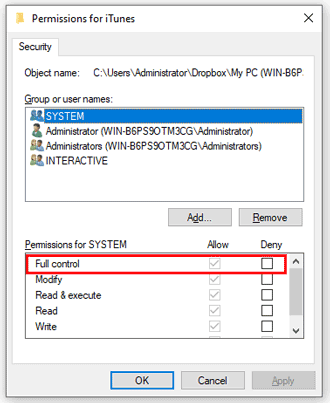 Read more: Why can't iMessages sync on Mac? Follow this guide to work it out.
Solution 4. Consolidate the Media Files in Your Computer
Music, photos, and movies may be stored in several locations on your computer. Thus, you need to consolidate the media contents into one folder to avoid potential errors.
Run iTunes on your computer.
Tap Files at the top-left corner > Library.
Click Consolidate Files > OK.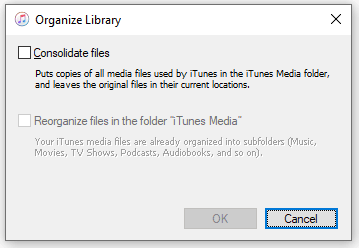 You might need: How can you recover your photos after removing them from the recently deleted folder on your iPhone? Learn these methods to make it.
Solution 5. Run iTunes as an Administrator
You can also run iTunes as an administrator to fix the iTunes sync error 54 on Windows 10, which gives you full control of iTunes.
Sign in to the Windows system as an administrator.
Right-click the iTunes icon > select Properties > Compatibility.
Check the box next to the Run this program as an administrator option and hit OK.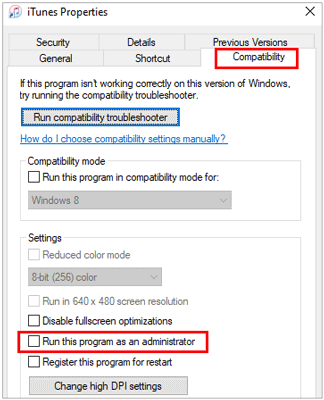 Perhaps you like: You can fix it when iTunes is stuck on the preparing iPhone step. Let's take a look.
Solution 6. Check Issues with Third-party Security Software
Some third-party security apps may conflict with iTunes syncing process. So, you can stop the security/antivirus software on your computer when using iTunes.
Solution 7. Sync a Small Amount of Content Each Time
Syncing too much content at once may also cause the iTunes error 54. Hence, sync only a small amount of files simultaneously and increase the amount inch by inch. If you see the error again when adding the amount, you can ascertain that the iTunes error 54 is aroused by the file amount.
Solution 8. Delete and Re-Download/Re-Import Content
The iTunes error 54 may happen with iTunes Store. If that is the case, try to delete and re-download the app or music to your computer or directly re-import them to your iPhone, iPad, or iPod touch.
Solution 9. Remove PDF Files from the Sync Process
iTunes error 54 may happen when you transfer the iTunes app or music purchases from your iPhone to your computer or sync with Apple Books. To resolve this, you can use the Share option in the Books app to email the PDF file to yourself. Then, remove the PDF file from your iPhone.
Solution 10. Edit Windows Registry
Assume you use a Windows PC. You can edit the Windows registry to fix the iTunes error 54 easily.
Right-click Start at the lower-left corner > Run > enter regedit > click OK.
Choose the Error 54 option when opening the Registry Editor and tap Export on the File menu.
Save the selected option to the desired folder.
Check if the Selected branch is ticked under the Export Range box and hit Save.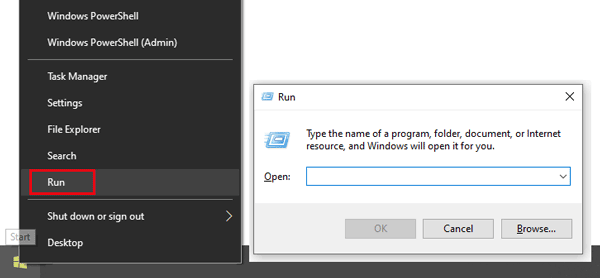 Open it if needed: Your videos disappeared from your iPhone all of a sudden? Don't panic. You can find them in these ways.
Solution 11. Sync iPhone Data to Computer with an iTunes Alternative
Not syncing iPhone data with iTunes is not the end of the world. When the iTunes error 54 persists, you can transfer data between iPhone and computer using an iTunes alternative.
Coolmuster iOS Assistant is a professional program that supports syncing data between an iPhone/iPad/iPod to a computer in one click. Besides, it allows you to selectively export files from an iPhone to the PC or vice versa. And the supported files include contacts, messages, music, videos, photos, iBooks, notes, bookmarks, calendars, apps, etc.
Also, it is widely compatible with iOS 5 to iOS 16, such as iPhone 14/SE (3rd generation)/13 Pro Max/13 Pro/13/13 mini/12 Pro Max/12 Pro/12/12 mini/SE/11 Pro Max/11 Pro/11/XS Max/XS/XR/X, etc.
How to sync iPhone data with the iTunes alternative?
1. Install and launch the program on your computer.
2. Connect your iOS device to the computer using the original USB cable and trust the computer on your iDevice if asked. Once connected, it will display the iDevice information on the home interface.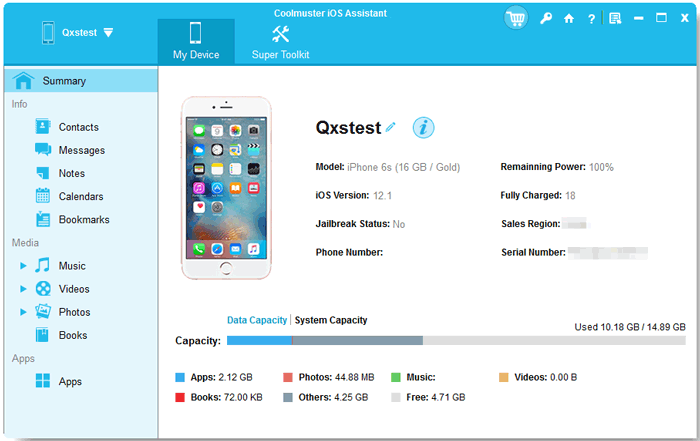 3. Select one data type on the left panel, preview and check the wanted items on the right panel, and hit the Export button on the top to sync them to your computer.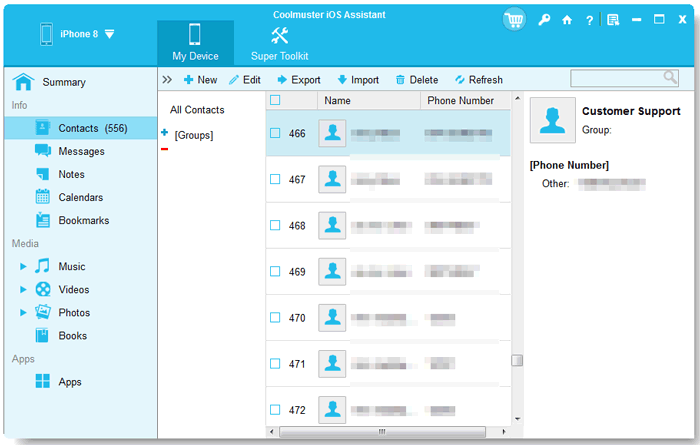 You may like:
How to Transfer Notes from iPhone to Computer Easily? (Top 4 Ways)
How to Do SMS Backup and Restore for iPhone Easily? (Best SMS Backup Apps Included)
Wrapping Up
These are the eleven practical ways to fix the iTunes error 54. You can troubleshoot the problem with the given solutions or sync iPhone data to the computer via the iTunes alternative - Coolmuster iOS Assistant. Compared with iTunes, it is much more stable and safer to use without data loss on the target device. Moreover, it lets you view the device content and consumes no network. You can select the methods accordingly.
Related Articles:
How to Fix iPhone Not Syncing with iTunes? (8 Fixes)
How to Fix the Problem iTunes Could Not Connect to This iPhone? (6 Effective Solutions)
13 Easy Tricks to iPhone/iPad Error 4013 or Error Code 4013
How to Fix the iPhone Backup Problem - Not Enough Space on Computer? (Proven Tips)
Troubleshooting for 'iPhone Cannot Be Used Because It Requires a Newer Version of iTunes' on Windows & Mac
Ten Tricks for the Issue "Cannot Restore Backup to This iPhone Because the Software Is Too Old"