Most iPhone users know how expensive dropping and breaking an iPhone's screen can be. It leads to cracks on the screen which spread over time causing more damage to the iPhone. This then interferes with how you interact with your iPhone display. As a result, you will be unable to trust your iPhone so as to back up your data, restore backup, or even wipe the iPhone through iTunes, Read on to learn how to trust computer on iPhone with a broken screen.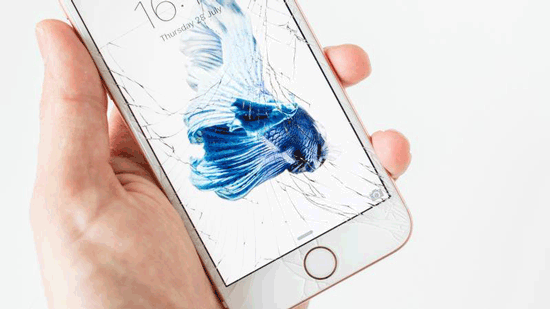 Part 1. Is It Possible to Trust Your Computer on iPhone with A Broken Screen?
Part 2. How to Trust Computer on iPhone with a Broken Screen?
Part 3. How to Recover Data from A Broken iPhone/iPad?
Part 1. Is It Possible to Trust Your Computer on iPhone with A Broken Screen?
The answer to this is a big NO. Obviously, you cannot trust computer on broken iPhone, this is because you will be unable to tap the "Trust" button. This, therefore, will mean that you will be unable to take or restore backups as you cannot trust a computer on a broken iPhone screen at all. The obvious solution is having the screen replaced, repaired, or getting a new iPhone. However, there is a better and budget option.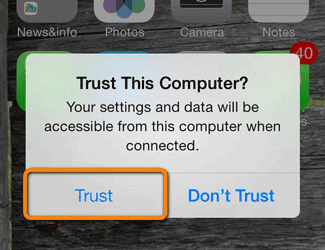 Learn also:
How can you exist the zoom mode easily on your iPhone? This guide will tell you solutions.
Excellent Virtual Meeting Platforms and Mirror Meeting App on PC
Part 2. How to Trust Computer on iPhone with a Broken Screen
To trust computer on a broken iPhone, you can try to use the VoiceOver and Siri if your iPhone has a Home button and it still works. This solution works for some device, but not for all. Just have a try.
1. Press and hold the Home button to activate Siri. Say "Open VoiceOver".
2. Press the Home button twice to display the password screen.
3. Use the portion of the screen that responds to the touch to swipe left and right, which moves the VoiceOver cursor to a different password number button. VoiceOver also says that the button is selected, which is useful if you don't see the screen.
When the cursor is at the next password you want, double-click to "click" the selected password.
4. Once the iPhone is unlocked, you may need VoiceOver to click "Trust" in the "Trust This Computer" dialog that appears when you plug your iPhone into your computer.
5. Now you can copy photos and/or back up your broken iPhone using iTunes.
To turn off VoiceOver, you can say "Turn off VoiceOver" to Siri, or turn it off manually by going to Settings > General > Accessibility > VoiceOver.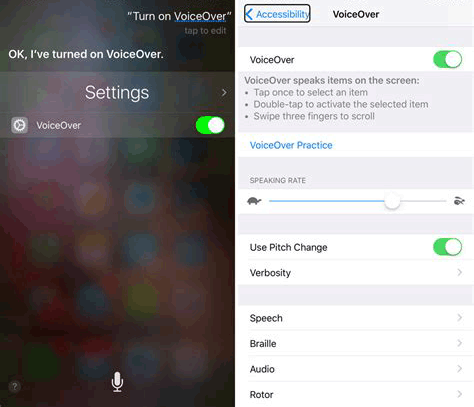 You May be Interested In:
Can't See "Trust This Computer" Popup? It's Easy to Fix It
Effectively Repair iPad Screen If It Goes Black
Part 3. How to Recover Data from A Broken iPhone/iPad?
If having your screen repaired or replaced is not an option, and the Siri and VoiceOver doesn't work, you will need to use professional data recovery software - Coolmuster iPhone Data Recovery, to restore your files from iTunes backups. In this way, you can easily bypass "Trust this computer" on your iPhone, since you don't need to connect your iPhone to a computer. As long as you have a backup file on your iTunes folder, getting back your data is not a big deal. It can seamlessly transfer your existing iPhone data to your computer for backup as well.
What's more, if your iPhone have trusted your computer, you can use this software to recover your deleted contacts, SMS, and SMS attachments from the internal memory of iOS devices and iTunes backup. Also, its new feature can restore your iCloud backup without a hitch.
Besides, it is fully compatible with almost all iOS devices, including the latest iPhone 14 Pro/14 Pro Max/14 Plus/14, iPhone 13 Pro/13/12 Pro/12/11 Pro/11/XR, iPhone XS, iPhone XS Max, iPhone X, iPhone 8 Plus, and more (iOS 16 supported).
Below we will discuss the three methods in detail. We assume you already have downloaded and installed the Coolmuster iPhone Data Recovery software.

Free Download for PC
Recover your iTunes backup data without trusting a PC on an iPhone:
01Launch the Recovery Software
After installing the program, please run it on your computer, and choose the "Recover from iTunes Backup File" option.
02Choose Your iTunes Backup File
The software will scan and list your iTunes backup files on the interface. If there are ther backup files not found yet, you can tap the "Select" icon to choose them manually. Next, tap "Start Scan" to go on.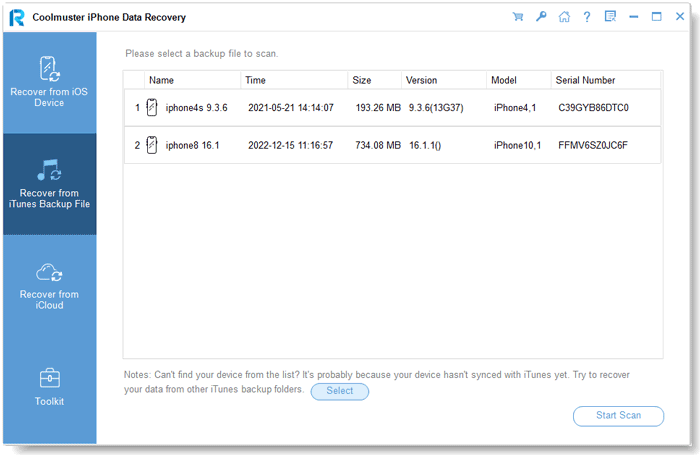 Now, please select the file types you want by checking, and hit "Start Scan" to display your detailed files from the backup.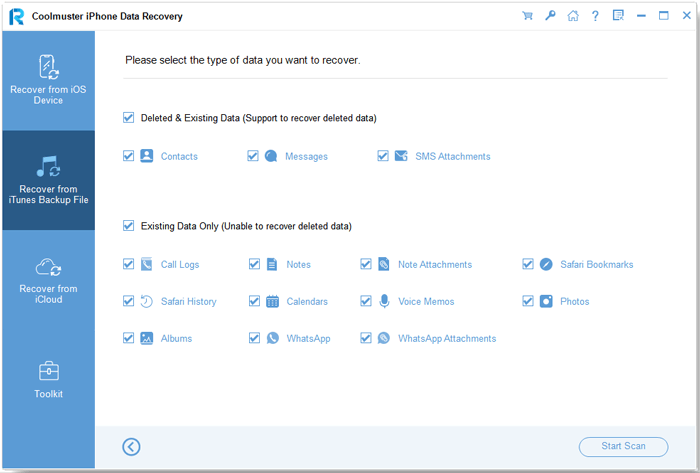 03Restore Your iTunes Backup Files
You can view your files on the interface. Please check the files you want to recover, and extract them to your computer by clicking "Recover to Computer". Then you can get back your files without trusting the computer on your iOS device.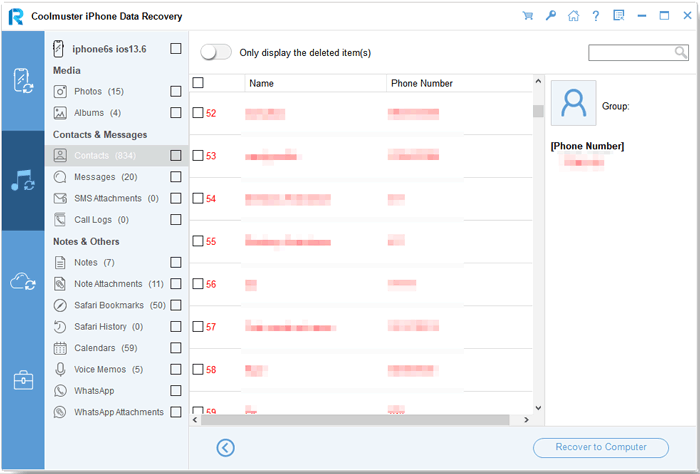 See Also:
iOS 16 Bugs: Fast Repair iOS 16 Beta Issues with Easy Fixes
How to Retrieve Contacts from iPhone with Broken Screen?
Final Thoughts
It is important to backup your iPhone data, this is because you will be able to export and recover your data freely. One of the amazing features about this program is that deleted data can also be retrieved simply by scanning the device. Always follow the above procedures carefully to retrieve your data when having a broken iPhone screen. Anyway, if you need to recover deleted or lost data from your iPhone, why not try the powerful Coolmuster iPhone Data Recovery?
Related Articles:
How to Restore iCloud Backup to New iPhone
Repair "Unable to Activate iPhone" Error with Easy Fixes
Fix and Recover Water Damaged iPhone Data
How to Sync Videos to iPhone [Keep Original Formats and Quality]
FGL Pro for Pokemon Go: Powerful Spoofer for Android [Review]
How to Fix iPhone Pink Screen of Death without Difficulty (Solved)